Parents Tanya and Adam Phillips both get identical tattoos matching a birthmark on their daughter.

Dad was the first to get his tattoo. It was last year's Christmas present from his wife. The gift was returned to Tanya on her recent 40th birthday. She said it was incredibly painful but worth every second of the pain she went through.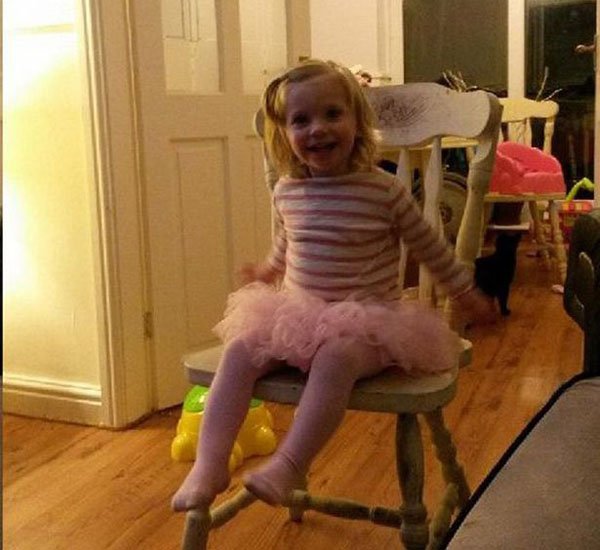 Knowing the birthmark posed no serious danger to their child's health medically, they knew the phycological damage could have a huge impact on Honey Rae's life. The tattoos were never a consideration until one day Tanya noticed a couple whispering and staring at her daughter's leg. It was then when the parents made a decision to get the matching tattoos. Tanya Phillips said it was the only natural thing to do. Both parents wanted to show their daughter that the birthmark was nothing to feel embarrassed about.

Tanya went on to say: "When the swelling went down, I showed Honey-Rae, and she gently touched it and smiled as she said "Match", pointing to her own leg. If I'd have needed any reassurance that I'd made the right decision that was it. She now constantly touches mine and Adam's tattoos then her own birthmark and giggles, I couldn't be happier."

Honey Rae Phillips was born with a strawberry red birthmark that starts at her toes and ends at her lower back. Strawberry birthmarks are abnormal clusters of blood vessels just under the skin which can vary hugely in size. Most are harmless and do not need to be treated, with some types fading over time while others stay on the skin permanently.