This cosplay is epic level…on the cheap.
Cosplay can cost a lot of money, so those that are able to do it on the cheap are actually doing something impressive. This guy…well, it's funny at least.
Does he get points for trying?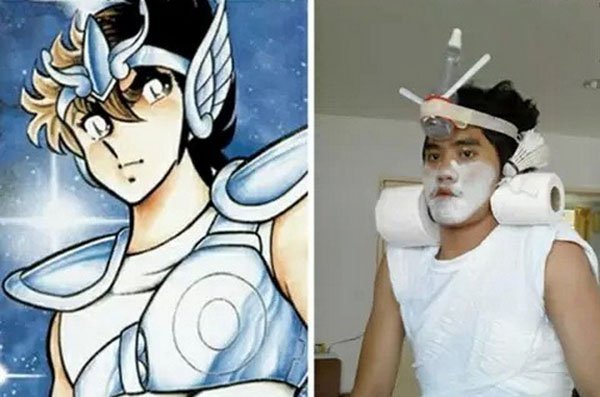 Welcome back to the 80s/90s period. Shoulder pads for days.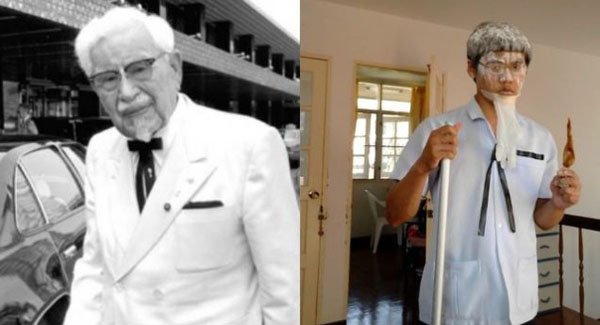 Is that a chicken strip or a rubber chicken?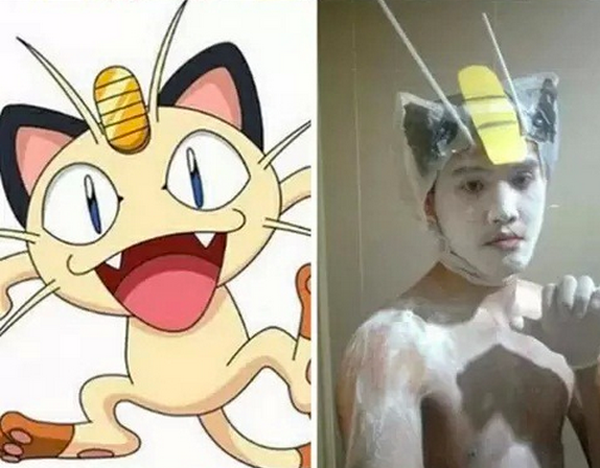 That's a lot of flour.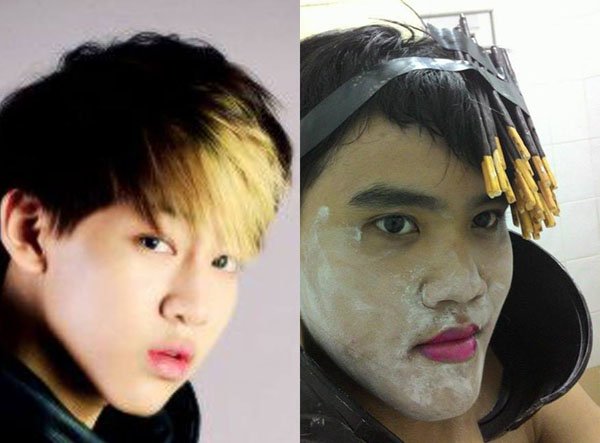 It feels like this guy might have gone through a few bags of flour for these shots.
He'd be embraced at Comic-Con. Right?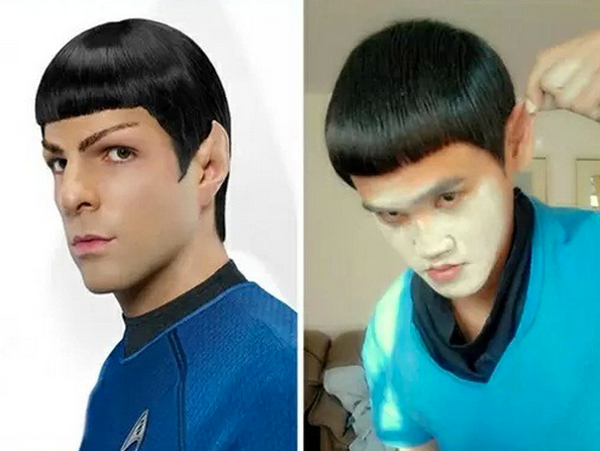 Spock's little cousin, Mock?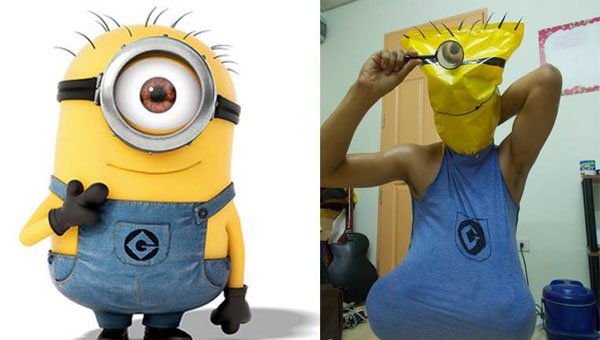 It's like some mad scientist tried to make a Minion more human.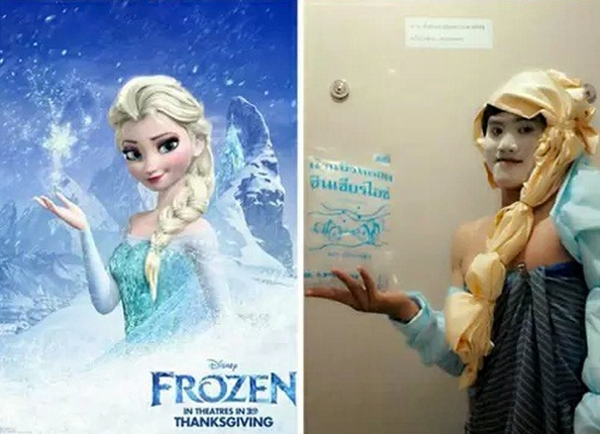 Eventually he'd have to let it go, that'd get damn cold.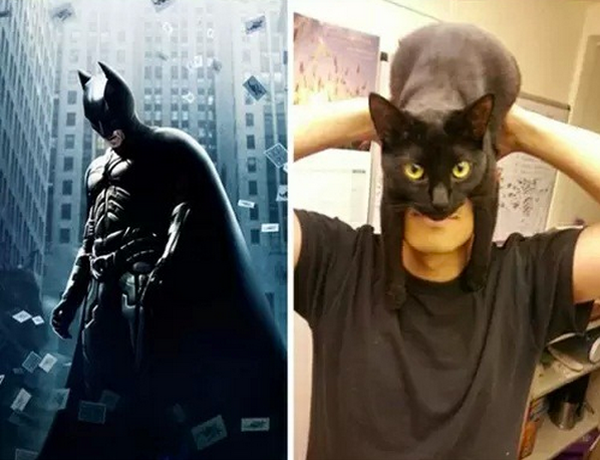 Countdown to the scalp scratching…3…2…
He's inventive, give him that much.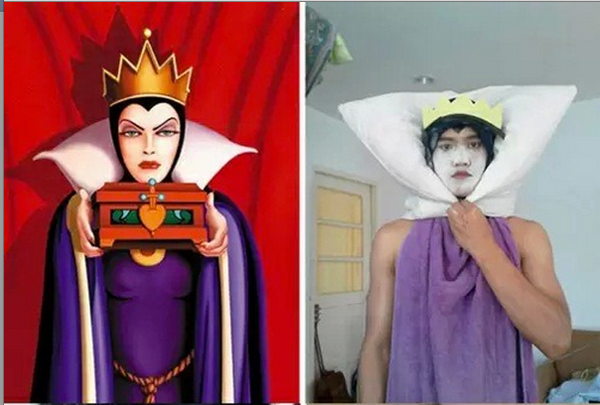 So that's why she was so evil, no one had fluffed her neck pillow in years.
That might actually be offensive to some folks. I'm just wondering where the blue is.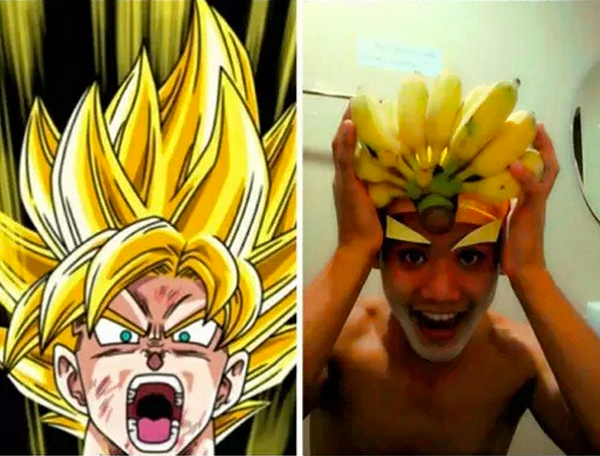 Yeah, this…is awesome.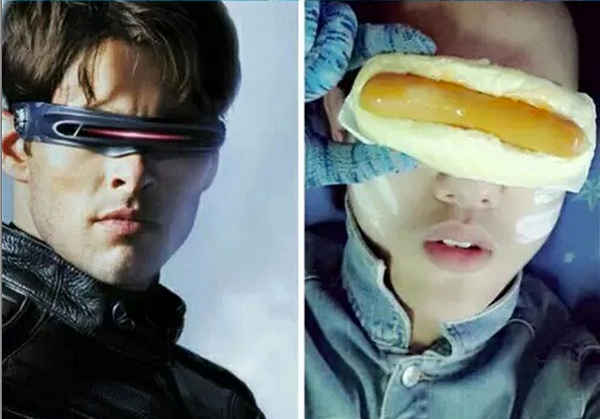 And Cyclops STILL gets no respect…
He's got a lot of imagination.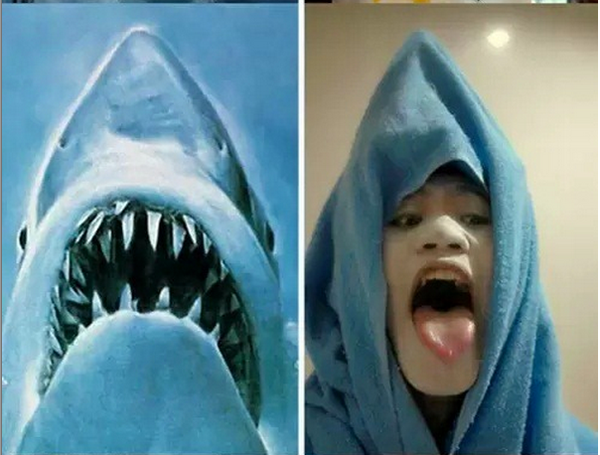 Yeah, you might not want to go in the water again if that was what you saw.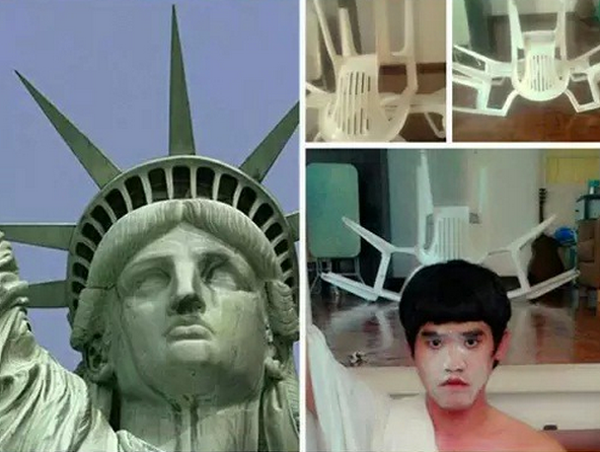 Creative, no doubts.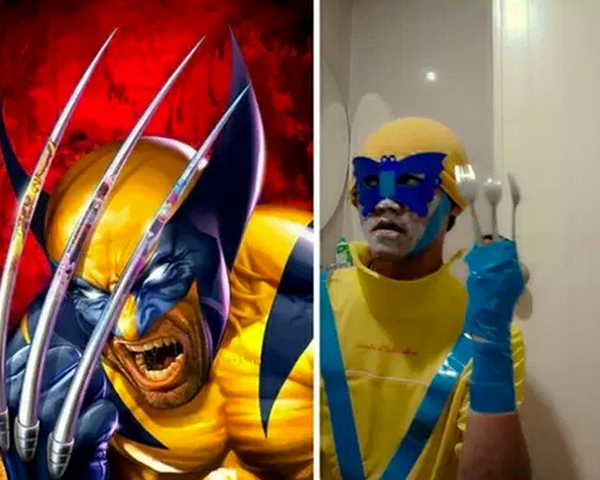 This would be inventive if a bunch of people hadn't done it already.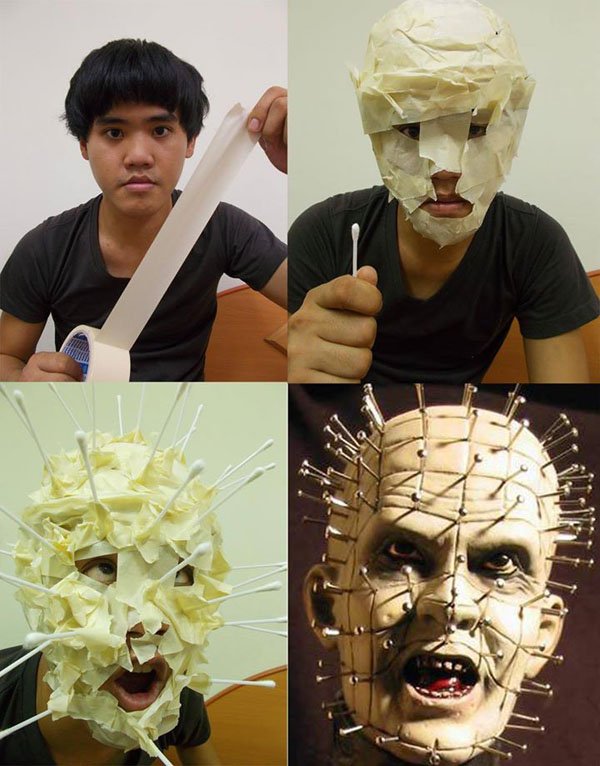 Pinhead 0.2.
This guy doesn't hold back.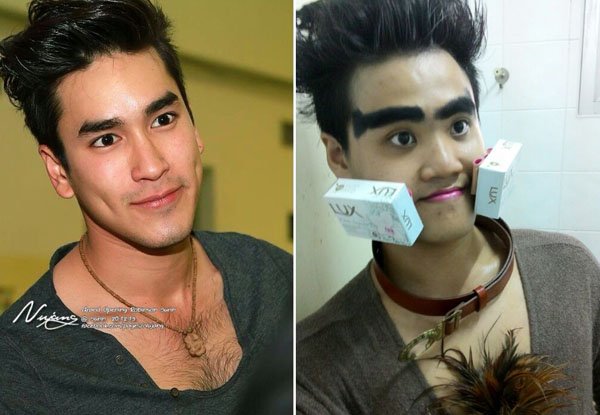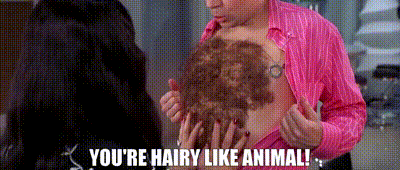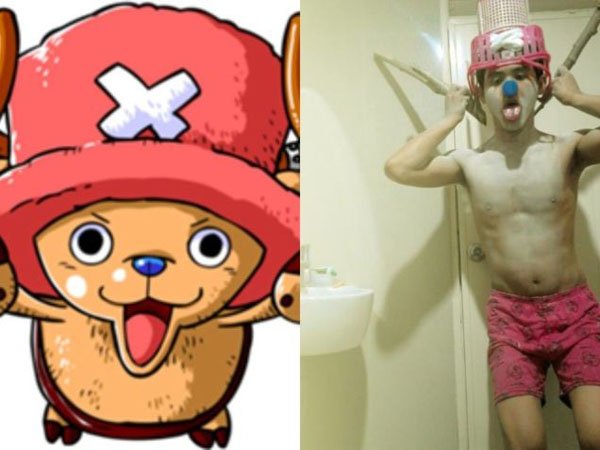 That's not bad.
The face powder is a bit much…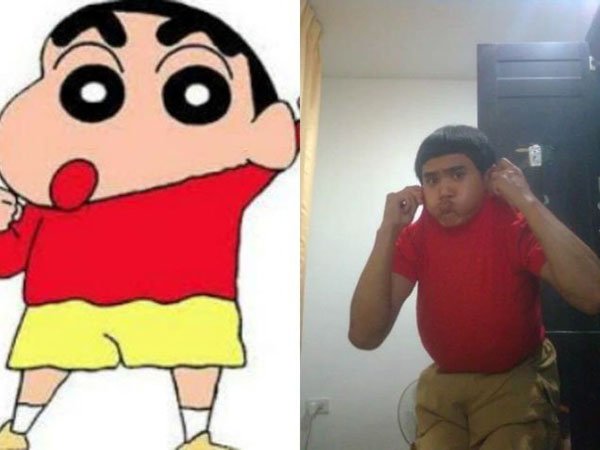 It kind of looks like another version of Lloyd from Dumb and Dumber.
He's not too far off the mark.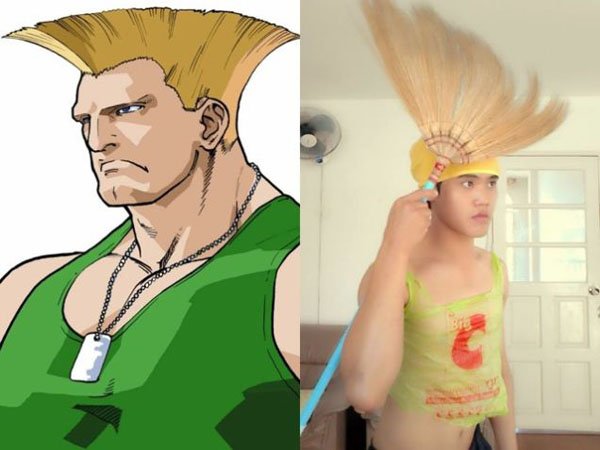 Well, when your hairstyle resembles a broom you're bound to be mocked.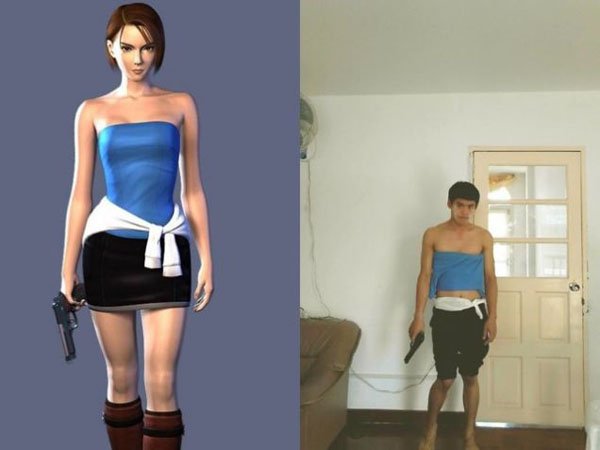 I might run toward the zombies at that point.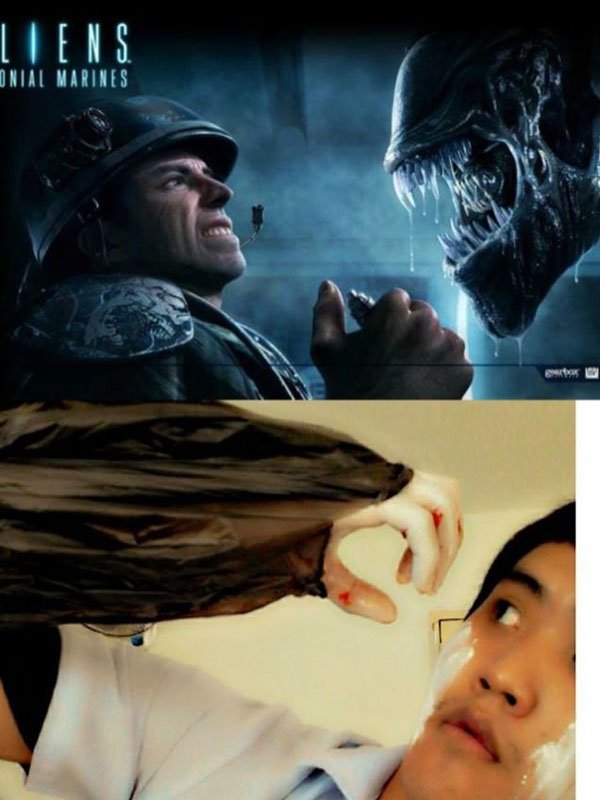 Yeah…no…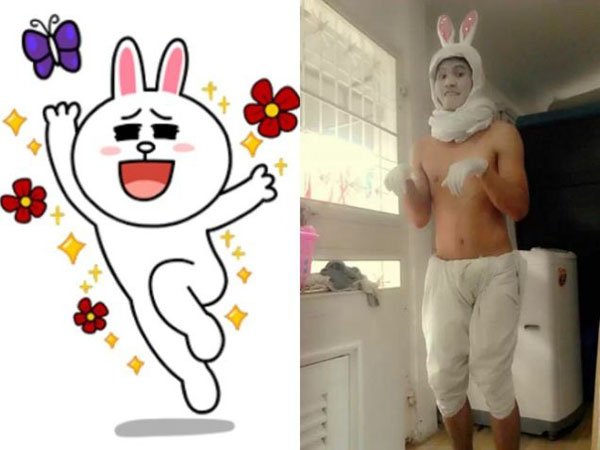 Here's where the white stuff makes sense.
He's either a savage or a genius, or both.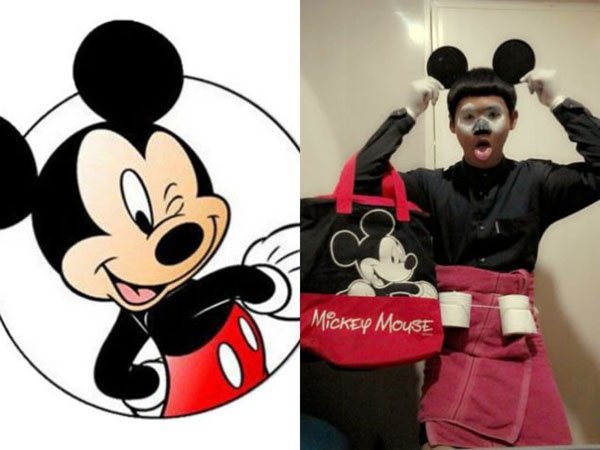 Hey, he's trying.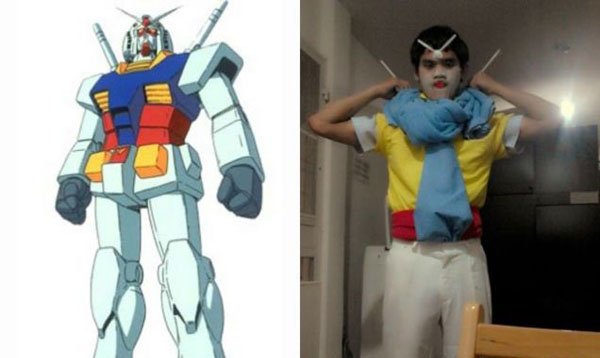 That's pretty accurate for the bargain bin.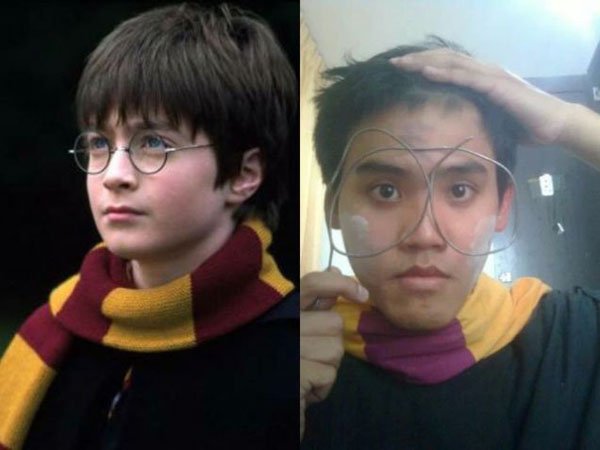 For doing things on the heap he gets the look down well enough.
WTR? (Why's That Radass?)
Give this guy a lot of credit for being this creative, cosplay is an expensive hobby that a lot of people enjoy but can't always afford. The people that create their costumes from the stuff they find lying around are often the most creative of anyone.