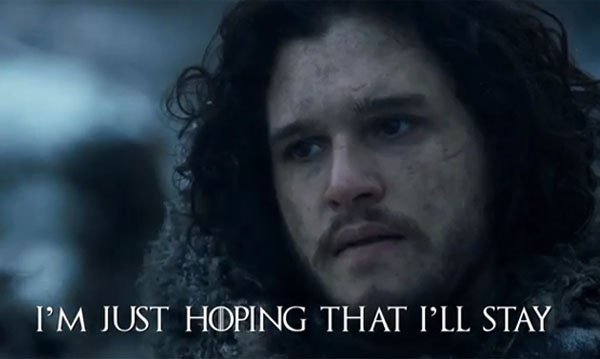 Only a couple more months until we find out if Jon Snow is dead or not. Until then, we get gems like this original song by Riben Collective.
This Game of Thrones parody sings a funny song from Jon Snow's perspective hoping he gets to survive. The track is sung to the tone of Third Eye Blind's 'Semi-Charmed Life'. Even if you don't like GoT, you'll love this song if you enjoy TEB.
The countdown to the new season is on.