Mancaves will differ of course, but some of these are absolutely needed.
Skee Ball Table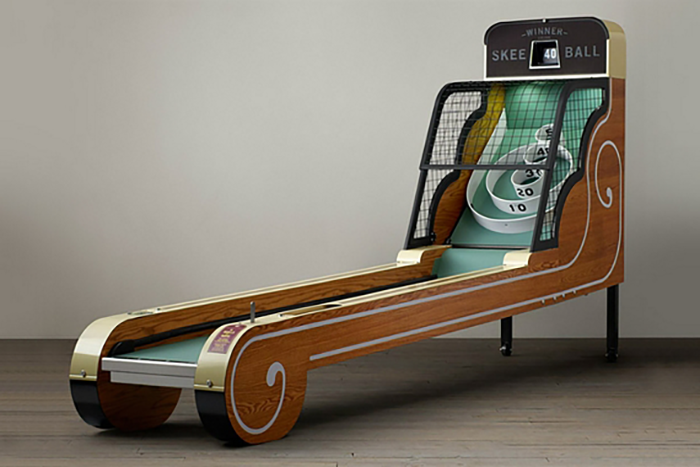 We all know our favorite game at the arcade growing up was Skee Ball. Even though nobody could actually claim to be any good at the game we still loved to try our hardest and had a hell of a time hurling those heavy rocks down the lane. Why not take those awesome childhood memories and add them into your mancave? Just imagine having a few beers while you and your buddies have a life or death Skee Ball tournament.
Barrel Cooler
Nothing could be as cool as a tequila barrel beer and liquor cooler. How awesome are you going to look in front of all your friends when you pull out a fifth of tequila FROM a tequila barrel? This is the ultimate addition to any mancave especially when you are having a handful of buddies over and need to keep a case cold for all of you. The thing looks like it came right off of a pirates ship and into your mancave. This puppy can hold a solid three cases of beer. Good enough for any sized gathering.
TV Theatre System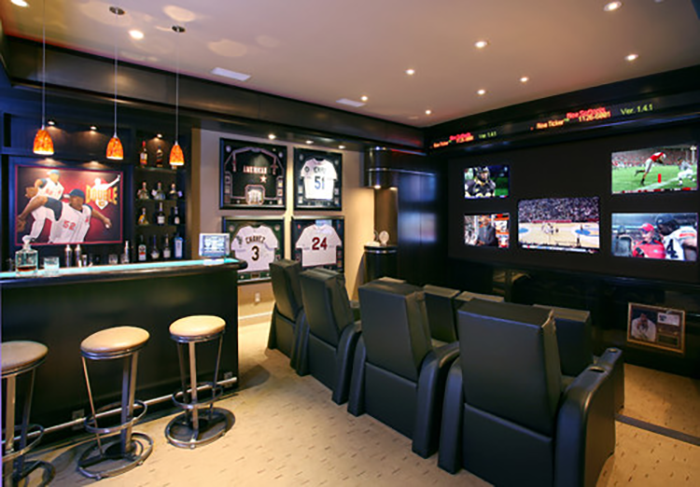 What mancave is complete without a theatre system with multiple televisions? Sports games don't start at your convenience. There's a bunch of action going on that you can't afford to miss. You can't be the one at work who missed the big play in the game again, can you? With recliner seats and multi-screen action, you are set to lay back and watch all your sports teams from one comfy cushion.
Pac Man Ottoman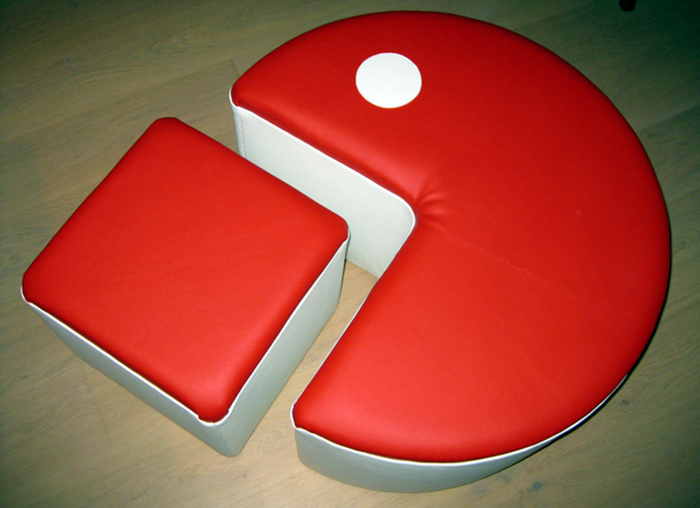 There was no better game back in the day than Pac Man. It is famous for its simplicity but yet complexity of a game. We have all played it hundreds of times so what better way to show some respect to the game than a pac man ottoman to rest your feet on top off after a long day? Great for the the video game section, this pac man ottoman is a perfect addition to your mancave.
Beer Chandelier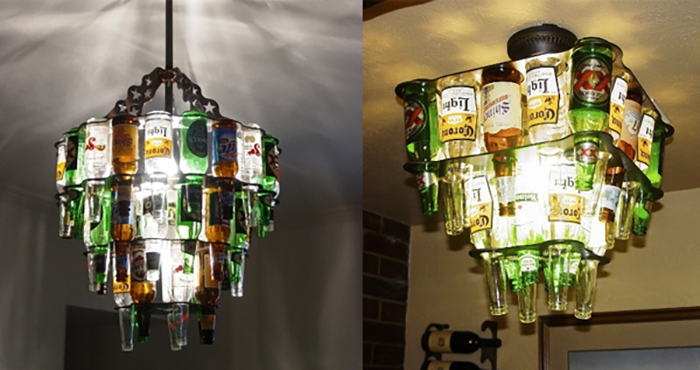 There has never been finer craftsmanship than with a beer chandelier. Get a mix off all your favorite beer bottles together and hang it over the light in your mancave to let the room glow with hops and wheat. The beer chandelier lets anybody entering your mancave that you mean business and are one who knows how to put them back.
Barrel Bed
Sometimes after a long, hard day you want to come home, take off the shoes and tie and get cozy in your very own barrel bed. Made from real wood, a barrel bed is the perfect cocoon to wrap yourself in when the throw pillows and comforter of your regular bed is too soft and you need a man's nap. With a queen bed in there, you can get into all sorts of positions too.
Nintendo Controller Table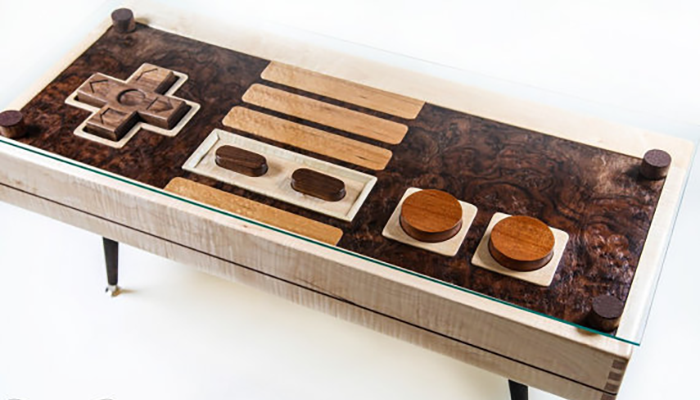 What better way to show your respect for one of the best video game consoles ever created then to get a Nintendo coffee table for your mancave? Designed to look exactly like the controller, this coffee table tells your guests that you are mature enough to actually own a coffee table, but young enough at heart to always be ready for a Super Mario Bros challenge.
Foosball Coat Rack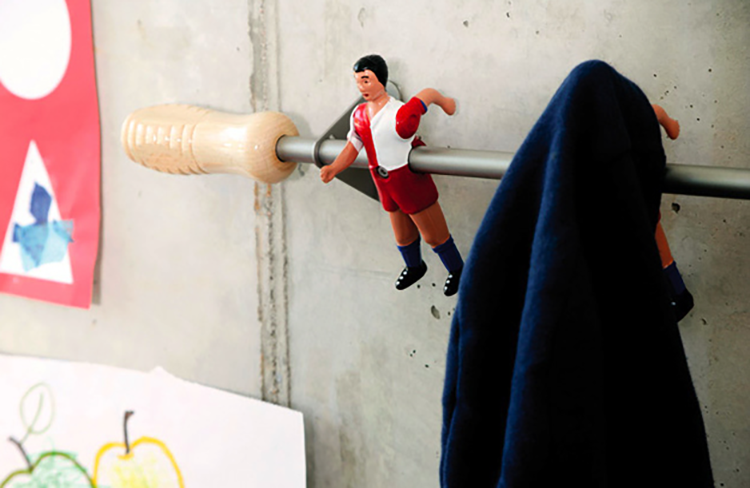 If you have ever been to college you have probably played your share of foosball games. Most likely spinning those knobs with one hand while you drink your beer with the other. It is one of the very great arcade games that requires little to no skill but all the luck in the world. Every great man prides himself on his foosball abilities. What better way to show your respect for the game than a foosball coat rack right as you walk into your mancave.
Signage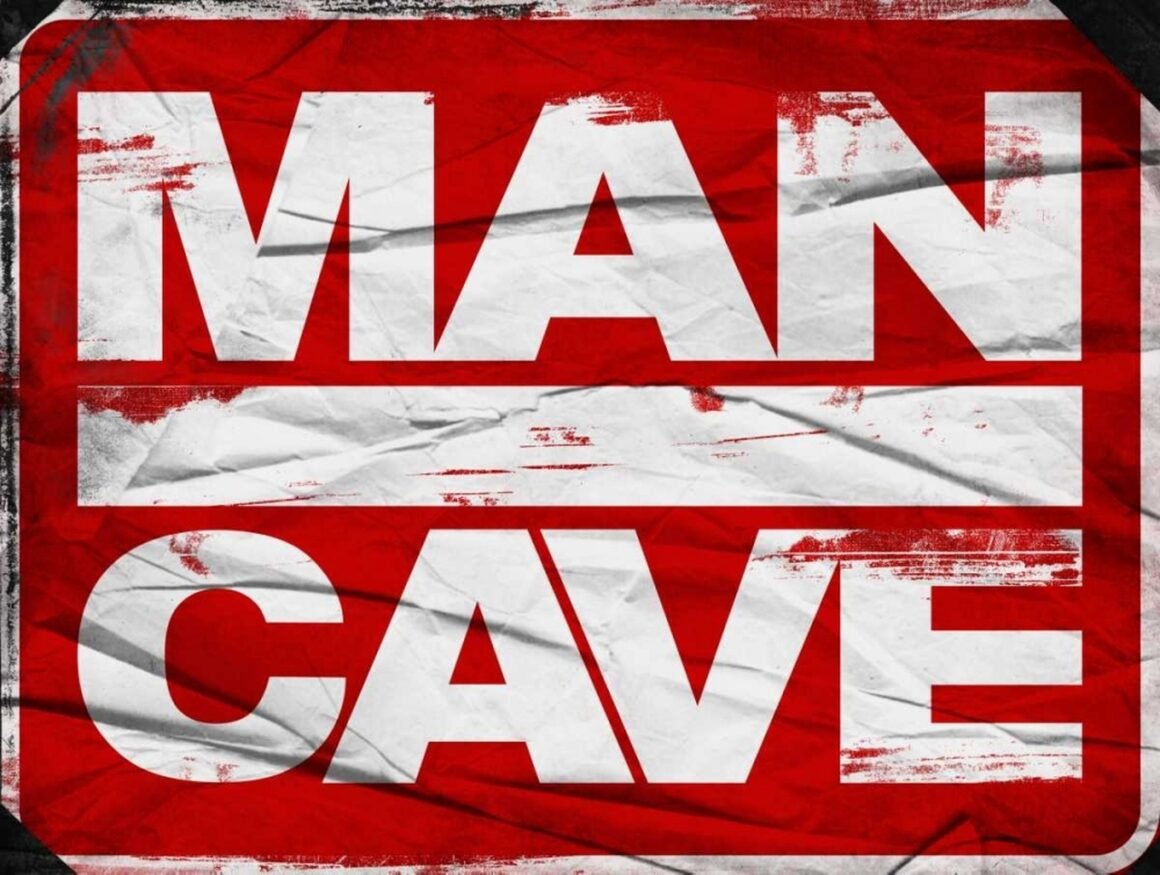 It doesn't matter if it's something saying that it's your mancave or if it's something funny or inspirational. Your mancave is yours to decorate any way you'd like, and I'd suggest putting up plenty of signs and posters of movies, shows, concerts, bands, etc. that you happen to like. But putting up signs to let people know that this is YOUR space, YOUR kingdom, is important for any mancave, since you want anyone and everyone to know that this is where YOU rule.
The Mini-Fridge…duh.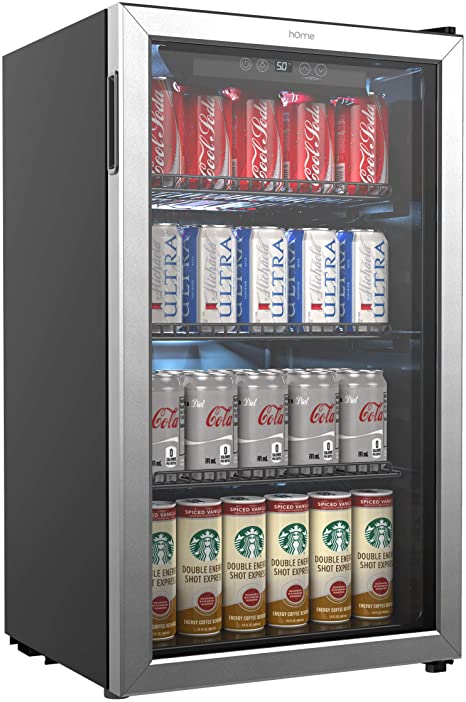 Some guys, if they have the room, might actually want to put a full size fridge in their mancave, but the mini-fridge is great for the guy that wants to have something in reserve just in case that barrel cooler runs empty. Or maybe you want to spend some alone time in your mancave and you don't want to fill the cooler, who knows? In any case, the mini-fridge is a little more versatile than the cooler, and can be used to keep your backups and anything else you might want while having a great time in your mancave.
WTR? (Why's That Radass?)
Hey men, this is your space, your place, and your area to calm down and unwind after a long day, so enjoy it. Stock it up with the things you want, place the kind of fun you want to have in this spot, and rock on with your mancave the way you'd like.