It's a popular opinion since women are apparently attracted to d-bags.
If you didn't know about this argument you might have had your head under a rock or you might actually be the jerk that thinks nothing's wrong so long as your needs are being met. Of course, even if you are, there's a need that you have that you're either not admitting or that you're still not aware of. But seriously. It does feel as though women, too many of them at least, gravitate toward guys that don't have any filter between their brain and their mouth. These are the guys that say what they want, that act like they rule the world around them, and that are essentially the type of guys that think that being an alpha is the way to approach life, while all other men are betas that have to beg and plead to even get a woman to look their way. Oh yeah, there's a lot of baggage to unload here.
The general feeling is that women like bad boys, they like the confident, overbearing individuals that aren't going to cater to them every second, and they like a challenge. Women like the confidence, right? And they're willing to put up with a dickhead as a kind of tradeoff, right? Well, unfortunately, that's true, but at the same time it's an over-generalization that tends to get tossed about way too often. It also doesn't take into account the idea that the guys acting like 'alphas' are doing so since to do anything else, to drop the act and be who they really want to be, would knock them off the pedestal they climbed to get where they are. Seriously, some bad boys are insanely insecure and this is why they broke bad in the first place. Eventually they grew into the false confidence they exuded and ended up becoming the fiction they created.
As far as women liking jerks and assholes, you can't help but think that there's more to it than the simple idea that so many cling to. Women do love confidence, too many 'beta' males tend to chase women that have little to no interest in them, and the bad boys are so convinced of their own superiority that they forgot about the vulnerabilities that they outgrew. At least, they forget about them until someone finds the chinks in their armor, at which point those that find these gaps have the option of exposing them, or letting the alpha males have their way. There are dozens of different ways that relationships can shake out, but what's funny is that far too often we tend to oversimplify things or make them so incredibly difficult that trying to find out what the real issue is tends harder than stuffing toothpaste back inside the tube.
Let's talk about those 'alpha' males.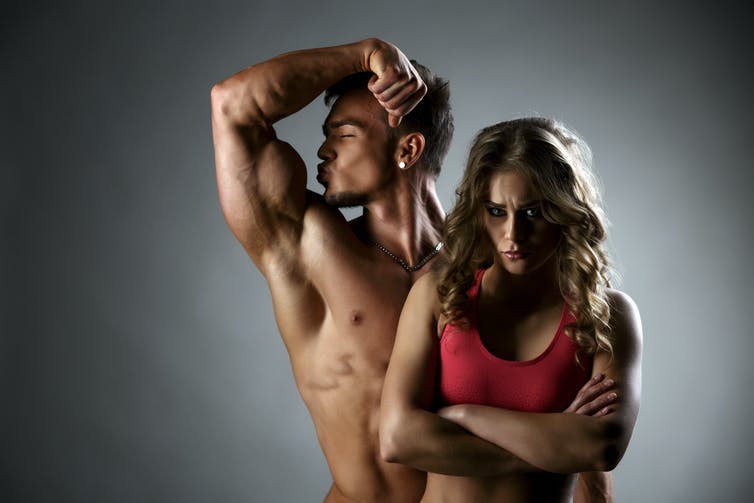 Let's put it this way, some of the alphas out there (this is kind of a ridiculous title among humans since it's assumed way too easily) are genuine since they act in the best interest of those around them and don't end up treating people like garbage. Seriously, a true alpha is the type of individual that's charismatic, powerful, and yet fully capable of treating others with dignity and respect. A real alpha can be a bad boy, but they know how to be a gentleman as well and won't shy away from it when the moment presents itself. A real alpha will know how to treat a woman and will do what it takes to keep her happy and satisfied in more than one way.
Now, for those fake alphas…they're assholes. That's right, I said it. Even if they have a reason for growing up and acting this way, fake alphas, and there are a lot of them, know that they're essentially garbage human beings, and yet they continue to play up the fantasy that they're decent people. Whether they're rich, poor, or somewhere in the middle, fake alphas know that they're damaged goods, but they also understand, in their own way, that they can't let someone see them as weak, since otherwise they'll lose the fantasy and anything else they have won't mean a damn thing since even their place in life, good or bad, will be ruined by proxy. Women love bad boys for a few reasons, one among them being confidence, and another being the thought that they can change them.
It's an act, good or bad.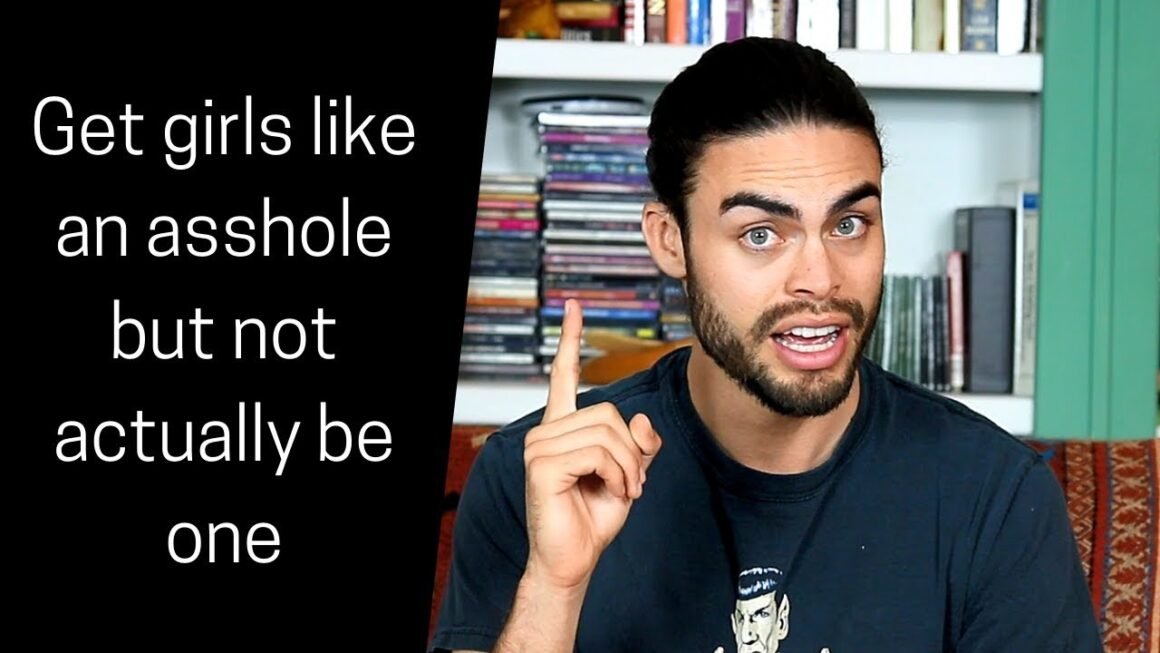 It is an act, all of it. The difference is who's better at it and who's bound to make it work. The fake alphas that are exceptionally good at this act are those that irritate a lot of people, not just other guys, since they've bought into the fantasy they created to such a degree that there's no going back.
But what about the nice guys? Well, let's put it this way, not all of the nice guys are as nice as they say they are. They are jealous in a lot of ways, there's no doubt of that, but they're not all quite as quaint and quiet as people would want to believe. Nice guys put on an act too since everything they've been doing has been proven to be less than effective given that they're either tossed firmly in the friendzone or passed over because they're 'too nice'. These guys can pout and cry all they like, but the truth is that while the fake alphas are picking up women while the nice guys aren't, it's because of that act.
Why nice guys get it wrong so often.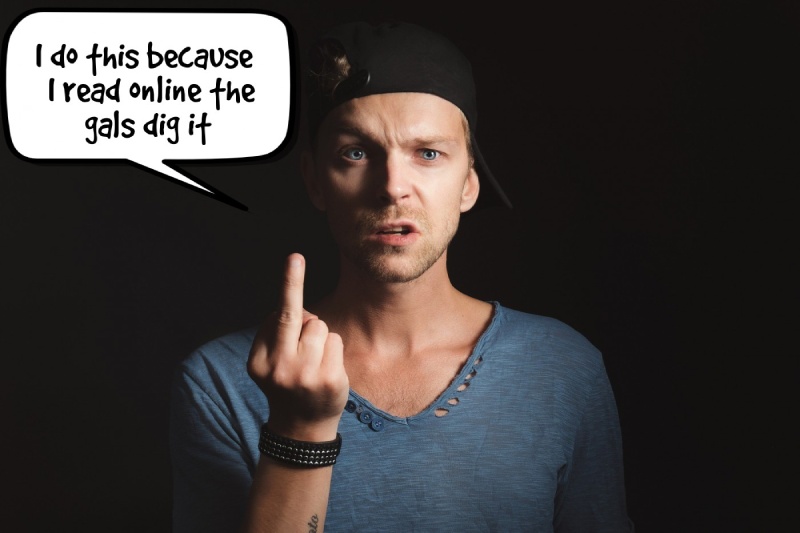 The act that gets so many fake alphas the women isn't something you can just pick up on the fly. It's something that many men have taken years to cultivate so that they can get it right. Even then it's not bound to work for them all the time, which is why bad boys are just as selective as women if one's being entirely honest. The fake alphas, no matter how many insecurities they have, found out what women wanted to hear, and they found out how to utilize this information to not only get dates and get that itch scratched, but they've also learned how to apply it to their own persona. The nice guys aren't hopeless, but too many of them feel that just acting like a fake alpha without having that experience behind them is bound to work.
Who among us was able to ride a bicycle without falling off or screwing up a time or two? Is there anyone that was able to ski, snowboard, water ski, or anything else on the first try? For all you smartasses that want to say 'of course' you can sit down now since you're either lying or you're just naturally gifted. But the majority of guys are doing their best since at the end of the day, at least when you're starting out, it's all an act. The thing is that the act can work, but it takes time, and it takes a great deal of effort
You don't need to be an ass to be attractive to women.
Have you ever seen a mismatch while you're out on the town? Say you see a geeky-looking guy with a woman that could easily be standing in front of a camera representing a top-tier fashion magazine, does that irritate you? If it does then you haven't learned what it takes to be yourself, but putting on the act of being a confident individual is worth its weight in…uh..well, it's just worth it, get it? Women love bad boys because they want to change them, it's a challenge. They tend to avoid nice guys, sometimes, because they either don't have the confidence that many women love, or they're so fixated on giving women everything they want that they end up walking all over the nice guy and finding that there's no challenge to the relationship.
Believe it or not, challenges make a relationship better.
Some people want everything to come easy, and some want the challenge that life can present to them in so many different ways. Don't believe me? Watch who the average woman will go for, the hot guy with the nice body and the crap attitude that will offer up a challenge, or the nice guy with the secure life that can provide for her and give her everything she wants. Chances are that some women will go for the nice guy and end up cheating on him with the bad boy, which is a pain in the ass to admit, but it does happen. But the bad boys, the fake alphas, do manage to give women the challenge they want since whether people believe this or not, women are more prone to changing men without even trying. It's something that happens, as either guys want to change for the woman after being manipulated in some strange, subtle way, or women will actively try to change men using those same, subtle methods, but in a purposeful manner.
Think of this guys, and ladies it's important that you think of it too: we're all putting on an act to see who we can attract and how long we can make that attraction last. You can say that you're being honest and genuine and all that and blah, blah, blah. But the truth it, much like animals in nature, we're all putting on a show to attract what we believe to be the right match. The challenges that are laid down for men and women come in the form of the acts we put on to attract the right partner, and how dedicated we are to those acts.
It would appear that women suffer buyer's remorse a lot.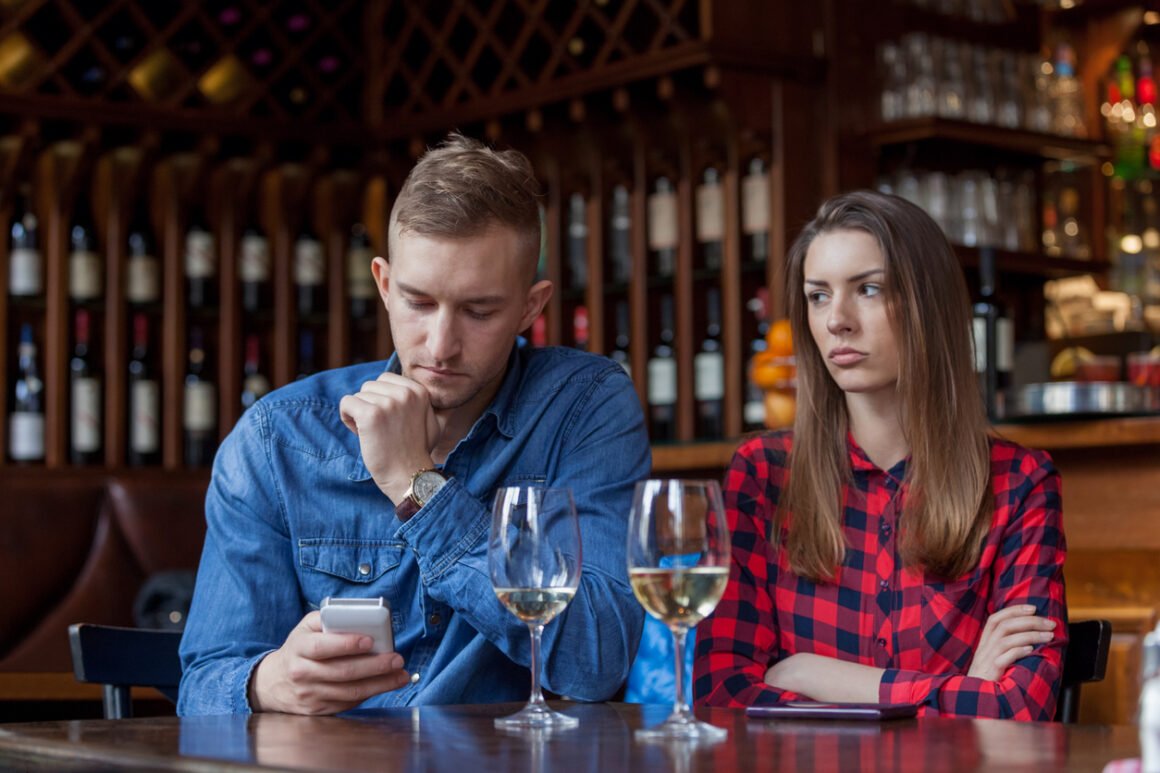 It feels wrong to pick on the ladies in this regard since some of them do truly end up getting hurt by the men they choose. But in a lot of cases they follow the confidence, sometimes the money, sometimes the hard bodies, and they don't take the time to let the fake alpha's real personality to come out where they can see it plainly and in full view. Once they do however, many women are so heavily invested that it takes time and a lot of understanding to get them to realize that the guys that really want them, that might have treated them like queens, or at least like equals that are worthy of respect, have moved on.
Can everyone just stop the act and be themselves? Doubtful.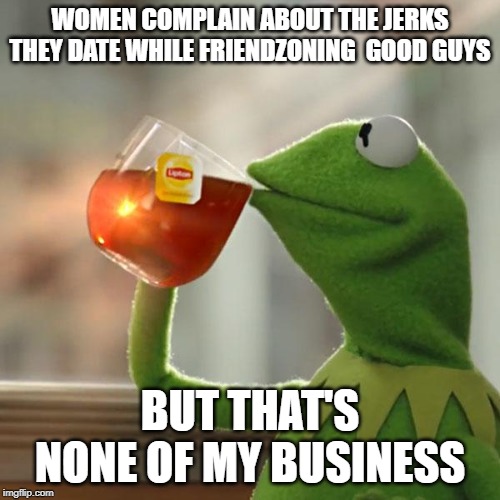 Let's put it as clearly as we can, fake alphas get the women since they've cultivated an act that women like. They're either damaged, which means women want to fix them, they're confident and strong but still jerks, which attracts the women, and in reality they're just guys that have masked their weaknesses with perceived strength. Nice guys are either whining about not being able to get a good woman or the woman they want, or they're trying too hard and don't have the confidence and experience to make it all come together.
And women? Well, women know deep down what they want, but for one reason or another, they end up falling for guys that they either know are going to hurt them, and they stay with them until they're used up, or they end up with a string of bad boyfriends until one day when life has passed them by they realize that the nice guys were the ones they needed to be with all along, but it's too late. But sometimes, people get it right and find the right person that can help them achieve a life that means something.
WTR? (Why's That Radass?)
It'd be great if we could all find the right person and live happily ever after, wouldn't it? But the show must go on, which means that a lot of people are bound to keep up the act and keep the show rolling as women go for the bad boys, the nice guys whine about not attracting the woman they want, and women wonder why they keep falling for assholes. Oh what a twisted web we weave…