Both hard-hitting sports are insanely tough, but which one takes the win?
Arguing over which sport is tougher, Rugby or American Football has a tendency to divide people since there are several reasons why one would be tougher than the other. Just looking at the two different sports shows how they're similar, but it also shows their vast differences. For one thing, in Rugby, there's minimal padding, while in the NFL players are clad from head to about their thighs with padding that's designed to take a hit and keep the player safe (ish). For that fact alone, many might think that Rugby is a much harder sport, and they wouldn't be totally wrong.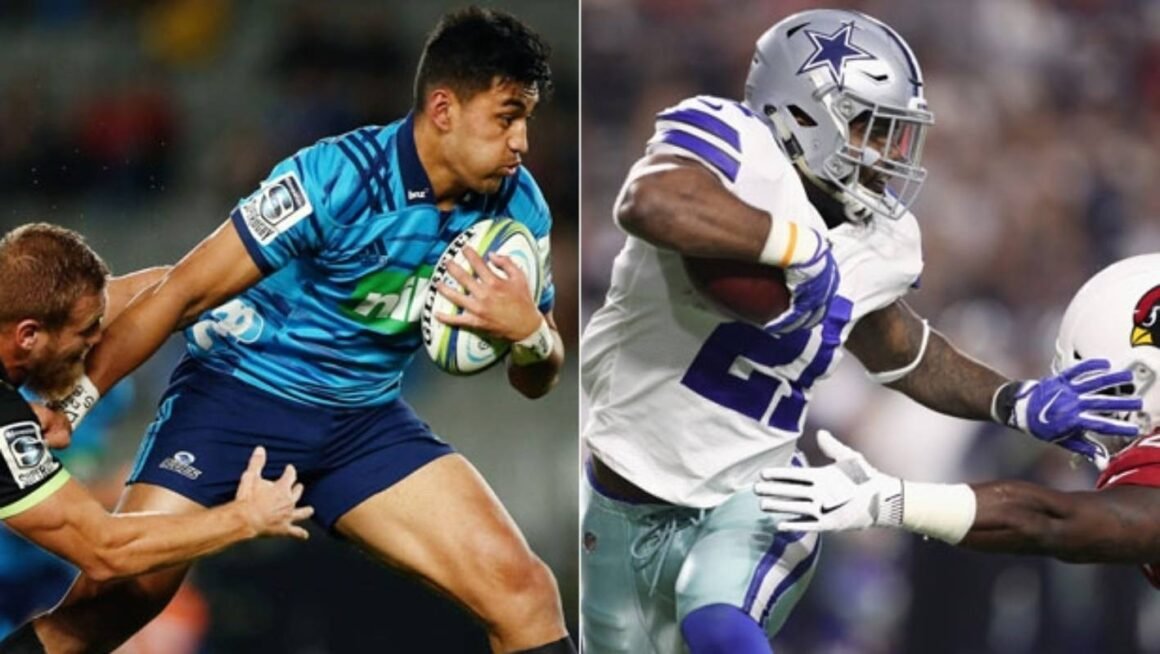 How much difference is there between Rugby and American Football?
That's kind of like asking for the difference between NASCAR and a demolition derby since both are difficult and take trained professionals years to master. But getting right down to it, the two sports share a lot of similarities, but it's their differences that really determine which one of them is the most difficult. Here are a few facts that might help people to learn why one of these sports is in fact a little tougher.
Rugby players wear minimal padding, NFL players are like walking tanks: If you haven't yet, watch a Rugby game. You'll see that the most padding worn are thin shoulder pads and perhaps a cloth helmet that wouldn't stop a firm knee to the side of the head. NFL players wear a helmet, shoulder pads and thigh pads. Some of their pads look pretty intense, like something straight out of D&D.
On average, NFL players are faster, WITH pads: One has to figure that the players are wearing so many pounds of padding and yet still have to be able to accelerate when the ball is hiked. What Rugby players lack in speed though, they make up for endurance.
Rugby players are moving most, if not all, of the time, while NFL players get rests between downs: This is a HUGE difference since between one down and another, NFL players have time to rest, get a drink, and chill. Rugby players are moving from the moment the game starts to the time it ends almost.
NFL players hit harder, even with padding: Both sports teach their athletes how to hit for maximum effect, which means that in the NFL that crunching sound you hear on camera might not always be the pads. But Rugby, which is more prone to injuries, is home to some pretty big hits, but nothing that might put a person on the ground, possibly paralyzed.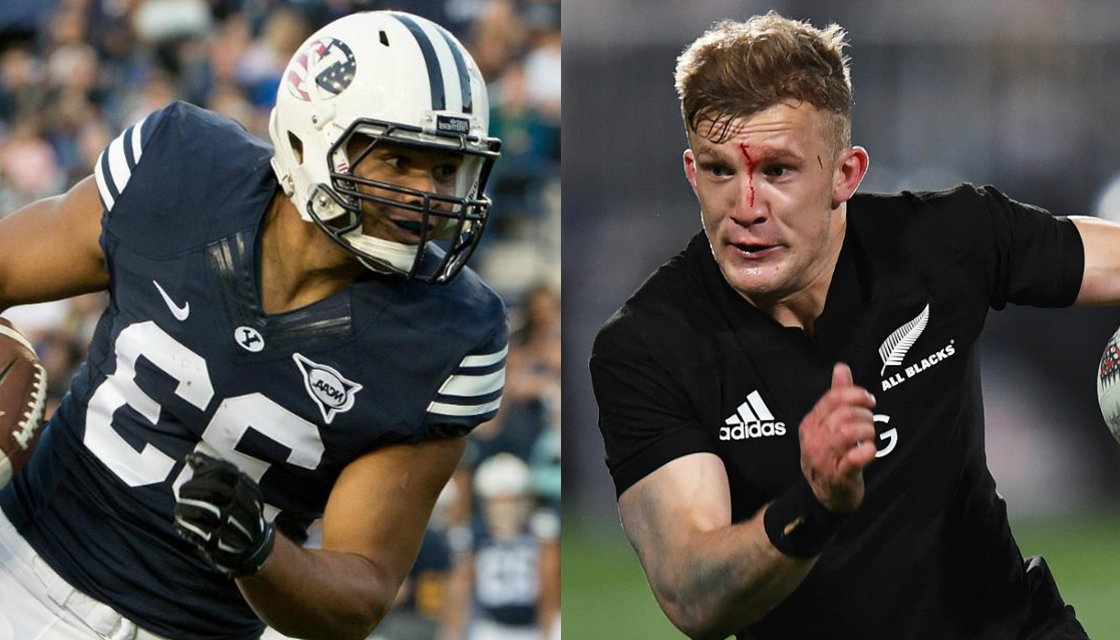 Rugby has the edge, but not by much.
In terms of endurance and because they're taking heavy hits without pads, Rugby players do have a slight edge in toughness and endurance that NFL players don't necessarily need. The upside of all this is that many individuals among both sports have a great deal of respect for one another, meaning that finding out which is tougher is academic at best. Both are fun to watch, but those heavy hits in the NFL, yikes.
WTR? (Why's That Radass?)
Every sport deserves the respect that it's earned, and some of them deserve a bit more since they're insanely tough and require a great deal of skill. When it comes to football and rugby they're both fun to watch and easy to regard as entertaining and hard-hitting.