Maybe it's time for Logan and Jake to fight athletes who are at the top of their game.
The joke that was started a while back is still ongoing to this day as the Paul brothers continue to roll along with the idea that they're badass fighters who can take on pretty much anyone that they want. Worse than that, the idea that they're being allowed to win most times is the worst feeling since it's essentially telling those who watch their favorite sports that pretty much any YouTube star with the clout and the money can waltz into whatever arena they desire to challenge anyone they want, and most promotions will find a way to roll over and let it happen. The argument that the Paul brothers are putting in the work is hard to refute, especially since it's essentially true given their appearance. But to be fair, how hard is it to work out continually when you have the means and nothing else to do with your day? Oh yes, I imagine many will come to their defense by stating that their days are filled with this or that, meaning day-to-day business, training, appearances, and the responsibility of keeping their brand up and running. People pay others to do this so they can be as annoying as possible at any given time.
But their venture into the world of professional sports is annoying because despite their level of training, which is minimal when compared to many pros, and their fitness, which is likely quite standard when talking about pro sports, the Paul brothers should be getting smoked like the turkeys they are more often than not. So, why aren't they? That's pretty easy, their hyperactive and annoying personalities bring in the dollars that so many members of the public hand over readily since acting like a moron is the new trend that's been ongoing for a while, and the Paul brothers have cashed in on it big time. Never mind that both brothers have done pretty much what they've wanted to do and managed to get away with it for years without much more than a slap on the wrist, but being allowed into professional sports to show their 'dominance' is one of the worst jokes that has ever been told in the history of sports.
Quite honestly, the majority of their victories come from fighting against men that are no longer in their prime, or have agreed to make the bout a little easier since it's all about making money and not putting these two privileged individuals in their place finally, meaning that they need to be shown the mat a few dozen times before they can claim that getting back up is all a matter of grit and not because they were tapped just enough to make it look good for the people who are willing to watch these farcical proceedings. One can't help but wonder why the boxers who have participated in these matches ever said yes to the opportunity…oh wait, yeah, the reason was money. The almighty dollar has a strong pull on those who either have a cash flow problem, or simply desire more than they need. As for the Paul brothers, the chance to act like self-entitled jackasses is always a good reason for them to appear on camera. Now that the word has come down that Roman Reigns of the WWE is on the card to face Logan, and Anderson Silva, formerly of the UFC, is also an opportunity, it's a big hope that Logan will be humbled, but it's also a possibility that he'll walk out with a smile and another few million to his name. Yeah, that's how ridiculous professional sports are becoming, when a guy like Logan Paul can take on someone that should, by all rights, crush him without much effort. What's next, he puts on the pads and enters the NFL?
Yeah, they're great against guys that are willing to take it easy on them for a payday.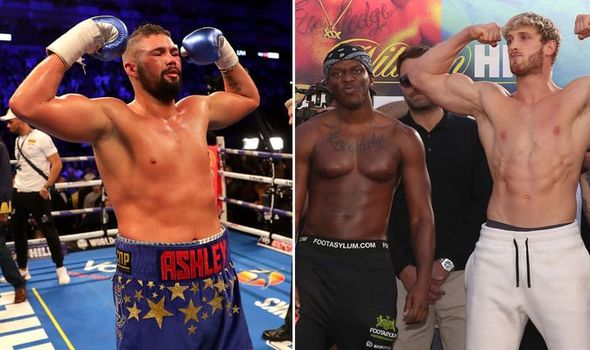 When you're looking at a payday it's easy to say 'yes sir' to just about anything that a person might ask, especially if a person is hurting that bad for money or publicity, or both. The Paul's have the kind of money and the gift of gab that can make things happen, but if a person decides to say no to their ridiculous ideas of glory in the ring and can hit the OFF button on their devices it's fair to say that the Paul brothers would be instantly disarmed. I know, it's not that easy for a lot of people to simply walk away from these two glory hounds since they're going to have their say one way or another so long as they can find people who are willing to listen. And it's a sad state when YouTube stars who have no business in the ring can talk a lot of trash and make something happen, if only because their 'brand' is strong enough that it might make for an interesting time to present to the fans. Unfortunately, their accomplishments are usually against those who are willing to pull their punches and not fight to their true potential, or aren't that skilled in the first place.
Yeah, I said it, the Paul brothers fight those who are past their prime or don't have the same skill set as the pros that are ready and willing to show what they can do. I'm not the first, and I won't be the last.
It's a big deal to people because they don't want to see their favorite sports turned into a punchline for a YouTube channel.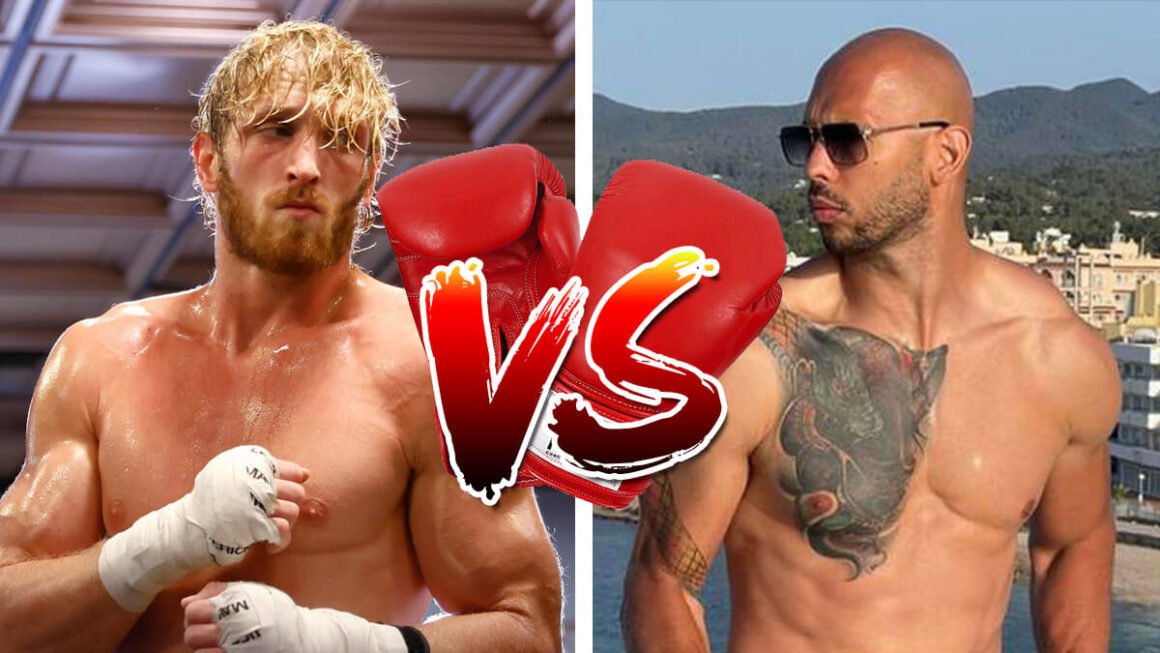 The unfortunate fact is that a lot of people are going to take a look at the Paul brothers and say that of course they've put in the work and they're tough as nails. They won't ever see them take on an athlete that's in the prime of their life and ready and willing to knock a YouTuber down a peg or ten. That wouldn't be good for their brand, right? Instead, they'll take on guys that they know have been out of the game for a while, or have something to prove since they're not ready to take on the heavy contenders. The Paul brothers are like jackals, but I'll apologize to jackals since they at least have a reason for picking out the weakest to prey upon. The Paul brothers are out to show they're awesome by taking on those who aren't that big or have been big and have been enjoying retirement for a while. Could some of these individuals take the Pauls down? Sure they could, but with a big enough payday, there's bound to be a lot of padding between the Paul brothers jaws and what could be a career-ending meeting with an actual punch.
You don't hear about their losses that often, which is telling.
It's not hard to look up the losses that the Paul brothers have endured when it comes to challenging certain people, but they don't like to broadcast them that much. Hey, that's understandable, right? No one wants to shout to the heavens about their losses, especially if it's bound to be bad for their brand. But the Paul brothers aren't about to say anything about their losses other than to make excuses as to why they happened in the first place. There's only one excuse that matters in this moment: they weren't good enough and they stepped into a field where they don't belong. Now, taking into account the fact that they've won several of their encounters in the professional world is impossible to deny. But what's not tough to speak out against is the fact that those who go all out against the Paul brothers are bound to smoke them without much effort. Those who just want a payday, well, they're going to let the brothers do what they want.
Logan Paul vs. Anderson Silva? Only if it's an MMA bout.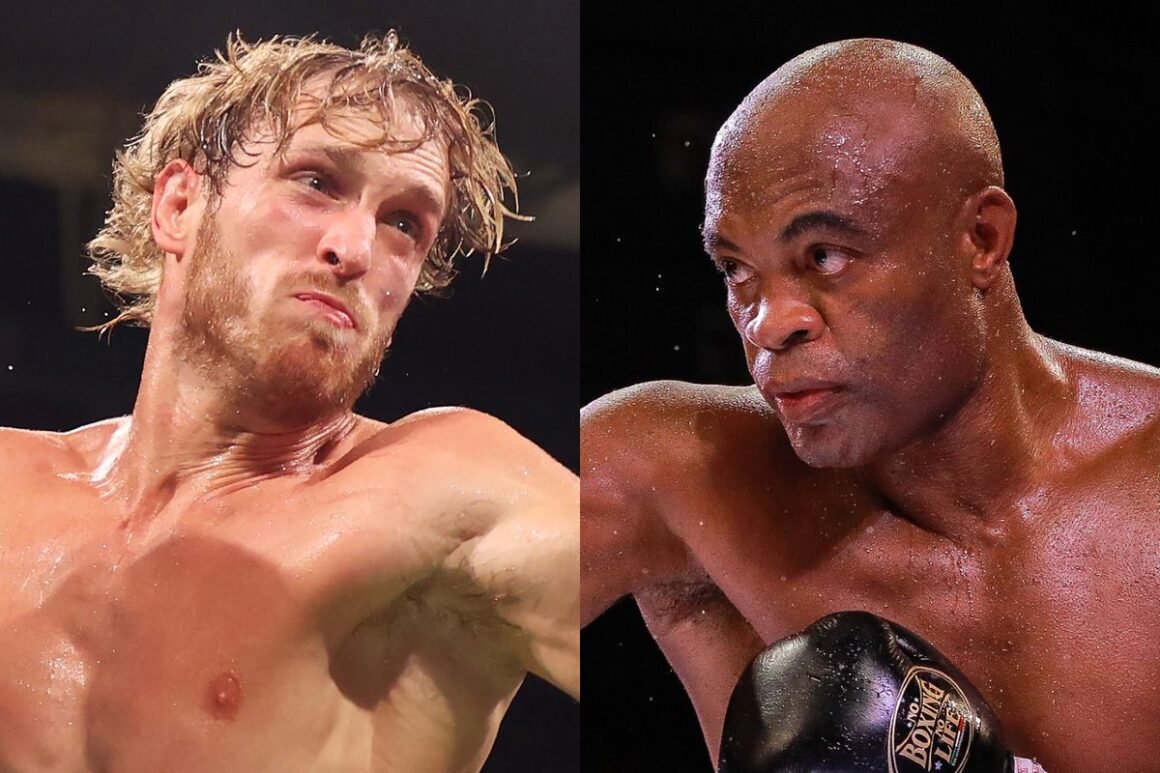 So, Logan Paul already thinks he can take on several different athletes whenever he wants, but it'd be interesting to see what he might do in a sport that doesn't offer as much cushion since it's all about continual contact and a fair amount of pain. His desire to take on Anderson Silva is apparently being mirrored by Silva, who sounds like he wants the matchup. But if Silva were to take Logan on in an MMA bout, there's no doubt that Paul would need some serious skin in the game, meaning he'd have to grease a lot of wheels in order to make sure he won this fight. The payout to Silva would have to be considerable, not to mention that since Logan still isn't a top-tier boxer, Silva might take him in a boxing match as well. In other words, the only way Silva loses to Logan has everything to do with the money being shelled out.
It's not surprising that the WWE let him in.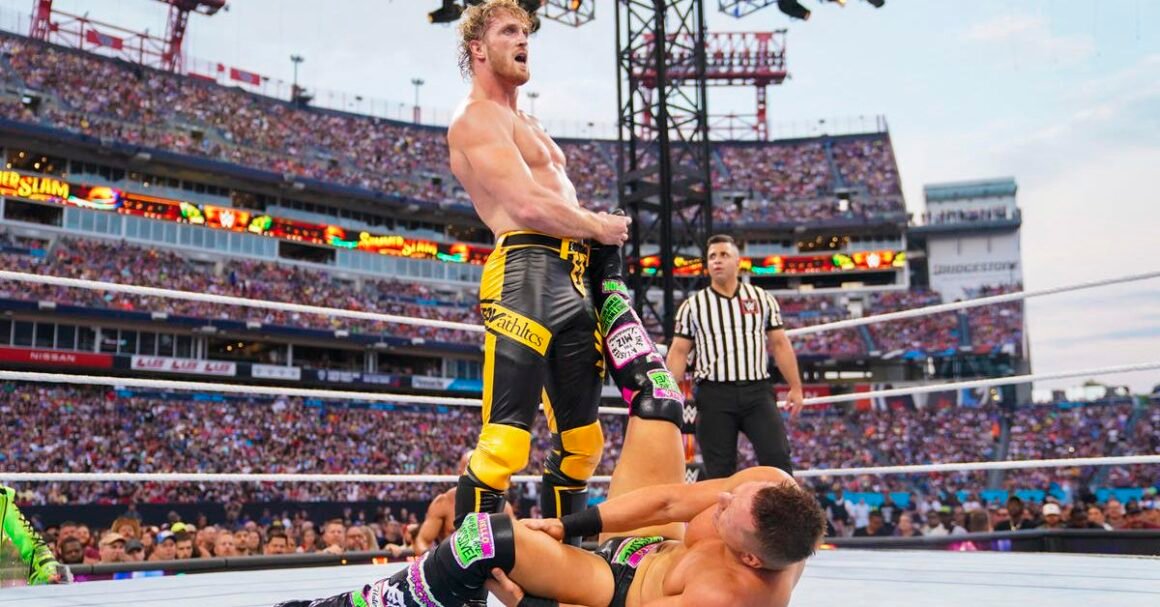 The WWE has a long history of making extremely confusing decisions since, well, Vince McMahon is all about the money as well. Ask his wrestlers and a lot of them might say that working for the guy wasn't all bad, but it did come with a lot of caveats that hardworking wrestlers didn't understand and didn't see coming until it was too late. But Vince did manage to make this business a money-making machine that was fueled by some of the most ridiculous ideas that anyone had ever seen. Sadly, Logan isn't the most ridiculous choice they've ever made, but if he continues to ascend in the company it will mean that Triple H isn't quite the same caliber of businessman as his father in law was back in the day.
Roman Reigns should be able to drop Logan like a bad habit. But will he be allowed to?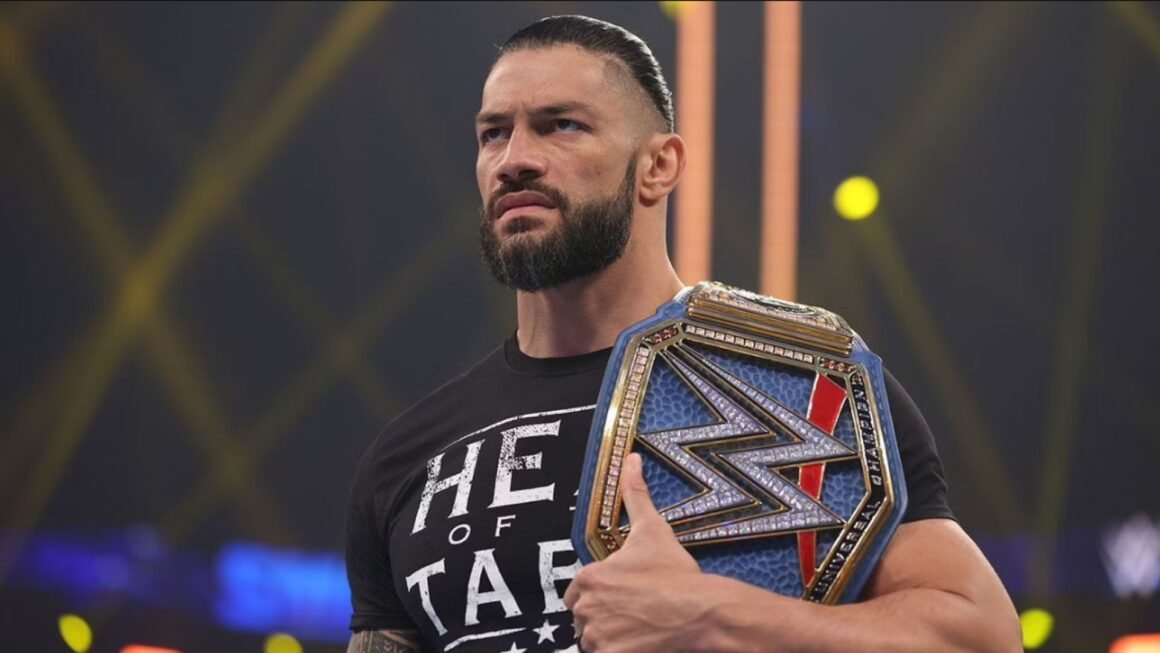 It's become less about the story, less about the actual competition when it comes to sports, and more about who can provide the biggest thrill and spectacle while greasing the wheels in the most useful way. Back in the day, sports might not have been perfect and they might not have paid as well, but there was a lot more pride in what was accomplished and less nonsense, which the Paul brothers bring in droves. No, it's not a desire to go back to the good old days, those days were hard and full of struggle. But it's a hope that one day the Paul brothers will be smacked on their butts hard enough to realize that their money doesn't mean much when it comes to the overall feeling that sports are all about who's put in the time and earns the actual victory, not who can look the best while they're in the ring.
WTR? (Why's That Radass?)
Not a lot of people appear to care about integrity when it comes to sports these days, as it's all about money and what it can get them. The Paul brothers are ridiculous no matter how much training they've put in, since they continue to represent the idea that anyone can step in the ring and get what they want because they know how to open their wallet. As I said, the big hope here is that one of these days they're reminded what it really means to take on a professional athlete.