Half-naked women tackling each other and tearing at their clothes, yes, please.
Try telling me that women can't be as aggressive as men and I'll laugh at you, especially after watching Legends Football League where the ladies have been taking heavy hits with a lot less padding. Now granted, the hits that the women are delivering aren't bound to be quite as heavy as the type of hits that the men of the NFL can deliver, but the attitude, the competitive spirit, and the overall desire to win are all still there, so it does feel as though the LFL should be allowed to continue since not only is it a hard-hitting and entertaining sport, it can appeal to guys in a big way since it offers the kind of violent competition that we guys tend to like, coupled with the kind of hot ladies that a lot of guys like no matter if they want to admit it or not. It's okay, really, you can admit that you like a woman that can bang like a guy when she's on the field and can lay a heavy hit on someone when she has to. Hell, I like it, since ultra-feminine women are great, but women who can get on the field and give the guys a run for their money are every bit as hot and should be given the attention and credit that they want.
Is it going to be just as popular as the NFL, ever? Probably not, since being sexy and hard-hitting is a huge upside for the league, but a lot of guys are still going to roll their eyes and say that female sports will never be as entertaining as male sports. The hits are heavier on average in male sports, the action is usually more constant, and the overall feel of the NFL is that it caters to our masculine need to be dominant and to watch other men be dominant in a way that, somehow, makes us feel better. I don't know about you guys, but when it comes to looking at the players on the field, I'd much rather watch a fine, sexy woman running with the ball as her curves bounced in all the right places, right before she gets leveled by several other equally fine women that are in just as good of shape. It's fun to watch the NFL and go 'ooh' and 'ahh' when guys collide during a play. But quite honestly, watching the ladies move about in their helmets and pads is intoxicating in a way that the NFL will never be. Even the cheerleaders can't match this type of action.
The sad thing is that this sport isn't going to get nearly as much attention, which means it won't earn as much and it will likely yield barely a fraction of what the lowest-paid NFL star will earn in their rookie year. What's even worse is that the justification for this is real since the revenue needed for this league isn't there in the same way the NFL is, which is bound to start one argument after another since men and women and the equality of pay in sports are always bound to be hot topics that a lot of people are going to bring up from time to time when it comes to how they're treated and how much they're allowed to earn. What's saddening is that a supermodel makes more than these ladies on average, which isn't hard to back up since they didn't get paid. Yeah, how in the world does that work, right? It's how things are set up, and it's how things are operated, and it doesn't feel like it should be the way things are. Maybe the NFL stars should be taking a pay cut to fund this league. Yeah, and maybe Elon Musk will start handing out a million dollars to everyone he says hi to on the street.
These ladies grind for nothing, just pride.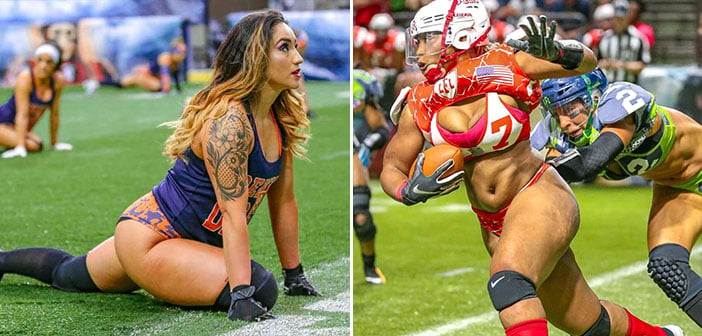 These ladies have regular jobs, and before anyone thinks that this makes them any less tough for the lack of their devotion to the game, the fact is that they could easily give an average group of guys more than they could handle. Watch the clip above and realize that these women aren't tapping each other and they're not having a tickle fight. There are moments when they appear to be just as crude as the men and are all about playing their game. That's impressive to be fair, since watching someone play the sport they love without getting paid and still hitting as hard as they can is inspiring and, yes, I'll admit it, damned sexy. Would I get in there and bang with these ladies? Only if I were about ten years younger and in a lot better shape, but otherwise, yes. Would they leave bruises up and down a guy's body? You'd better believe it guys. These ladies play this game without getting the massive paychecks and the medical procedures that the overpaid athletes in the NFL can count on, and that, to me, is hella impressive.
They are required to show a lot of skin to play.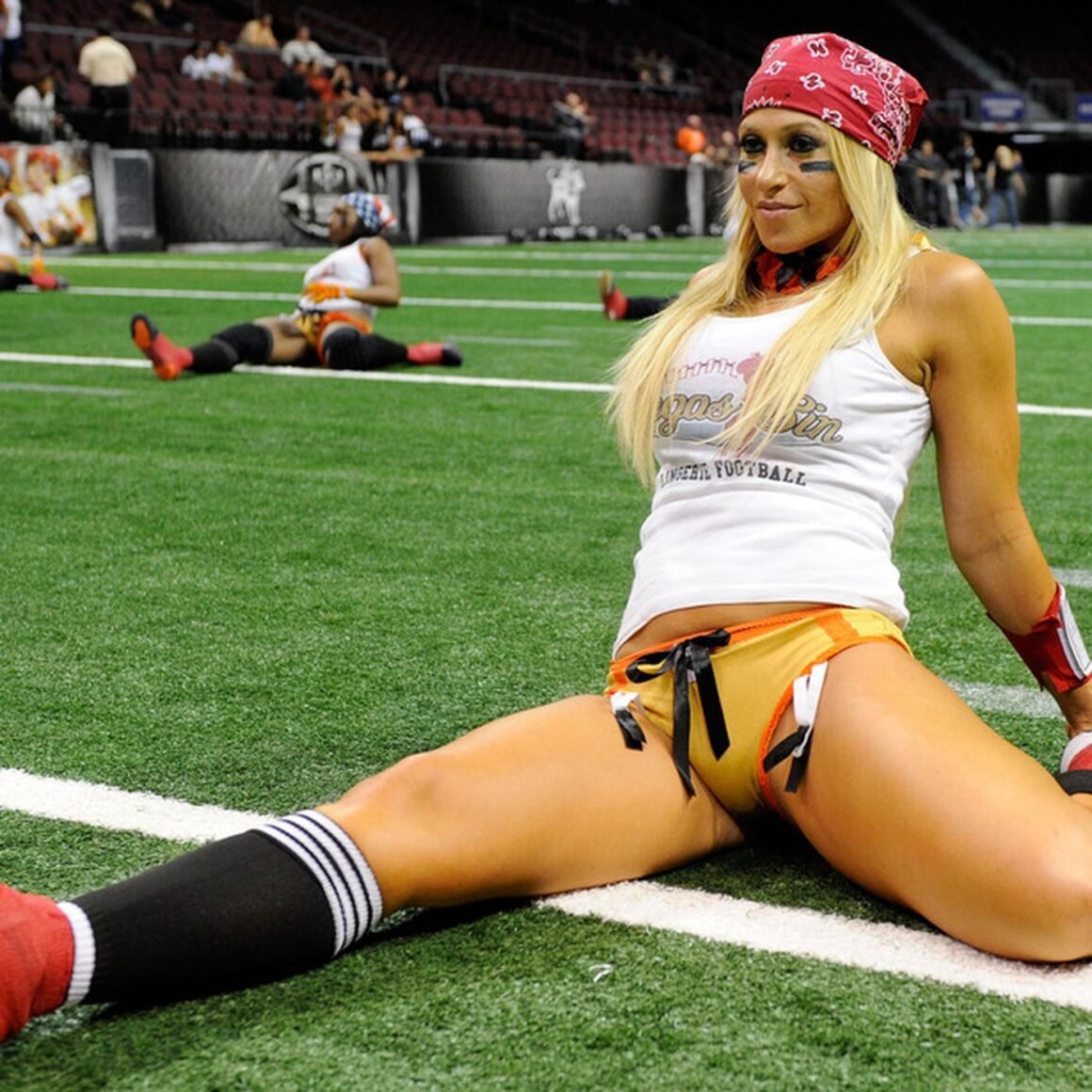 One of the main draws of this sport is that the ladies are wearing next to nothing, meaning that there are strippers that start with more. It's not just the fact that their skimpy clothing is what men like, it's the result of that desire, the ratings, that are needed to keep this sport going. Let's be honest, it's sexist and it's not entirely fair since the fact that they don't have medical care in this league makes it tough to think that when the ladies take a rough hit that they're kind of sol unless their everyday job grants them this advantage. Thinking of how a little more padding could help is enticing still since it would ruin the look, and it would afford them at least some added protection that would allow them to keep playing. If they love what they're doing then why not?
Yeah, accidents were bound to happen with this league.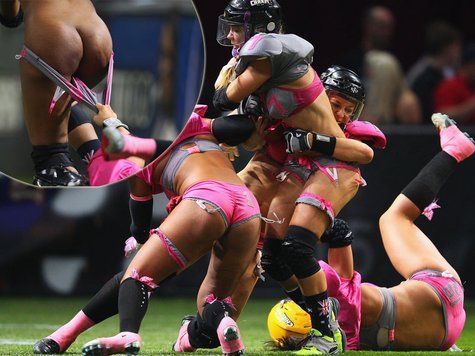 It's another bit that might sound kind of sexist since a lot of guys will whoop and holler and brush it off as an occupational hazard, but there are other sports in which an athlete's outfit might suffer a few malfunctions. Look at the WWE, there have been a few accidental mishaps that have exposed some of the ladies over the years, and yes, the public has loved it. Okay, the guys have loved it. But a little added padding could possibly take care of this issue as well since it might help from flashing the full moon or a sudden nip slip that a lot of guys would be hoping for…admit it guys, it's like a stock car race, you're coming watch an accident, and one that would have a quick but pleasant appearance in this case.
See? Padding would help a little bit, but it wouldn't take away the allure.
In all seriousness, it would be fun to see these ladies pad up and get out there in order to show what they could do. It's not likely to happen since much like the WNBA, the male version of sports tend to be a little more exciting for people since the women don't always hit as hard and they're not always bound to make the types of plays that people want to rewind for a YouTube video. In other words, men's sports bring in the big dollars since they're considered to be more exciting and a lot more worth the funding. But this league could be something great, if there was enough money to make it happen. Hell, the XFL is coming back, so maybe it would be possible if someone could shift a bit of funding around here and there.
Trading on the women's sexuality is bound to be the only way that this would happen since those in charge don't appear to have found anything else.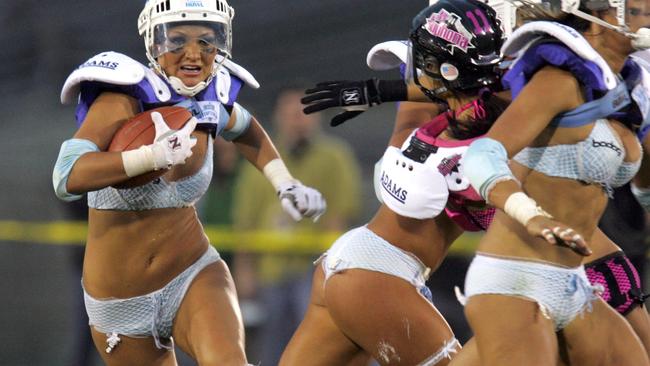 It's true that some female sports aren't really that exciting, but after watching just a little bit of this league it's not hard at all to say that they should be given a chance since after watching just a few minutes it's fair to state that they're dedicated this league and should be given the kind of attention and resources that are necessary to make this happen.
It's confusing why more guys wouldn't want to support this, even as a minor league that wouldn't take up that many resources.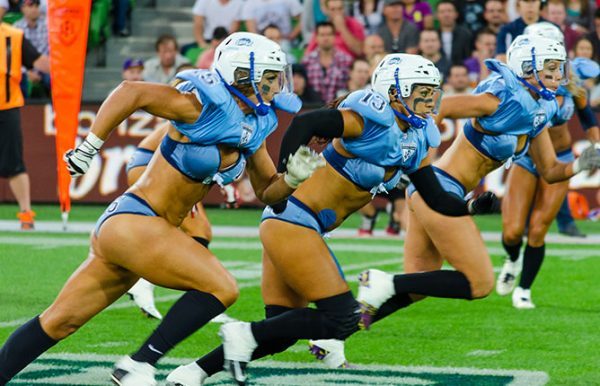 Working out the logistics might be a little tough, but it does feel as though these ladies deserve that much, especially since they took their own time to play the game. You want to know the biggest difference between this league and the NFL? It has nothing to do with them being women, and everything to do with the fact that they just wanted to play, and aren't a bunch of overpaid, whiny divas that are more worried about their bonuses and endorsements.
Don't underestimate women, just don't do it.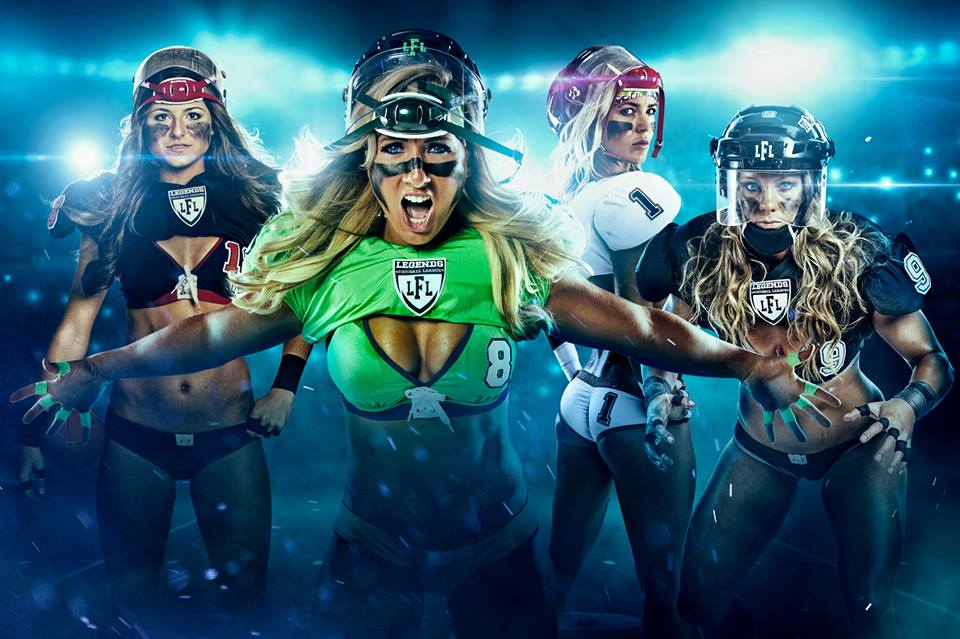 If nothing else, letting these ladies play gives people something else to watch and a little more variety in the sporting world.
WTR? (Why's That Radass?)
The sex appeal of this league is a great draw, but giving these women more padding and a solid chance to make something of it would be preferable. Watching someone that loves to play the game is often a lot more fun than watching someone who's playing for a paycheck. Believe that.