At first thought you'd think these people are just making good on a lost bet. Because who in their right mind would do this shit – WTF would someone brand themselves with the likes of a politician. Well you're wrong, it appears decorating your body everlastingly with Donald Trump tattoos is a thing now as more and more imbeciles are getting inked up to show their support for the Republican candidate.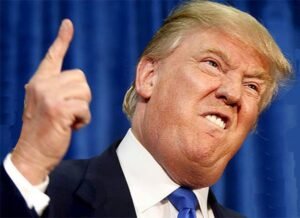 I really don't care which political party you support. I just think it's downright stupid to get a permanent inking of a politician on your body, no matter you feel about them.
Here's a handful of people that got their quick 15 minutes of fame on the Internet all in the name of Donald J. Trump. I can't wait to see how these tats look like when these people are old and grey. Going to be some funny shit.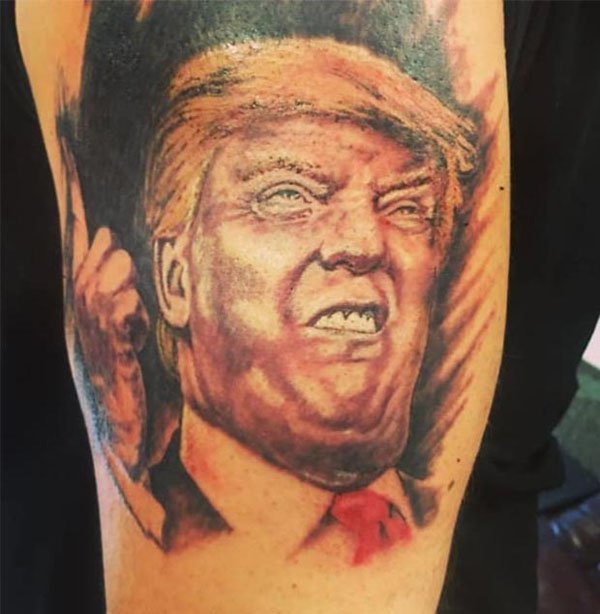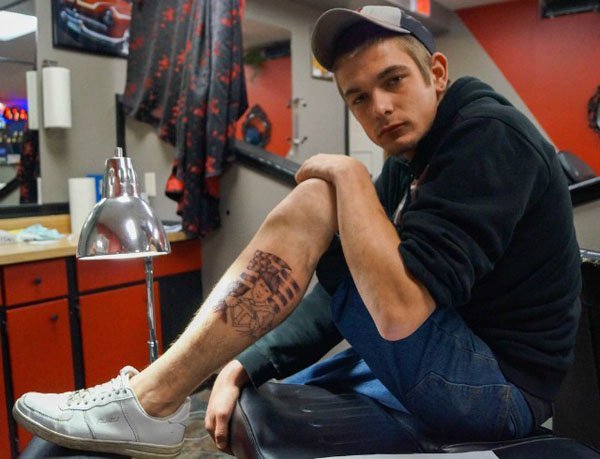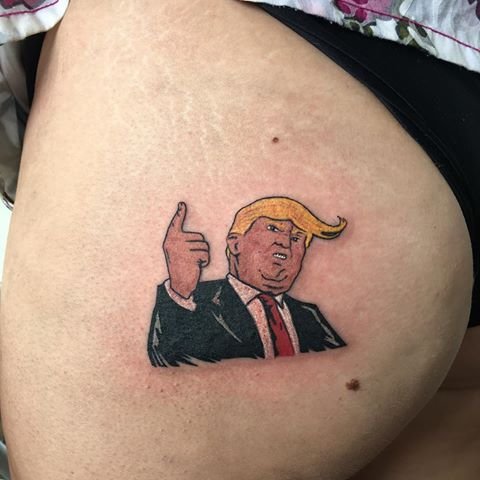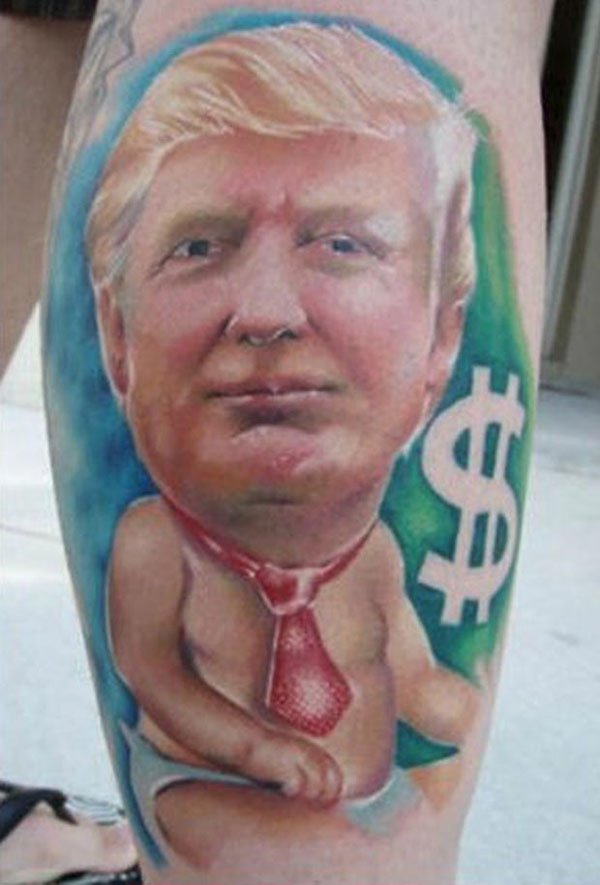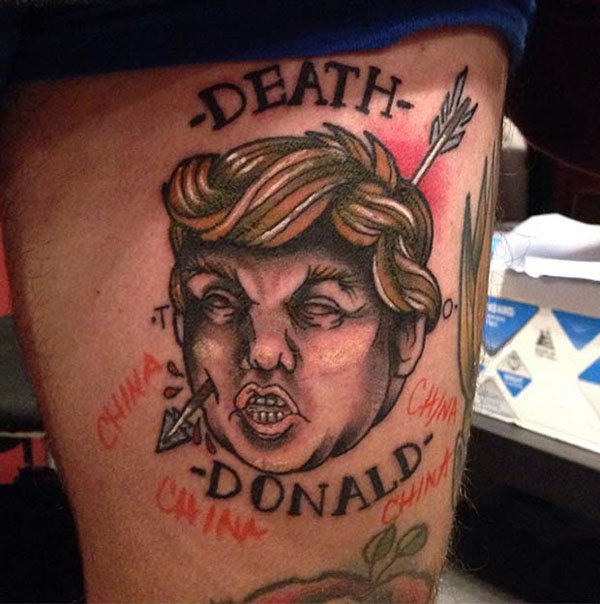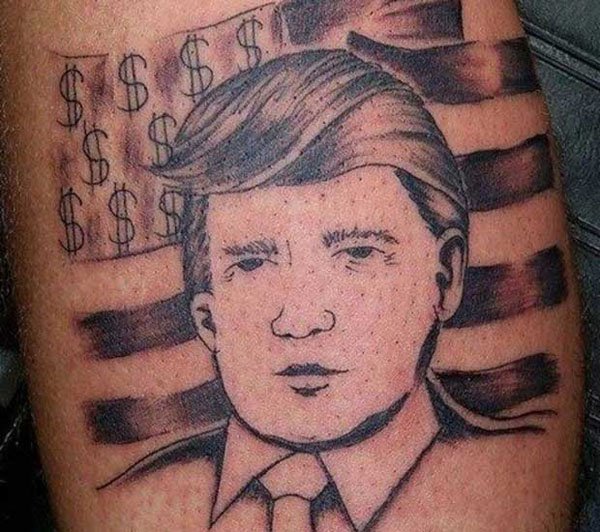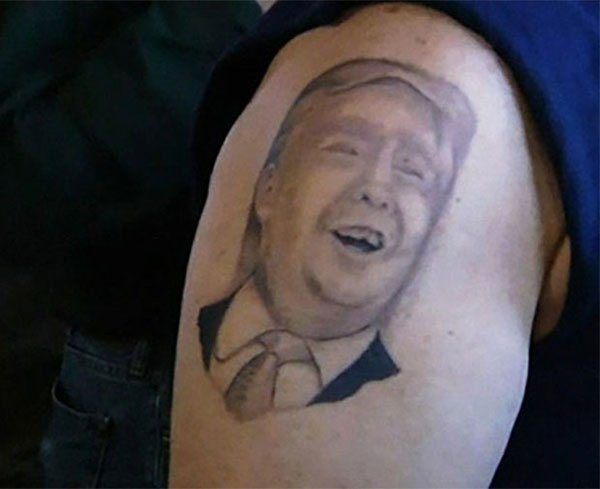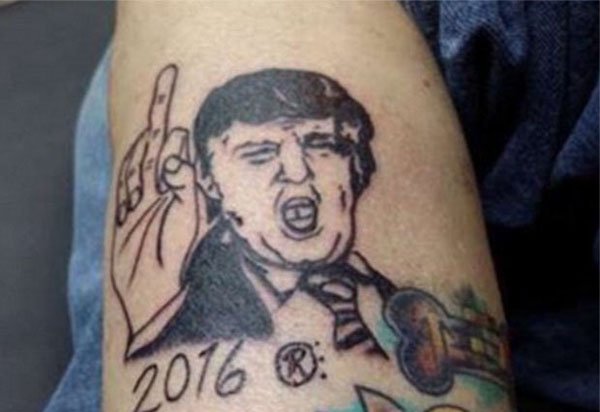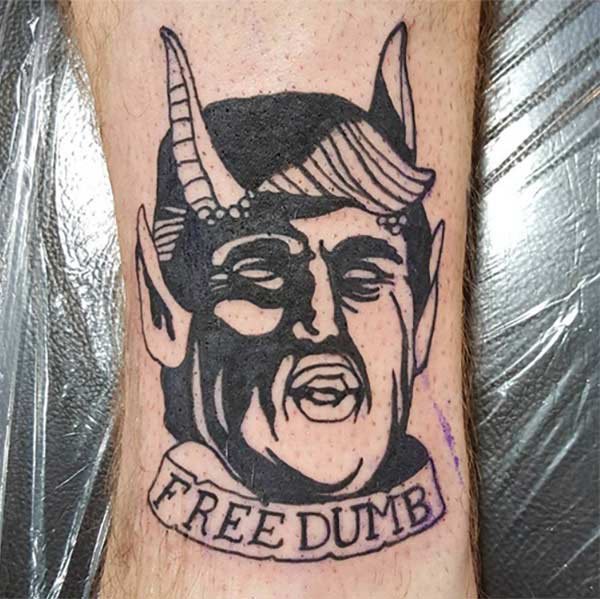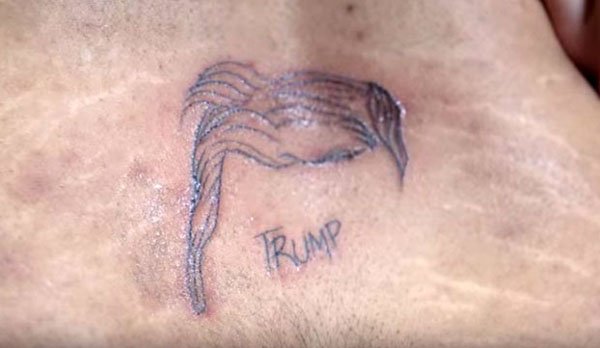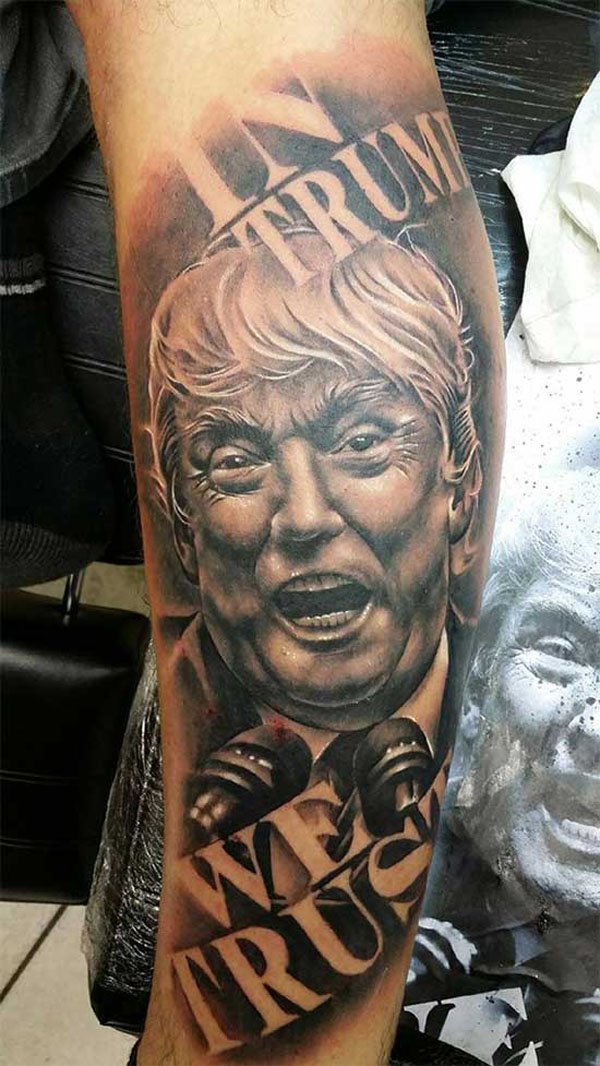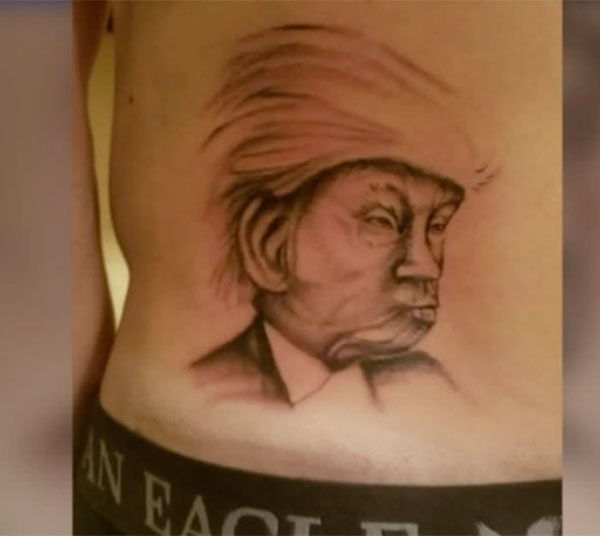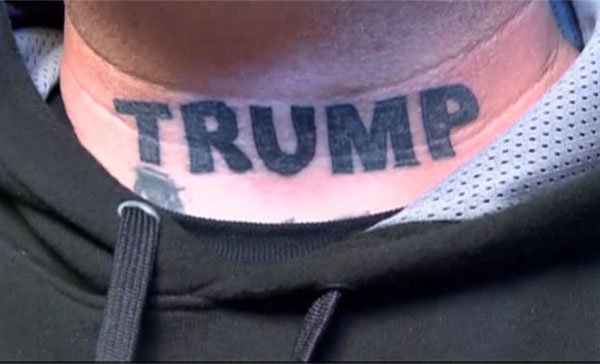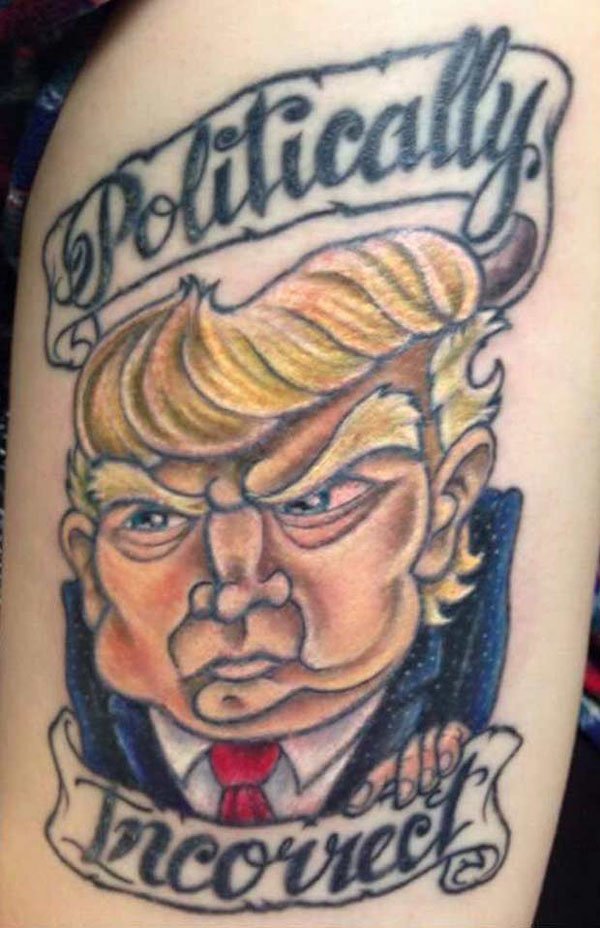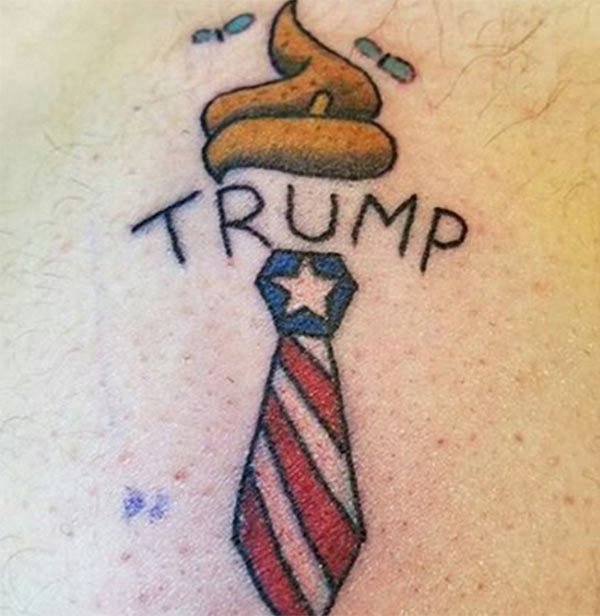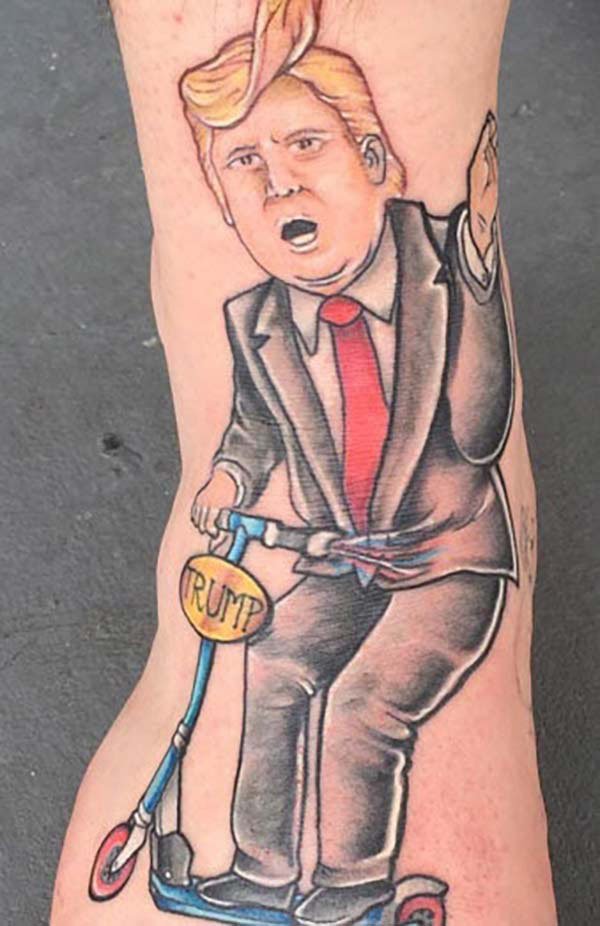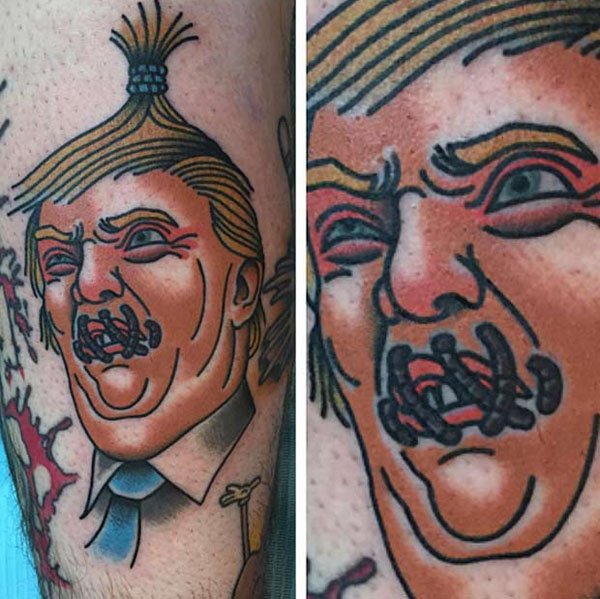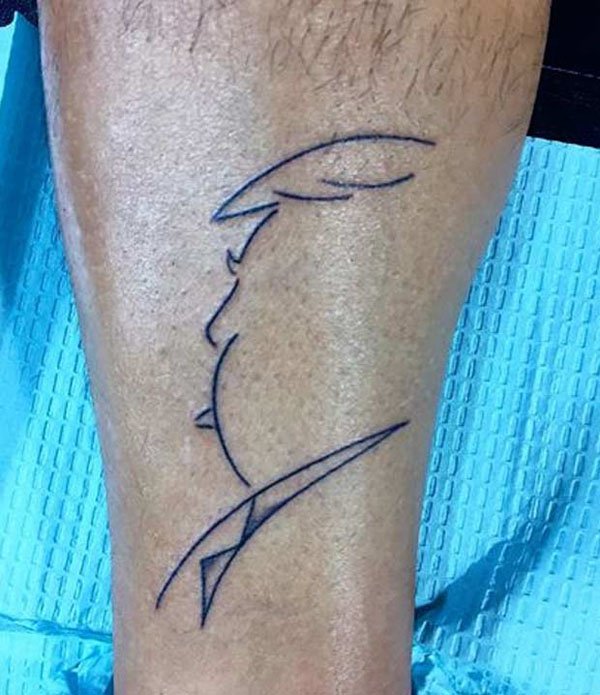 Not the Trump stamp…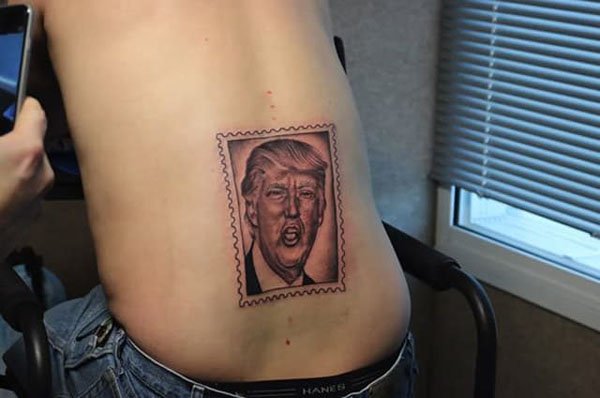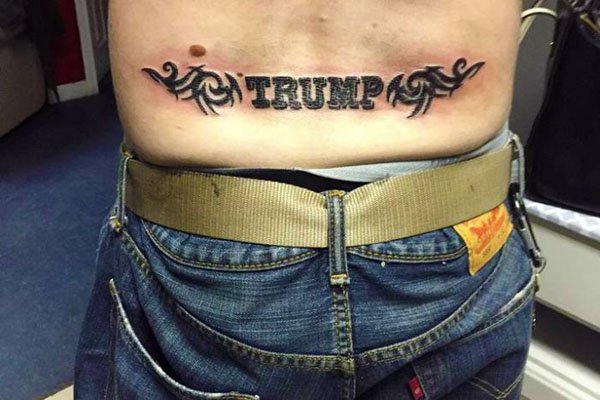 Look on the bright side, at least these people didn't go off the deep end completely like this dude did: