It might be scripted, but it's another area where people of color have been able to shine over the years.
It's amazing to think of how long pro wrestling has been a part of American culture, and it's definitely interesting to think of the early pioneers of the show when it comes to people of color. There have been issues of racism in pro wrestling for years and many are still adamant that these issues continue into the present day despite the leaps and bounds that have been taken in the last several decades. Compared to the way things used to be, one can't help but think that things have improved a great deal, even if folks choose not to see it and dwell on problems that were a concern many years ago. But focusing on the success that so many people of color have had throughout the history of pro wrestling, it's fun to take note of some of the pioneers that made it possible for some of the biggest stars today to step into the ring.
Guys like Vira Small, Bobo Brazil, and Ed "Bearcat' Wright created an environment in which men of color could compete against others in a manner that would elevate them in the eyes of the crowd, if not always in the eyes of the promotors that didn't feel the need to treat them right until recent decades. The argument that athletes of color still aren't being treated equally at this point is a debate that's not worth getting into at the moment since it's one that probably wouldn't stop.
One could thank Ed Wright for becoming the first African-American champion in pro-wrestling, or Bobo Brazil for his contributions in the ring, or many other athletes that were brave enough to get in that ring and possibly take a beating that might have been real, even if it was meant to be scripted. That's the risk that a wrestler takes, however, since a lot of them know that once they're in that ring they're taking their own lives into their hands since the fact is that accidents can and do happen sometimes, especially if we're talking about the decades in which men of color started stepping into the ring. It sounds like a conspiracy theory, doesn't it? But the fact is that things have been tough for people of color over the years. But damn, when one looks back from then to now, they can see the great strides that have been made with blood, sweat, and a lot of sacrifices.
Even if you don't remember them, it's worth learning about the pioneers of wrestling.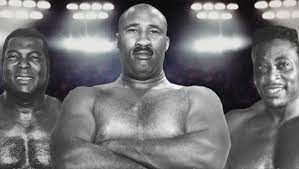 One has to be a true student of pro wrestling to be able to list anyone that was there when men of color started stepping into the ring. But it's a great history lesson even if it's not as easy to research as one might think. This is the kind of subject that one has to really dig into to find out anything worth knowing. Learning about this type of thing however would be smart and likely enjoyable since it's a part of black history and it's a part of American history, which makes it kind of important to learn about since the truth is that if you're a wrestling fan, and there are a lot of them out there, then learning about the history of the show is something that can enlighten the average person and make them more aware of why black history is important in pro wrestling.
The pioneers of pro wrestling are the men that deserve a great deal of appreciation when it comes to keeping this show interesting, and running. Believe it or not, they're a part of why the show has remained so popular for so long.
Some of these individuals would give rise to the wrestlers that we've been cheering for years now.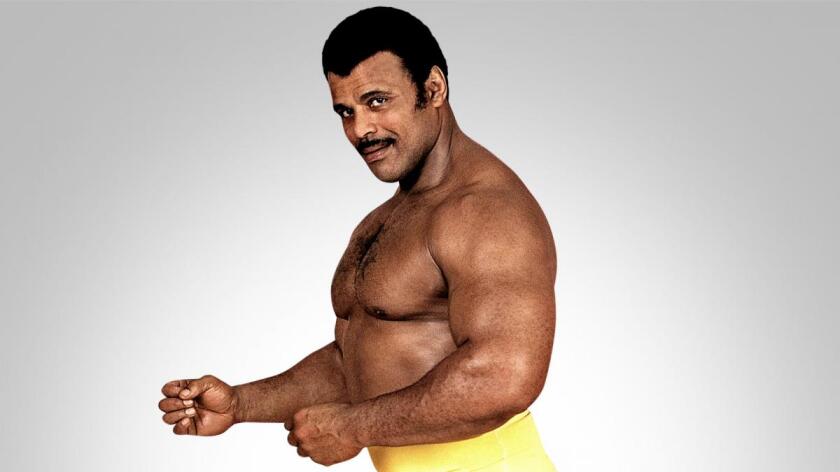 The men that came before those that are continuing to make this show great are looked at as giants, even if a lot of people don't remember their names at all times. One has to recall that there are plenty of wrestlers that have come and gone over the years, and for the thousands that have attempted to entertain the fans, only hundreds have been able to see their name promoted over so many others. A lot of the older fans that have stuck around remember the individuals that came before the current stars, some might have even been able to attend a few events in their time. These days the events are a lot more expensive and tough to get to, but they're worth it since the inclusion of men and women of color has made this show something that can amaze even the most jaded individual.
Things haven't been easy, but the men that paved the way did it with a sense of style.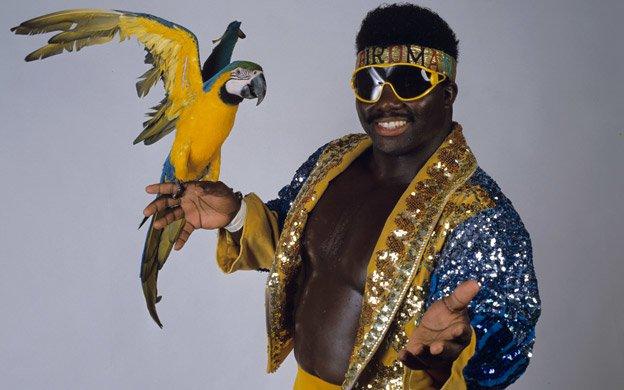 Things weren't always as flashy as they are now since the money wasn't always there since the number of fans wasn't always there. As the years have rolled on though, things have changed from one decade to one year after another, and fellas like Koko B. Ware have set the tone in a way that wasn't always appreciated but definitely changed the landscape in a way that wasn't bound to reverse itself any time soon. In other words, men of color helped the evolution of pro wrestling and have done so with the type of class and flash that might not have happened had they continued to be excluded from the ring.
In other words, as much as anyone, and possibly more than some, the fans of pro wrestling owe the pioneers that helped make things the way they are now.
The eras that a lot of people of today remember are still some of the greatest.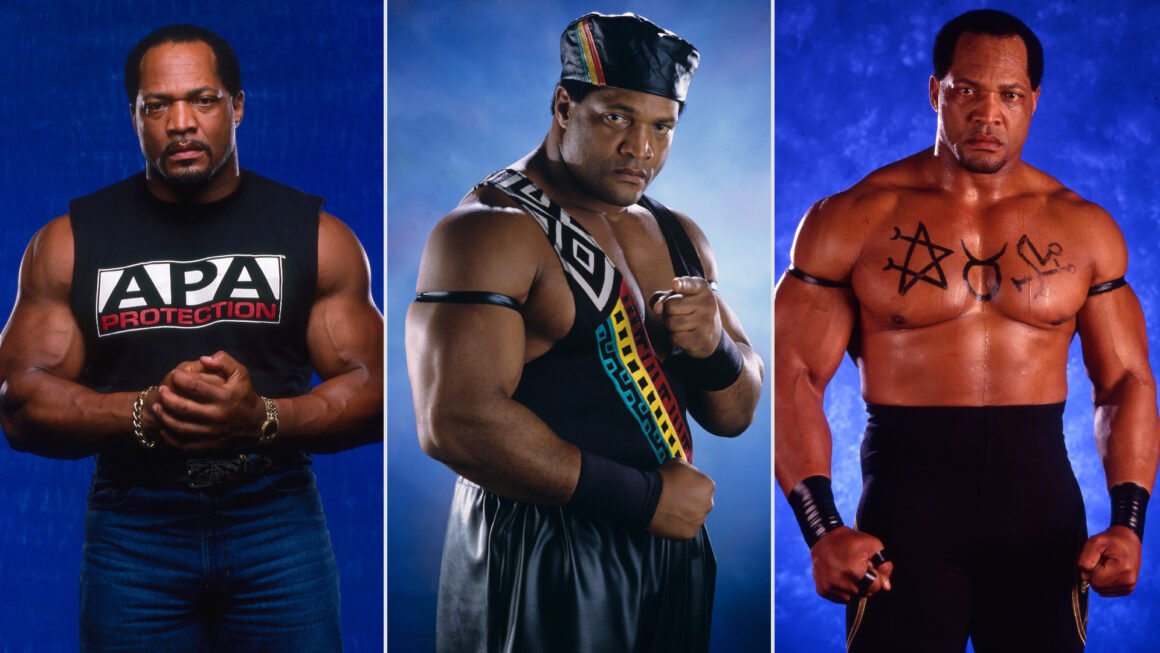 That's a bold claim, isn't it? But it's a true one since the pioneers of the old days were good, but as it usually happens, the talent of the common era does their best to learn from the ways of their predecessors to do something just as great, if not greater. Guys like Farooq were great in their time since they've figured out how to win the crowd over, or get the crowd to hate them with a passion since that's a big part of the game. Farooq, aka Ron Simmons, is also one of the big names in the business since he became the first person of color to win the WCW Championship belt, and his time in the WWE was great since from the Nation of Domination to the APA to being one of the Acolytes for the Ministry of Darkness, Ron was one of the most aggressive and impressive wrestlers in the ring.
Aggression and athleticism have been two reasons why people of color have gone so far in pro wrestling.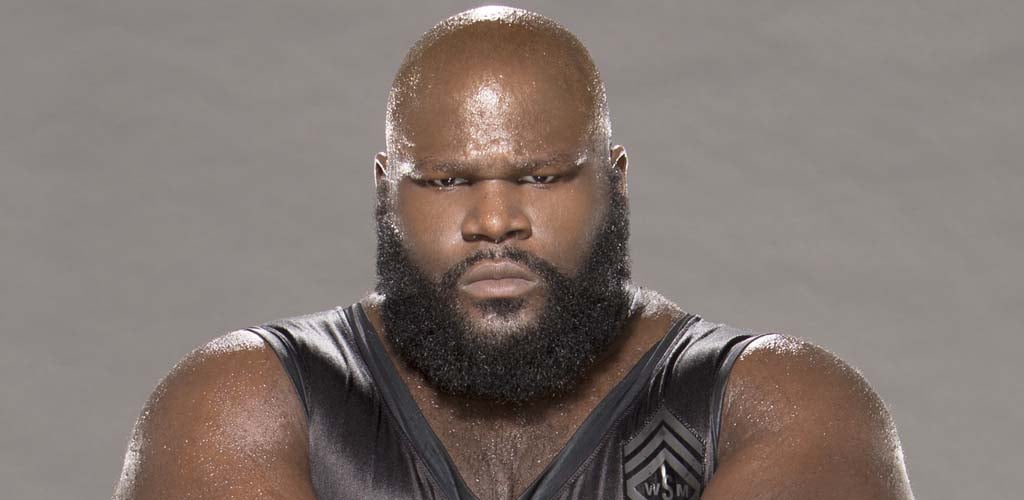 From the Attitude Era onward, people of color in pro wrestling have been known as some of the most athletic and aggressive individuals in the ring, and yet one of the most important qualities that most of them have is showmanship. This is what keeps a wrestler in the ring, and it's what has managed to make people like Mark Henry, Booker T., and many others in the game for a long time. Those that have been in the show for a decade or more know what it takes to step into that ring and make the crowd react to their character. They've learned from the men and women that have come before them, and they've taken the lessons to heart.
The stars we've grown up with are the ones that will carry the torch for the next generation.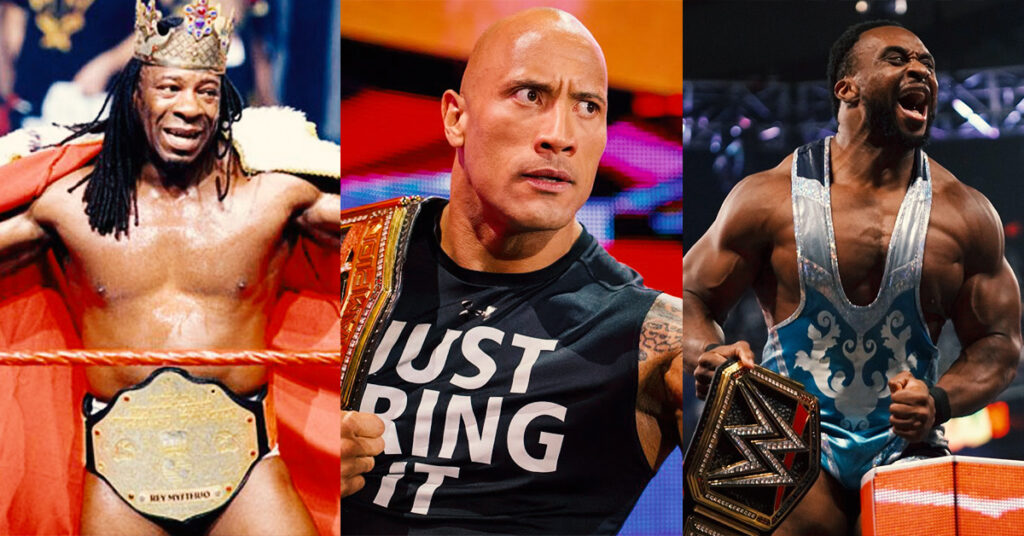 A lot of people can still remember the days when Booker T was a part of Harlem Heat in WCW, or when Big E was little more than a bodyguard waiting for his big moment. How about when The Rock was an up-and-coming star that no one liked? Look where those guys are now, and how far several of them have gone. Guys like Kofi Kingston, Xavier Woods, Shelton Benjamin, MVP, and many others have come so far in this business that they've inspired even more superstars to rise up and continue a legacy that's been growing for decades now.
That legacy is going to continue, count on it.
There's plenty of room for people of color to keep climbing.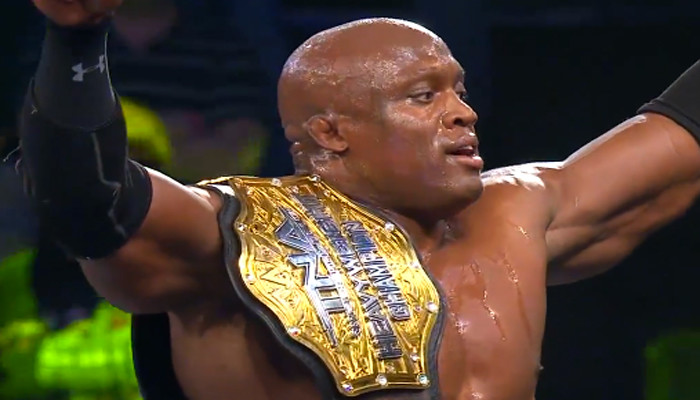 Engage in the debate that pro wrestling is limiting the upward growth of people of color all you want, but the truth is that such a debate is a way of looking backward, not forward. Black men and women have won every conceivable championship that's out there, and the titles are going to keep changing hands as they do. The truth is that people of color have come to be a huge part of pro wrestling, and they've been one of the biggest reasons that it's as fun to watch as it is now. Along with their fellow wrestlers from all over the world, wrestlers of color have and will continue to create the type of opportunities that young wrestlers need to keep achieving their dreams.
WTR? (Why's That Radass?)
It's important to take a look back in time and remember who helped pave the way for those that had the biggest dreams and the most determination when it came to getting what they wanted. Wrestling fans would likely be amazed to find out how much people of color have contributed to the early days of pro wrestling.