To be the best you've got to put in the work.
It's not tough to be impressed by celebrities who are jacked. But how do they get that way? How do celebrities get jacked so easily? It's amazing to think that people would need to hear this answer these days, but the truth is that they put in the work. Yeah, it's that simple, and it's that easy to understand. The celebrities who sport muscular physiques and are ripped beyond belief are those that put in the work and make the effort to look the way they do.
Do they look this way all the time? Some of them do since some of them are in the gym daily. The gym is a big part of their life, it's how they maintain their lifestyle and their look, and it's essential to how they earn a living. But some of them tone it down when they're not preparing for a role since it's been seen more than once that some big, ripped individuals will revert to the typical 'dad bod' or will look softer when they're not prepping for a role.
However it happens though, the physical workouts that these guys (male celebrities) endure to prep for a role or maintain their lifestyle are undeniably tough. In other words, they're earning their bodies. They're not pumping steroids, they're not injecting muscle tissue into their bodies. They're doing the work and taking the long way toward showing people what's possible if they put their minds to it and exert a bit of self-discipline.
On a responsible note though, it's wise to take into account that the workouts these guys are used to are pretty intense. If you want to change your body, then work into it. Don't hurt yourself, but definitely seek to change if you want to.
Jake Gyllenhaal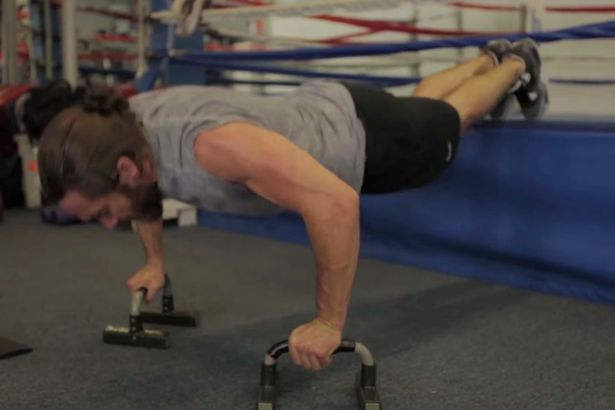 Looking at Jake's early roles it's very easy to see how he's evolved over the years. But the movie, Southpaw, was what really turned him around. Not only did he pack on muscle, but he trained for 6 months as a pro boxer, which turned him around as a human being as well as an actor. It's one thing for an actor to state that they're training with a certain mindset to prepare for a role. But Jake took on this challenge in a manner that shaped his body and his mindset in a way that has propelled him forward ever since. From 1,000 situps to an hour or more of weightlifting, another hour of boxing, shadowboxing, and hours of cardio, core training, and miles upon miles of running, Jake took on a challenge that shaped him into what many would describe as a completely different person.
Keep in mind, this is the guy who, as a younger kid, took on roles as Bubble Boy, Donnie Darko, and even a young Marine in Jarhead. He's never been in poor shape, but the transformation that's occurred over the years has been amazing.
Dwayne 'The Rock' Johnson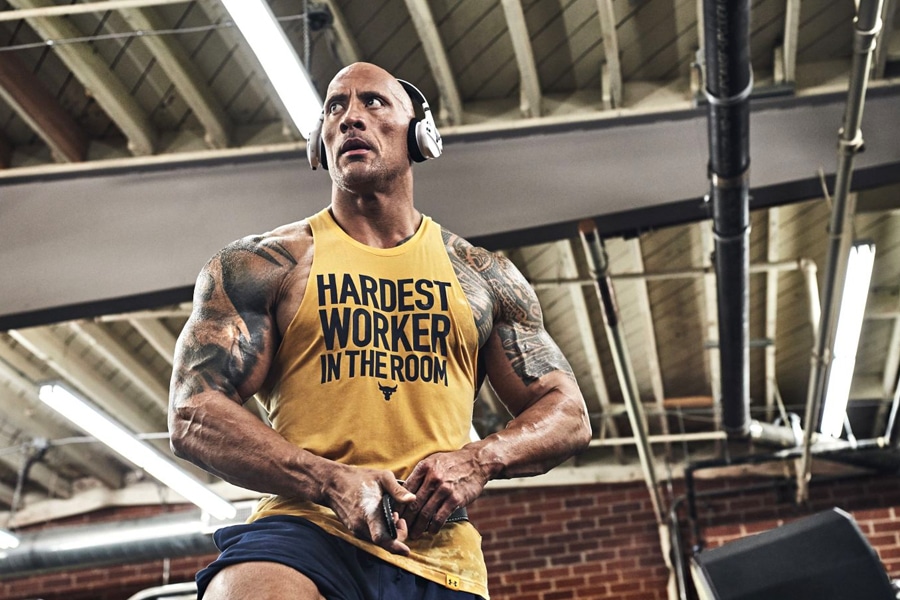 Dwayne Johnson is one of the noted individuals who was exposed to show business early on in one way and was destined to join the ranks. In other words, since his family has been into pro wrestling for so long, it was kind of expected that he might find his way into the ring eventually. And lo and behold, he played football at the University of Miami, became a legend in the WWE, and has been seen as a massively popular actor in the last few decades. As one of the biggest names in show business one can easily guess that this guy knows his stuff when he hits the gym.
Trying to nail down his exact workout is kind of tough since this guy is in the gym six days a week, usually in the morning. Depending on his schedule though, he might train in the evening as well. And this is just the guy's lifestyle, though it does stand to reason that he might step up his workouts depending on which role he's taking on for a movie. In other words, Johnson is pumped most of the time, and it's fair to state that trying to follow his workout routines would be enough to give a bull elephant pause.
Chris Hemsworth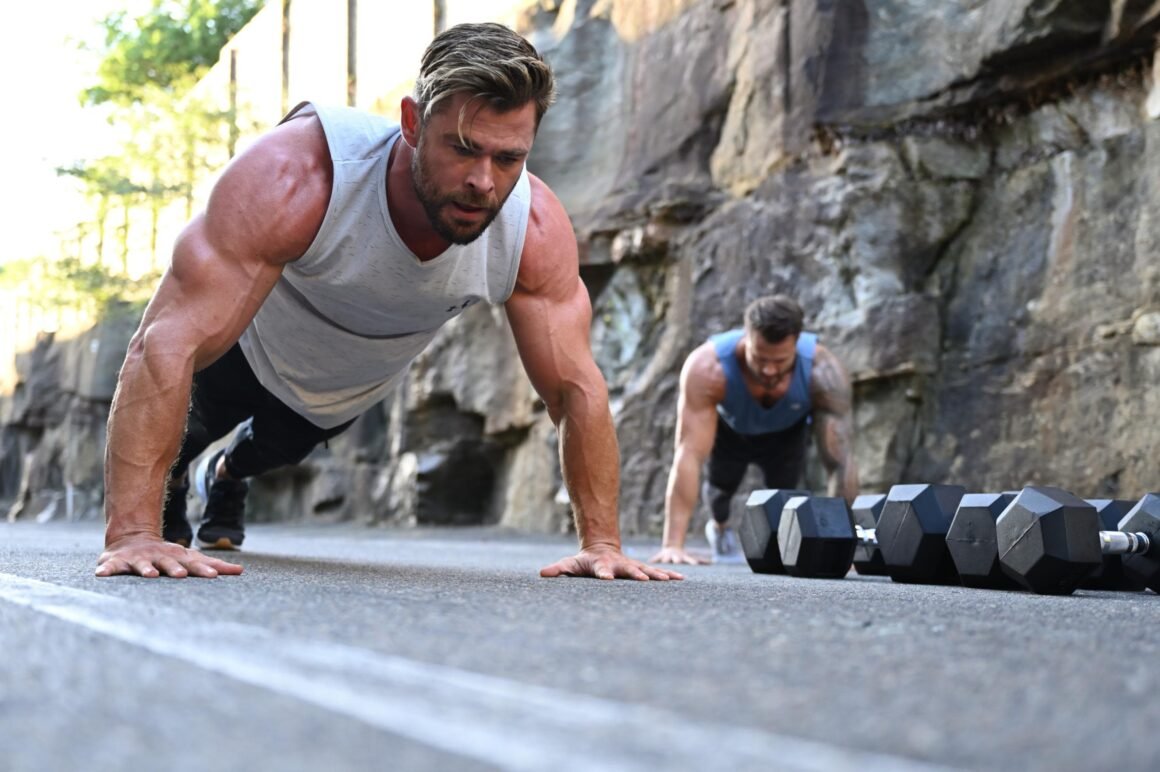 A guy playing the role of Thor, the Norse god of thunder, was rightfully expected to be jacked. But despite the 'fat Thor' phase that Endgame for some reason felt was necessary, Chris Hemsworth has been a physical specimen that many people have seen as impressive for years now. And yet, when he took on the role of Tyler in Extraction it's very easy to see that the bulk that he put on for Thor was stripped down in a big way since Tyler was definitely in shape, but he was far leaner and agile than the thunder god, despite what was seen in Thor: Love and Thunder.
One can guess that bulk and strength were desired for the role of Thor, but for Tyler, Hemsworth was seen to perform actions such as sit-throughs, core exercises, boxing, push-ups, and squats. These exercises often didn't stretch past an hour for each workout apparently, but the results were easy to see since Hemsworth looked as though he could have snapped another man in two with a stern look when Extraction came out.
Chris Pratt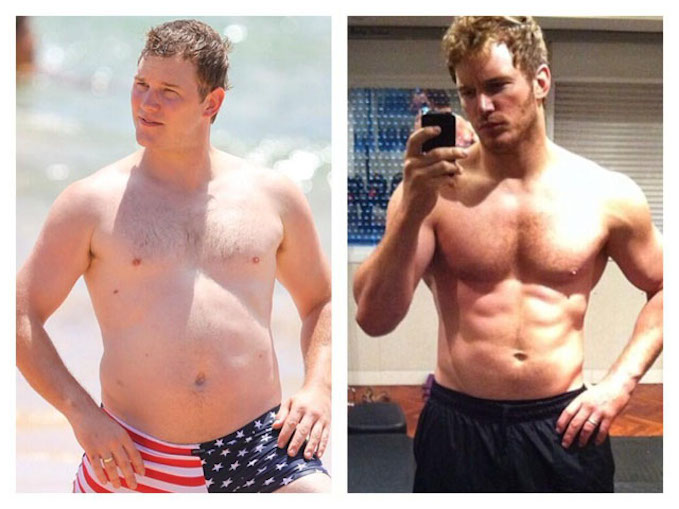 Remember when Chris Pratt starred as Andy on Parks and Recreation? He was pudgy, overweight, and didn't look to be in the best shape. He did evolve on the show after a while, but once the show was over and his movie roles started popping up, Pratt showed a completely different side of himself than anyone had seen before. Star-Lord and other roles displayed just how hard he'd been working and how jacked he'd become following the workouts that were designed to mold and sculpt him into a presentable superhero.
While he's left his chubby body behind, the transformation for Guardians of the Galaxy was the key to what people see now. It sounds as though he spent six months losing roughly sixty pounds, and combined bodybuilding techniques along with cardio and conditioning exercises that allowed him to take on the appearance that he has now. Chris stands out as a testament to the dedication it takes to change one's body and maintain it.
Mark Wahlberg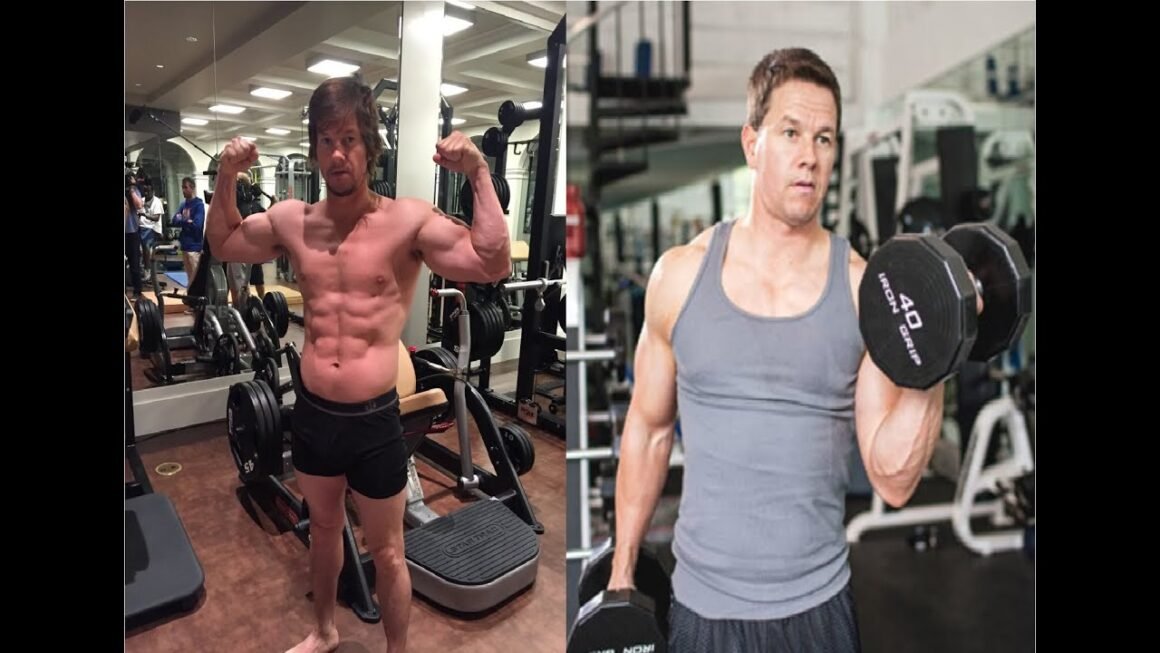 As one of the many stars that transitioned from the 90s, Mark Wahlberg is among those who have transformed themselves in a few ways. As Marky Mark, he was already in great shape and was seen as a role model by many. But as an adult, he's been seen to gain weight and lose it in order to take on one role or another. Some might call Mark's workout regimen a bit nuts, but the extremes he goes to are often for whatever role he's attempting to nail, and he's definitely made it work.
As far as his workouts go, Mark tends to work out at least once or twice a day and sticks to a very strict diet as well as the type of workout that's necessary at the moment. This could be squats, weight training, or cryotherapy, which includes sitting in a cold room, which apparently can help with one's sleep patterns.
WTR? (Why's That Radass?)
The short and simple way that celebrities get jacked for a role, or to stay in shape, is to do the work. They also stick to a regular diet that doesn't often include a lot of junk food, which is vital since like it or not, your body reacts to the stuff you put into it. But if there's any further doubt, keep in mind that if you want to be healthy, it pays to engage in healthy practices. After all, one doesn't get ripped like these celebs by just lying around and sucking down cheeseburgers.