Kids are capable of surprising us, thank goodness for that.
"I was a brother and that's what brothers do."
That's a quote to live by without a doubt since one could only hope that every brother would be like young Bridger Walker, who is well-known for protecting his younger sister Nicole when she was attacked by a German Shepherd only a year ago. The reason for the attack is simple enough, as the dog apparently came running after Nicole not long after someone called it the 'mean one'. Why dogs attack can sometimes be narrowed down to very obvious reasons, but there's not much reason to this story, at least none that's been told beyond the simple tale that has already been told. What is impressive is the reaction to this story, as many individuals have come forward to state how proud they are of this young boy and the bravery that he exhibited when taking care of his younger sister. A lot of us would love to say that our children would do the same, but the stark truth is that even as kids, a lot of us might have cut and run from the sight of a rampaging dog. Hell, dogs are scary when they attack, since we know they can do us a great deal of damage if they so desired.
But a German Shepherd? Hells yes, these dogs are medium-sized to large, and they have a vicious bite and enough weight behind them to do a heap of damage if they want. There's a good reason why these dogs are used as guard dogs, drug dogs, and for many other reasons because they can be rather vicious and intimidating. But it's important to know that any dog if trained well and given kindness and love, can be a very docile part of the family. Why this dog decided to show its more aggressive side is hard to figure out, but thankfully Bridger was able to think quickly, whether it was pure instinct or not, and acted like a good big brother when he not only stepped in front of his sister but guided her to a safer part of the yard as well. It's been stated that the owner of the dog saw to Bridger's immediate care after securing the dog, which is also thankful since this person took a great deal of responsibility for this unfortunate incident. Sadly, the dog was euthanized as there was apparently no sound reason why the animal would attack, and no matter what people might think, this was about the only way to make this right.
In the meantime, Bridger has gained notice from several very influential individuals that have helped him to get through the uncertainty that was bound to lie ahead after his brutal scarring. Not only have a few noted celebrities taken note of his story, but a couple of very skilled individuals who helped minimize his scars took note, and Bridger has become quite the sensation over the past year as his tale has gone far and wide. Is he a celebrity? For the purpose of this story, sure, but otherwise he's a brave kid that gives us all a little more hope in the generations that are yet to come since it's fair to think that this type of act is something that can help people to rally around an idea and even a set of behaviors that might be seen as favorable in the years to come. That sounds a little corny, doesn't it? But there are kids out there like Bridger who would put themselves in harm's way for the people they care about, and that makes the world a little brighter when it comes time to think of who we're leaving it to.
One can only hope that Nicole will be able to depend on her brother in the future.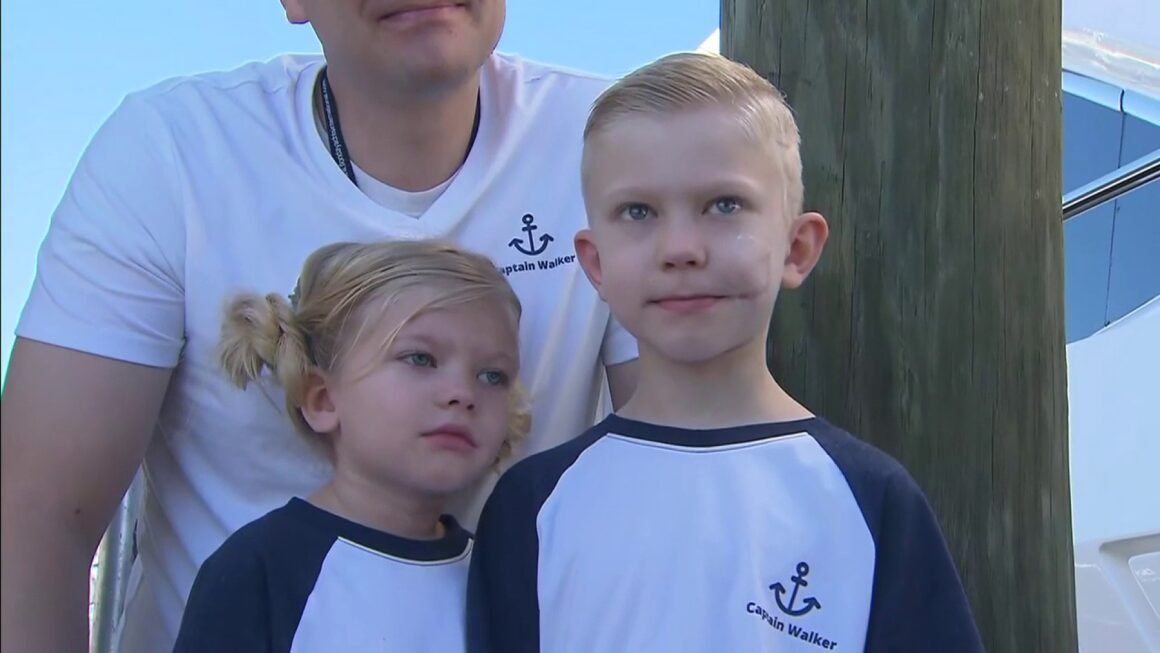 Who out there can say that their big brother would have done this for them at this age? There's no judgment on anyone to be fair since any big dog that comes running at us would scare a lot of adults, let alone children. But it's a big hope that Nicole will grow to learn that her brother is there for her and has her back in every way that matters. A lot of us fight like crazy with our siblings for several reasons, especially given that siblings know how to annoy each other in ways that no one else can possibly hope to gain access to. But at the end of the day, every parent hopes that siblings will have each other's best interest at heart since whether they're bound by blood or name, siblings need to stand together when they can. it might sound a bit melodramatic, but a sibling should be the first best friend of any child, even if this doesn't always occur.
Animals don't always need a reason to attack, at least, not any reason we understand.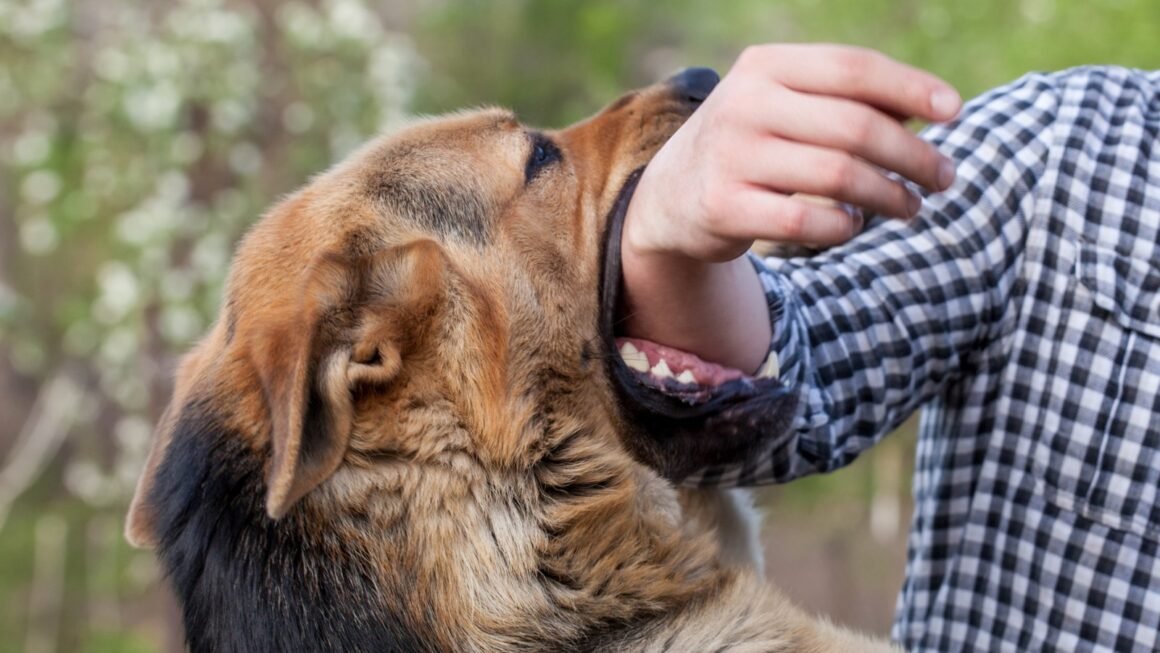 Animals do have a very different mindset from human beings, and many would say that this is quite obvious. But the gist of it is that an animal might attack for any given reason, even reasons that we don't know about. It's easy to reason why an animal would attack when they've been teased, tortured, frightened, and otherwise bothered to the point that they might snap. But if this was the case with the dog that bit Bridger, it's not being stated since all that's really known is that the dog attacked, and Bridger reacted. It's a good thing that he did, but it's saddening that this animal had to be euthanized not long after. As I already mentioned, there was no other choice in this matter.
Nicole has her very own superhero.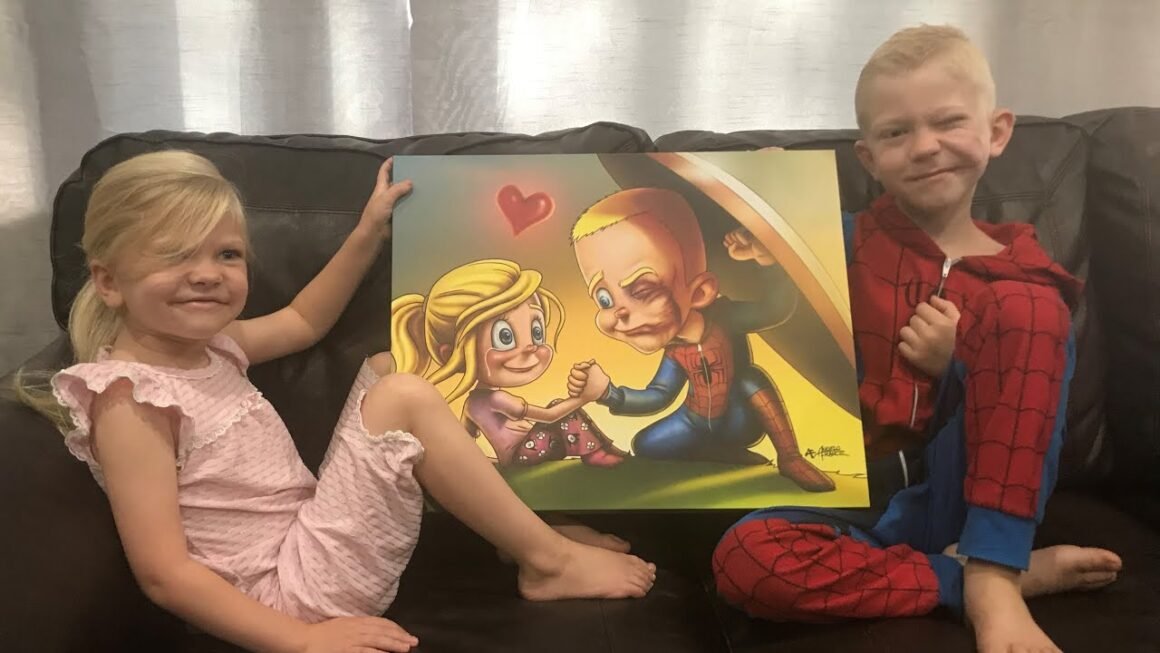 Quite a few kids look up to their older siblings, and from the many pictures that have been spread across the internet, it's fair to say that Nicole and Bridger share a very close bond since she was born. The fact that her brother tossed her aside so that he could protect her is the kind of bond that a lot of people wish they had, and some would claim to have. But the truth is that Nicole has her own hero in Bridger and it's likely that she might remember this for many years to come. It's true, she might grow up and look back on this as a fond memory that she barely remembers thanks to her age, but the hope is that she'll recall this moment in time for many years to come.
You could say the accolades have been coming since word of his injury was announced.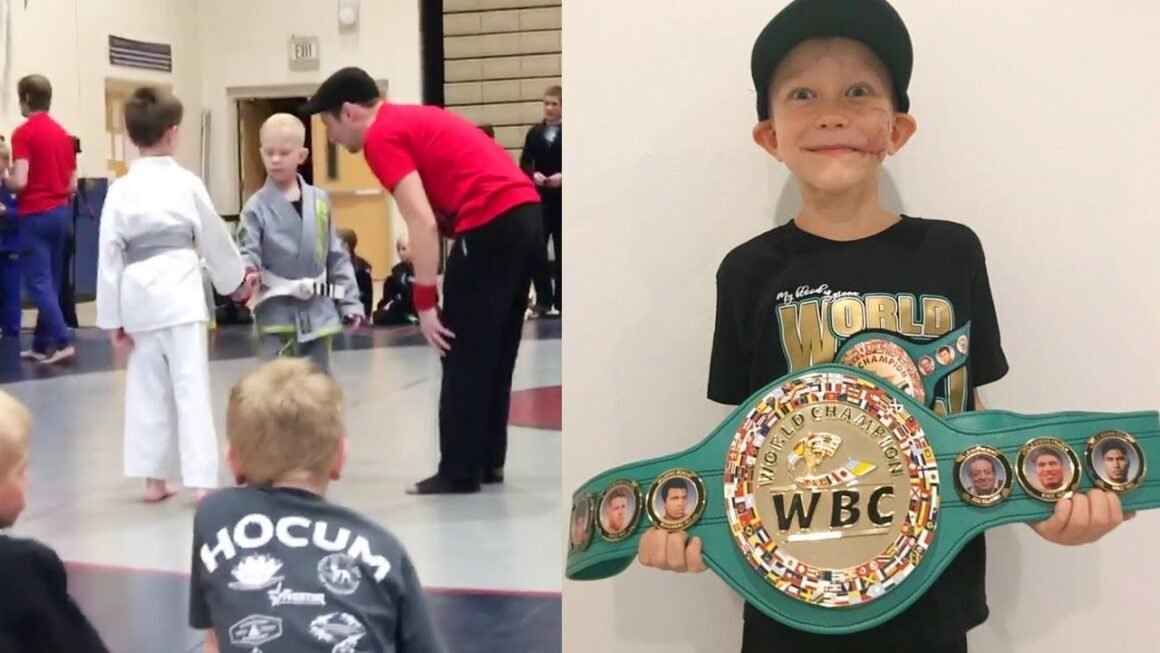 From being given a genuine Captain America shield, Thor's hammer, and a few other things, Bridger was even given his own WBC belt, which is, as kids say, totally awesome. In some ways, it might appear that people are making too much of this since the fact is that kids the world over do amazing things far more often than we realize, but there are times such as this that it feels appropriate to at least recognize the efforts that some kids make to help others. For the cynics out there who want to break things down as much as possible: yes, Bridger did what any good brother should do, he defended his sister from a charging dog that likely would have mauled the hell out of her, and he did so selflessly. But for those who are thinking that it's not a worthwhile accomplishment, it might be better to stick your heads in the sand and wait for the next newsworthy story to complain about. This kid reacted to something that might have given a lot of adults pause, and he did so for the best of reasons. Yeah, the reaction might be a little over the top, but who cares?
Life is made possible by random acts of kindness, after all.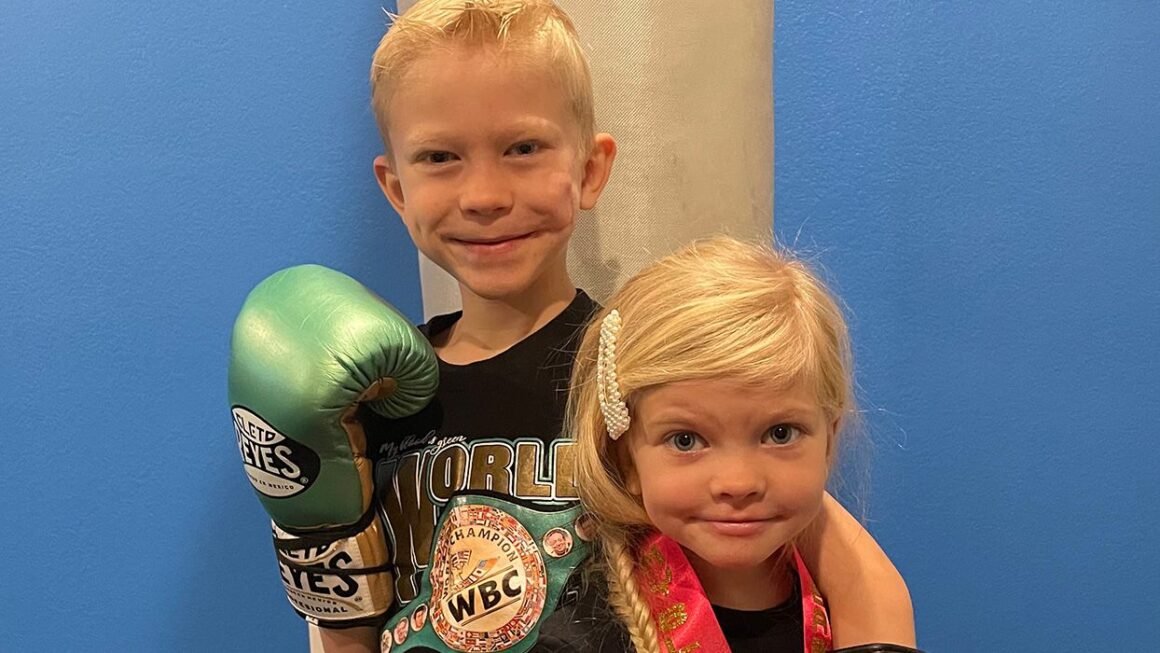 The world isn't going to be changed by one random act of kindness or bravery to be certain, but the inspiration that's taken from such an act can have long-lasting and long-reaching effects that will end up creating a great deal of change in the world. If one believes that then they can start creating the change they want to see, be it through one small act or something grand and wide-reaching. Bridger took the moment that was given to him to sacrifice just a bit of himself to make certain that his sister would remain unharmed, and now it's a matter of what will happen in the years to come, whether he'll continue to be a great protector to his sibling, and whether she'll learn to treat others in the same manner that her brother saw fit to treat her. It's one story out of many in this world that's meant to give inspiration, but at the same time, it's one that a lot of people can't help but be touched by since it's the type of tale that many people believe can change the lives of many.
In the end, one can't help but wish the best for Bridger and his family.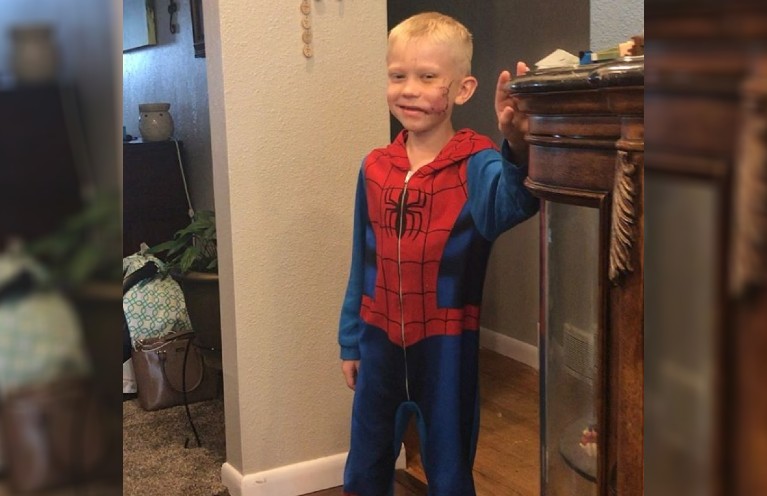 When given the option to erase the scars upon his face and head entirely, it sounds as though Bridger opted to keep at least some sign of the damage that had been inflicted. There's a reason that scars are important, and why perfection of the body isn't always attainable. Scars remind us of the moments in life when we were hit the hardest, as they left a mark that isn't bound to go away anytime soon. But scars also tell the tale of when life hit us and we managed to come back in one way or another to say 'I'm still here'. It's a way to state that life took a heavy swing, and we either prevailed, or we got back up and kept moving. True, Bridger is still a kid, and his scars might fade over time. But the point here is that this kid showed a level of toughness that not everyone possesses, even with years of experience behind them. Our hats are off to you Bridger, you've earned your respect for a while to come.
WTR? (Why's That Radass?)
Kids are often underestimated when it comes to what they can do and how they think. But Bridger reminds us that a lot of kids out there are bound to surprise us from time to time when it comes to how they react to the world around them. Hopefully, this can be proven without any further damage to any child, but the point is that kids are far tougher than we give them credit for, and in Bridger's case, it's easy to see that some of them are willing to go above and beyond for those they care about.