Who has the best cuisine?
There's just so much food out there that you can't possibly judge it all without a panel to fall back on and a veritable host of judges that can be fair and impartial. But can they? Can they really be impartial if they're from one country and have a little bit of pride in that country? Yeah, I suppose they can, but it would still be a tough proposition to pick which country's cuisine is the best since, well, there are a lot of great foods out there, and I'm likely to miss a few countries since books can be written on this subject and it still wouldn't be enough. But the omission of several countries in this article isn't done on purpose…okay, maybe a couple of them are, but trying to top the food from a few countries would be damned near impossible.
A delicacy is a delicacy no matter what country it comes from, what hands make it, or whether it is considered to be the type of taste that others like. Each country has their share of delicacies, no matter what anyone says about personal taste or how each country wants to lift their nose in disdain. Seriously, a lot of people do this on a regular basis and it's more than a little irritating, especially since the cuisine that a lot of people in other countries enjoy has been influenced by various factors for generations. If there are any 'pure' recipes that were left just as they were back in the day, it feels easy to state that some of the stuff we eat would be far different. It might not be tasteless and bland, but it would certainly not be to the liking of many people alive today.
The GOAT when it comes to cuisine is hard to pick since the numerous tastes from around the world are hard to pick from. But there are some that one can't help but think of as being more prominent as they can classify as everything from comfort food to fine cuisine. Some of the countries left off of this list are simply too good to put in the mix since they might actually sway the vote in a big way. But the GOATs that are on the list, they put up a good fight when it comes to cuisine, which could be a good or a bad thing depending on how one looks at it. So let's take a look at a few popular countries that are known for an interesting cuisine, and have taken the title of GOAT a time or two, yeah?
Can you beat a good burger?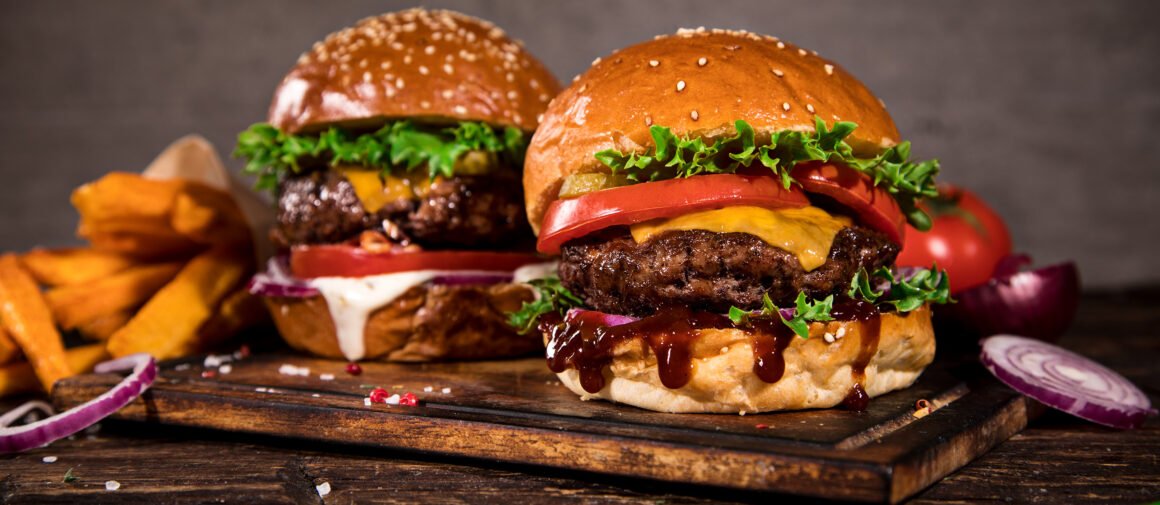 When made right and made to taste, a burger is a very hard meal to beat and like it or not, while its origins might not be a part of the US, it's the good old United States that has modernized and created the most classic version of this common meal that can be added to, modified, and done up in ways that are too numerous to count at the moment. The hamburger is one of those meals that, if you want, can be enjoyed on its own, or can be accompanied by something. And the toppings, good lord the toppings, there's so many of them that people enjoy that a burger can become a meat salad between two buns if one so desires.
But the classic style of bread, meat, bread, is something that people can't help but admit is at the heart of this meal, and makes it one of the reasons why the USA is still one of the GOATs when it comes to the types of food that are commonly offered.
Seriously, some food looks good at least.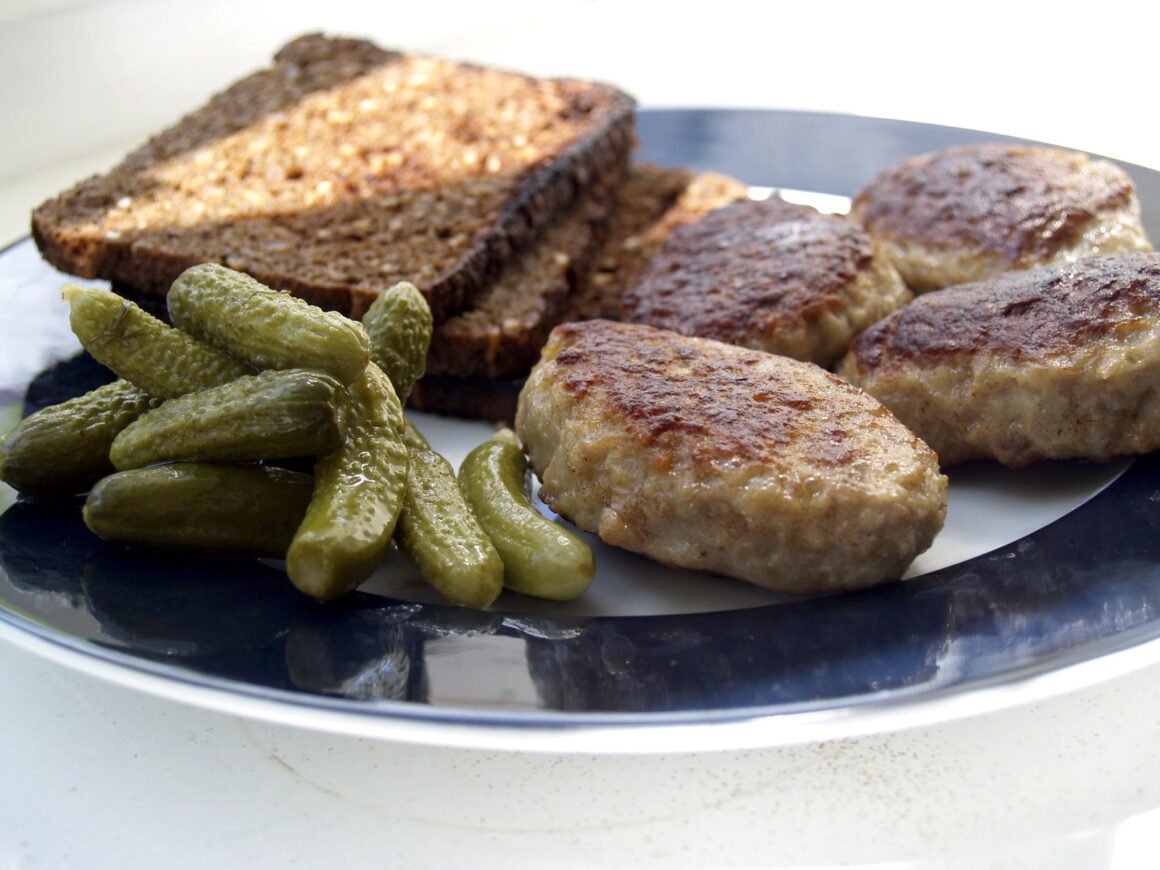 It might suit everyone's taste, but Danish food is actually quite good, even if it feels simple or rustic to the minds of others. There's something about some of their dishes that hearkens back to simpler times, not better times mind you, but definitely simpler, when the world we know wasn't quite as fast-moving or as insane as it is now. I get it, food doesn't really make the world a saner or crazier place, but it's an important part all the same. Food is fuel, and that appears to be the idea in this part of the world, as the execution and style in each meal can be stunning, or it can be just as sloppy as any other country while carrying the label of 'comfort food'.
Being able to pronounce some of the meals that are served in Denmark as part of the traditional fare is impressive enough without ending up with knots in your tongue, but getting past that is the idea that Danish food looks and probably is more than a little hearty. If you want to fill your stomach, this is a good way to go.
Oh Canada…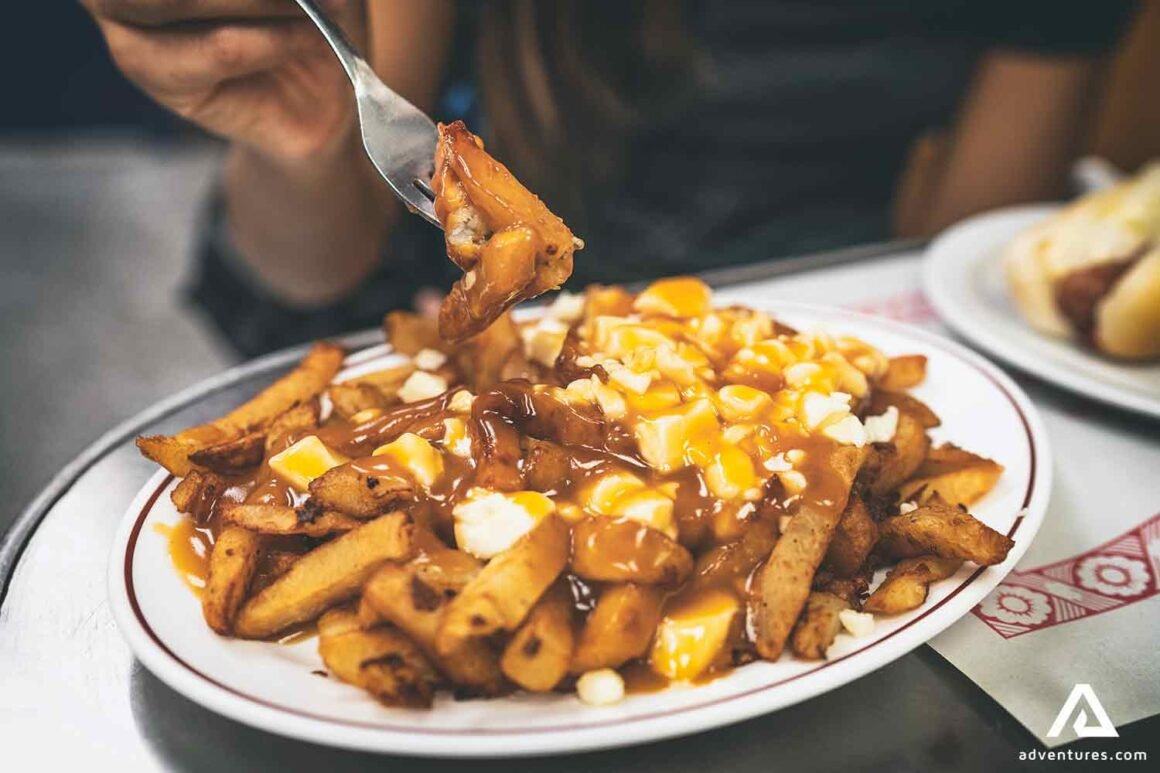 Mmm, fries and gravy, or Poutine as it's called. Some people might not be too keen in Pou-tine that in their mouth (yes, that was a Modern Family reference), but to be fair, trying this dish would be kind of intriguing since it would no doubt be kind of rich and maybe a bit squeaky thanks to the cheese curds. As for the rest of Canadian cuisine, it's not too different from American and like many other countries, it's incorporated a great deal from various other areas in the world as well. But Canada has definitely held onto its GOAT status for a lot of reasons, though some of its dishes still confuse people from other locales, and their affinity for maple syrup is fully appreciated by some and kind of looked at askance by others.
But oh Canada, you have managed to enter the GOAT level since there are several reasons for such an inclusion, and you earned it.
Ireland, we see you and we appreciate you.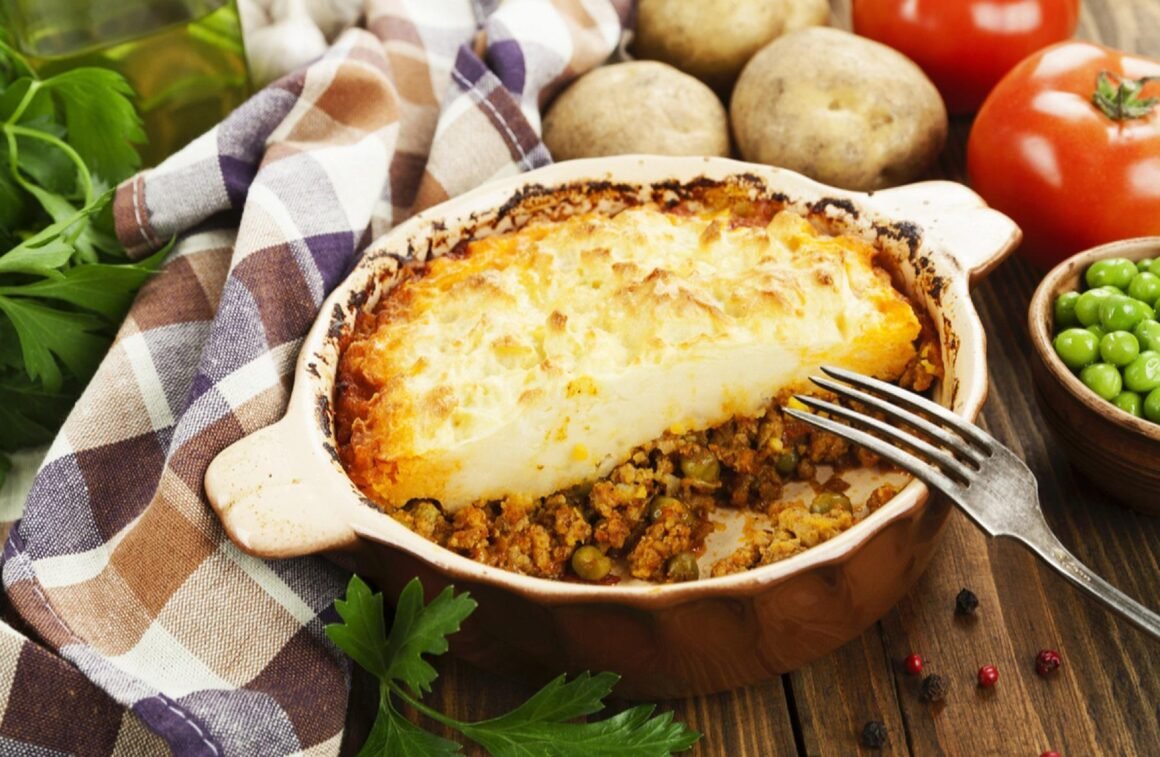 You've got to love a country that boasts of its drinking habit and at the same time learned how to create several killer dishes that are still served to this day in various pubs and even in other restaurants that have been taught how to prepare various dishes. Shepherd's Pie is one of those dishes that Irish pubs absolutely need to know how to make when it comes to being able to actually call themselves an Irish pub. But there are other dishes that Ireland is known for and yet, they all tend to get buried under the stereotype of how much alcohol they can take in a night. The truth about Ireland is that much like many of the older countries is that they've earned their right to be called the GOAT.
And given how much alcohol one might take in when visiting a proper pub, the food that that Irish are famous for is definitely a boon given how filling it is.
Bon appetit.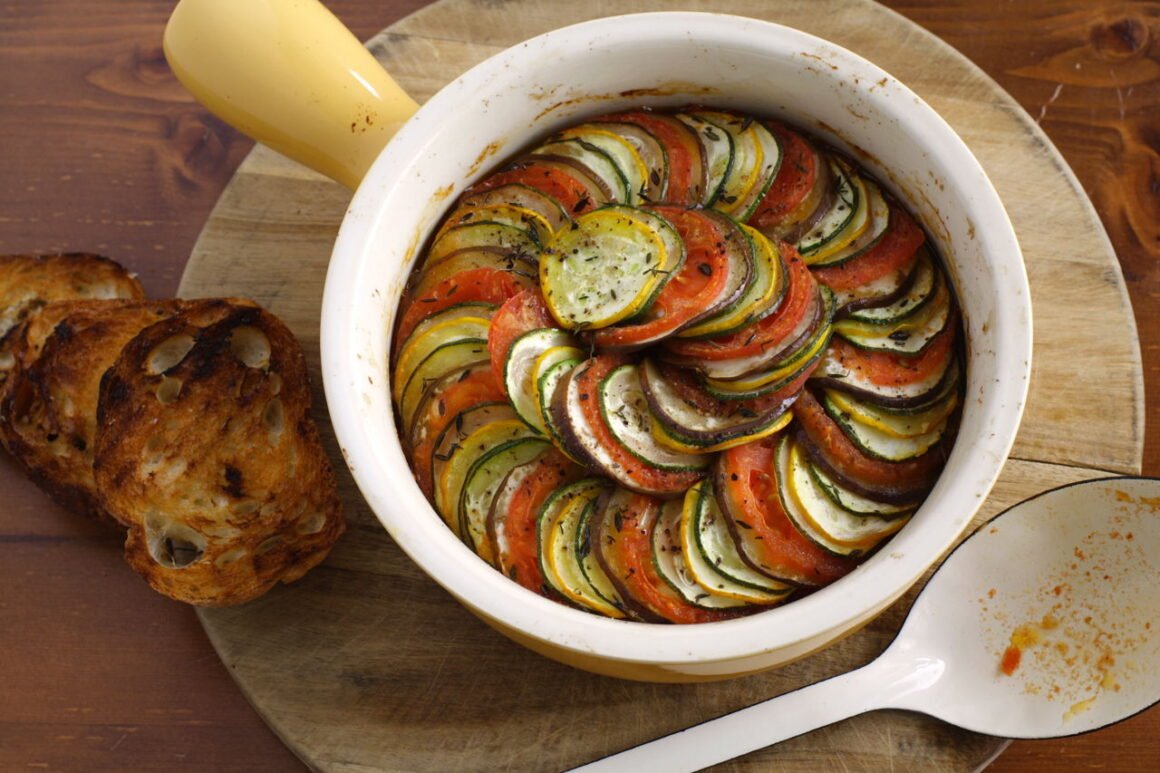 Of the many countries that pride themselves on their cuisine, France is definitely one of those that sticks their collective nose highest in the air when it comes to how they think of their own efforts and how they try not to think too highly of anyone else's. That might sound like a stereotype, and it kind of is to be fair, but at the same time, French cooking is considered one of the gold standards the world over as the time, care, and professionalism that goes into every meal is insanely impressive. They'd achieved GOAT status long before several countries had any idea what good cooking was, apart from comfort food.
Hey, it's not hard to figure out that French chefs are typically some of the best in the world.
I didn't think corn on the cob could look any better, but damn.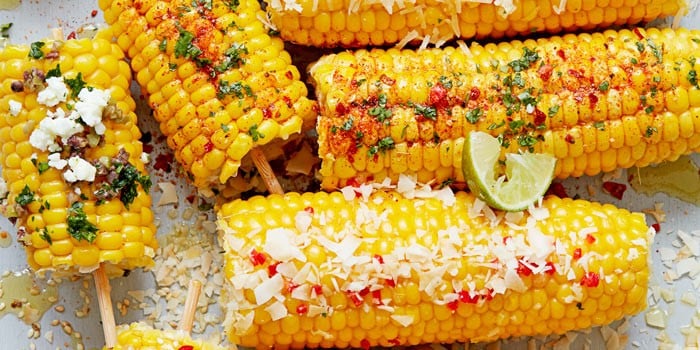 Like several countries, Mexico has a cuisine that is more akin to comfort food quite often from the presentation to the taste, and yet it can be elevated so easily by the right chefs. Street snacks in Mexico are much like they are in a lot of countries, they're satisfying and they're great to fill the stomach. But their overall cuisine is great enough that one can't help but think that at every level it's great, which is why it's on the GOAT list and capable of being enjoyed by just about anyone. When it comes to spice though, there are a lot of people that can't handle this kind of food, but plenty that would agree that it's nothing short of awesome.
Do you like it spicy?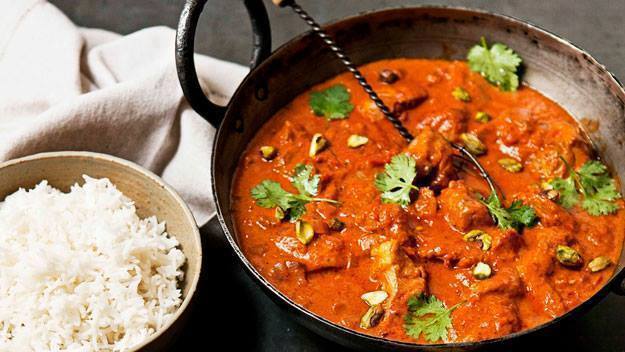 Speaking of spice, Indian cuisine is known for spice quite often, and for some folks, the spicier it gets, the better. While the country is capable of producing several other dishes besides curry, spice is kind of the way of life, and that's enough to grant it the GOAT status.
Guten tag Deutschland.
Germany can't be left out in the dark when it comes to cuisine. Some of their dishes feel a little off kilter, since Oktoberfest manages to produce a few very interesting dishes, to say the least, but all the same, the Germans know how to cook, and bake, and brew. Yes, you've got to factor alcohol into this list as well since like it or not, it's a consumable, and it's something that tends to fill people up.
Dumplings are a classic, plain and simple.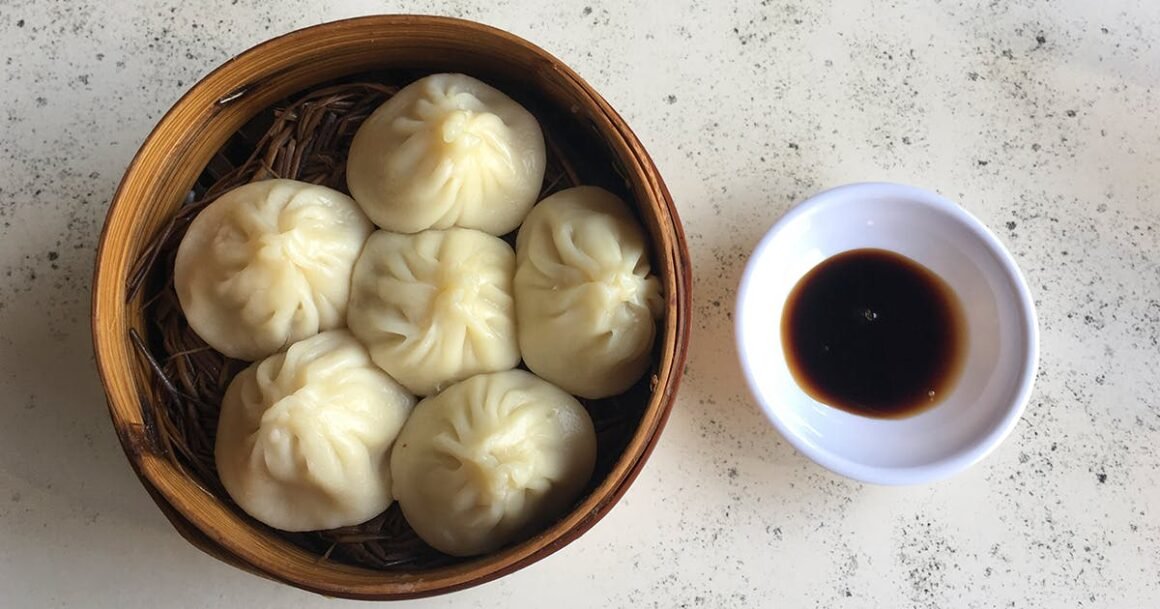 The Chinese are prideful about a lot, and in some cases they're right to be so. Their cuisine is one of those since no matter how many countries have bastardized their delicacies, the fact is that they're doing what they can to reproduce something that, in its original form, is nothing short of great. China has earned the right to the GOAT status when it comes to cuisine. Dumplings being what they are, the list of dishes that are there to be enjoyed are great enough in number that at this point I can't even remember them all, but I know my favorites. How about you Radassers?
Seriously, what are your favorite dishes and where do they come from? If there's one thing that can unite people at times, it's good food.
WTR? (Why's That Radass?)
Good food is a great way to unite people since full stomachs tend to calm a person down more often than not. If more people realized this it would be great, wouldn't it? Unfortunately, it's sitting at the same table that's the tricky part.