From coast to coast, America knows how to do comfort food.
Sometimes you just need something greasy, fried, or simple and to the point to make you feel like the day was worth it. Then again, sometimes you might feel the need for something that gives you that warm feeling of home, where the world won't judge you for indulging in the rich and decadent flavors of your favorite foods. To be clear, a lot of the dishes on this list didn't originate in America, but ever since they were brought to the USA, people have embraced them in a big way. Calling them American isn't taboo or controversial, especially since we'll be the first to say a big 'thank you' for the contribution.
Here are 10 of the greatest American comfort foods we could think of.
10. Fried Green Tomatoes
Southern cooking practically shouts 'comfort food' since a lot of the fare from the southern states either looks unhealthy or IS kind of suspect in terms of health. But you know what? We love it since fried green tomatoes have been a treat for decades. The funny thing about this dish is that while it's associated with the South, they were brought to America by Jewish immigrants and took a while to become known as a part of Southern cuisine.
9. Chimichangas
When asking ten people it's likely that a lot of food that's considered Mexican cuisine is going to be claimed as genuine. The thing about chimichangas is that while the origin of the dish could be Mexican, this idea does come from Tuscon, Arizona. That's the story at least, and easy to just shrug your shoulders and state that yes, this is accurate. But the story is that a burrito was accidentally dropped into a deep fryer, and that's how we were given one of the best creations of all time.
8. Tacos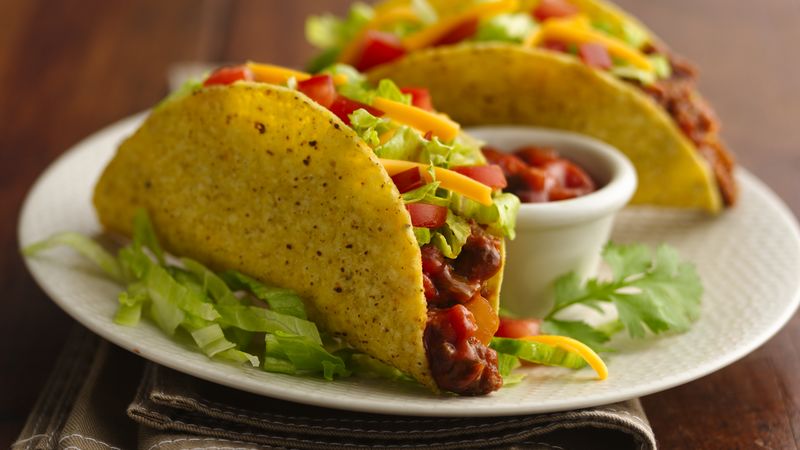 Tacos are without any doubt from Mexico since, depending on one's definition of a taco, the ancients were using corn tortillas the same way we use them today. The classics don't always need a lot of renovation since they're easy to make and easier to enjoy, and there's no sense in mucking about with such a simple formula. The only thing that's really changed about tacos over the years is what kind of ingredients one uses. Some folks prefer savory, which is classic and easy to consume, others like a bit of heat or sweetness in their taco. Hey, it's a versatile meal, do it the way you want.
7. Chili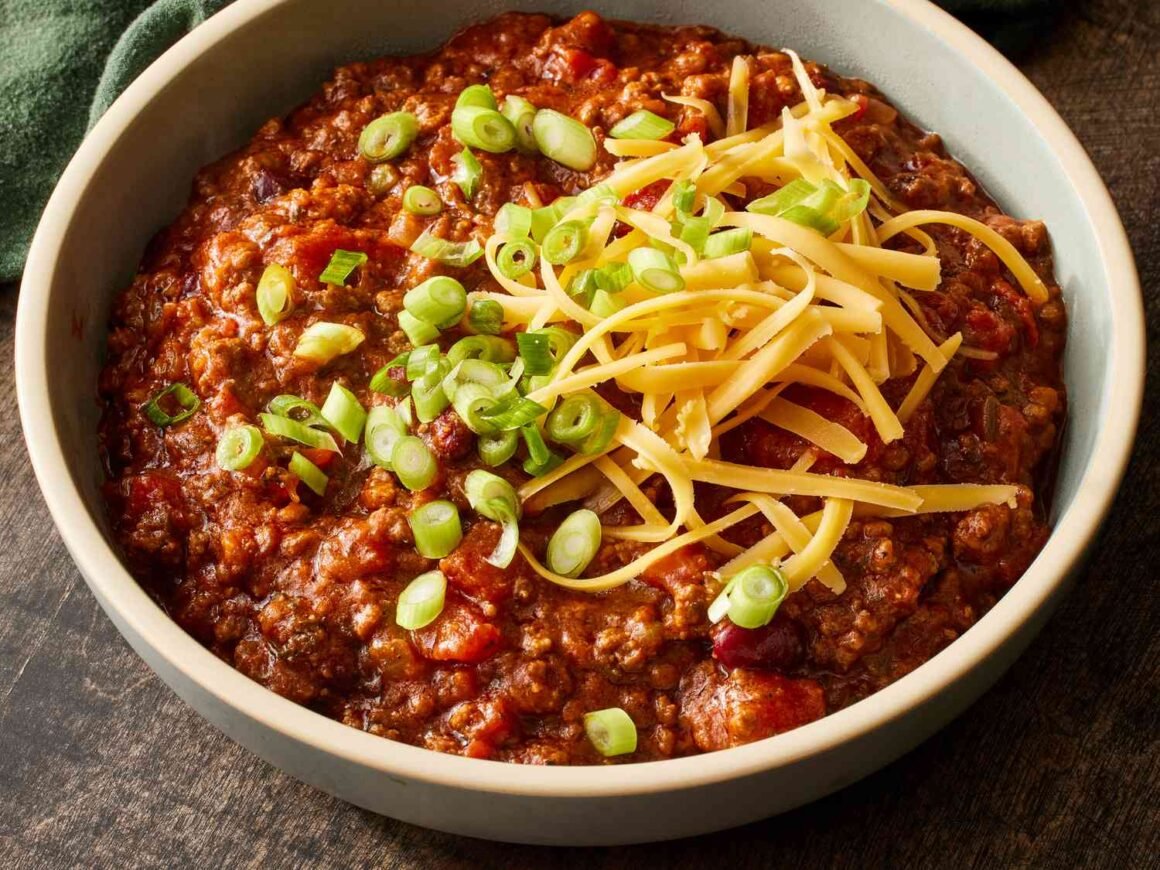 Chili is another delicacy that Mexico gets to claim, but it's also considered to be a Texan treat. Since its inception, chili has taken on a lot of new appearances and incorporated a lot of different ingredients. The thing about chili is that it's also versatile and can be healthy or artery-clogging since as a comfort food, it's all about what makes the consumer comfortable. On a cold day, with a hunk of cornbread, or whenever one feels like it, chili is one of those meals that's bound to fill you up and bring at least some form of contentment.
6. Cheeseburgers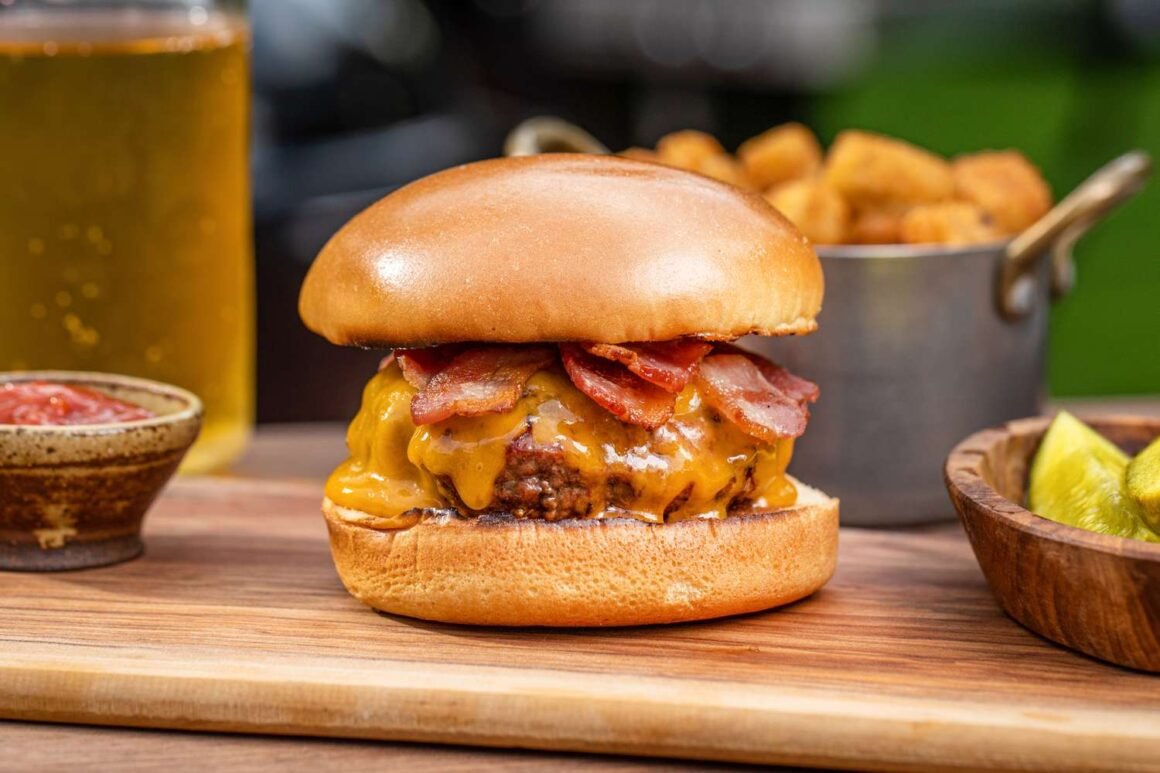 Out of all the comfort foods, this is one of the few that a lot of people can agree is among the most satisfying. Much like many other foods on this list, there's a lot that can be done to make a great cheeseburger. One can add bacon, different types of cheese, vegetables, various sauces, and other ingredients to make it a more personal favorite. But the classic cheeseburger, a meat patty, two slices of bread, and a slice of cheese, is tough to beat.
5. Pie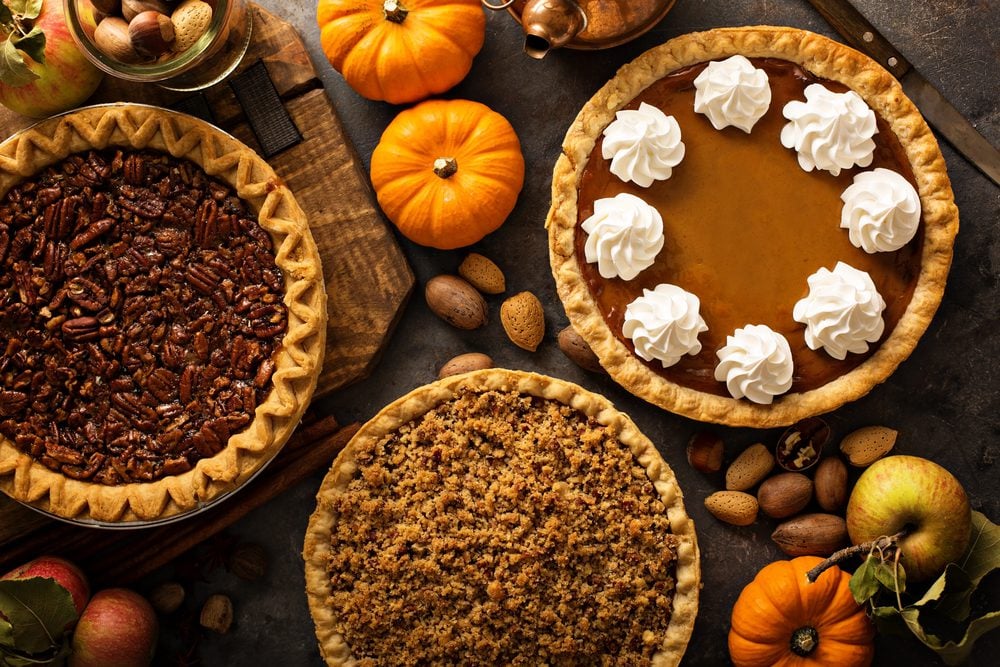 It's not hard to see how comfort foods are versatile in a lot of ways since like anything else, pies can be made of just about anything. In ancient times, there were a lot of pies that were made with meat and various sauces. Fruit pies are still quite old, but as a comfort food, a pie can be made with almost anything. Trying to figure out why some foods were given the okay when it came to making a pie is hard to figure, but we're glad it happened.
4. Pizza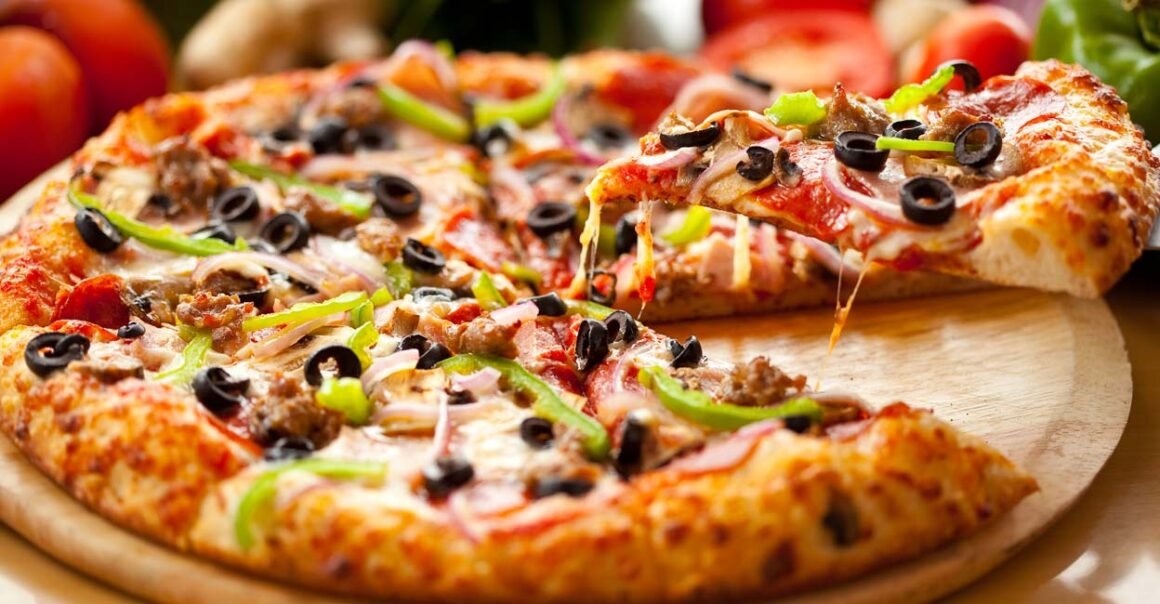 Our hats are off to Italy for a few reasons, not the least of which are pasta and pizza. The latter is one of the favorite dishes of many people throughout the USA since it's not hard to make, it's found just about everywhere, and there are more variations than a lot of people can imagine. But, and this is just a personal note: pineapple DOES NOT belong on a pizza. I know, I know, a lot of people will disagree, but I will stick to my guns on that matter out of sheer principle. The thing is, everyone has their own opinion of what belongs on a pizza. Meh, everyone has different tastes.
3. Soup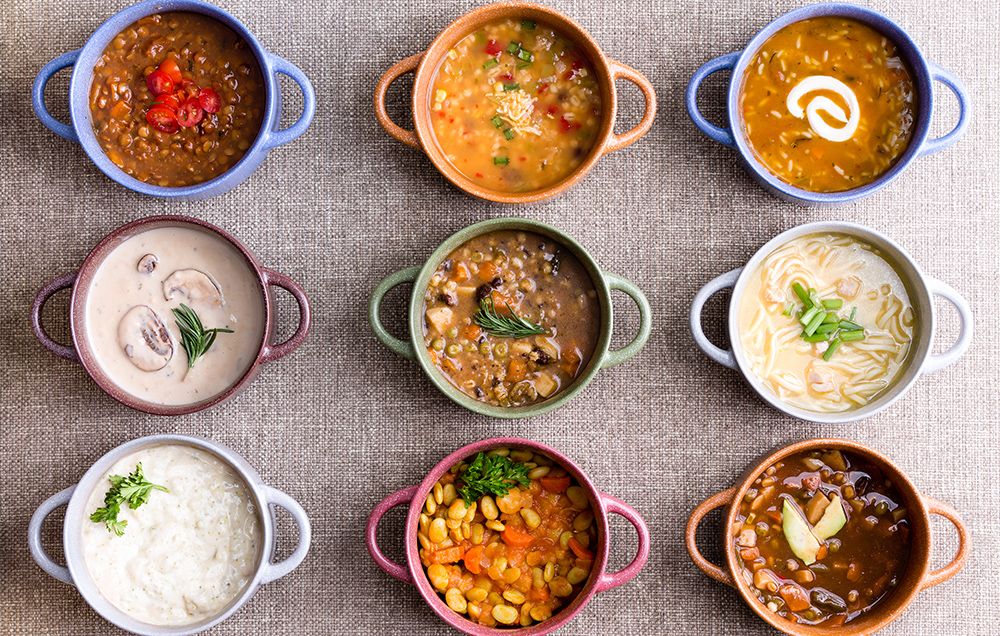 Soups are as simple or as difficult to make as one makes them. There are countless ingredients that can be used in the many different types of soup. One thing though, a lot of people are as sensitive about their soups as they are about other meals they might make. A good soup is enough to warm your belly and leave you ready to face the rest of the day or face the next day. In any case, soups are often used to keep a person full and to warm them in ways that some food can't accomplish.
2. Hot Dogs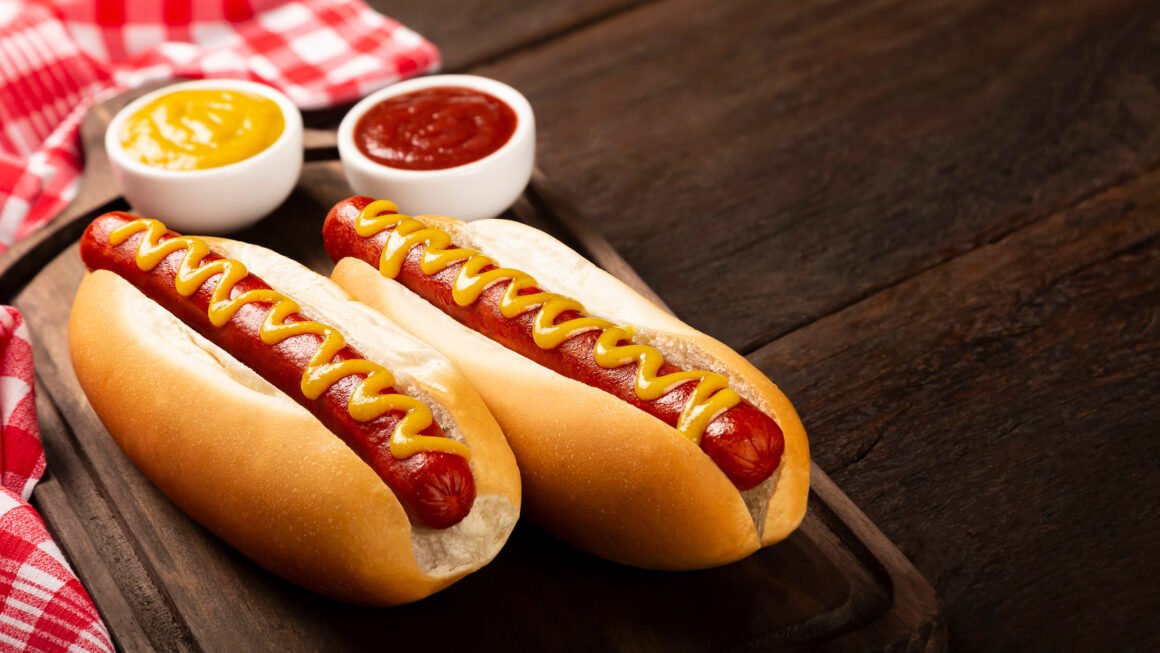 Most dishes that we enjoy today as American comfort food came from somewhere else, which is normal. But a hot dog is, today, considered American in a lot of ways since nearly every state has its own way of preparing this dish, since some people fill the entire bun and others just slap the dog in the bun and add a couple of condiments before chowing down. From the simplest to the most complicated, hot dogs are an easy food to enjoy.
1. Sandwiches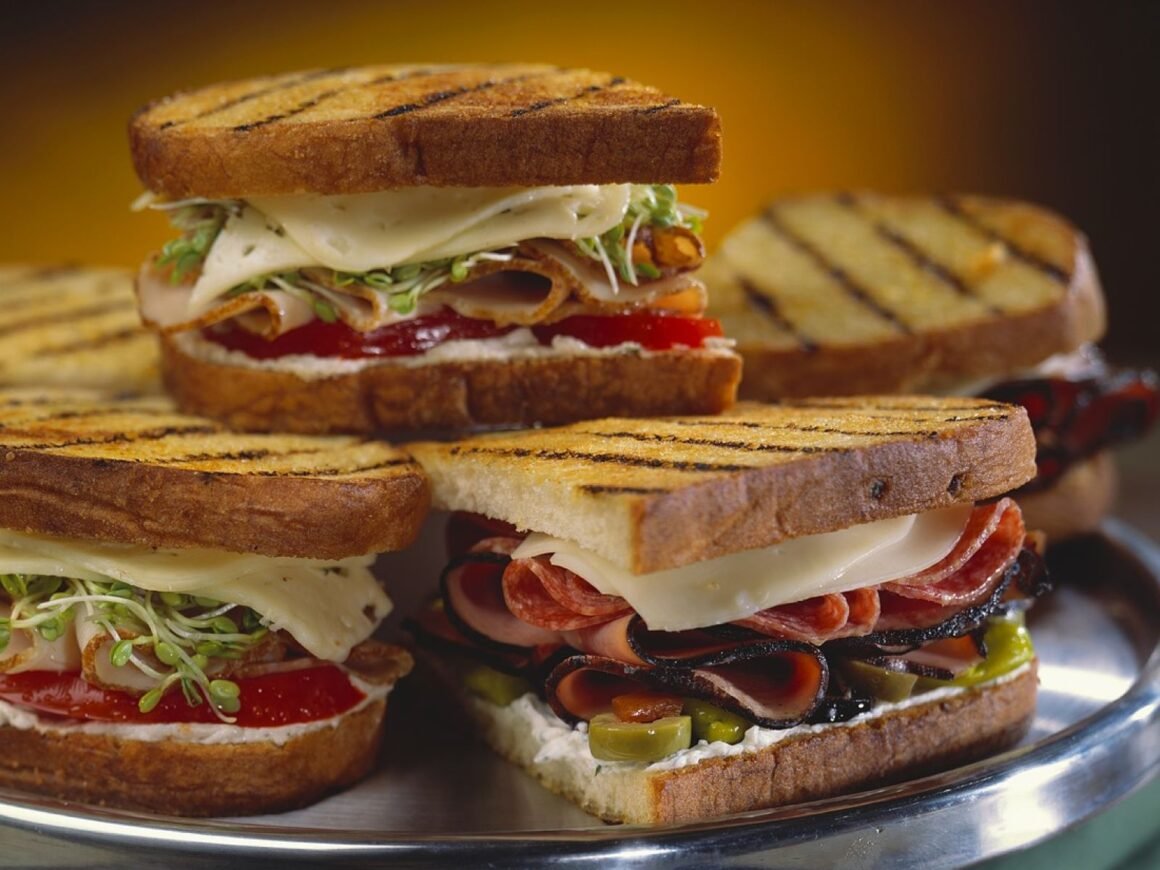 Kind of like a burger, a sandwich is among the easiest of foods to make, and it only gets complicated when people make it that way. Slap something between two slices of bread and voila, you're ready to eat. Sure, some folks like to pep it up with sauces and other ingredients. But you know what? To each their own.
WTR? (Why's That Radass?)
The whole point of comfort food is to leave the person eating feeling good, content, and if possible, happy. It's not about calories, it's not about whether or not it's healthy, it's about giving someone something that tastes good, and can leave them wanting more, or feeling satisfied in more than one way.