Would You Like Some Spotted Dick?
Some of you love going international because of the foreign cultures, meeting new people and their traditions, foreign languages, or breathtaking sightseeing spots. Another Rad corner from which we can observe a foreign country is through food.  
Local food can tell us a lot about the local history and can make us enjoy it even more. Well, when it comes to British food and food names, we have no other explanation than they have been trolling us (and themselves) for centuries.
First of all, we know people can get easily triggered even over a country name. Some might even find the term "British food" offensive because, why not UK food? England, the UK, and Britain are different. The same mind fuck we got after seeing into these foods. And, to be honest, the UK bros cannot really brag about their food. The Queen might be a 100-year-old swagger, but the food is not. And the food names are historical and hilarious. "You want some spotted dick" isn't an insult. It's a UK dish. Let's check out some weirdest British foods.
Pork Faggots
We know you almost choked on your spit after reading this. We see you. And yes, there might or might not be tears of laughter in our eyes. Poor Brits didn't even understand the scope of their trolling back in 1851, the original year when the faggots were invented. The dish, of course.
Faggots are meatballs made of minced organs like pig's heart, liver, or fatty bacon. This mixture contains herbs and spices, and often bread crumbs, too. When in the UK, you can buy it in the supermarkets in the frozen food section, or have it ready-made in rustic restaurants. Faggots and peas are the most common combo. They probably don't taste even half bad and wrong as their name sounds.
Black Pudding
We learned one thing about the UK – whatever is called pudding, IT F#%KING IS NOT. So yeah, this name practically means nothing because we are talking about a blood sausage, boys and girls. To be more precise, this delicacy comes from Great Britain and Ireland because why not confuse you even more? The sausage is made from pork or beef blood, fat, and cereal such as oats or barley. It can be eaten either cold or warm, and it usually is a part of the traditional English breakfast. It might sound strange and repulsive, but it tastes pretty good.
Toad in the Hole
No, there aren't any frogs involved, relax people. This is just another really weird British food name that we aren't even trying to comprehend. It reportedly originated in the 20th century, but the 'how' and 'where' remained unclear to us. The only thing we know is that the actual dish has nothing to do with the name. The dish consists of sausages or other leftover meat in Yorkshire Pudding batter (yes, another "pudding" that actually isn't even close to a pudding). It doesn't sound or look appetizing but is described as decent, microwaveable, comfort food. We'd take it on a hangover day, any time.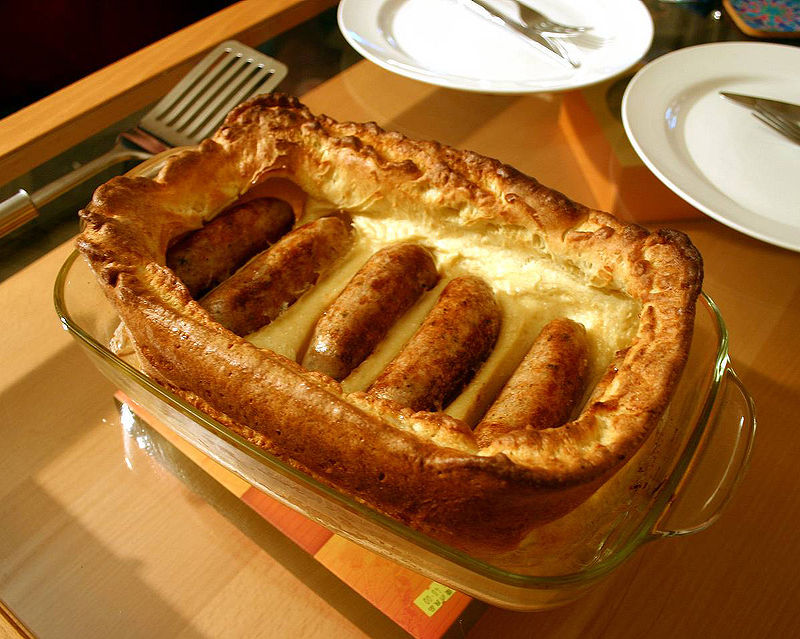 Spotted Dick
We gave you a spotted dick in the title and we did not disappoint. This legendary food name is making people giggle around the world, but it doesn't look like a schlong, no. As a matter of fact, this is a dessert. We can hear someone in the background saying "of course, it's a dessert!" Heh heh heh. It does sound like an STD, too, but let's disregard it for a second.
Again, this is a pudding (and yes, "dick" was another way to say "pudding" back in the day) that, no, is NOT a pudding. As we already mentioned it's a dessert, and in this case, we refer to a sponge cake with usually raisins or currants as pudding. So, the raisins make the dick spotted! Heh. On its own, this dessert can be pretty dry and filling but is delicious when paired with custard.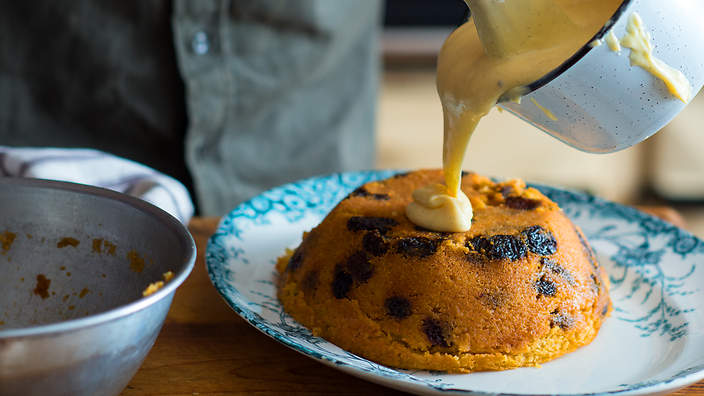 Stargazy Pie
If this isn't what nightmares are made of, we don't know what is. When we take a look at this presentation, we only think of one question for the people responsible for the esthetics – what were you smoking? Respectfully, of course.
Stargazy pie doesn't have such a weird name. The modern iteration of the dish tastes half-decent, however. The pie is made with sardines, eggs, and potatoes, all covered with the crust of pastry. The fish heads sticking out as decoration is what we have the biggest problem with. Why, people?
Scotch Woodcock
Last but certainly not least, another dish with an unfortunate (or shall we say very fortunate?) name is Scotch Woodcock. And as you might have already assumed, no – it has neither scotch nor wood cock in it. It's just British people digging their own graves with these jokes. This is creamed scrambled eggs on toast with anchovy paste. Doesn't sound horrible given the fact it dates back to Victorian times. Savage Victorians ate this at the end of a large meal, but nowadays, if anyone wants a woodcock, they would probably have it for breakfast, right?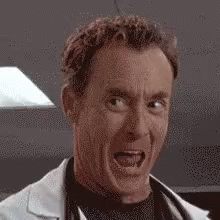 Pigs in Blankets
Are these cousins of Toad in the Hole? Let's just state the obvious – British were NOT vegan because this whole menu of theirs is making a solid vegan lose their s%#t. These little pigs are tucked in nicely, as we can see. The name is quite creative because here we are talking about sausages wrapped in bacon. This one does look quite appetizing, even though it screams "high cholesterol" and "heart attack" but we are Radasses and we don't care.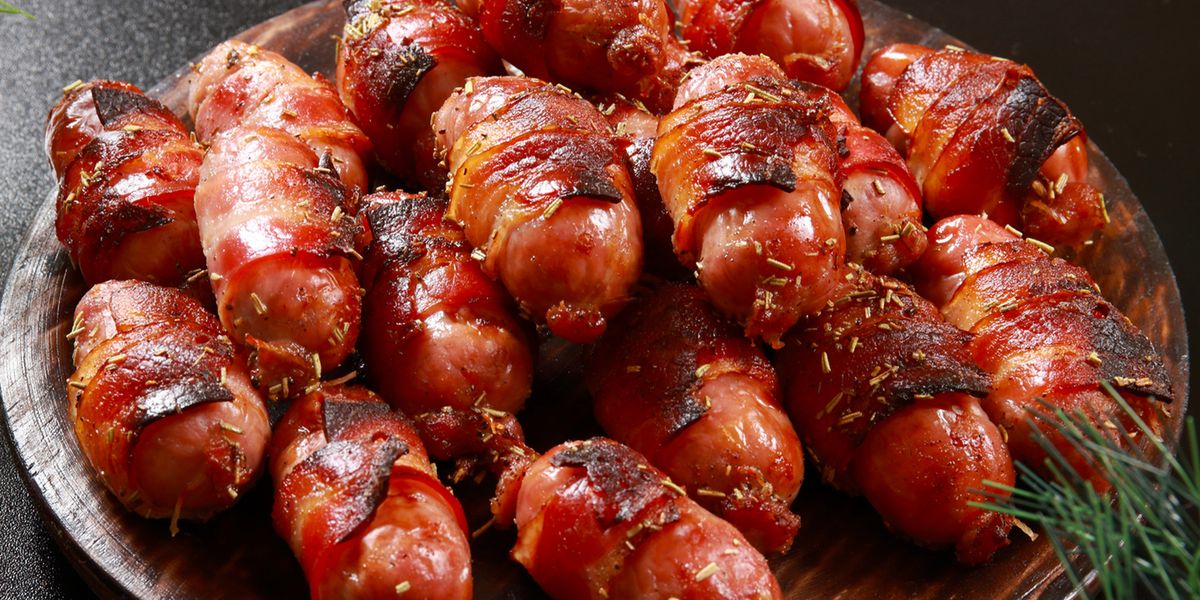 WTR? (Why's That Radass?)
Let's be honest, the most popular food in the UK is Indian food. And thank Lord for that colonization period because Indians saved their palates with some amazing flavors. But we've got to give them one thing – these food names and how the certain meals look are trolling at their finest. Who doesn't enjoy a good dish which name makes you giggle like crazy?