It's one of the most versatile drinks in the world.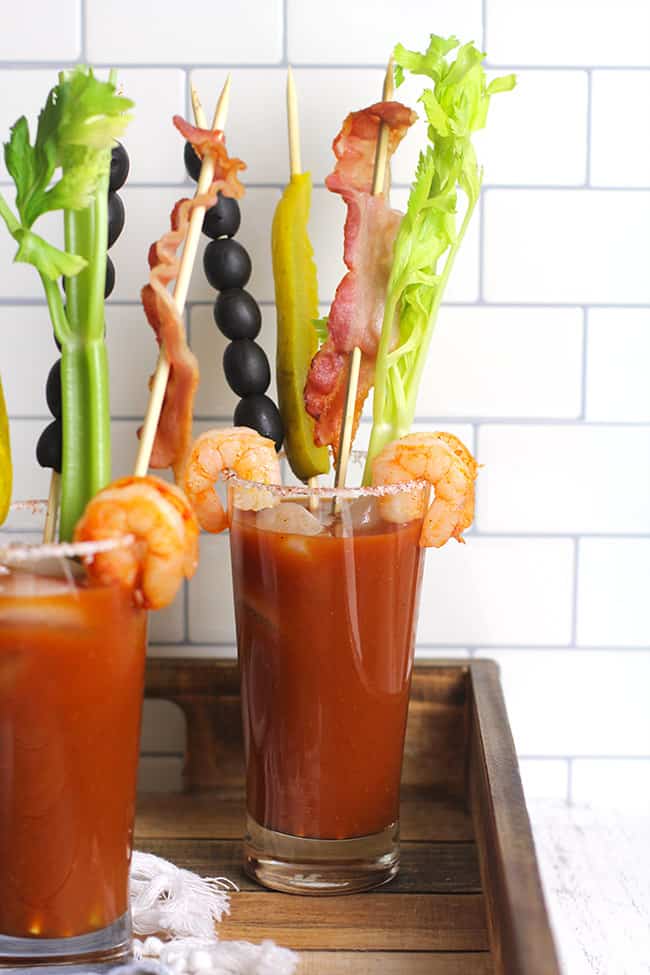 A stiff drink, a good drink, a strange drink, everything that can come from behind a bar has a history that people want to know about. The popular Sunday, morning-after-a-hard-partying-night drink known as the Bloody Mary has a definite history, but has also been heavily diluted among various cultures since its inception. The popular legend is that French bartender Fernand Petoit created this drink back in the 1920s in The New York Bar, which eventually became known as Harry's New York Bar. A spur-of-the-moment creation, the Bloody Mary started with what is now seen as the typical foundation of the drink, which is a blending of vodka and tomato juice.
It's easy to guess that this would take off and that many other people would begin to claim credit for this creation, especially since it was so easy to modify and claim as an original idea. However it happened, the fact is that the Bloody Mary came to be back in the days when alcohol was, for a time, considered to be something to take in moderation according to societal norms. But as a hangover drink, as a drink that is tasty depending on how it's made, and a drink that is essentially a giant salad drink thanks to the many different ingredients people put in it, the Bloody Mary is a libation that a lot of people can agree is incredibly versatile.
Five different ways to make the Bloody Mary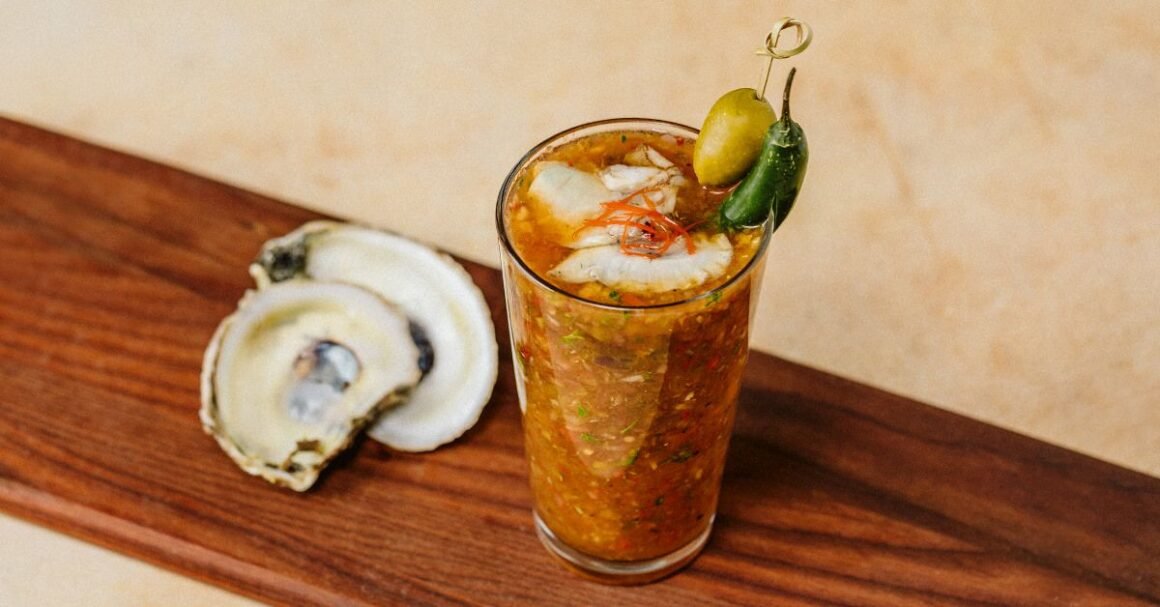 There are a lot more than five ways to make a Bloody Mary, but these are some of the most popular. To be fair, this drink varies so much between one person and the next that it's bound to be different in just about every bar one visits. So long as the taste is there, it's something that a lot of people tend to enjoy.
Classic: Vodka, tomato juice, Worcestershire sauce, Tabasco sauce, salt and pepper, garnishes. Some folks tend to use a different hot sauce, some like salt around the rim, or a blend of salt and pepper. The traditional garnishes are celery, green olives, and possibly a pearl onion or two on a skewer. But this is the classic style, which means it varies from bar to bar.
Caesar: Vodka, Clamato juice, Worcestershire sauce, Tabasco sauce, horseradish (optional), celery stalk, cucumber spear, and lime wedge. This drink usually uses celery salt around the rim, much like the classic, though it's always optional. The taste is different thanks to the Clamato juice.
Bloody Roman: Beer, red Freson chile, heirloom tomatoes, shallots, pickled peppers, fish sauce, red wine vinegar, salt and pepper, parsley, green olives, serrano chiles, oysters. Remember what I said about the kitchen sink? There's no fooling around with this drink since it's almost a meal unto itself, and a spicy one to boot. Its connection to the Bloody Mary line of drinks is kind of scant, but it's still something that you need to try at least once in your life.
Vladimiry: Vodka, carrot juice, lemon juice, shallots, horseradish, black pepper, caraway seeds, celery salt, dill sprigs, pickle spear. A distant cousin to the classic drink, this one is definitely a little bit spicy and might burn your lips a bit, but it's worth it to say you've experienced this sensation. Not only that, but it's a clean and somewhat sophisticated cocktail.
Bloody Maria: Tequila, tomato juice, lemon juice, horseradish, Worcestershire sauce, Tabasco sauce, celery salt, black pepper, lime wedge, lemon wedge, cucumber spear, sweet pepper slices, jalapeno pepper slices, queso fresco. It sounds like a full glass, doesn't it? Swapping tequila for vodka is a big switch, but it creates an added kick along with the peppers that leave an impression.
A lot of bars think that they have one of the greatest recipes ever and it's hard to argue with some of them. What's easy to determine is who knows how to make the variation of the drink and who doesn't, since a good Bloody Mary, or something like it, will leave you wanting another one, or will leave you satisfied. Too much of one ingredient or another can tip the balance of these drinks since no one wants something that's too salty, too overwhelmingly spicy, or too…something.
Why does the drink vary so much?
The Bloody Mary isn't the only drink that's varied from conception to the current day. A lot of different drinks have evolved from their simple beginnings, such as the Negroni, the martini, and various other libations that have more than one version available to the general public. In all honesty, if the number of different versions weren't limited to the drinks found in bars and other establishments, and took into account how people make these drinks in their homes, the number would likely be much larger. The reason for this is a preference, but the reason why the Bloody Mary varies so much is that it deals with very simple ingredients.
Tomato juice. That's the one thing that a lot of Bloody Mary drinks have in common. Others have gone far away from the original form and are therefore their own creations. But tomato juice is the overall binding ingredient that is found in the majority of Bloody Mary drinks. Some like this drink spicy, some like it mild, and others like it in a large number of ways. But the thing about this drink is that being likened to a salad isn't an idle joke. Apart from the tomato juice, or whatever similar liquid is used, this drink can remain rooted to the title 'Bloody Mary', simply because of the base ingredient that makes it so distinctive.
It's a 'dealer's choice' type of drink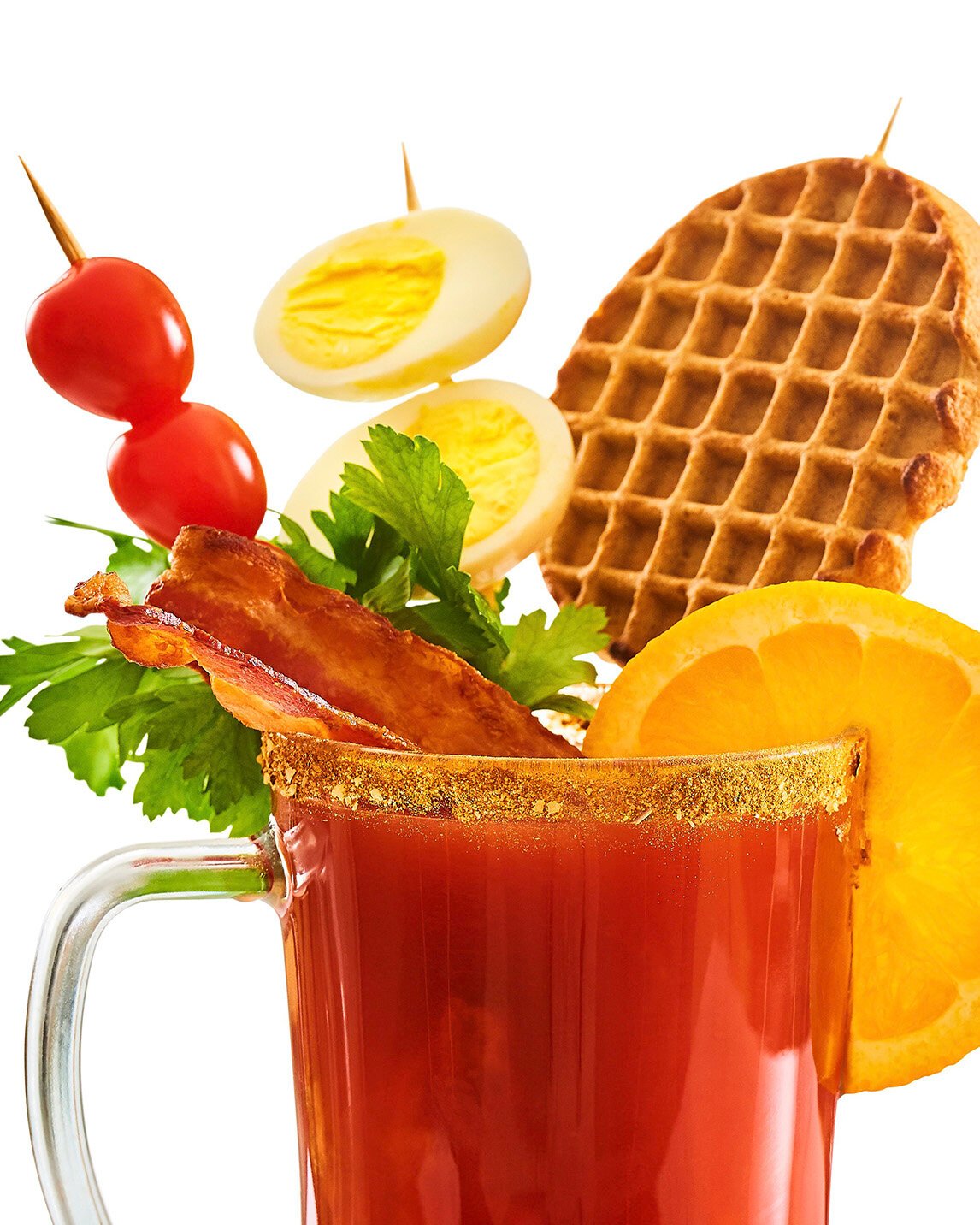 A Bloody Mary is a varied drink since it can be very simple or it can look like a decoration that someone brought out for a special occasion. A lot of people make their Bloody Mary to their liking and some insert just about anything they can, at least until they run out of room in the glass. One thing to remember about a Bloody Mary though is that if it's not red and doesn't have any hint of tomato juice in it, well, then it's probably not a Bloody Mary or anything similar.
The ingredients vary a lot, but the bloody part of it kind of needs to stay the same, otherwise, you're making a very different drink.
WTR? (Why's That Radass?)
Make your Bloody Mary the way you want, but sometimes the classics are the best. Don't be afraid to try a few different variations, since adding spices or other ingredients can make something interesting. Whether it's to cure a hangover or just enjoy your day, the Bloody Mary is the type of drink you can make your own very easily.