They might have money, but their reputation is worth pennies on the dollar.
Some celebs don't appear to realize when they're not famous any longer, or are still famous in certain circles, but have done enough to make it clear to some folks that they're not worth following or idolizing any longer. Seriously, some folks keep trying to step in front of the camera in order to make certain that they get every second of the last fifteen minutes of fame that they can get, while others are in stark denial that their name isn't lighting up the newsfeeds any longer. It's kind of sad to be certain, but at the same time it's a relief in some cases when celebs that have had their time give up and go away. That sounds mean, doesn't it? Oh well, there are some celebs we're sorry to see go, and there are some that stayed well past their prime and just needed to fade off into the proverbial sunset.
There are several reasons why some of them stick around, but money is one of the biggest reasons since once a person is no longer famous it's fair to say that if they don't have any other smart investments that money is going to dry up quickly. Unless celebs learn how to invest wisely and spend with the same amount of wisdom, it's not hard to believe that the lifestyle that some of them have become acclimated to is kind of tough to leave, and a lot of them are going to hold on as long as they can. Have you ever seen the people that stick around long after a party is over since they have nothing else to go to? Yeah, that describes celebrities that have outstayed their welcome and are still attempting to convince people that they're worth following.
There's a time when a person has to realize that whatever fame they had, whether it was a big deal or not, is over. Some continue onward by eking out an existence on TV or in B-movies or in other ways as they continue to gather support from some fans, but find that others are simply tired of them. Many would likely argue that some of those on this list are still famous and don't belong here, but looking at where their careers have gone, even the fact that they're making money doesn't mean much since their reputations have become a running joke that even they can't laugh off entirely.
Snooki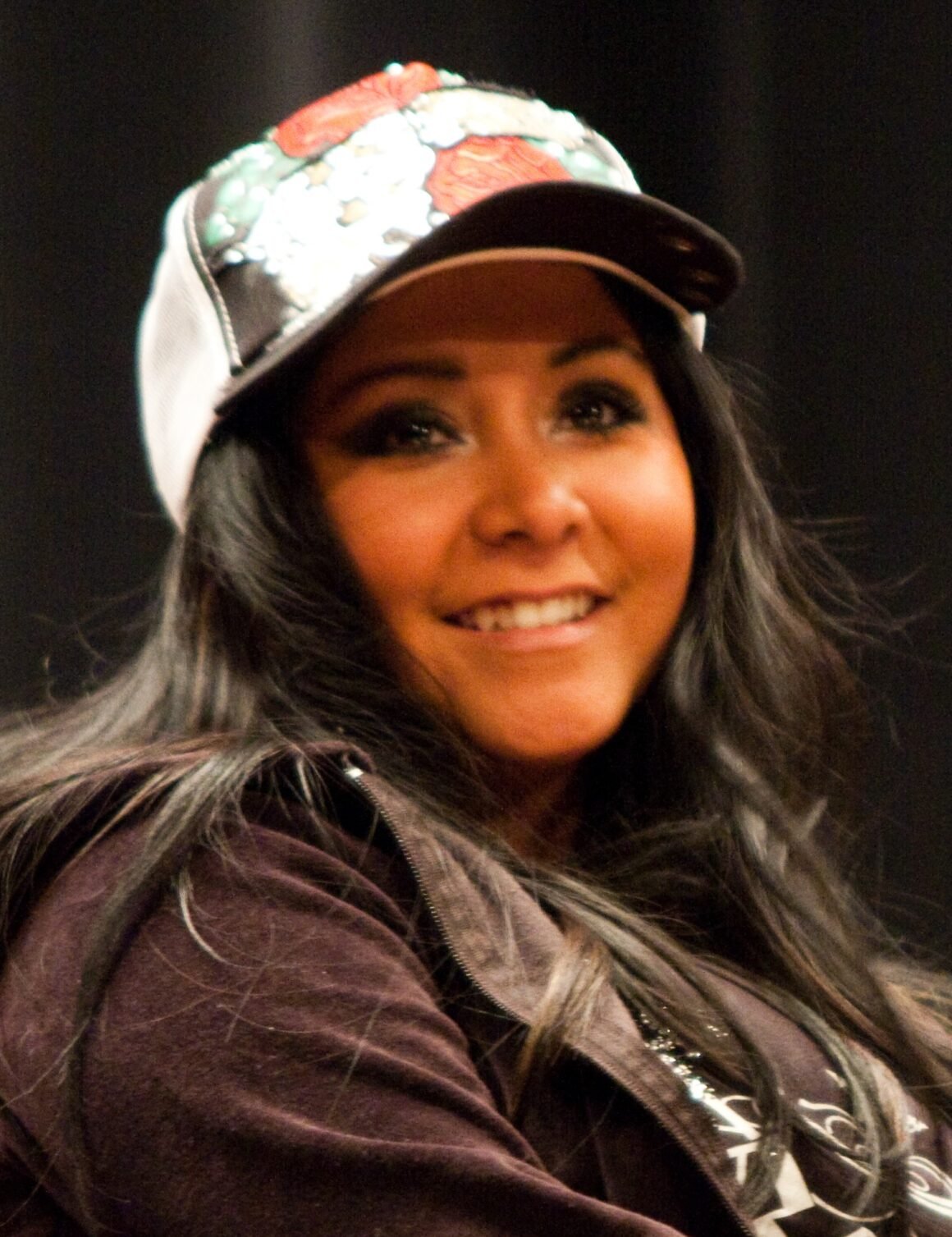 She's currently the host of a TV show, but the fact is that Snooki was old news the moment that Jersey Shore was over and done with. Her time on WWE and anything and everything else she's done since then has been a publicity stunt that really hasn't done much since her presence might excite people that are still willing to say 'oh my God a celebrity!', but otherwise, Snooki is a pint-sized individual with a weird tan that went from being a foul-mouthed reality star to a running punchline and, as you might have guessed, the subject of many memes and GIFs that can still be found online. Her name is still remembered by a lot of people, but the fact is that she's still old news, and in a lot of ways it's nice to realize that she's been tucked away in a corner of mediocrity without a huge need for a comeback.
Jaden Smith
It sounds cynical as hell to state that Jaden wouldn't have gone that far if his last name wasn't Smith, doesn't it? The unfortunate truth is that after his role in The Karate Kid, which was kind of an odd title since the movie focused more on Kung Fu, Jaden didn't really do much with his career after that. In fact, while he's become something of an entrepreneur, his name is still sinking into obscurity up until he appears on screen or in the news again after stirring up or becoming a part of another bit of controversy. Right now, the fact is that Jaden Smith isn't much of an actor, and without his father's name, it doesn't feel as though he would have gone that far. The guy has very little personality and even less talent, no matter what people want to say.
Logan Paul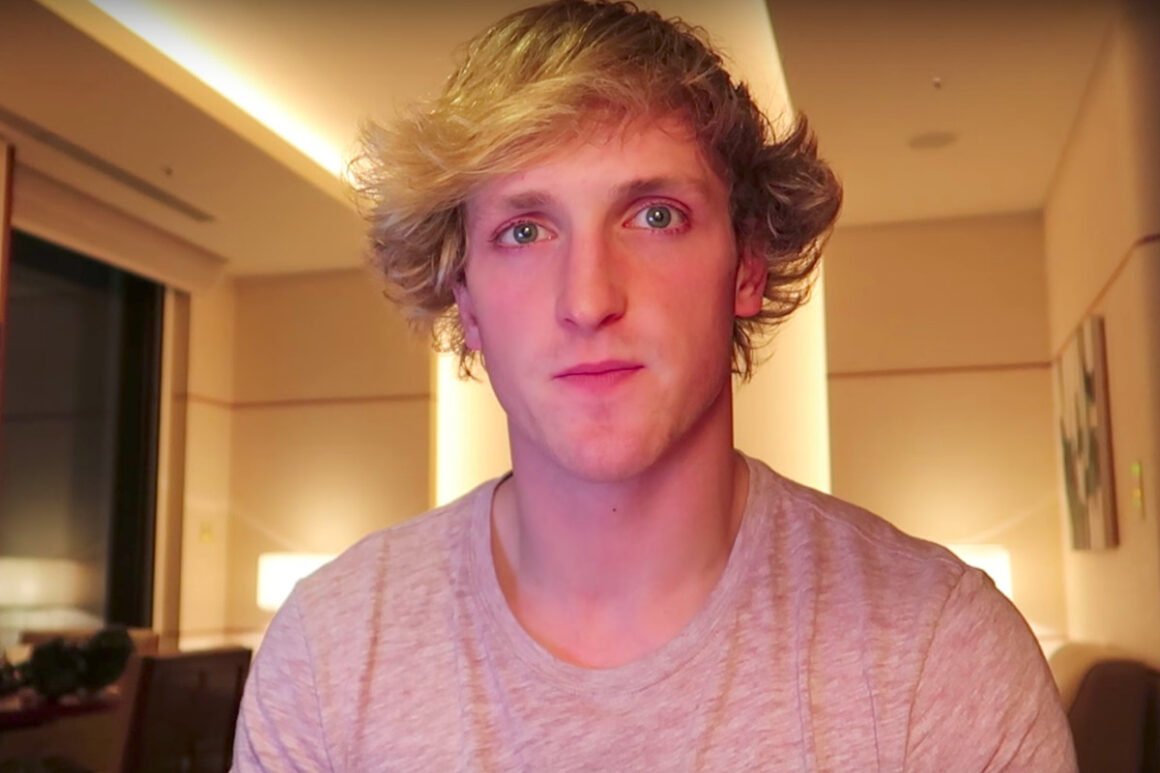 The fact is that people love spectacle and the Paul brothers aren't about to blink when it comes to making money with their insipid content. But one thing that Logan is still known for is his less than wise moment in the famed suicide forest, as what he filmed, an individual hanging from a tree, will no doubt be one of his worst mistakes ever. Trying to think about why people love watching this goon and his equally ridiculous brother is still a mystery since their comedy is aimed at being as offensive as possible at times, their podcasts are ridiculous, and if they're a great example of anything, it's that a sucker is born every minute, and they don't have the required shame to just walk away when the time is right.
Paris Hilton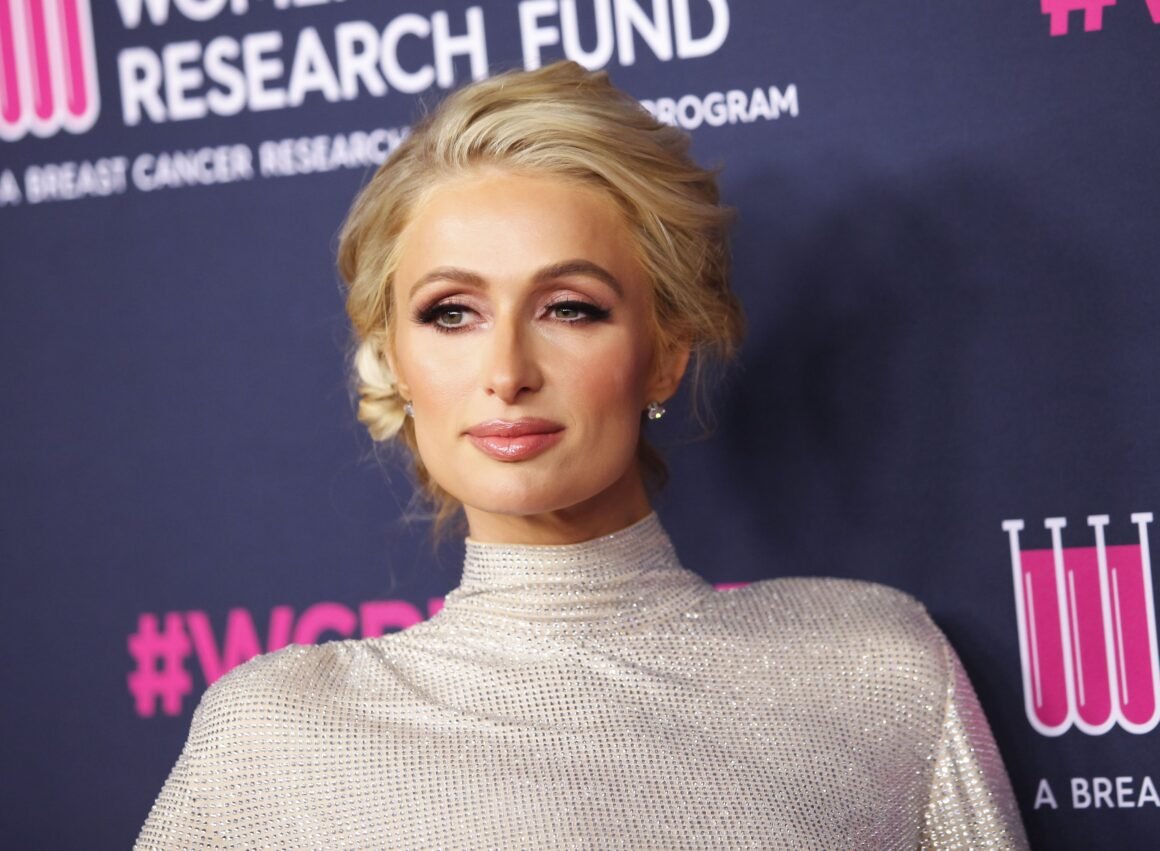 So yes, Paris Hilton doesn't have to work a day in her life and she doesn't even have to possess a shred of intelligence to be successful, but she's certainly tried. The sad part of this is that she's done more damage to her reputation over the years than any paparazzi ever could. From acting like a blonde ditz to trying to come up with her own cooking show when it's fair to think that she can't recognize a spatula from a spoon, Paris is one of those celebs that people either fawn over, or shake their head at. But to be certain, this woman is someone that will remain rich for as long as she lives, but her reputation has become something of a joke to anyone that's not a part of her inner circle.
Joe Exotic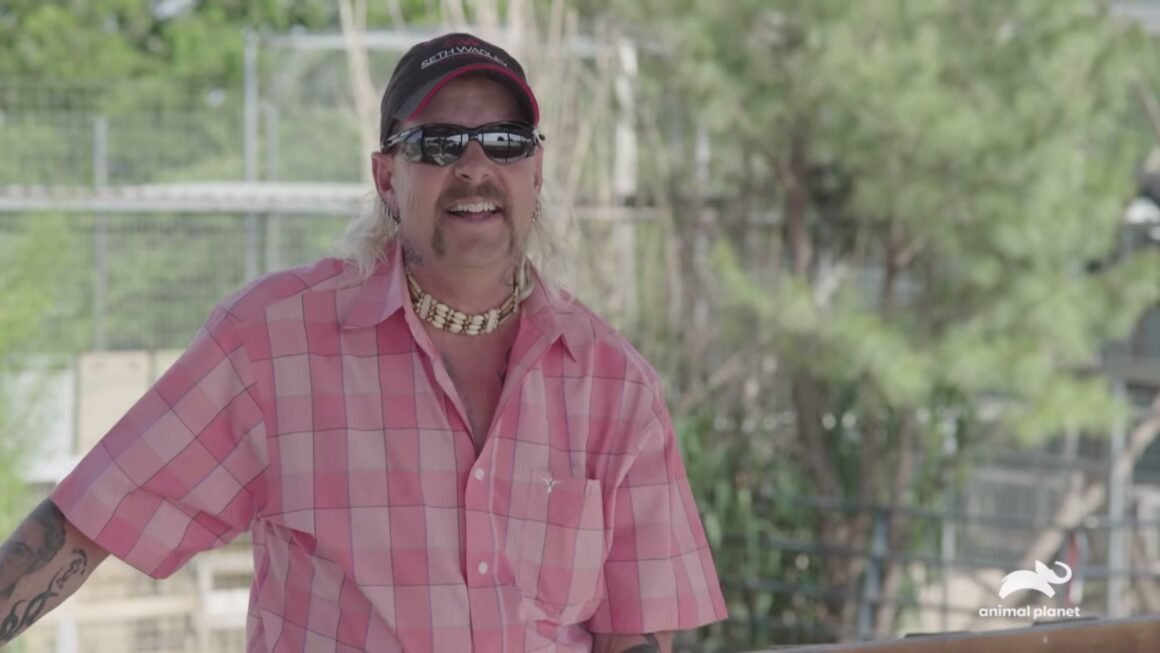 Joe Exotic is proof that the squeaky wheel does get the grease since if not for his feud with Carole Baskin and The Tiger King, a lot of people wouldn't have any idea who he is and wouldn't care. In fact, ever since things started dying down after he was imprisoned, his influence has been waning in a big way since it's not worth investing any emotional currency in his story any longer. Even with Joe vs. Carole streaming on Peacock, Joe has become a meme, a GIF, and a joke that many people are willing to tell as long as it gets a laugh. But seriously, there are knock-knock jokes that are more efficient at grabbing laughs, and as of now, the people that still support the self-styled Tiger King are still dropping off occasionally since his sob story isn't hitting that many people in the feels any longer.
Jake Paul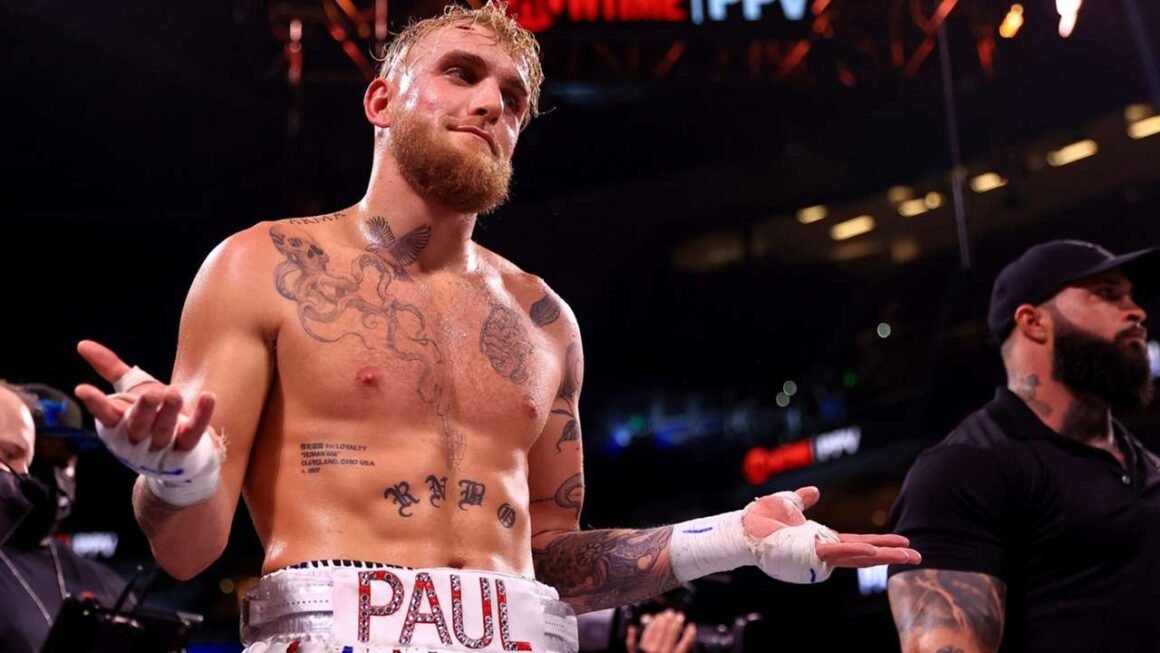 Much like his brother, Jake Paul is a bad joke given physical form since in the current era he's trying his best to be a boxer, but there's one problem with this…it takes more than fighting in exhibition matches with retired boxers. He wants to act like he's Mr. Get Bad, but the truth is that an actual rated boxer would likely wipe the floor with him. Hey, better yet, let's see Jake try to get into MMA and then toss him in the octagon with a seasoned fighter to see how tough he really is. Hell, I'd pay to see that, so long as it was balls to the wall…and real.
Carole Baskin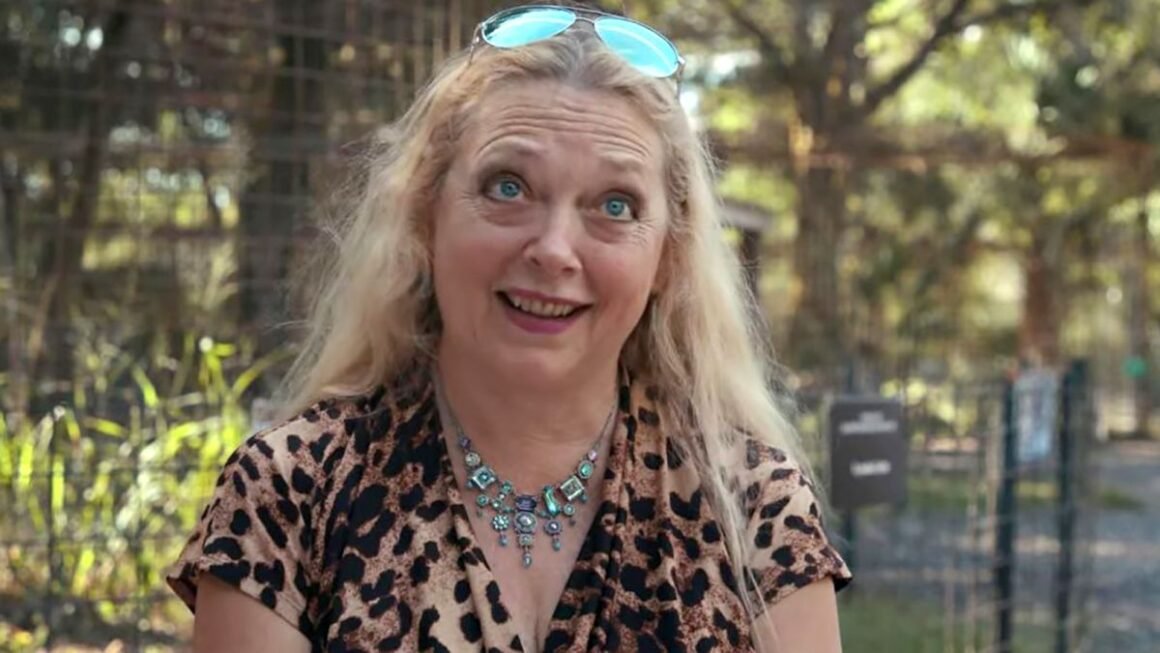 Does anyone trust that Carole Baskin is the saint she tries to pretend that she is? Her fame went as far as The Tiger King and thankfully died off quickly after that. If people want to think that it's because she's not in her 'profession' to make money, then so be it. But the fact is that her appearance on Dancing With The Stars, yikes and damn, kind of puts the lie in that idea. Let's just admit that we're happy to see that Baskin isn't gaining the same support that her nemesis, Joe Exotic, has somehow received. Admit it, this is not the face of a woman that is one hundred percent stable.
Lindsay Lohan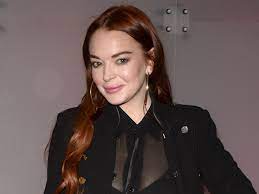 However it happened, LiLo's downfall wasn't pretty and it didn't warrant a comeback. Had Lindsay headed off into obscurity, things might have been far better. But no, she had to try to come back and establish herself after everything she'd been through. The sad part is that the assassination of her reputation was largely her fault, since acting like a diva when she hadn't earned that status made things even worse. Does anyone recall the joke of how Hilary Duff was the woman you brought home to mom and dad, while Lindsay Lohan was the woman you cheated on Hilary Duff with? Yeah…these days a person might feel lucky enough to be with Duff while studiously avoiding the ridden hard and put away wet version that Lohan has become.
WTR? (Why's That Radass)
Let's be honest, celebrities have the right to keep coming back as often as they want in an attempt to revive their careers. But there's a time and place for such things, and many of them have hung on for long enough. It's time for a few of them to realize that the party's over and they're now the annoying lurker that has yet to get the hint.