There are a lot of people that feel one way or another about celebrities. Why is that you ask? Well, it could be due to the fact that celebrities appear to get away with a lot more than the average person, if only because they have more money and more public influence. Somehow, in the eyes of some folks, are easy to let off the hook since, well, they're celebrities and they can't possibly do any wrong. The rules aren't the same for them, right? Yeah, it sounds entirely cynical and there's a reason for it. But the unfortunate truth is that many celebrities do take advantage of their wealth and reputation in order to break the rules as much as they can, or at least as much as they can get away with.
Why is this allowed? Hell, that's easy. Like I said, they have the money, the influence, and the legions of fans that are willing to stand up for them and say that 'they're only human'. That last part is true to be fair, since humans make mistakes all the time and it's easy enough to forgive and move on, if not forget. But for those that are in the public eye, who stand out as role models and make money off of their fans, the rules don't always appear to apply in the same way. They should, right? Every law ever put on the books in the good old US of A should be able to be enforced in the same way with every person. But that's just not the case.
It's usually seen as childish to say that celebrities should be held to the same standard as everyone else, and it's contested that they should be held to a higher standard as well. That last part is kind of easy to agree with since like it or not, they're in the public eye and as such, their actions are a lot more noticeable at times. Even if holding them to a higher standard isn't considered to be the best idea, holding to the SAME standard is what a lot of people might agree would be ideal. But is that bound to happen? It's hopeful that every now and then celebrities will remember that they're no better or worse than the average individual, and are subject to the same laws and the same punishments, no matter how much money they have, and no matter how good their PR team might be.
Not everyone is a Belieber.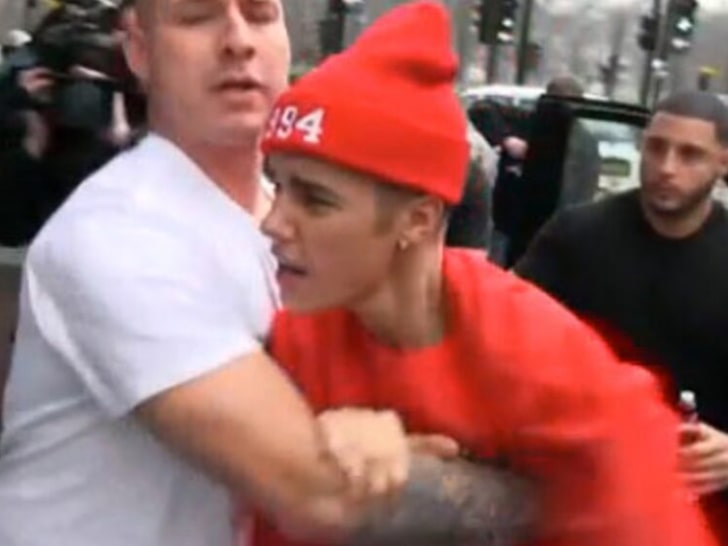 How many excuses have been given for Justin Bieber's behavior over the years? He might have started out as a talented kid that became a talented adult, but the guy certainly doesn't act like he's grown up. It's not just his 2014 DUI arrest that makes him a bit of a jerk. The fact that he's stated that God has lifted him up and that he's changed and this and that and blah, blah, freakin' blah, it's the fact that he's still a jerk to people when he feels the need, and hasn't been much of a role model for years unless his image needs cleaning up a bit now and then. It might sound like a lot of personal bias, but when one doesn't care that much about a celebrity it becomes easier to be a critic, as well as a supporter. Bieber isn't a seriously bad guy, he's simply a jerk that takes advantage of his status as celebrity when it suits him and is more or less a hypocrite at the best of times.
Little Miss Donut-Licker
It's amazing how many people are willing to forgive celebrities for the things they say and do, even when they end up actively pissing off an entire nation. Does anyone even recall when Ariana Grande decided to say she hates Americans after licking a donut without paying for it? Sure, licking the donut is a minor thing despite being gross and insanely disrespectful, but alienating herself from her fans, at least those who ARE her fellow Americans, was one of the dumbest things he could have ever said or done. Obviously, many people still to this day think she's great, and because of her talent she is. But as a person, she's proven that she's a little too much of a diva. The more that people forgive her when she bats her pretty eyes and offers up her insincere apologies for whatever she does, the less likely it is that she'll ever be made to follow the rules as other people do.
There's not enough time in the day to talk about the Paul brothers.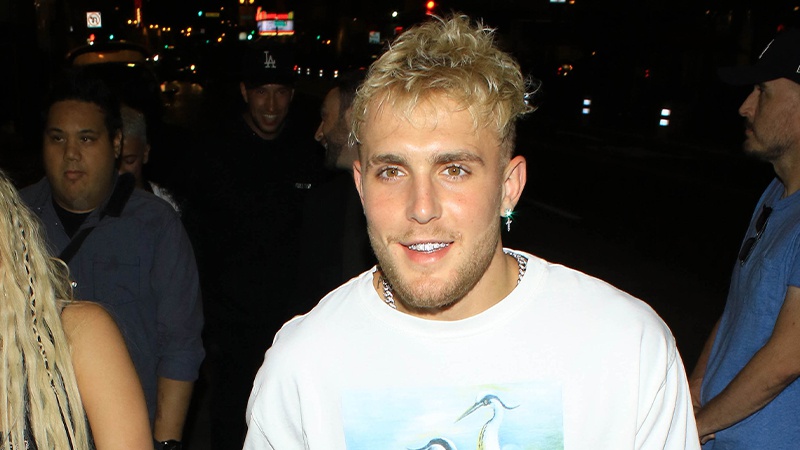 If he's not fighting a staged, promotional fight he appears to be pissing people off left and right with his various antics. He's been arrested in the past and he's been a pest for most of his time in the spotlight since, well, he's been nurtured to be that way. It's not entirely possible to absolve him of the idea to be one of the most obnoxious assholes to ever find his way to the YouTube scene, since like it or not, he and his brother wanted to make money, and because people want to watch the dumbest thing they can find on the internet, the Paul brothers have been making bank. It stings, doesn't it, to realize that the Paul brothers are only famous because they know how to act like idiots for an adoring crowd?
Even the golden oldies still get in on the act.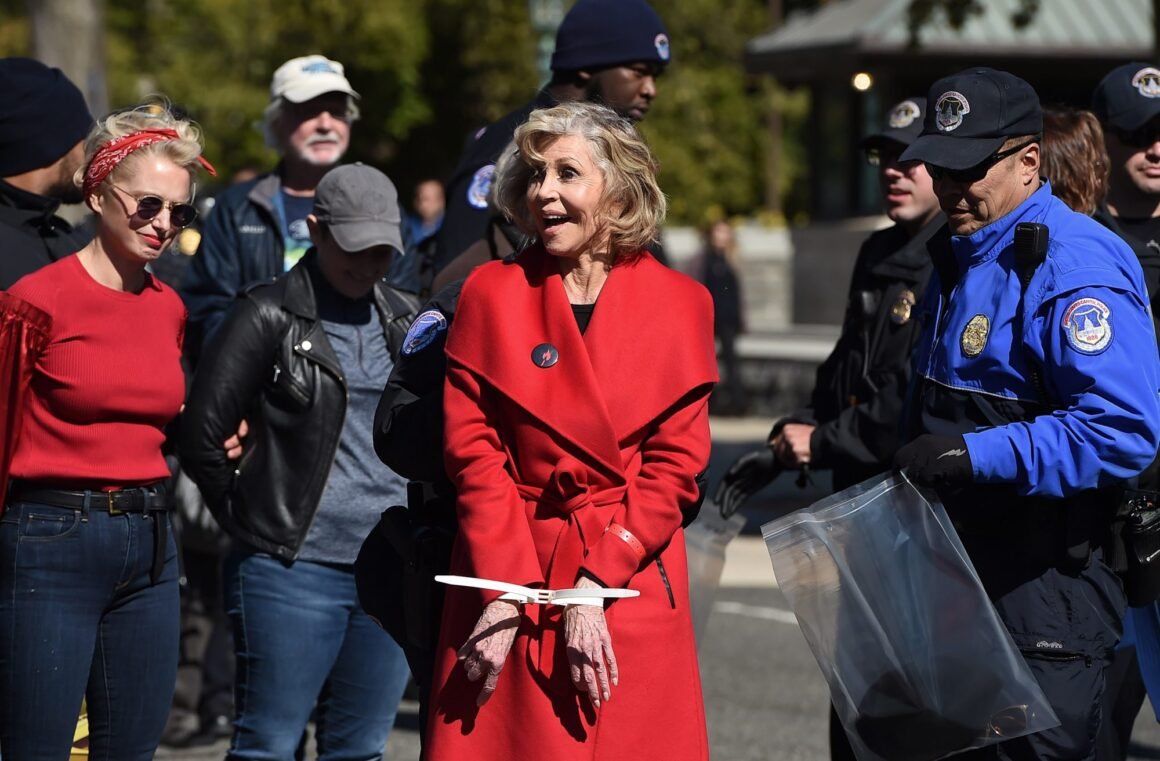 It doesn't matter that she's in her 80s, Jane Fonda has kept up her reputation as an activist and someone who will speak her mind even it if means seriously pissing people off and running afoul of the law. But she'll do what it takes to avoid any lengthier jail sentence by skirting the law as much as she can. It's enough to give her some credit for not being stupid enough to get caught and suffer a…really stern lecture from a judge, or a light slap on the wrist to avoid marring that aging skin of hers. Does that sound cynical? Yeah, it likely does, and it's largely because a lot of us would be seeing jail time for the crap that many celebrities pull.
Sometimes the system works…finally.
Strangely enough, sometimes the system actually works, but after the MeToo movement it was bound to happen that R. Kelly, who's been accused of some rather heinous shit over the years, finally got what was coming to him. Even if he hadn't been looking at life in prison, it's easy to state that his reputation has been beaten and battered to hell in such a way that a comeback wouldn't be entirely likely. Watching this guy cry on TV was kind of satisfying, even if it sounds a little vindictive. R. Kelly's very name has been like a foul word over the years, and at this point if he has any reputation left it's nothing to shout about. Maybe some ambitious filmmaker will want to make a movie about him soon.
Would they still be jerks if they weren't rich? Probably.
The Paul brothers have done all sorts of things that one could call idiotic, moronic, and absolutely dumb, but the Suicide Forest incident that Logan pulled, and his less than acceptable apology, are enough to last for a while when it comes to this YouTube reject. I know, calling him a reject when he's a millionaire sounds kind of ridiculous, but a person doesn't become a saint by being rich, and from this vantage point, the Paul brothers have been among the biggest rejects that have ever touched fame. The fact that so many people give them this much attention is kind of gut-churning, kind of like their content.
From being a hilarious host to a troubling tyrant.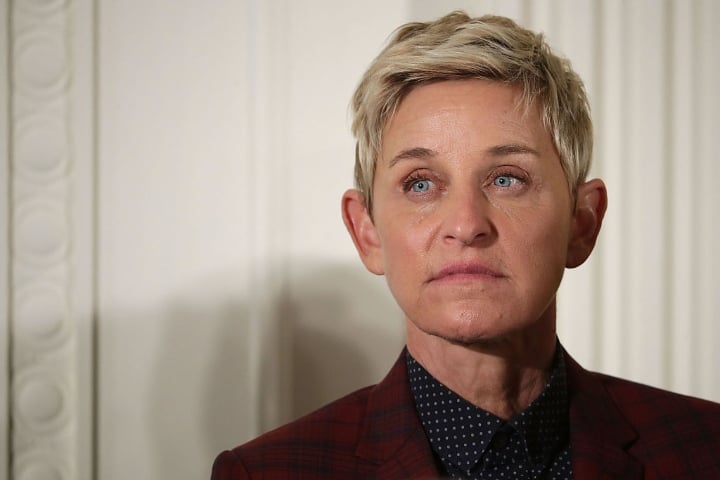 Despite any and all hearsay about whether she's a decent person that made a mistake or a truly horrible individual that took her staff for granted, it's tougher to see Ellen as a decent person for a couple of reasons. One of those is her less than intelligent comment during the onset of the pandemic, the crack about her home feeling like a prison, set a lot of people against her. In fact, a lot of celebrities ended up looking like jerks during 2020 with their PSAs inside their mansions, their need to cry over being stuck at home, and of course, thinking that they could make people feel better with a few words and a song.
People are allowed to think what they want of celebrities, but one of the worst truths about them is that too many aren't encouraged to follow the rules.
WTR? (Why's That Radass?)
It's not enough to call the various celebrities out for the things they do and get away with, it's past time to remind them that they don't get to flaunt their fame and fortune whenever they get in trouble. There's no need to call for a revolution against Hollywood, since it's fair to say that a lot of people would stand up for them and their every iniquity without fail. Instead, it'd be nice to see celebrities being reminded that they're still human and still bound by the same laws as their fans.