A spread of prosciutto and cheese.
There's nothing quite like the comfort that certain foods can bring, especially when they look just as visually appetizing as they are when being eaten. Feast your eyes and your stomach, if you have the chance, on some of the delicacies below.
Be honest who doesn't just want to tear into a spread like this and create a mini-cracker triple stack?
Bacon and Shrimp on toasted garlic bread, different, but definitely scrumptious.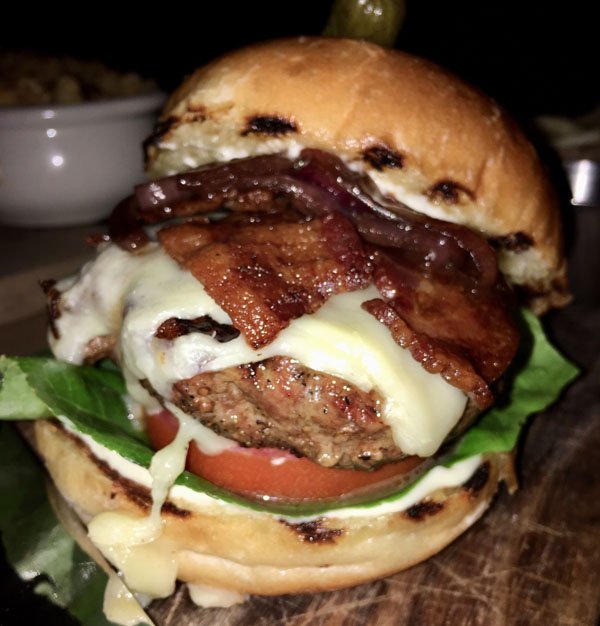 The Ultimate Bacon Cheeseburger. If you can get your mouth around it then you've earned it.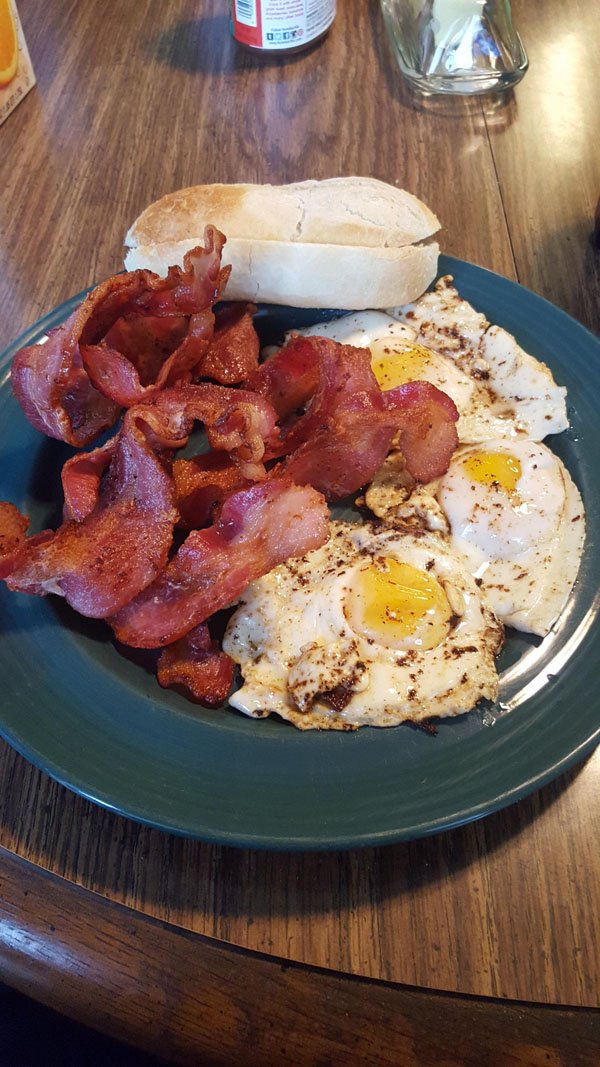 Bacon, eggs, and a roll. Sometimes a simple morning requires a simple meal. 
Bacon-wrapped smoked brisket burnt ends. Bacon makes almost everything better.
Banh Mi-style hot dog with beer-braised pork belly. Pork AND a hot dog? Oh, hells yes.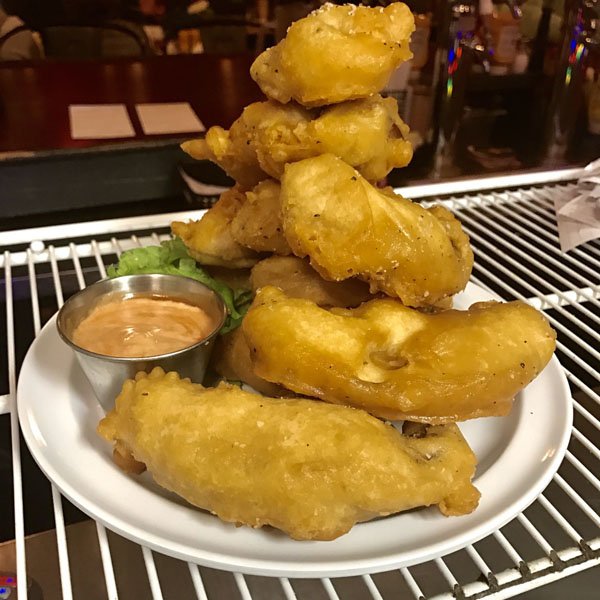 Beer battered portobello mushrooms with creamy tomato horseradish sauce. I'm not drooling, you're drooling.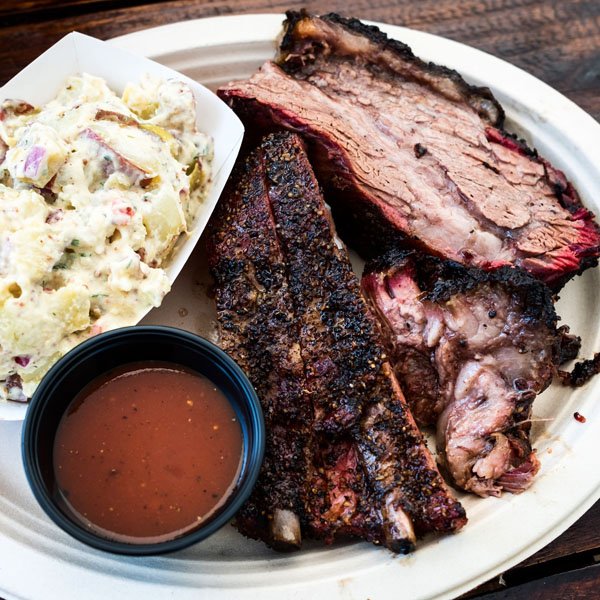 Brisket, pork ribs, and potato salad in Austin, TX! Well how do!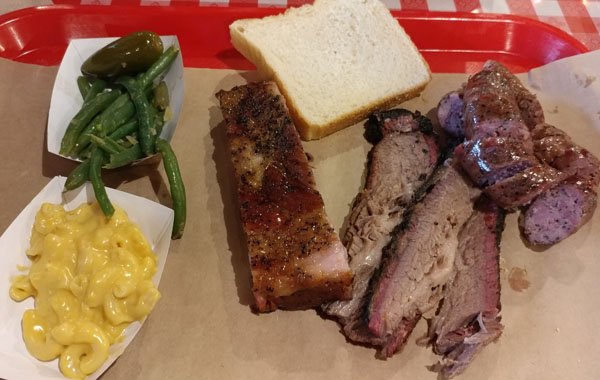 Brisket, Sausage, Pork Rib With Mac n cheese, Green Beans, and White Bread from Terry Black's BBQ in Austin, TX. You get the feeling they like meat in Texas? 
Cheeseburger with Caramelised Peppers and Onions on a Toasted Brioche Bun. Not sure if a person would eat this or it would eat them.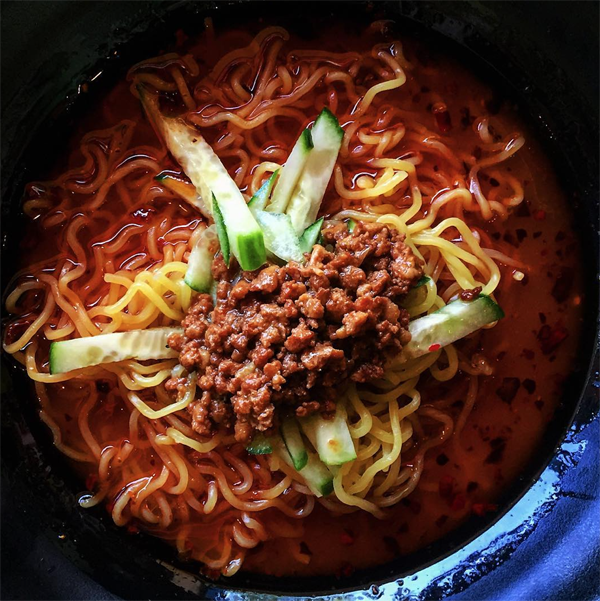 Chili ramen with ground pork and fresh cucumber spears. Well, that's a new one for me.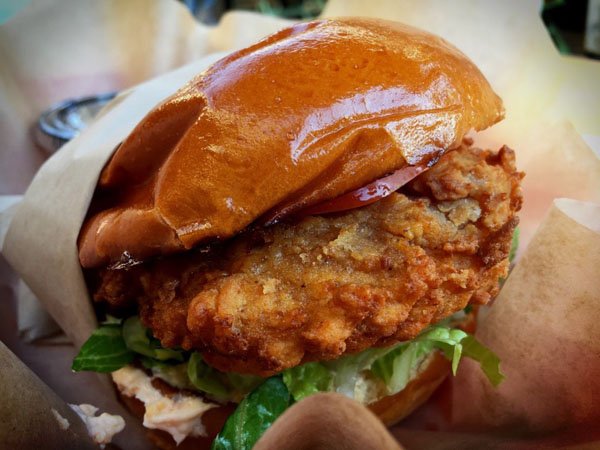 Classic Chicken Sandwich. Can't go wrong with a classic.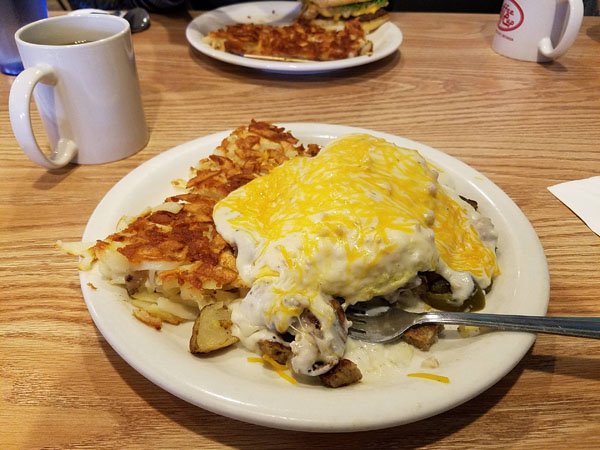 Country Omelette at The Coffee Cup in Boulder City, NV. Omelette's sound good, but that looks kinda pasty.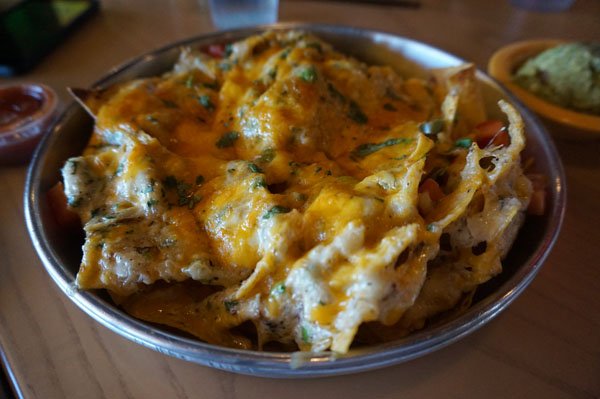 Crab melt nachos. Ever notice how nachos look awesome or awful with very little in-between?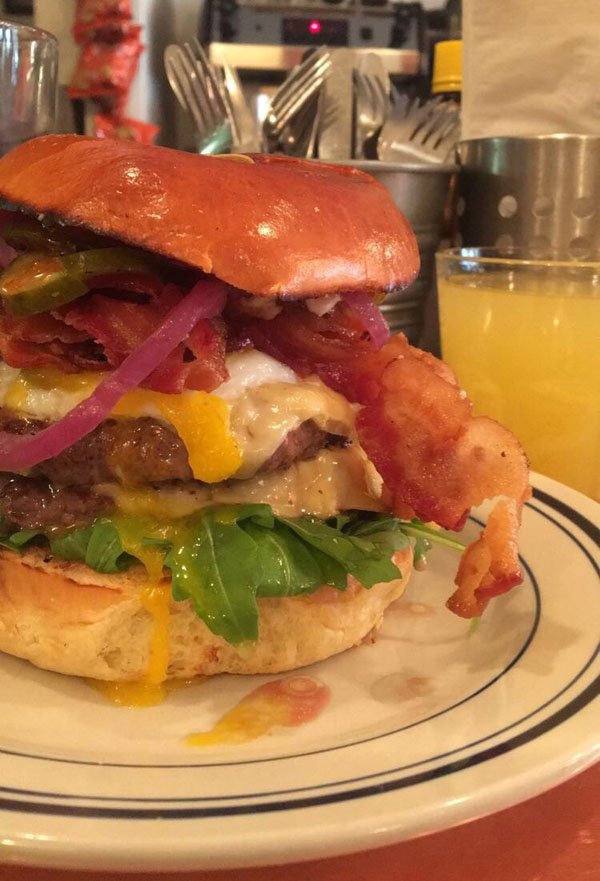 Double patty, fried egg, bacon & avo hangover cure. Sometimes you've gotta feed the dog that bit you, not fight with him.
From the NHL All-Star game in Nashville, The Body Check — 1/2 lb slab bacon w/fried egg & cheese on french toast w/syrup. It looks like a puck got lodged in a biscuit.
Ground beef chimichanga at Rio de Mirage, Arizona. Never say no to a chimi.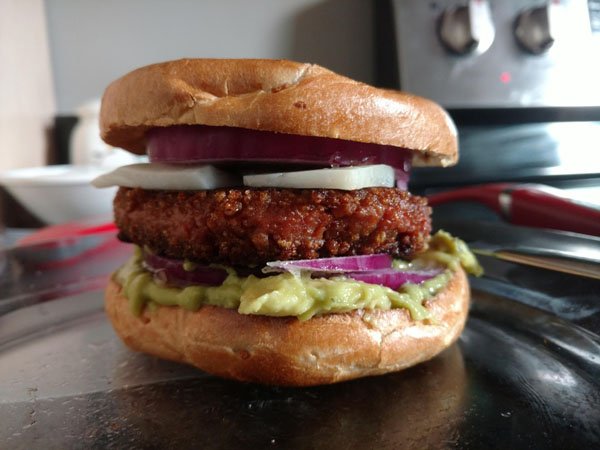 Impossible burger, guacamole, goat gouda, and red onion. Impossible? Nope, improbable.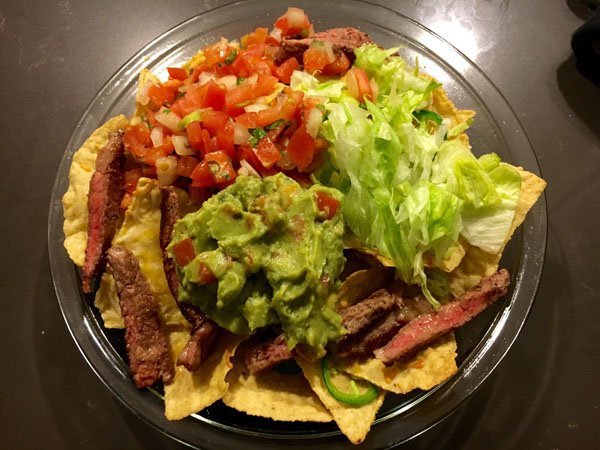 Loaded Nachos. Can anyone see the chips?
Lobster Eggs Benedict. I see a couple of hunks, but I'll be they're tasty.
Lobster Fries with the whole Lobster. Yeah, the presentation could use a little work.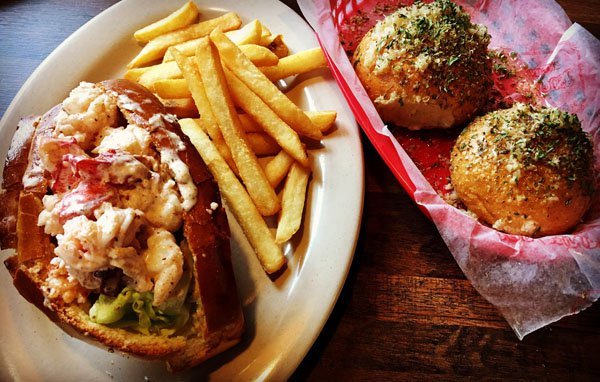 Lobster Roll and Garlic Roll. A pocket full of goodness.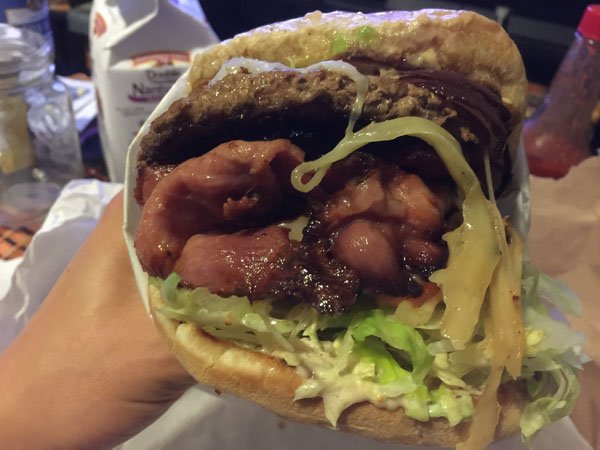 Mike Tyson burger. Two burger patties, pastrami, avocado, jalapeño, bacon. Total madness. That's enough for a meat coma.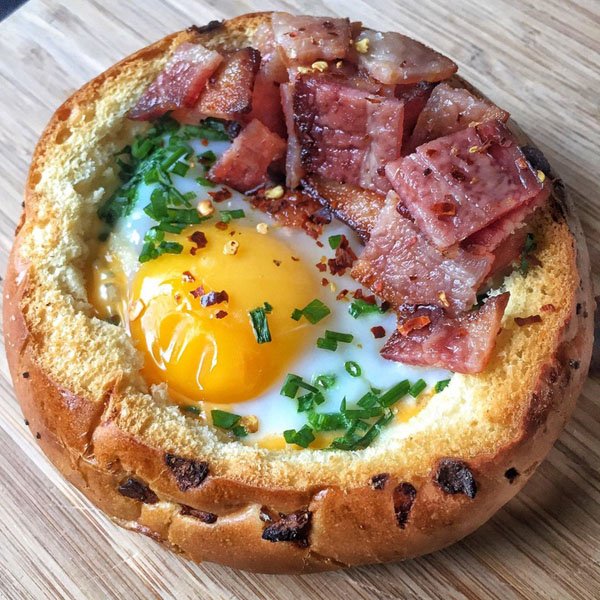 Onion Roll Breakfast Bowl. And it just got medieval up in this piece.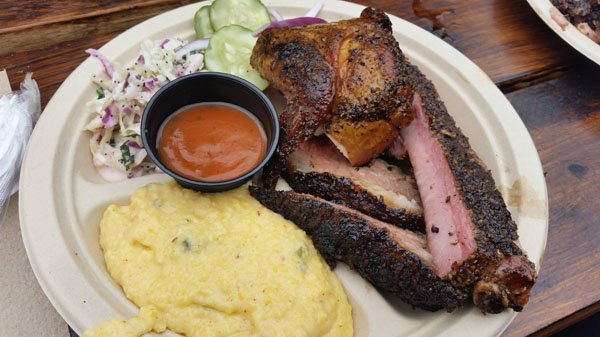 Pork Spare Rib, Beef Brisket, Roasted chicken, Jalepeño Cheese Grits, and some Lemon Poppy Seed Cole Slaw at Micklethwait's Craft Meats in Austin, Texas. Now say that all at once really fast.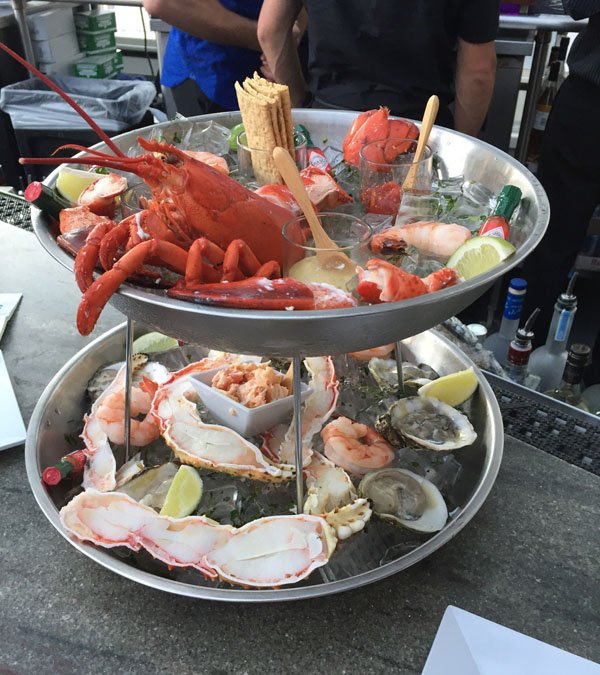 Seafood tower at Roof at the Wit, Chicago, IL. Look at that uppity lobster up there just chillin'.
Spicy Albacore Tuna Burger on a Housemade Black Bun. That kinda looks backward, doesn't it?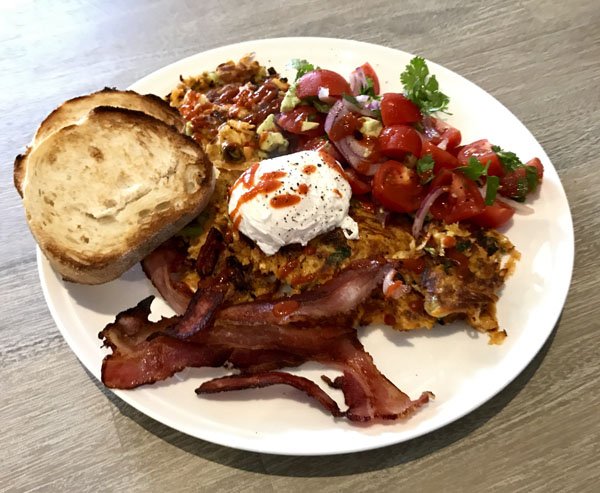 Sweet potato Hashbrown, bacon, tomato salsa, and poached egg with sourdough. Grab a shovel, it's time for grub.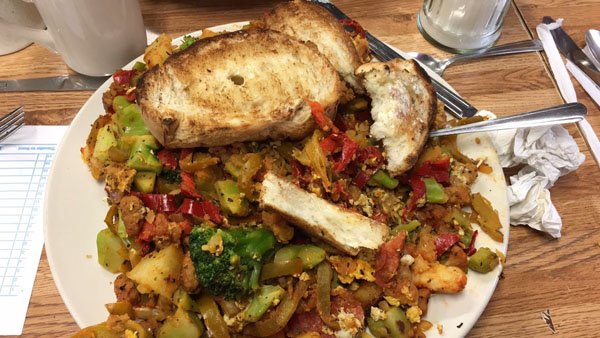 The 6 lb. Whole Frittata at Mothers Cupboard, Syracuse NY. Start at the edges and work your way in.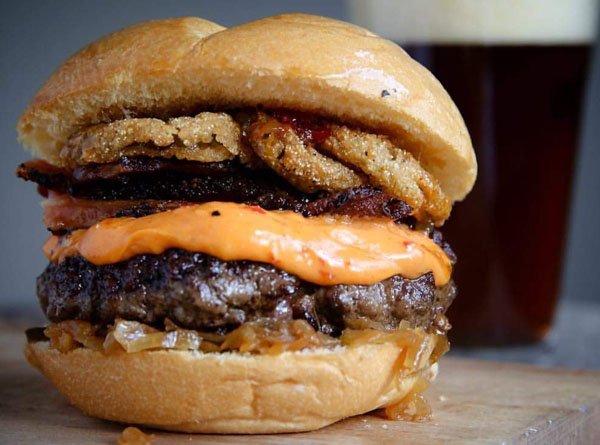 The Southern Gentleman Burger- onion jam, chow chow relish, pimento cheese, bourbon-glazed bacon, and fried green tomatoes. Onion jam…really?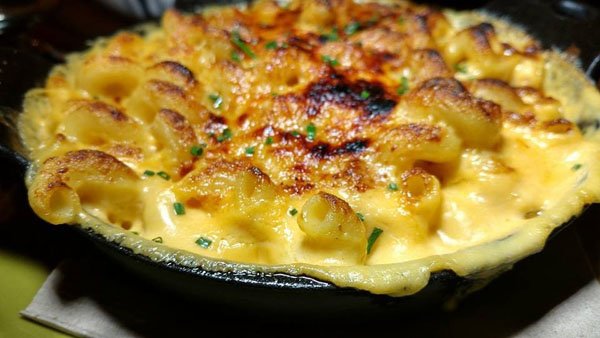 Truffle mac and cheese skillet. When you need to class up your mac and cheese a bit.
Venison Bacon and Egg sandwiches on Sunflower Spelt rolls. You said venison, I'm in.
WTR?
On one hand, eating is a function that has to take place for people to remain healthy, but there are times when you need to expand your palette and try other foods that can give you a taste of other parts of the world and their various cultures. If you take nothing else from this, take it as a sign to get out and try new foods. Your taste buds will thank you, even if your colon doesn't.