Parkour is something you have to experience to comprehend fully.
You may or may not have seen videos of young men and women running along rooftops, vaulting over certain objects, jumping from roof to roof and rolling to their side then back to their feet when jumping great distances, or even flipping for no good reason while running. There are a couple of different disciplines that you might be watching, but the one we're going to look at right now is called Parkour, and put simply it's the practice of getting around obstacles using an insane number of acrobatic movements to get from one point to another in the quickest and most efficient way that one can. The way it looks one might have thought this was developed in a country such as Brazil or another spot that would cater to it, but this relatively new discipline was created in France back in the 1980s apparently and became popular thanks to the internet through videos, movies, and TV commercials.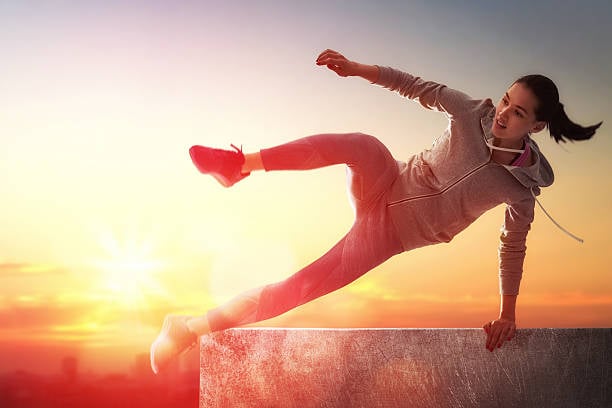 Parkour vs. Free-running
Honestly, these terms get switched around a lot, since the discipline that's needed to develop skill in either one is definitely tough to force yourself into. But the fact is that Parkour is more about using one's environment and optimizing your movements to get around obstacles in the quickest and most efficient way possible. The acrobatics that are used in Free-running are flashy and cool but they're not entirely practical. They're used in Parkour as well, but when it's a choice over practical and powerful movements versus something that's going to wow those around you, Parkour opts for practicality in a big way.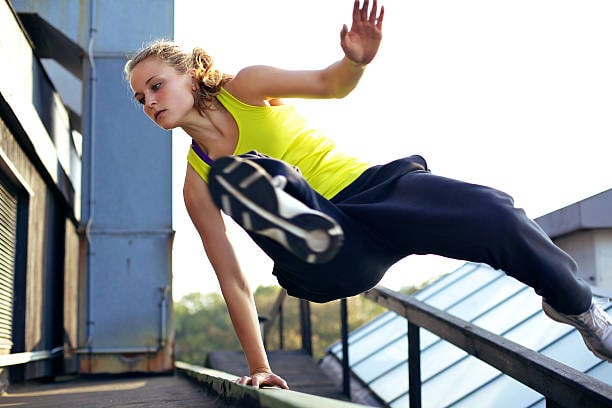 How to train for Parkour
A lot of people will push calisthenics or bodyweight exercises, and strength training since when running around an environment there are certain movements that will require a person to be able to propel their bodyweight from one point to another. Here are just a few exercises you might want to think about as an example to get started:
Push-ups: Most Parkour instructors will advise doing this without fail since it works on your upper body in a lot of different ways and can toughen a person up if they stick to the program for long enough. Creating the type of upper body strength needed can help when clinging to walls or flinging your body over various objects.
Bodyweight Squats: No weight, except your own, and do at least 10 reps per set. You might not think this sounds like a lot, but when your quads and hamstrings start to burn a little you know that something's happening.
Pull-ups: A lot of people can't do these right off the bat, so take it easy and go slow. There are other exercises that will accomplish roughly the same conditioning, but the ability to pull yourself up is going to be needed when practicing Parkour without a doubt.
Apart from the strength training and conditioning, you're definitely going to want to work on your flexibility as well, since remaining stiff and less than limber isn't going to work to your advantage in Parkour. Stretch, twist, bend and even do so with an instructor if you need to know how to do something.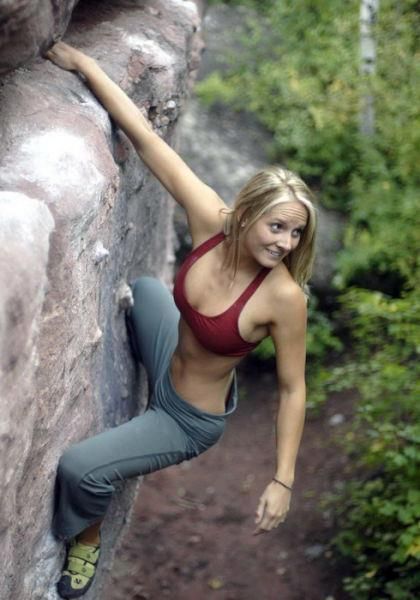 Am I too old for Parkour?
The joy of this is that pretty much anyone can do it if you have the right level of mobility. You're overweight? Go slow and work into it. You're not coordinated enough? Start out simple and work your way up to more complicated movements. Obviously Parkour isn't going to treat you well if you're old enough that your mobility is limited, and it definitely won't work for children that are too young to do much more than toddle around. Parkour can be a lot of fun close to the ground and high in the air on a rooftop, but a person needs to know and understand their limits, and stick to them until they feel it's time to try moving up. Even then, you might want to consult an actual Parkour instructor.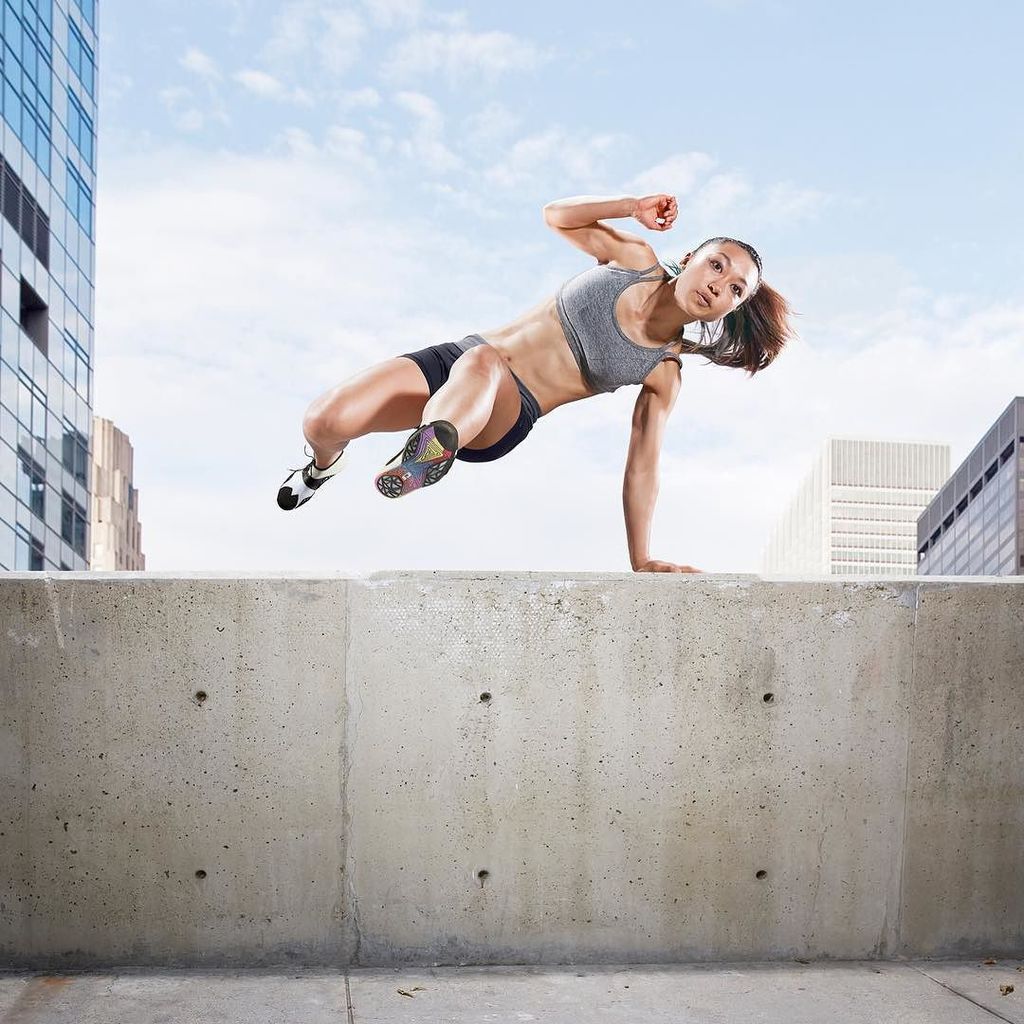 There are a couple of things to think about
A lot of people call Parkour dangerous and they're not entirely wrong since some folks take it to such extremes. But if one is respectful about it and doesn't actively try to bother anyone or endanger anyone then this sport does appear to be a lot of fun. But there are a few things that you should pay attention to if trying to get into Parkour, such as:
Don't go any higher than your skill level can cover. For instance, don't try to go running from rooftop to rooftop if you're having trouble getting over shorter structures that are closer to the ground. It's still possible to lose your balance, and unless you're skilled enough to recover at great heights, or if you're still intimidated by being higher than a single story, don't go too high right away.
Don't take unnecessary risks. The videos and movies that one can find of Parkour do look pretty cool and the practitioners make it look exceedingly easy. What you don't normally see though are the taped efforts in which they failed the jump, probably hurt themselves a little to a lot, and had to find a way to get back up and do it again, or heal first and then do it again. If you're not at a certain skill level, then don't bother
Be aware of where you are. No matter how cool it looks, people aren't going to thank you for trespassing just because you wanted to see if you could climb the side of their house or navigate their yard using your sick moves. Parkour doesn't translate into 'trespassing is okay if it looks cool', since it's going to look cool if you're trying to limp away with a load of birdshot in your ass after trying to flip and dodge around someone's backyard.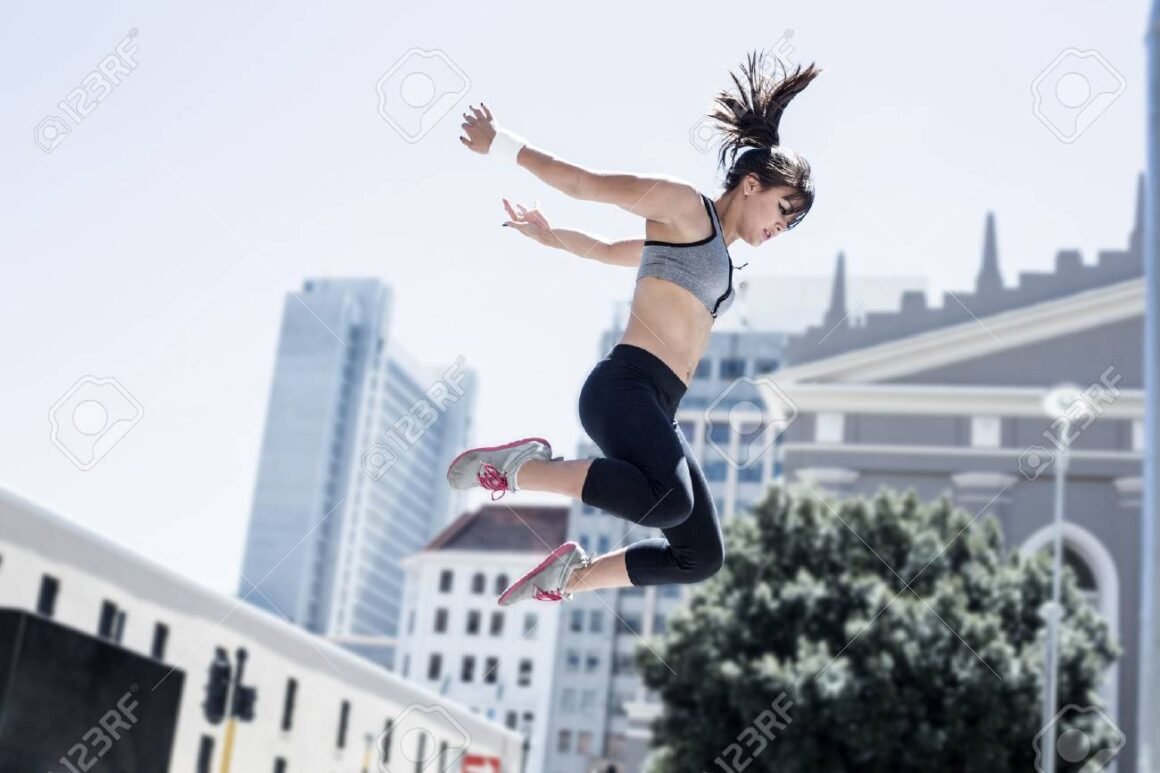 Parkour is cool, but it takes a lot of work
If it's worth it then something will always take work, right? If you walk into Parkour thinking that you're going to be awesome because you can turn your hips left and right and dodge your way down a crowded hallway at school or down a crowded sidewalk, you've got a lot of learning to do. But if you're willing to go through the training and fail a few dozen times in as many minutes during your training, then it's a good start. Maybe with enough training and dedication, you'll be able to do at least half of the things you see in clips like the one below.
WTR? (Why's That Radass?)
Parkour is definitely an extreme sport since the margin for error is so small when one reaches a certain level that even thinking about disaster is bound to affect your chances of success. But anyone that wants to try is welcome. If you want to soar, first you've got to fall a few times.