Female action stars have come a long way, and they're only getting better.
Despite what folks such as Jennifer Lawrence might think, female action stars have been around for a while. Before she was crawling around and drooling all over the place in fact. But the evolution of the female action star has been a while in coming since, well, guys have been given a bigger voice for a long time. This doesn't mean that women are any less impressive, it simply means that they've stepped into the spotlight in a much bigger way, and now people want to know how they're priming themselves for the impressive roles they've been seen in during the last few decades.
The ladies of Hollywood aren't bound to a simple diet and beauty regimen to look impressive on screen, oh no. They're in the gym, they're hitting the weights, and they're doing what's necessary to look the part and to convince the audience that they've earned their roles beyond any doubt. The physiques that these women have developed for various roles are insane at times, but also extremely impressive since they lend more credence to the characters they're portraying.
Think of it this way, watching someone portray Wonder Woman or Lara Croft is a lot more fun when they can actually take on the physical appearance and even perform the actions that are needed to convince the average viewer. Granted, stuntwomen and CGI effects are used a lot of the time to make things appear even more grandiose and stunning. But at the same time, the individual playing the part is who makes people believe in the character in the first place. There's a reason why these women look so great on the big screen, and much of it has to do with the work they put in to develop themselves for the role they're about to fill.
Figuring out how they do this is just as interesting, to be honest.
Alicia Vikander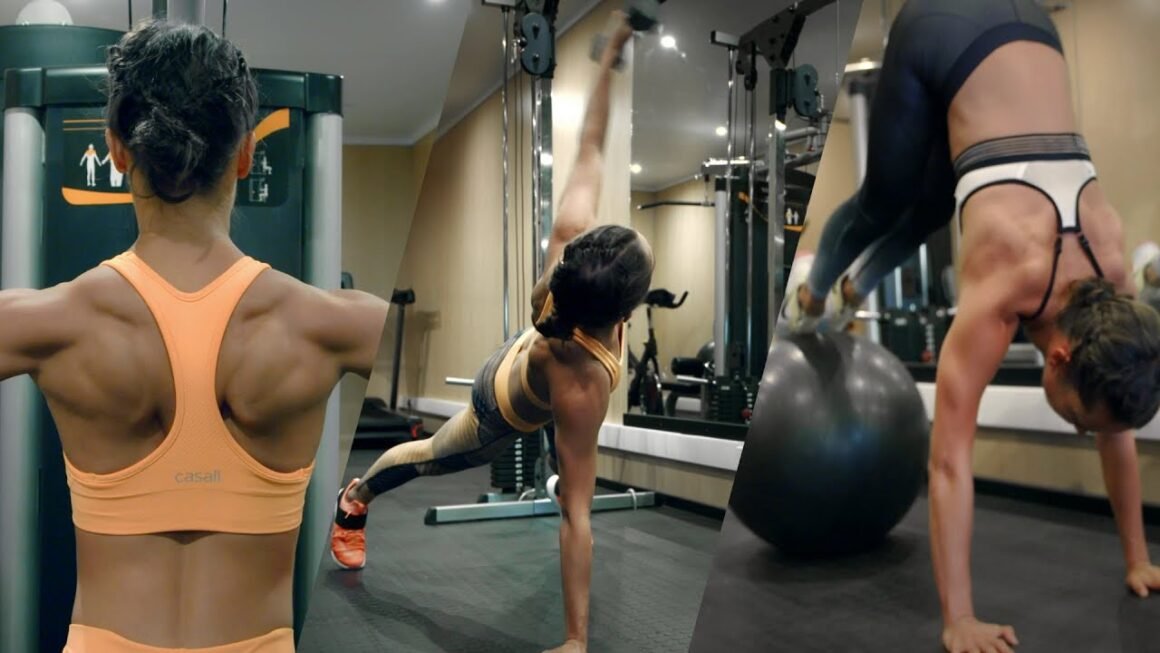 There are bound to be a lot of arguments that surface when discussing who played the role of Lara Croft better. Plenty of people still love Angelina Jolie's performance without reserve, mostly because it's ANGELINA JOLIE. But Alicia put in the work and made this role pop due to a great deal of strength training and movement training that helped her pack on the muscle. This also gave her the lean look that she possessed for the movie, which enabled her to look like the hardened treasure hunter. She had a lot to live up to after all, and trying to take on a role that Jolie had started was tough enough.
But for seven months before the movie was filmed, Alicia hit the weights in a manner that left her looking as though she could chew nails and spit thumbtacks. Thankfully though, she still retained a lot of Lara Croft's sex appeal, which is a big selling point for the franchise.
Scarlett Johansson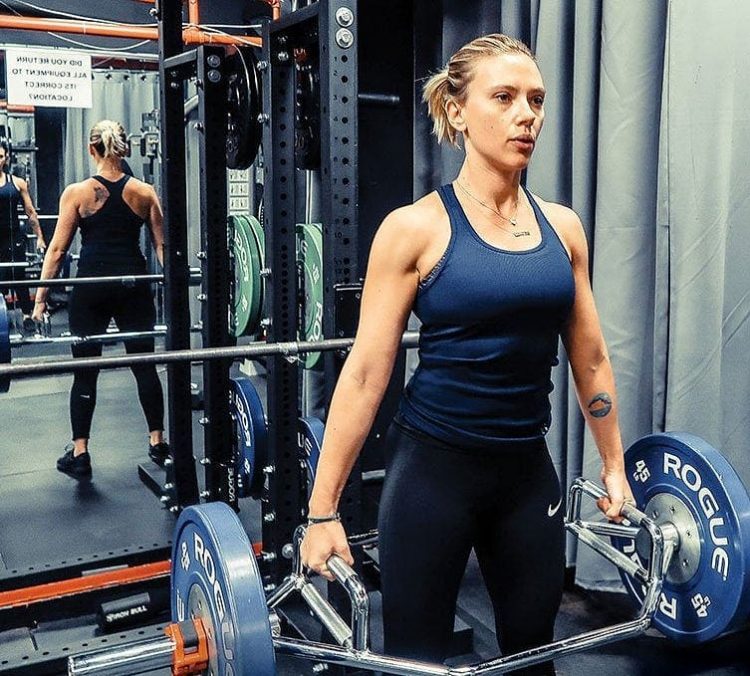 It's likely to cause some folks to cock an eyebrow, but the Black Widow of the Avengers movie seems kind of soft compared to the Black Widow who starred in her own movie. To be fair, she was finally the star, and she needed to look the part. But what's easy to agree with is that she was never a pushover since she's been tough since her appearance in Iron Man 2. But getting over the point, her work for Black Widow was insane since she had to go so much harder to impress the audience.
For this, ScarJo ended up lifting and engaging in gymnastics which helped her flexibility and overall strength, as well as giving her an even more amazing physique. I know, how do you improve upon near-perfection, right? But the fact is that ScarJo can now perform a 245 lb. deadlift, and she's no slouch when it comes to a killer fight scene.
Florence Pugh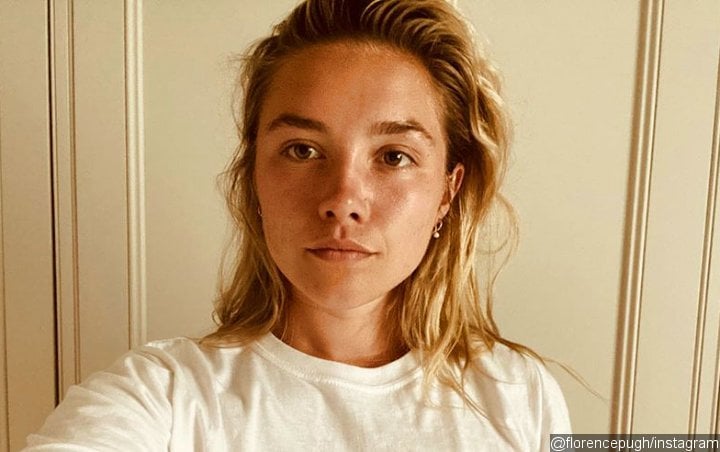 Florence is kind of an everyday movie star to be honest. She doesn't train like others, and she doesn't follow a strict diet like others, but somehow she makes it work. Well, she puts in a lot of work…that's how she makes it work. But as far as what she does in the gym, she strength trains, she performs stunts, and she makes it clear that she's not going to be told what to eat. That doesn't sound like it goes together, does it? Looking at the results though, it's tough to say with any confidence that she's doing it wrong. In fact, her track record at this time is strong enough to make it clear that even without a strict diet she's rocking every part she plays out of the park.
Two roles definitely appear to exemplify her though, since during her time in Fighting with My Family as Paige from the WWE, she appeared to be in her element. As Yelena Belova in Black Widow, she was just as impressive, and even more snarky if one can believe it. But as far as her training goes, it's easy to get down with the idea of CrossFit and stunt training if one can consume the calories one wants without getting strict about their meals.
Gal Gadot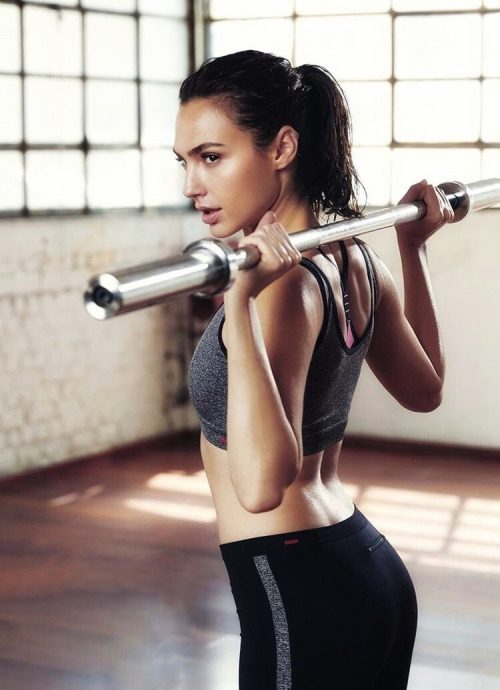 So who are you more into, Giselle from the Fast and Furious franchise, or Diana Prince, aka Wonder Woman? Meh, it doesn't really matter, since Gal Gadot managed to train pretty hard for each role. Between strength training, cardio, and learning how to fight with a sword and shield, this radiant and tough-looking woman knew how to train her body to get into the best shape possible. Thankfully a lot of this probably came from her time in the Israel Defense Force, though she's had plenty of help over the years to help refine her training for each role she's taken on.
As of now a lot of people can't help but see her as the badass of the FF or Wonder Woman franchises, but she's also proven to be a talented actress. Where she'll go from here is hard to say, but if she takes on another physical role in the future it's very easy to assume that she'll excel at it.
Gina Carano
Let's just put this clearly so everyone can understand. This woman was a part of MMA for a period of time, so she knows what kind of work to put in for a role. Between her time as Angel Dust in the first Deadpool movie to her time as Cara Dune in The Mandalorian, Gina has known how to get ready for a performance. While she's not the greatest fighter of all time, the fact that she was good enough to step into the octagon and get down to business speaks volumes.
Not only that, but her movie career has been impressive enough to keep her name in mind for a while now. If she comes back to the Star Wars franchise it would be a welcome surprise, but don't hold your breath just yet.
WTR? (Why's That Radass?)
How could that NOT be Radass? Women have come a long way in Hollywood over the years. There are plenty of reasons to be happy about this, but one among many is one that people rarely hear about. The women that are really turning heads, in the action genre at least, are those who are doing the work. Watching a woman flexing in the gym is definitely a head-turning event.