Hey, it happens…no judgment.
We've all been young once.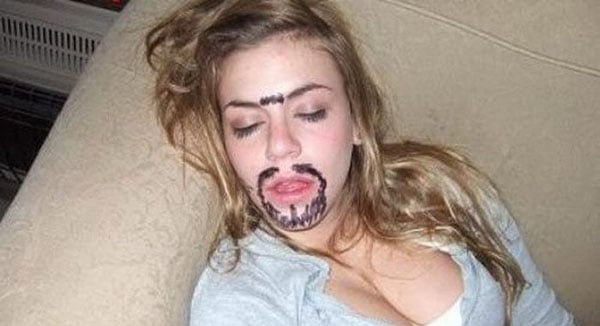 This is why you don't fall asleep at a party. It's kind of a common rule.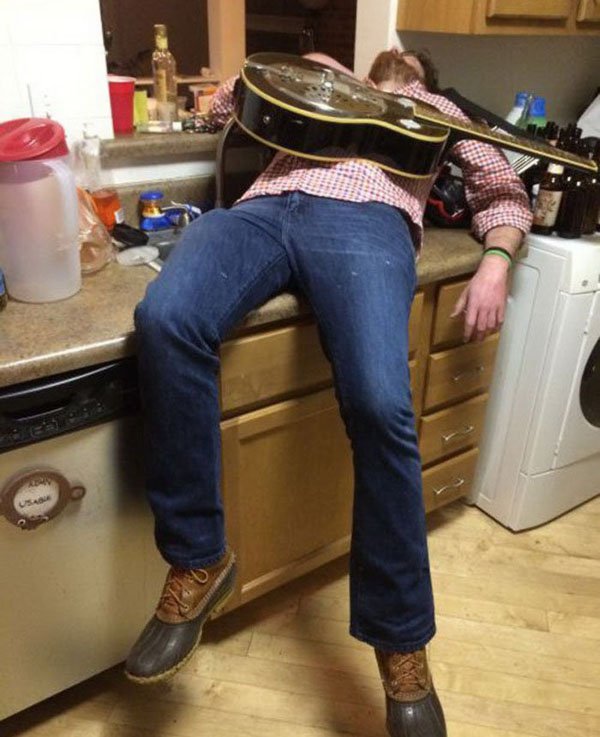 Ode to the counter, thanks for all the support.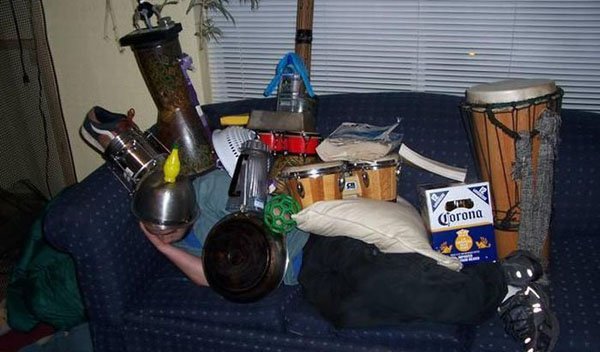 Someone didn't know when to stop.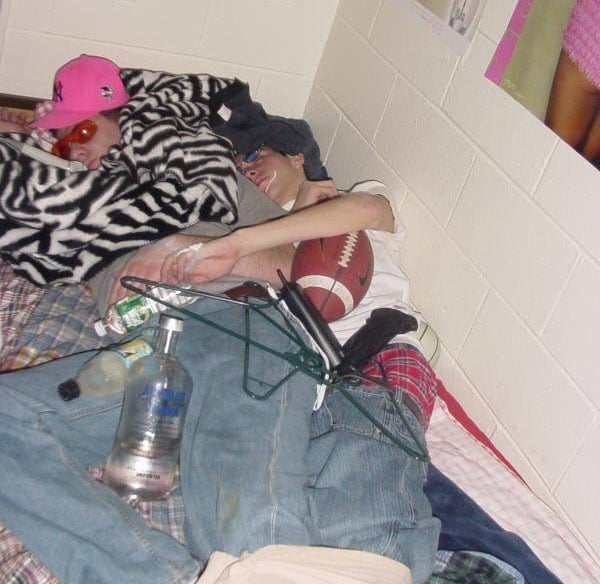 This is when you know you're best buds.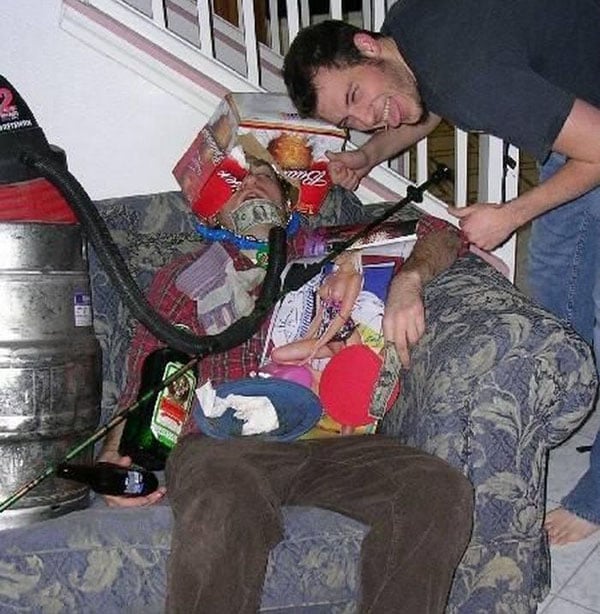 It'd definitely be nice to know the lack of thought process when this was being staged.
There are rules to being drunk…no, not just legal rules.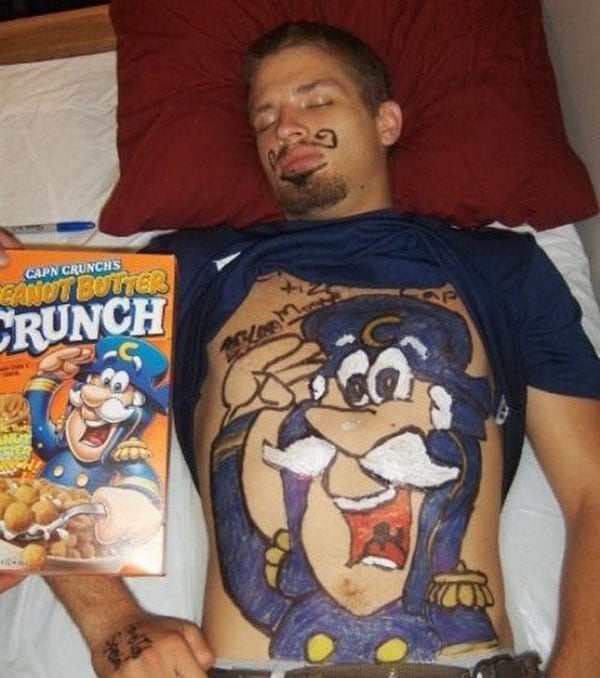 How many people forget this simple rule? Sigh, makin' it happen…Cap'n.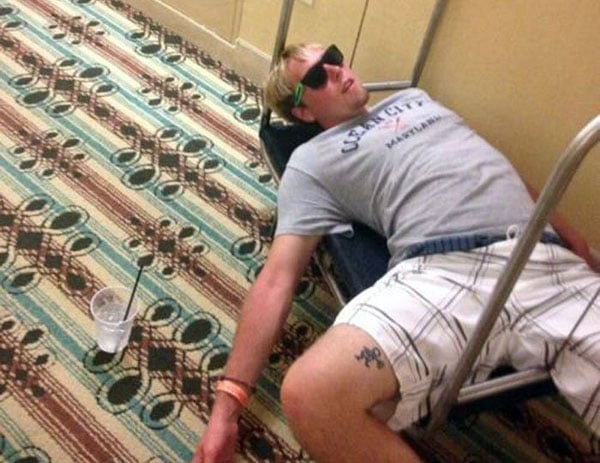 Bar to door service, I love it.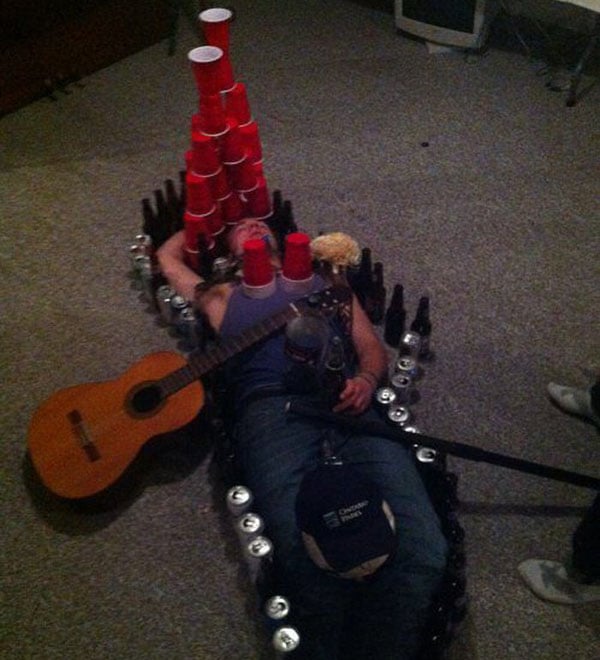 Who needs crime tape?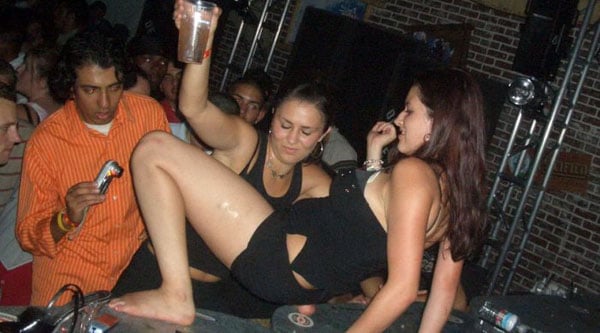 Strange, the guy with the camera looks amazed, or horrified…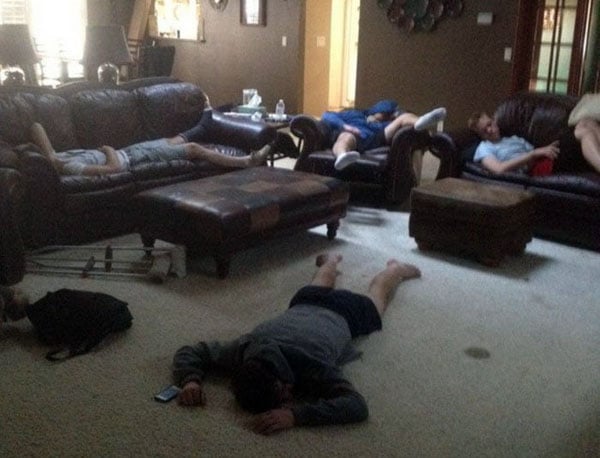 This is kind of like what happens with cats and catnip.
Being drunk is one of the most comfortable things of all.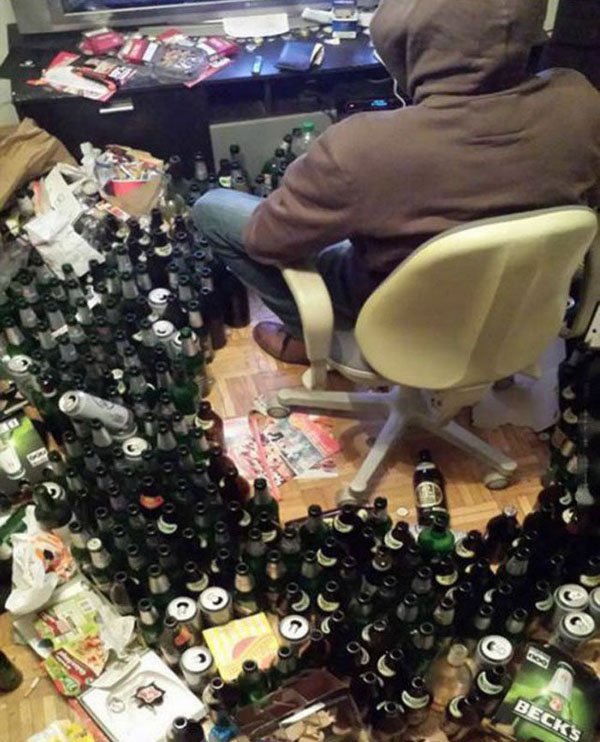 Honestly, how many of those have been filled with piss?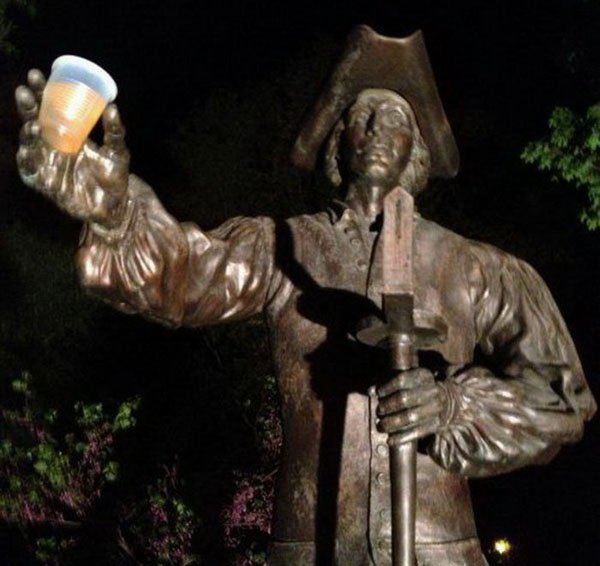 Respect…right?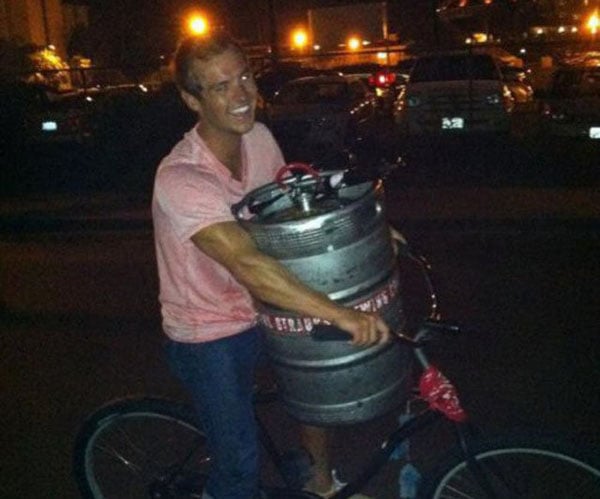 Props to the guy for staying balanced.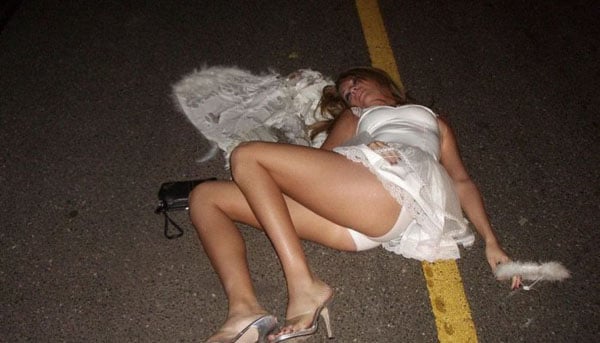 Um…well…okay.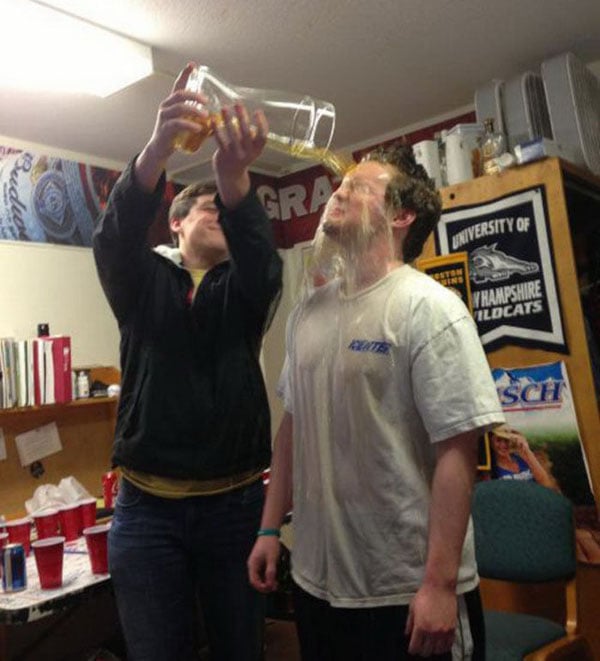 You get the feeling that it's not beer in that boot.
Every place can become a bed.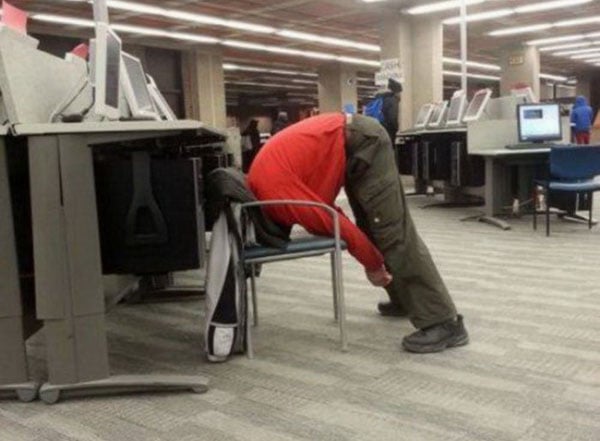 Pulling an all-nighter when you're drunk isn't a great idea.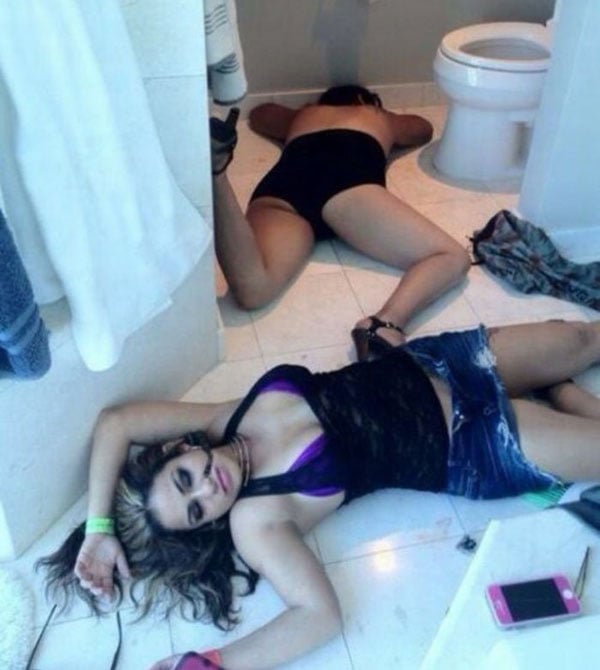 So…yeah, that happened.
Would you want to reverse engineer this one?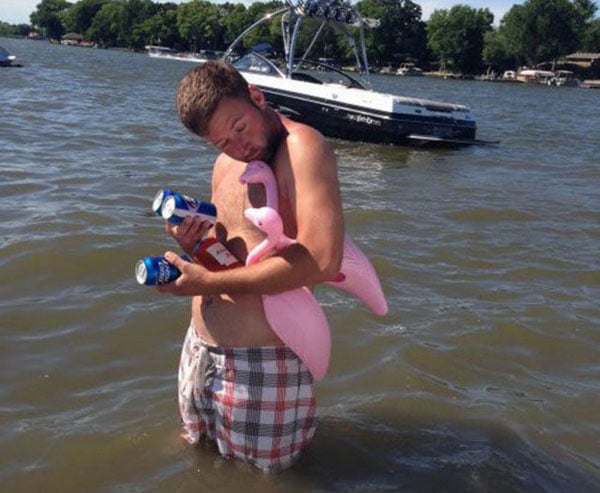 Aww…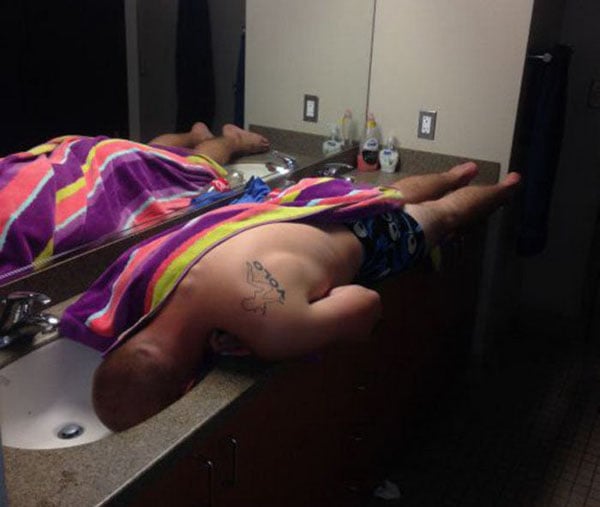 I mean, it's advantageous, if he throws up it's going in the sink, and he has somewhere to lie down. But oh, the kink in his neck the next morning.
Practicality after all…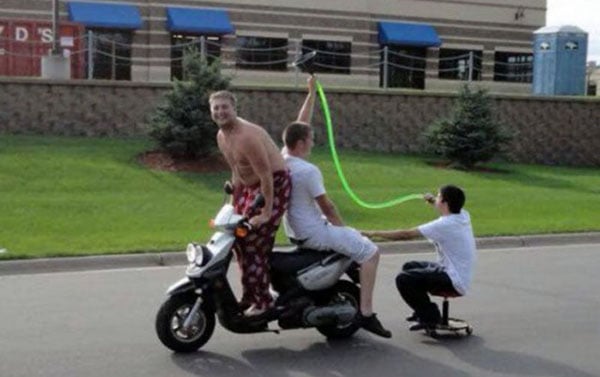 Beer bong on the go.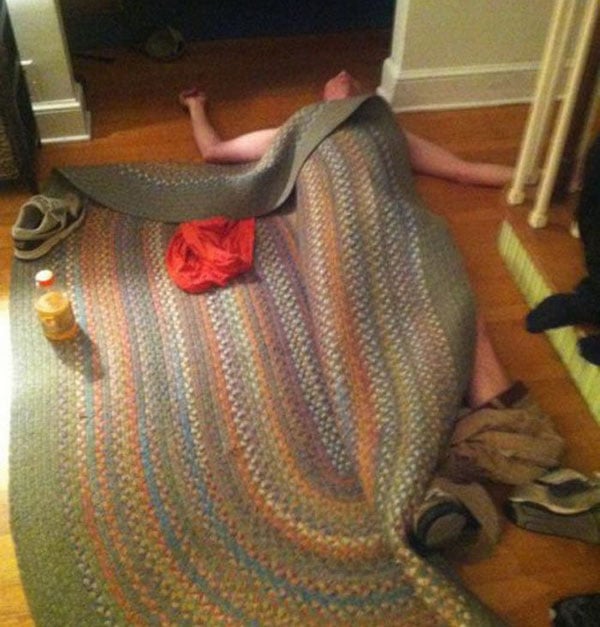 As long as you're warm…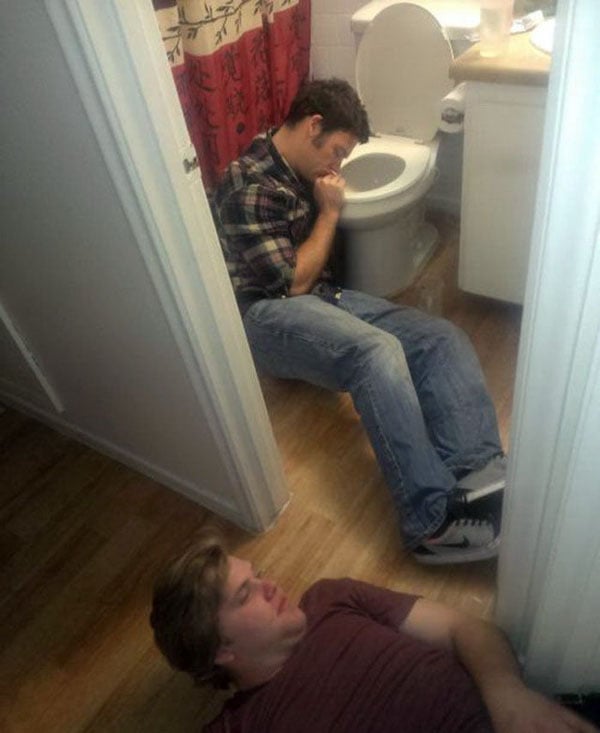 Dude, you done yet?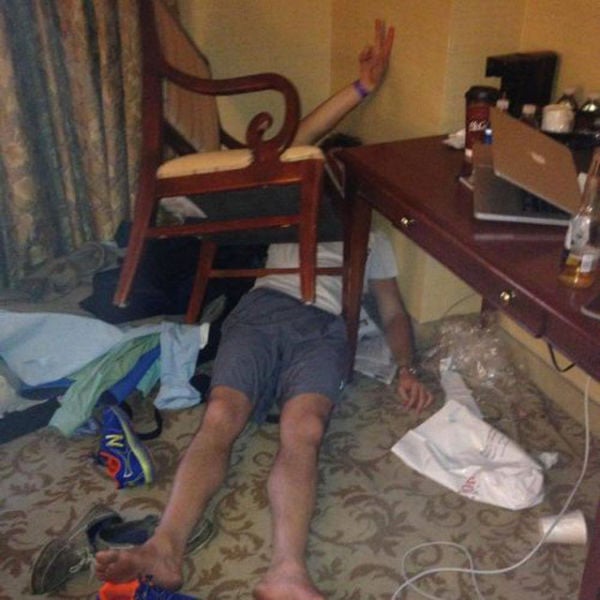 I'm going to go with poltergeists…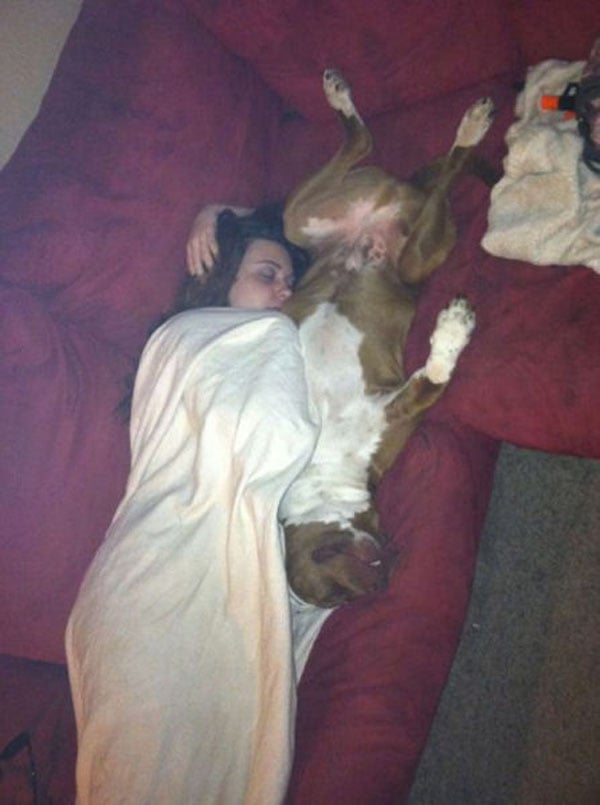 Is the dog smiling?
It makes you wonder sometimes.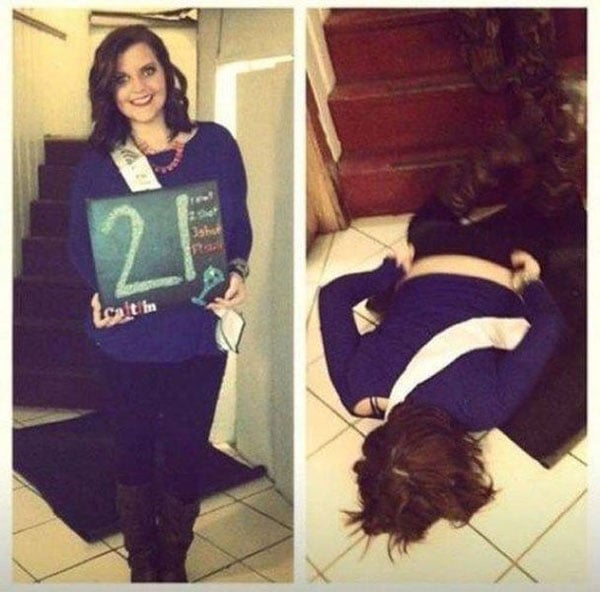 How cute, the before and after pics.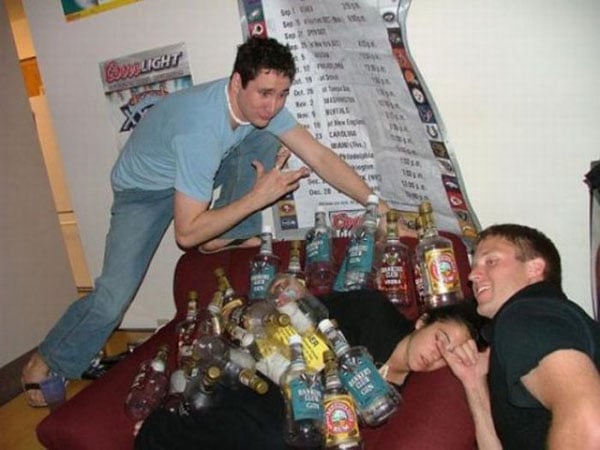 Ah, college life.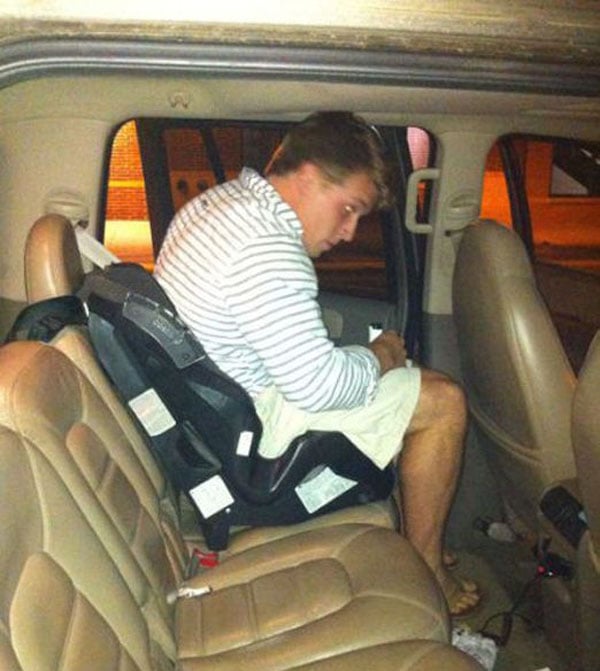 Think of it this way, this could be a cool and hilarious punishment for getting kicked out of the bar.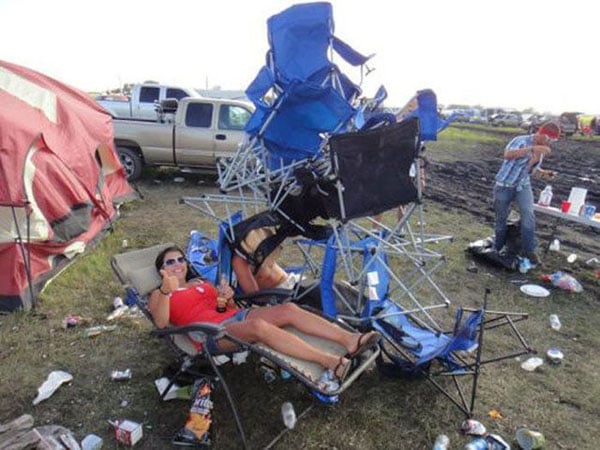 I'm kinda confused, but in a good way.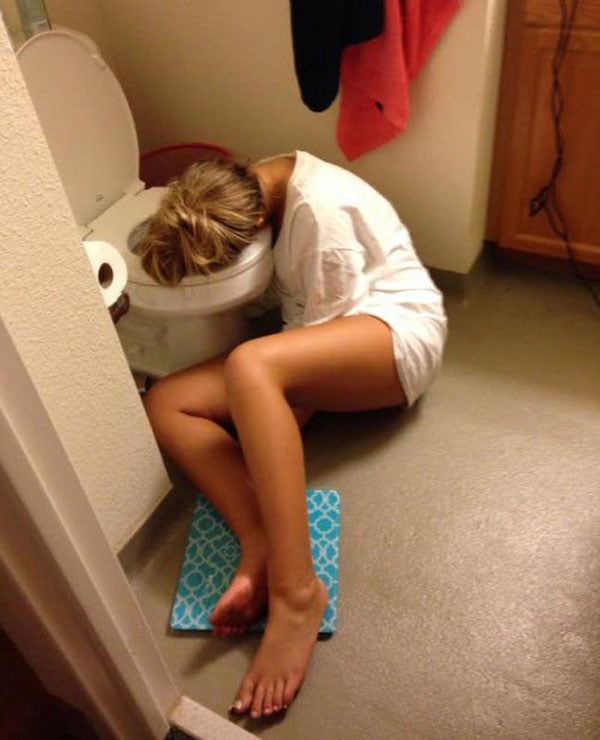 Meh, it's all good, her face is in the toilet.
WTR? (Why's That Radass?)
There are a lot of unspoken rules when it comes to drinking that some people either take for granted or just don't know. But if you're going to drink, it's a good idea to learn as much as you can so that you can avoid the worst of the hilarity that can come from drinking.