Alcohol does strange things to people.
You can't help thinking how many it took.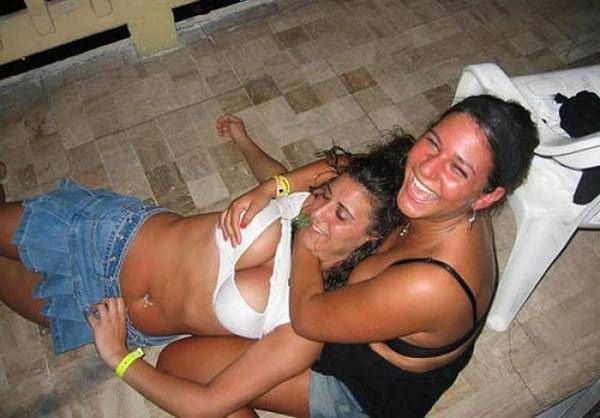 There's a story here, I'm certain.
When you're drunk enough, any surface looks like a resting spot.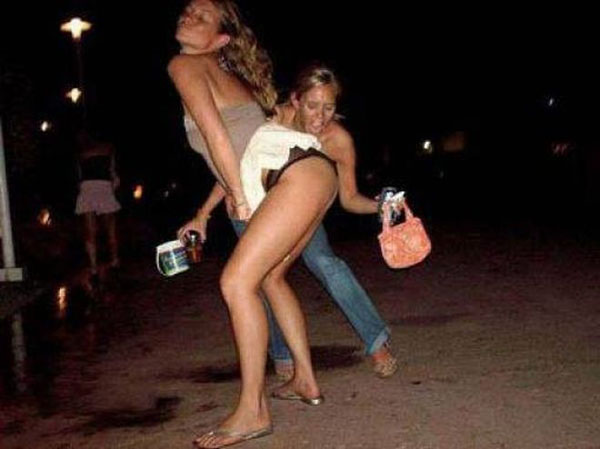 Oh, the anticipation.
As a guy, what in the world would you be thinking?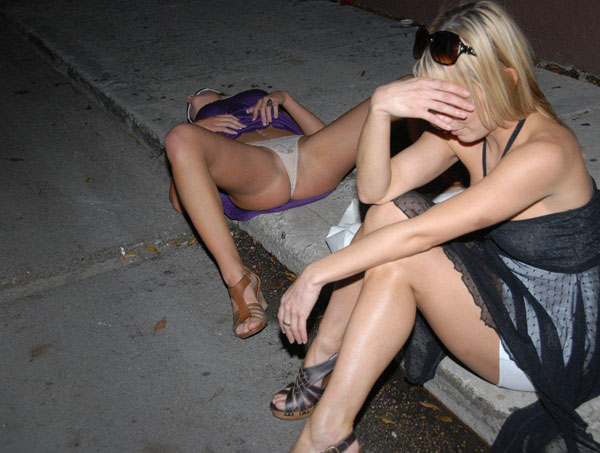 This is when you question your friendship…even as you stick around.
Inhibitions, what are those?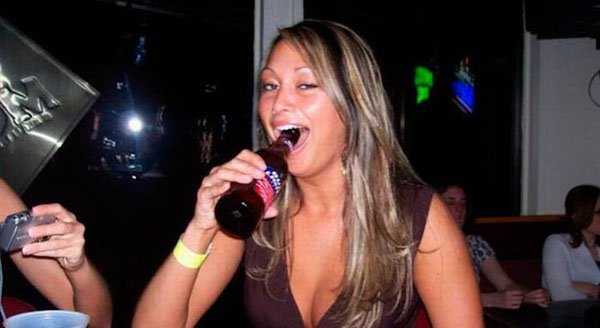 Hard to look away, isn't it?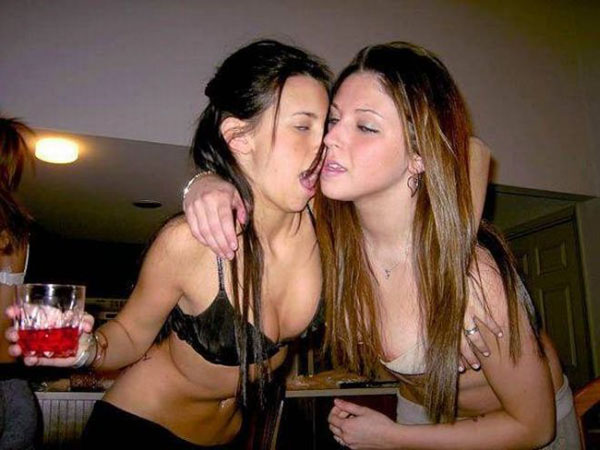 Everyone loves everyone…until that one little slip happens.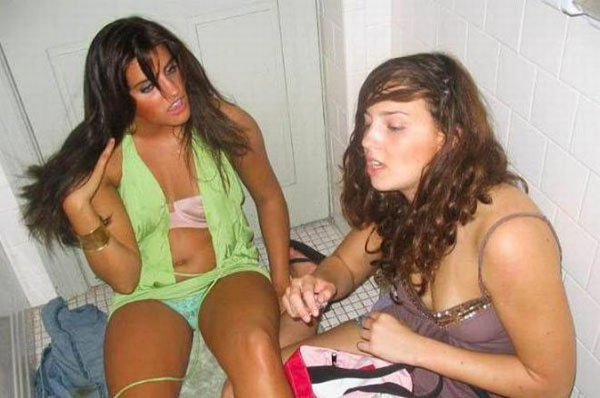 Drunken confessions and conversations are some of the best.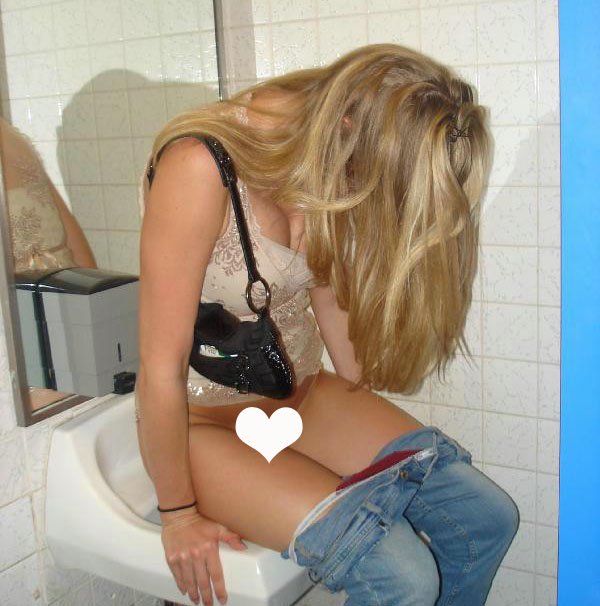 Anything looks like a toilet when you're this far in the bag.
Ah, the memories…do you really want them?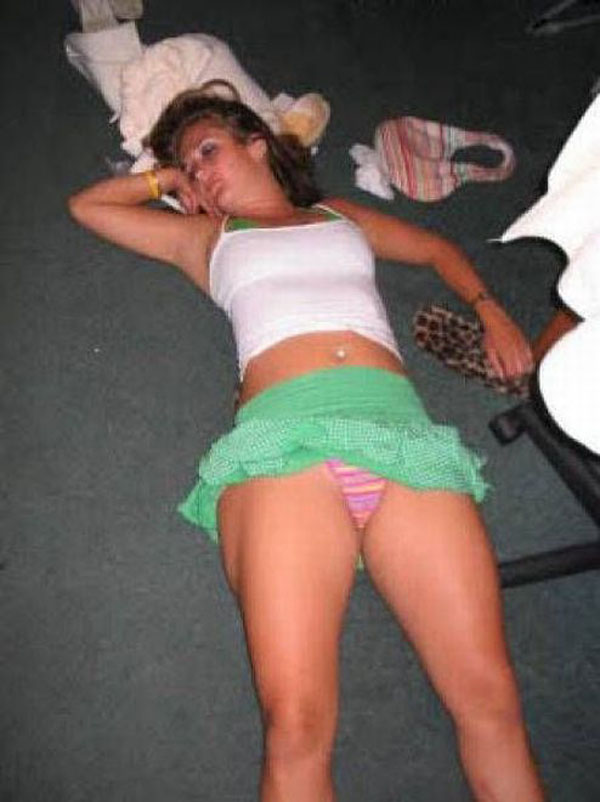 Seriously, there was nothing around to cover up?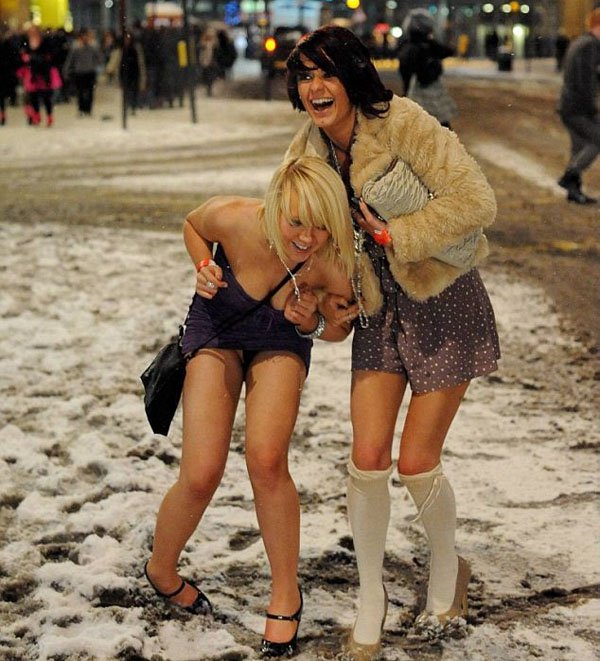 Alcohol can only do so much.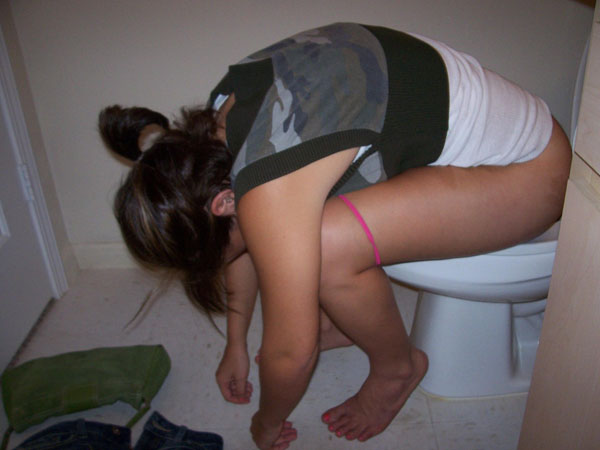 At least she found the toilet, right?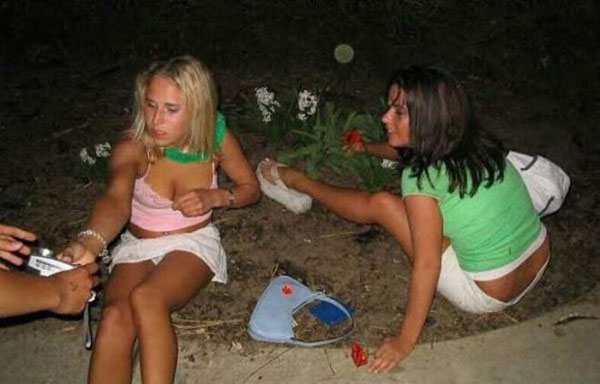 I mean, sitting down is the best idea sometimes.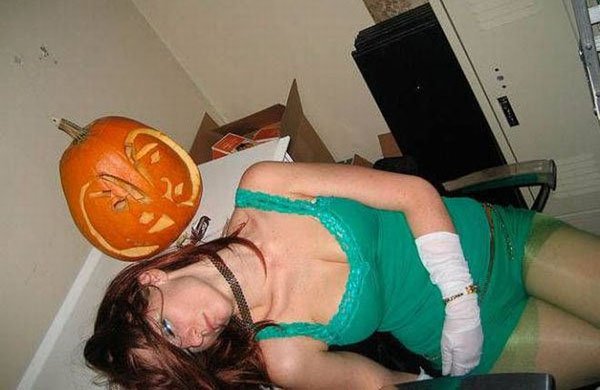 Ah Halloween, let alcohol flow and inhibitions go…
There are reasons you don't drink to excess.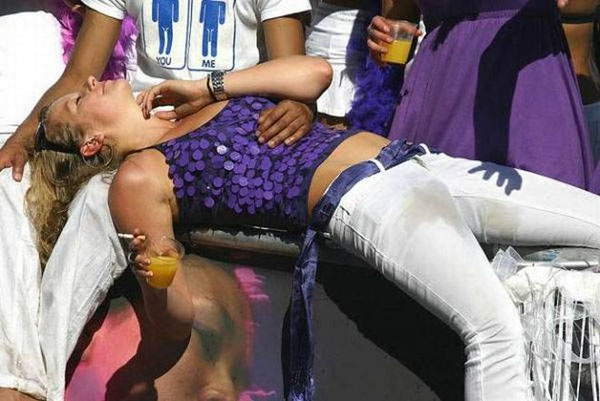 Yeah, she 'spilled' something…right…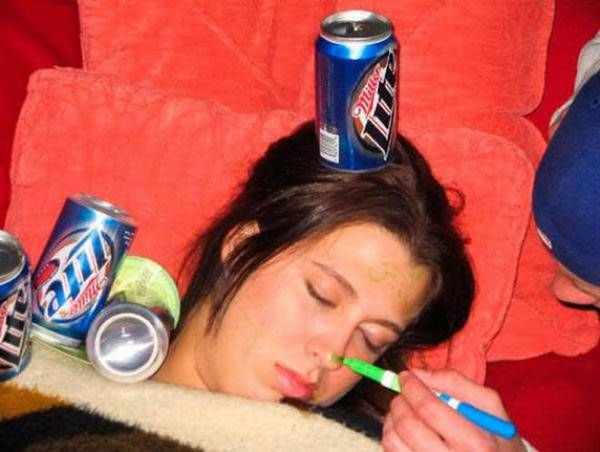 You don't fall asleep when you're drinking…
…and this is why.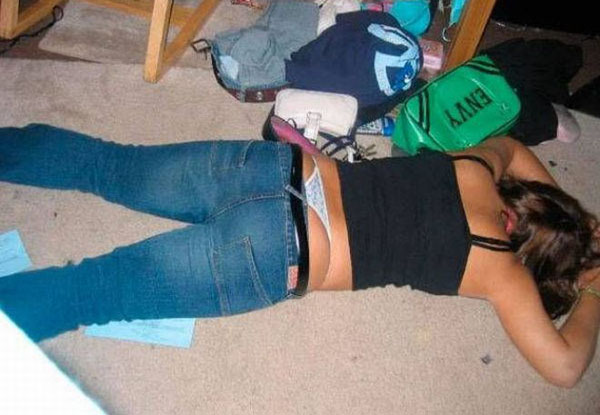 How in the world does a whale tail NOT give an atomic wedgie?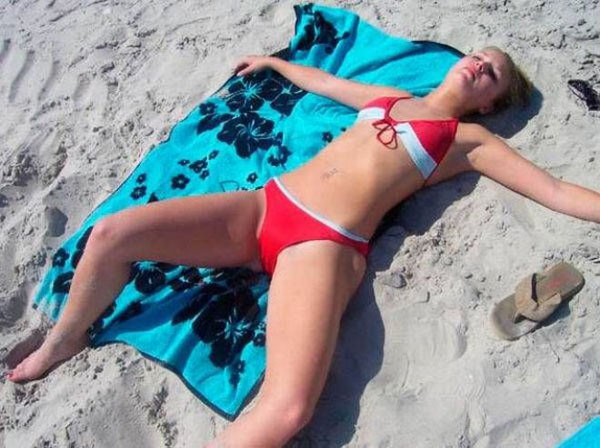 I get the need to even out your tan, but come on…
You kind of have to laugh, otherwise you might lose faith in humanity.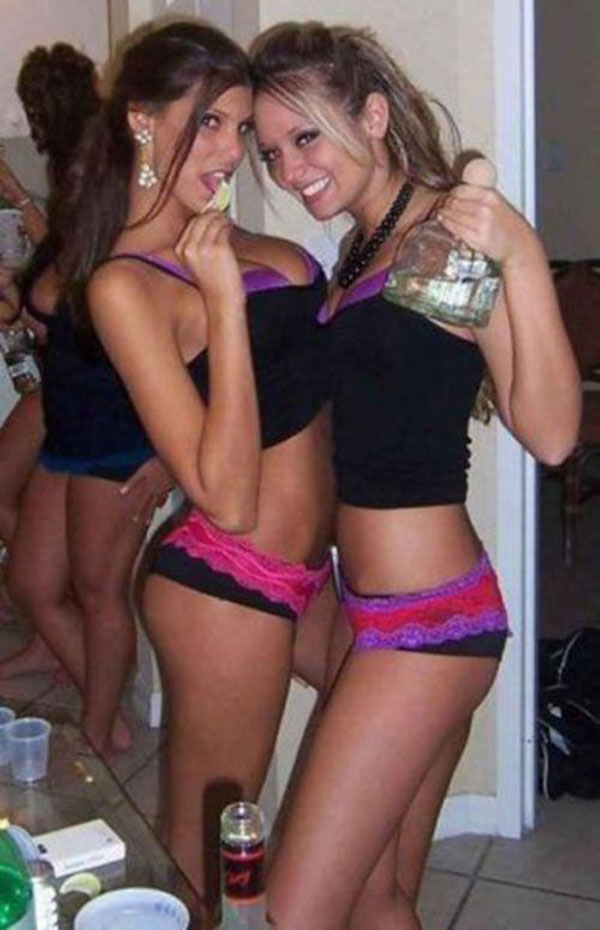 And so the night begins…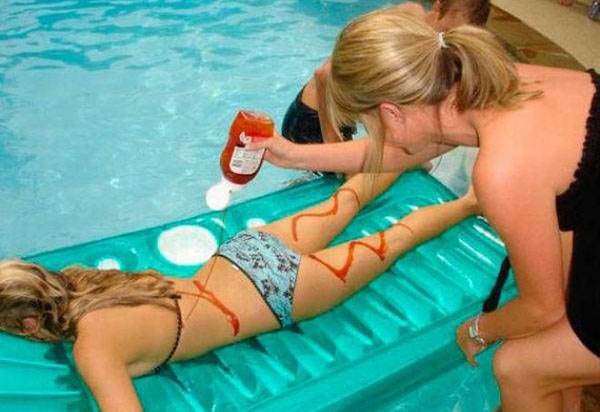 Seriously, I'd be more worried about ketchup in the pool…nasty.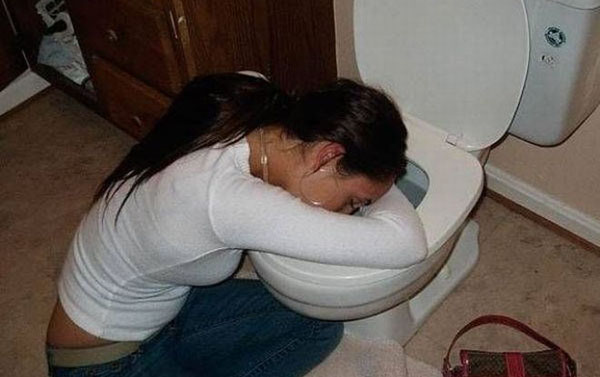 On the plus side, she made it to the toilet before passing out.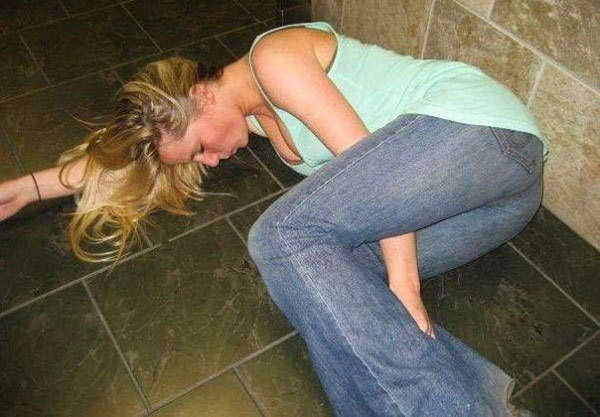 Your body has a way of telling you to just lie down, you've gone far enough.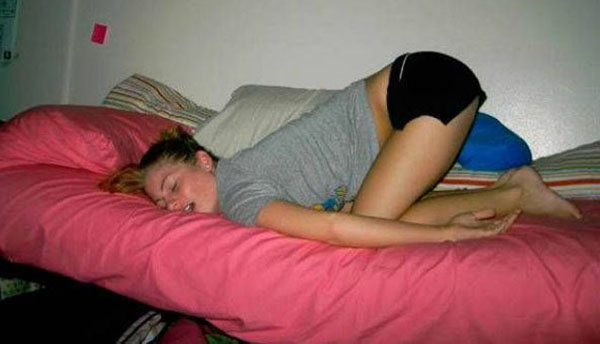 Nothing that bad here, unless the alcohol comes back up, with friends in tow.
Guys do stupid things too…but we don't look as good doing it.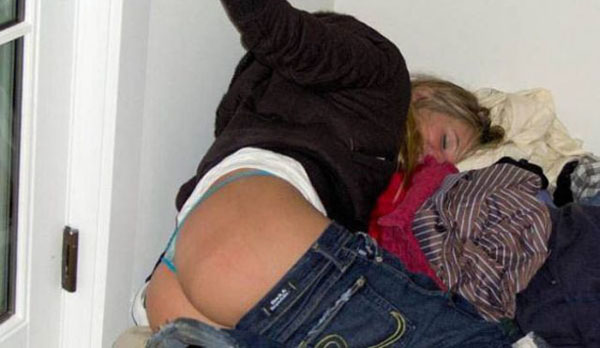 She ALMOST got it right…at least she found a comfortable spot to pass out.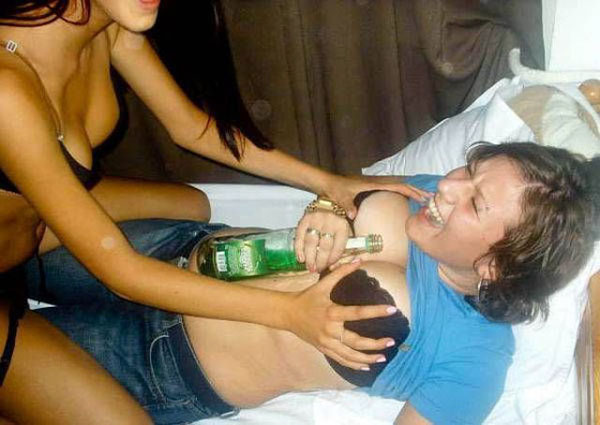 When you're BFF's I guess anything goes.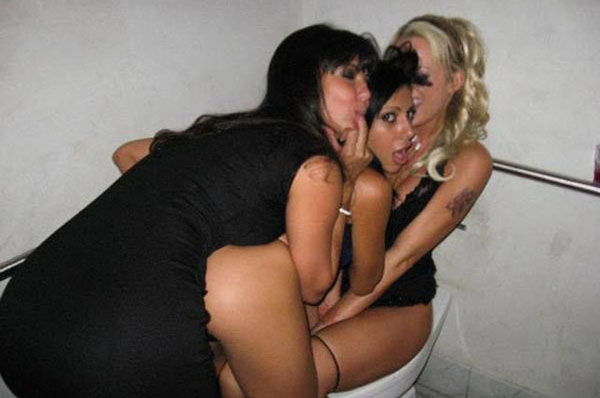 …emphasis on ANYTHING.
Casual petting?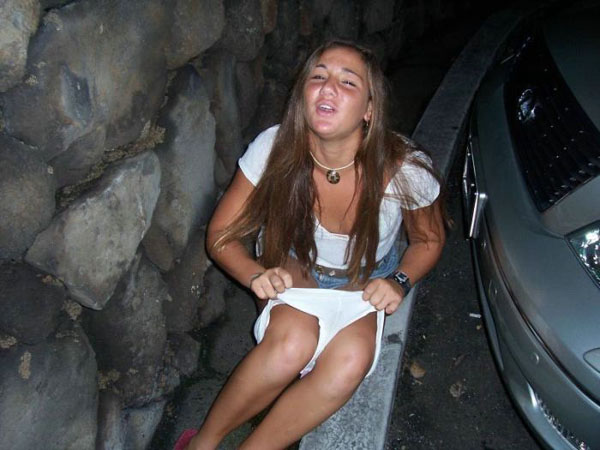 When you gotta go, you gotta go…I guess.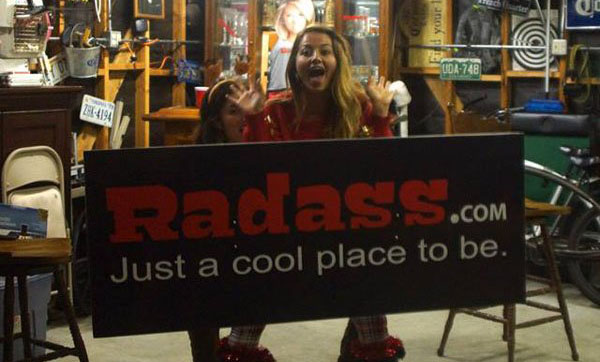 And so the night begins, right?
WTR? (Why's That Radass?)
Let's be honest and say that being drunk is okay, having fun is okay, but taking advantage of others when they're drunk is NOT OKAY. These are jokes folks, and it's all in good fun. But here at Radass we hope y'all have fun while staying safe. Otherwise, party on Radassers!