Finding the right gift for Valentine's Day is kind of a pain in the ass, isn't it? Either you luck out and/or actually pay attention to your significant other and find the best possible gift that suits them, or you get something that they smile at as they consider a way to get back at you for getting something so godawful. It's more intense than a lot of people really think about to shop for a Valentine's Day gift, especially when you're shopping for a woman. I can already hear the 'sexist' chant from some folks, but the truth is that this holiday is geared more toward women than men. And guys, if you do manage to find yourself the recipient of a gift of two on this day then keep in mind that your SO must like you a lot to think about reciprocating.
But the typical hunt for the perfect gift for someone is a brain-buster that has a lot of guys scrambling for just about anything they can find, or spending a good portion of their paycheck on candy, gifts, nice restaurants, vacations, etc., in order to keep their SO happy. So what's the perfect gift? The answer might be kind of a downer since there is NO universally perfect gift for everyone that's bound to satisfy every last person that's being spoiled on V-Day. Why would I say that? Why would I be a downer? Because it's the unvarnished truth that most companies don't want to admit and will only do so when they're trying out a new tactic on the suckers that are desperate to give their SO the best damned Valentine's Day they can. Trust me, the best gift for your Valentine is to pay attention and figure out what they really want.
So, what do they really want? Hell, I don't know. Even married couples that have been together for years have an issue with this since they either lose touch over time or they're somehow hopeless enough that they simply can't bring themselves to listen long enough to find out what their spouse really wants. Believe it or not, that last scenario is more of a stereotype and definitely more rare than one might think. But it's one that persists since it is pretty damned funny when a person really thinks about it from a comedic standpoint. Let's get into it, shall we?
The classics are hard to go wrong with.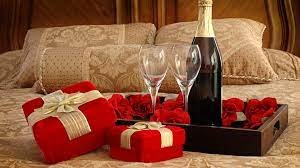 You would think everyone would love to have a night out at a swanky hotel with wine, champagne, treats, and gifts galore, right? Well, it might work for some folks, but it's not something that everyone can get into since some folks would prefer a bit of Netflix N Chill, or perhaps a night out at a simple buffet or something similar. But there are those high-class loving individuals that tend to love the fancy, high-priced items and locations that are bound to make them feel a little extra special and pampered. it's bound to break the bank at times, but once can't really put a price on peace of mind, can they? Okay, some of us can, but some folks are more than willing to drop a large chunk of their paycheck on gifts such as a stay in a luxurious hotel with room service, gifts that are lavished on them, and a memory that is bound to last at least until next Valentine's Day.
This is a good idea to be certain, since it makes a person feel special, and appreciated, and takes any and all of the work out of their hands and allows them to simply be taken care of. Anytime you can make your SO happy and allow them to just relax, you're bound to come out a winner, we hope.
Flowers work with some folks.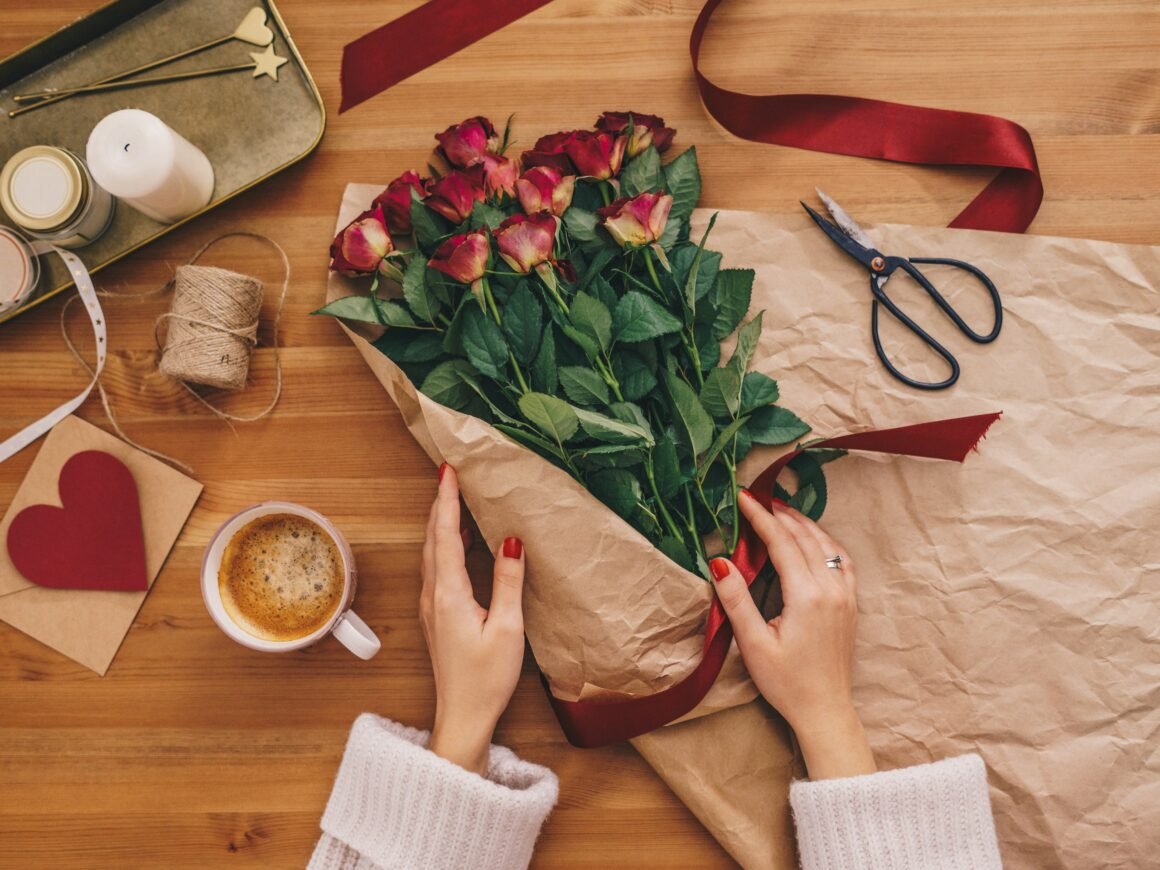 Flowers are kind of a typical gift but at the same time they tend to say a lot, especially if you happen to know what type of flowers your SO really likes. Roses are kind of an easy go-to since plenty of people happen to think that they're beautiful and definitely elegant. But have you priced out a bouquet of roses lately? You'd have an easier time finding roses in the wild at times than buying roses around this time of year unless your wallet is deep enough to take a high-dive into, especially since just a couple of roses can cost a serious chunk of change. But there are other options, some that will be just as expensive if not more so, and some that won't be that big of a deal because they're not considered to be quite as prized.
The thing about buying flowers is that you really need to know what your SO likes if you want to have any hope of making this the perfect gift, and you do need to take care of them, pot them, or else this is a very short-lived gift.
Specialty gifts are great for those that like things that are a little more personal.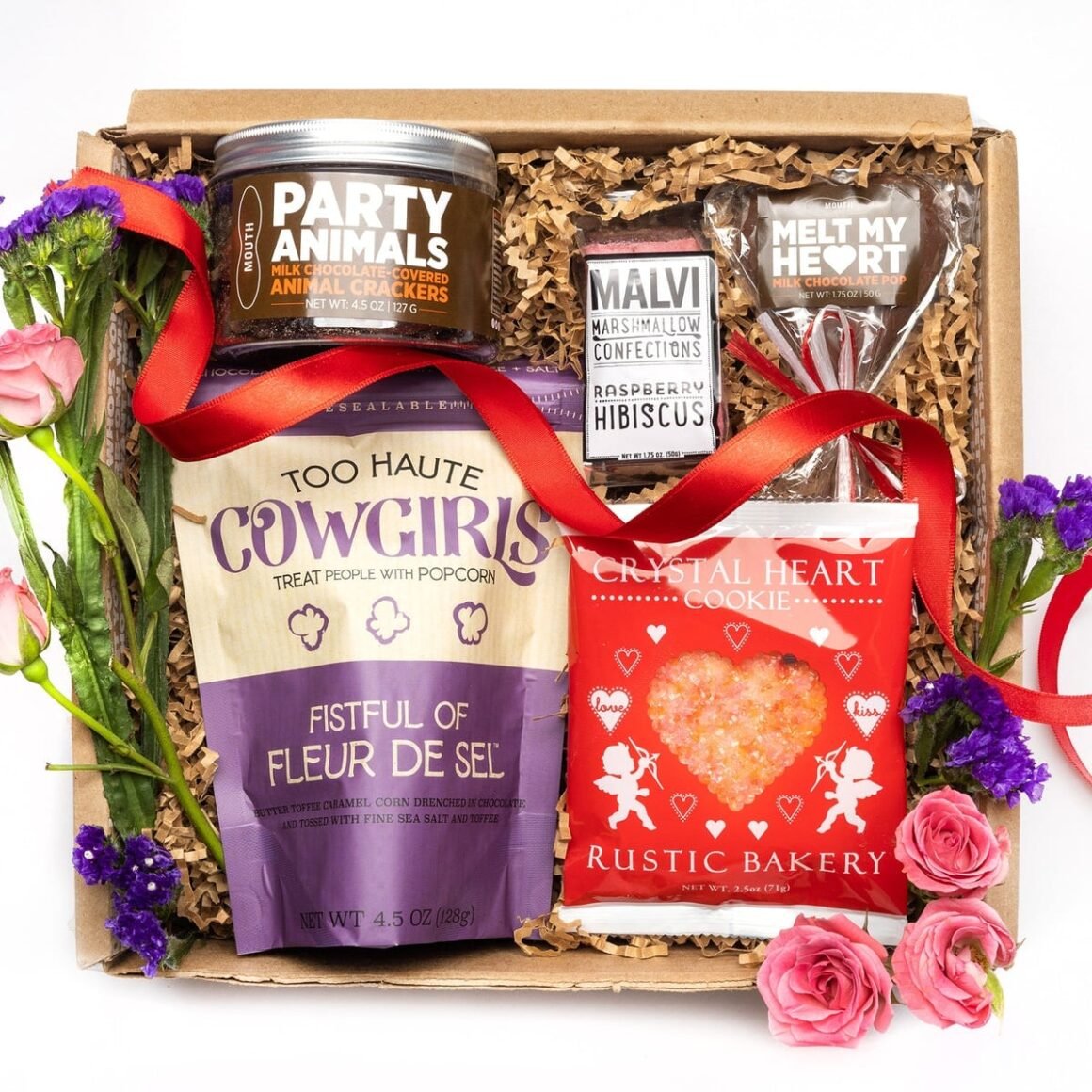 Bath salts, anything that might make your special someone feel good and even rejuvenated in the tub is a great idea when trying to give them something that doesn't cost quite as much and doesn't mean leaving home. True, you'll have to give up some bathroom time and just let them enjoy themselves, but it's worth it if it helps them to just relax. Keeping your SO happy is the name of the game right? This is a good way to do it, and once you let them relax for a bit you can surprise them with breakfast, lunch, or dinner.
From the simple things to the pricey baubles it's a good idea to simply keep your SO happy.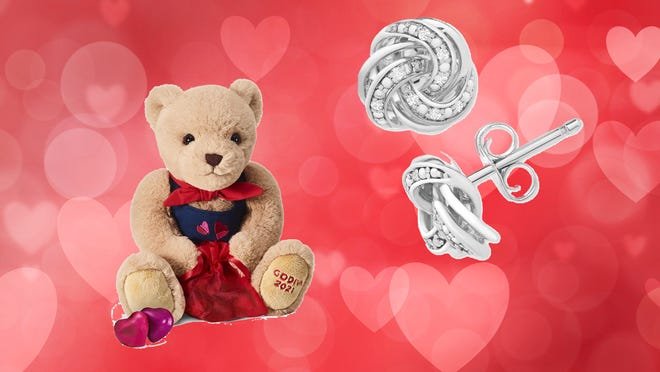 There's nothing wrong with going simple on Valentine's Day, in fact some people prefer this since they might care for the baubles and the high-priced chocolates and other fripperies that are there to be had. But this goes back to knowing what your SO wants and knowing where to get it. Those that love the high-priced stuff, well, there are plenty of stores out there that are ready to run you a line of credit if you need it, and very few are going to turn down someone that can pass a credit check. But if you're lucky, your SO will enjoy pretty much anything so long as it's coming from your heart and is something they happen to like.
The uncommon gifts are sometimes the best.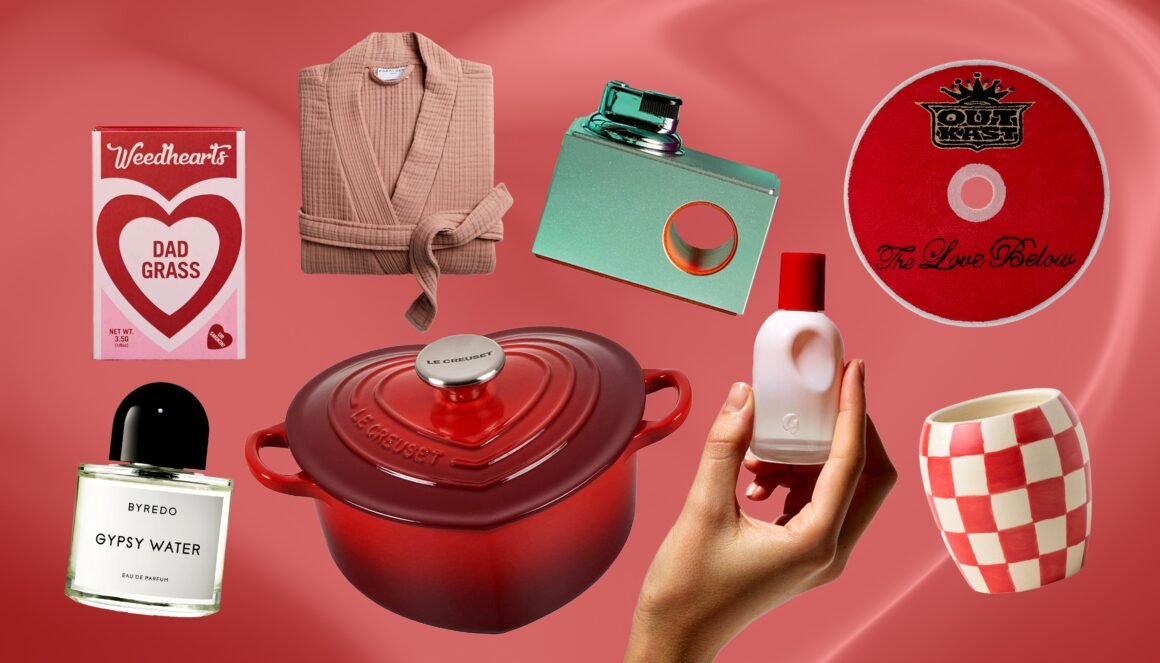 There are a lot of gifts you can get your SO on Valentine's Day, and sometimes a person that loves the uncommon gifts that aren't always thought of by anyone else offers up the best time when it comes to searching for what they want. This opens up the door for a lot of opportunities that some folks might not have since their SO wants something that they know will be to their liking. Searching for gifts that don't make a lot of sense on Valentine's can be fun since it allows a person to get a little wild and crazy with things since they could very well have a partner that is going to like just about anything and find the good in any gift. We should all be so lucky, right?
There are plenty of locations where Valentine's Day takes on a different meaning.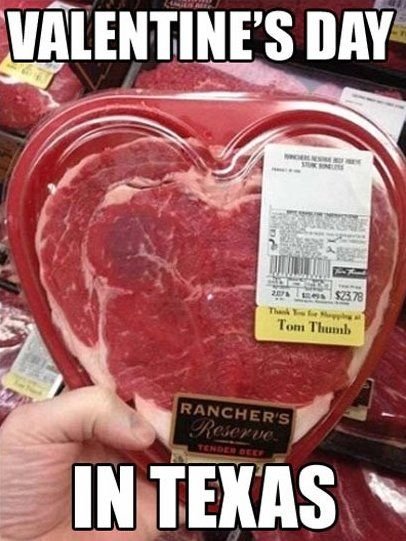 Hey man, you don't badmouth a steak in Texas, and most Texan ladies would likely see this as true love, whether they're giving it or receiving it. There are plenty of other areas where local gifts are easily the better option than going with the classics. For instance, from northern Washington down along the west coast, coffee is a great way to start a Valentine's Day, especially if it's gourmet or locally roasted. Folks in the PNW love their coffee, and it's one of the sure things on any given day, but especially on V-Day. One can bet that in a lot of other parts of the country it's the same since if there's one thing that Americans tend to do, it's customizing a holiday to fit their personal needs.
Whatever you do, don't cheap out, and don't screw up.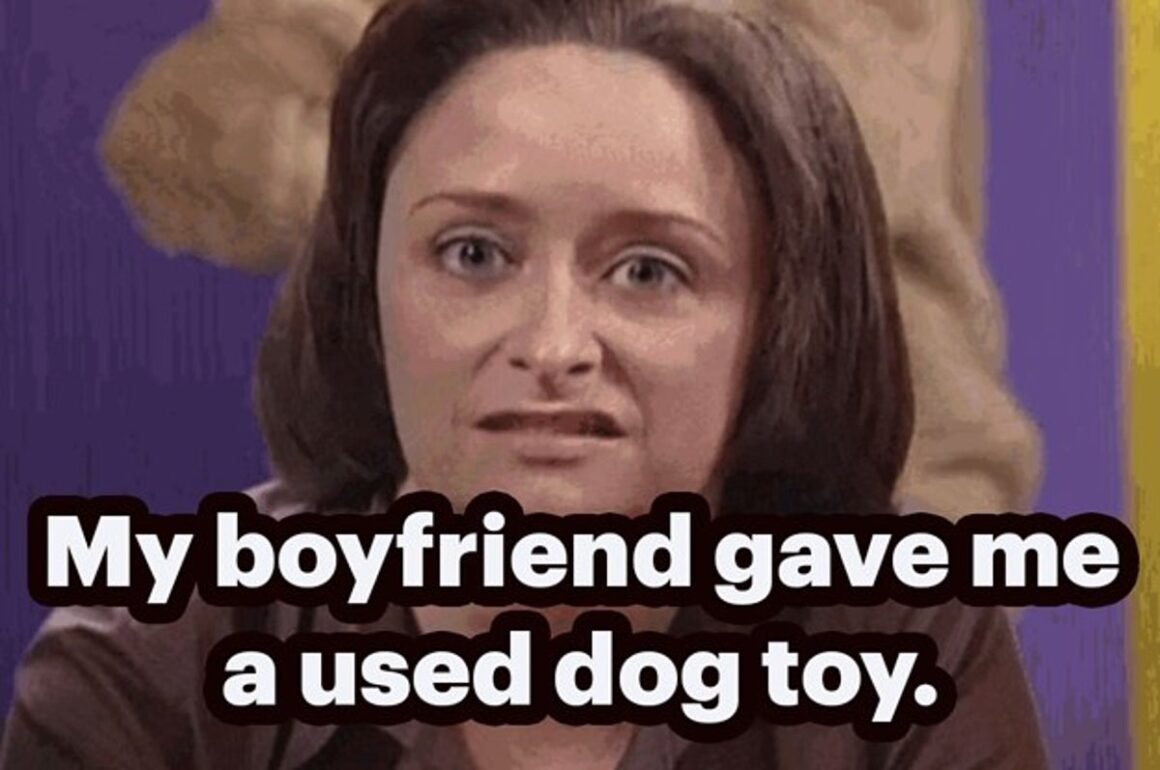 It sounds easy enough, right? Getting a bad gift should be easy to avoid, right? I wish it was that simple, but it requires that a guy do the hardest thing that there is to do in a relationship, and that's to listen. I do wish it were easier, I do wish there was some foolproof way to make this day go off without a hitch and that everyone could be happy somehow, but when it comes to gifts, some guys are going to screw it up and others are going to do just fine. Why? Because they LISTEN!
WTR? (Why's That Radass?)
We want your Valentine's Day to go off as well as it can and to do that it might take a few bucks here and there to make it happen. The point is, take care of that special someone in your life and if you need to get a gift, get something that you're certain is going to make them happy, because it's something THEY like.