It's okay to laugh, that's what memes are 4…
So what are memes all about if we can't laugh about them, right? There's a meme for just about everything out there, but sometimes they don't make a lot of sense. The trick with a meme is that they can be personal, but if they're meant to entertain a lot of people and be usable for more than one situation, it's best to avoid being personal with them to improve clarity and allow them to be versatile enough to move around from post to post. But then again, some are great since they are specific to a certain holiday or situation and can be used whenever that situation rolls around again. Memes for the 4th of July are exactly like that since they aren't bound to a single year unless they happen to be created that way. But the fun part is that they're just as funny year after year because we might forget about them or go without seeing them for so long that they strike our funny bone just right when we see them again.
One thing to know about July 4th memes is that they're no less funny, but some memes point out the effect that this day has on a lot of people. Don't worry, we're not going to get super serious about the memes and ask you to cover your eyes if you're sensitive. Let's face it, the folks that enjoy this site aren't that sensitive since, well, the stuff we tend to show isn't for the faint of heart or the prudish folks that might want to call it 'wrong' or problematic in any way. We're here to have fun and display a bunch of funny memes for the upcoming 4th, and if they come off as a bit sensitive then we'll likely still make fun of it, in a good-natured sort of way, of course.
So let's enjoy the days leading up to the 4th, let's laugh a bit, and above all, let's just have a good time.
July 4th means different things for a lot of people.
You would think that fireworks might show up on a quality camera a little better, right? But one thing that a lot of people appear to forget is that unless you've got the type of camera that can pick up just about everything, your average camera phone isn't going to do too well when you're looking up that the night sky for that brief flash that will mean that yes, you were watching the fireworks at some point. It's a little bit of a disappointment to be certain, but it's something that tends to happen since, well, it's usually dark and cameras don't always perform well without light, and while I know very little about photography, it feels like a flash wouldn't be that great of an idea.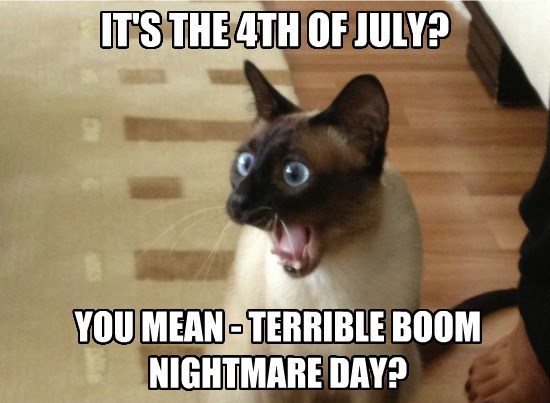 There are a lot of people who preach about the effect that loud noises and bright flashes have on pets. While fireworks are a lot of fun for many people, those who are overly sensitive to such things, namely pets. It's usually a good idea to keep pets indoors on the 4th since even if this holiday doesn't affect all of them, and it doesn't, I recall having a Siamese cat that barely glanced at the lights in a bored way, there are plenty of pets that don't like this day since it's noisy and confusing. There are plenty of human beings that don't like it for the same reason. But that's not about to stop a lot of people from enjoying the day.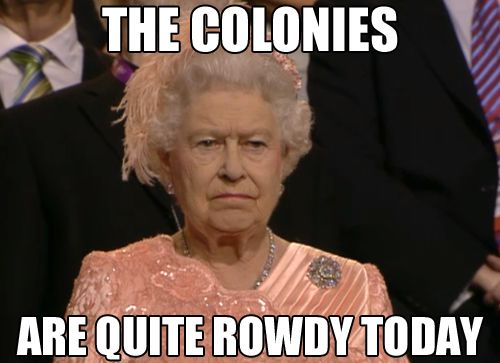 You can imagine that there are a lot of people that are going to find this funny, and some that aren't going to get it for a moment since we don't talk about it as much. The fact that England is the country that America was born from, mostly, is kind of like an old sore that the English, some of them at least, bring up every now and then as a polite or snarky jab at the USA to remind us that at one time our country was considered a part of theirs. But it's water under the bridge, right? Let bygones be bygones since our two nations are friendly, or civil, to this day. Right? Right. Right?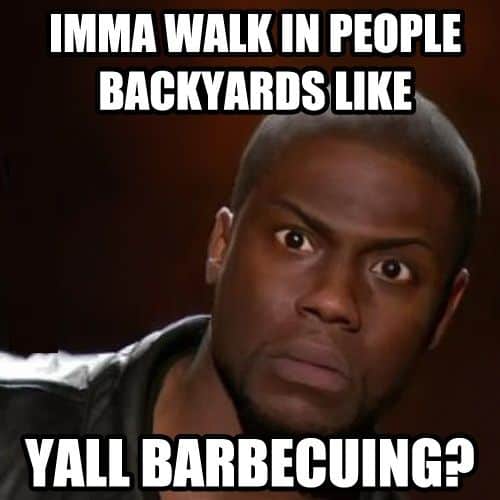 This is the time of year when you can walk down the street and smell that barbeque from another neighborhood over, right? Okay, maybe that's an exaggeration, but the fact is that the smell of meat cooking on a grill, especially if a person knows what they're doing, is intoxicating at times, right? It wouldn't be a bad idea to just wander around, sniffing that wondrous smell of sauce and cooking meat, unless you're a vegetarian or a vegan. But obviously, walking into someone else's backyard might be kind of, well, controversial, unless you happen to know them. Even then, you might want to wait until you're invited.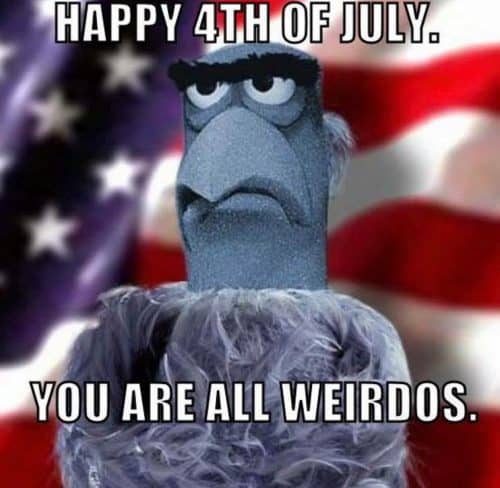 Can you say 'let your freak flag fly'? One thing about Americans is that we're a bunch of oddballs and a lot of us are extremely proud of it. The idea of being an American means that we likely came from a lot of different places unless one is part of an indigenous tribe. The point is that this place has been a home to all of us for a while now and no matter how divided America is at times, we're still a country that has continued to move forward under the idea that as weird as things get, we're going to be here for a while to come.
The 4th is kind of a crazy day, but everyone gets through it in their own way.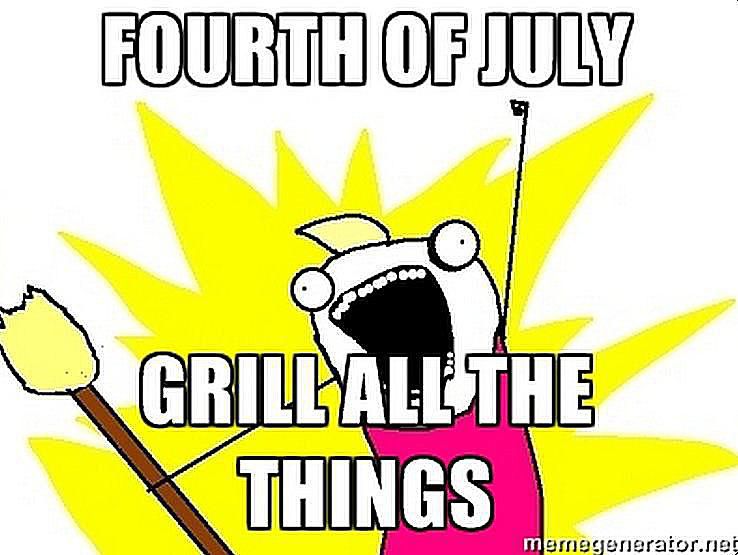 Yes, YES. Grill ALL the things…okay, maybe not all of them, but grill a lot of them since food is one of the biggest parts of this day that a lot of people anticipate, almost like a summertime Thanksgiving. Hey, there's plenty to be thankful for when it comes to being an American, and food is definitely one of them since the burgers, the hot dogs, the steaks, the corn on the cob, and everything else that people love to prepare on this big day is great and leaves us feeling just about as groggy as turkey day does in November. There might not be any football, pout, but there's still plenty to do on this day to keep us all occupied. Right?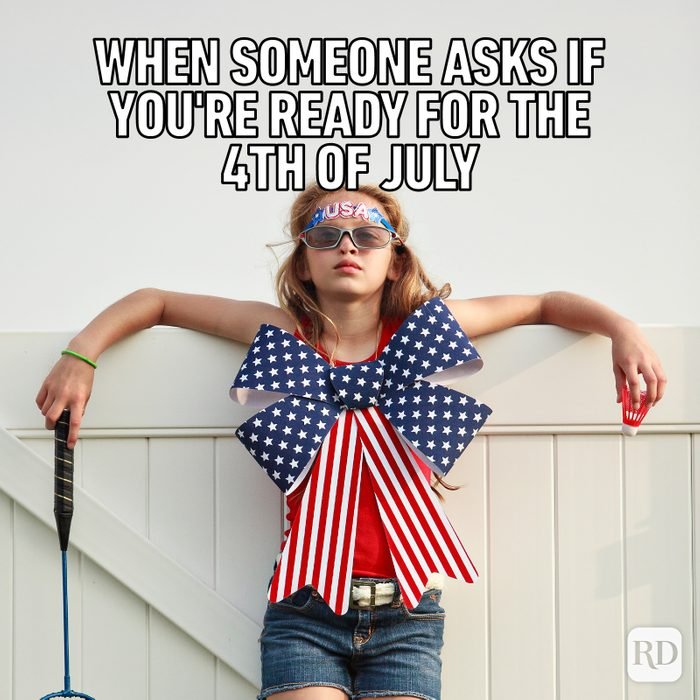 When your 4th of July game is so on point that you don't even need to be asked, you know you're doing it right. This is a day when the red, white, and blue are shared prominently by those who either love the country they live in or at least love the colors and how they tie into one outfit or another.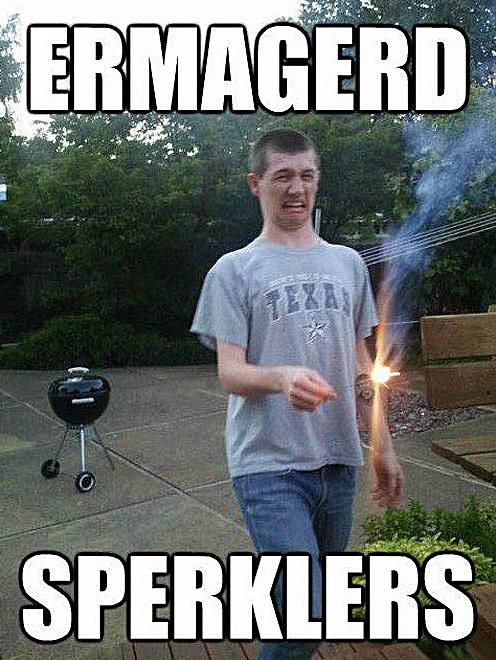 Oh yes, there will be fireworks, and they will be loud, and they will burn brighter than sparklers. But when you're a kid, a lot of stuff is impressive and ultimately cool since it's fire, it's explosions, and for a lot of us that meant a great deal of fun and wonder since, well, we were kids and it was cool. That feeling is still there with a lot of kids, but while regulations and restrictions in a lot of states have kind of ruined the party in a way, there are still a lot of people that love to see and hear things go boom. It's important to be respectful of others that might suffer from real cases of PTSD, but if you can find a spot where people are enjoy the boom-booms, then light 'em up.
Of course I'm kidding, this is why some of our parents and grandparents are missing fingers or have insane skin grafts after all. Okay, maybe I'm kidding, maybe I'm not, but that's the point when it comes to memes. If you have a sense of humor then you'll see what I'm talking about, since stuff like this is funny as hell, even if the reality is that playing with fireworks when intoxicated isn't that great of an idea.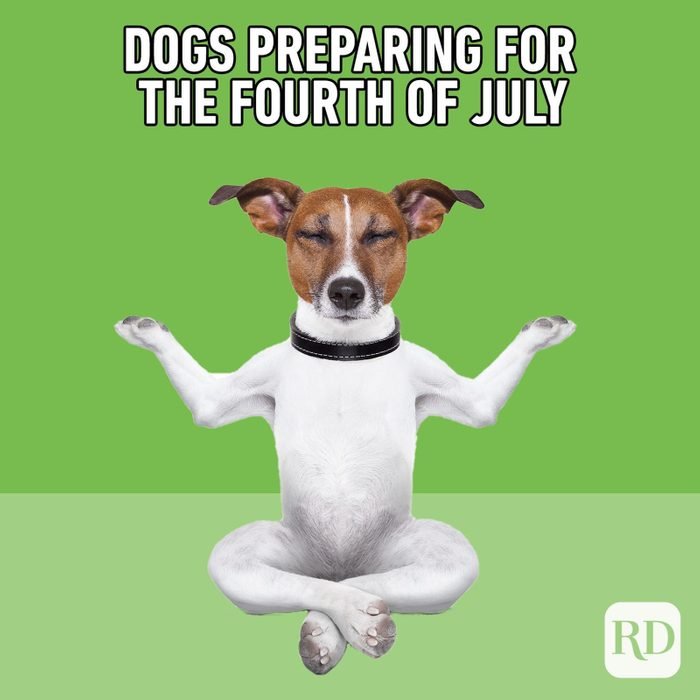 As I mentioned above, this day is going to be kind of stressful for a lot of furry friends, and it's best to keep them inside and keep them calm in any way you can. When your senses are too acute and you don't know what those burning lights in the sky are all about, it's fair to assume that one is going to get a little bit nervous and even scared when they keep going off over and over, especially with those who like to celebrate several days early.
WTR? (Why's That Radass?)
This is a fun day to celebrate the history of this country, no matter what folks might say. But it's also a day that you might want to make certain that your sense of humor is shared by those you're around. If it's not, their loss.