You might need to hose yourself off after getting a look at these ladies.
It does feel as though a day that's labeled "hump day" should be a little different due to the name, yeah? Of course, if that was what hump day was all about there's a good bet that not a lot would get done. But since hump day means something different for many people, it's fair to fantasize about a wet hump day. In this day and age, one might think that adding the word 'wet' to hump day is toxic and not at all necessary, but thank the dear lord that saner and slightly toxic heads tend to prevail more often than not. Seriously, there's nothing wrong with spending a Wednesday looking at pics of women dousing themselves or just standing in the rain. If nothing else, it has the ability to perk a person up a bit, especially if the week feels like it's lasting forever.
Some would argue over when and how the term hump day came into being. Hey, a lot of things that have vague origins are debated, but the point of it is what hump day stands for. After all, it's easy to figure out since a long work week is much like climbing up a tough, demanding hill. Once one gets to the top, it's an easier trip to the bottom. In other words, people started in the 1950s, or 60s (remember, vague) the idea of talking about hump day as a way to look forward to the weekend. That kind of begs the question of how people who worked the weekends looked at hump day since working non-stop makes this day kind of pointless.
But when one gets down to the nitty grit, hump day is a nice idea that places the thought of an easy breeze into the weekend that a lot of people can get behind. As far as the actual hump day, a lot of people are of a different mind concerning the sense of it. Some folks don't care to remind themselves that they're halfway through the week, while others looking forward to hump day since they can breathe a sigh of relief as they're halfway through their normal week and can start making plans on what to do when Friday evening comes along. A lot of folks use hump day to take a breather, while others take the time to fantasize and let their minds cut loose a bit.
Is there any real connection between hot women and hump day?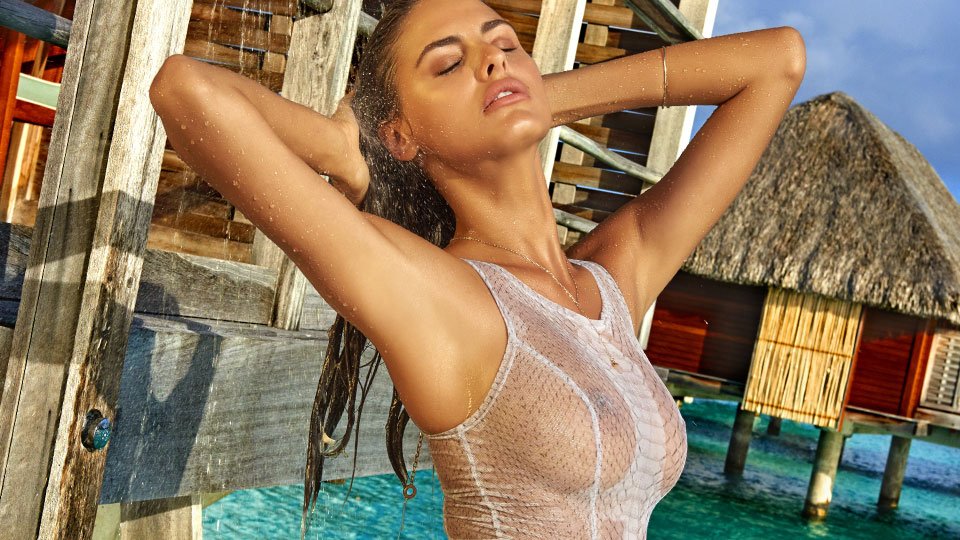 To be honest, no, there isn't a lot of connection, if any, between beautiful women and hump day. A lot of people would no doubt debate this in one way or another, but a lot would take the word 'hump' and create a perverted reason why the two go together. Truthfully, looking at scantily-clad women who could win a wet t-shirt contest is enough to make a lot of guys breathe a sigh of relief in the middle of the week. After all, hump day is about just easing back and being grateful that there's only half of the week left to go. Why not add a bit of pleasure to the relief? That's what I say anyway.
There is something alluring about a woman who's soaking wet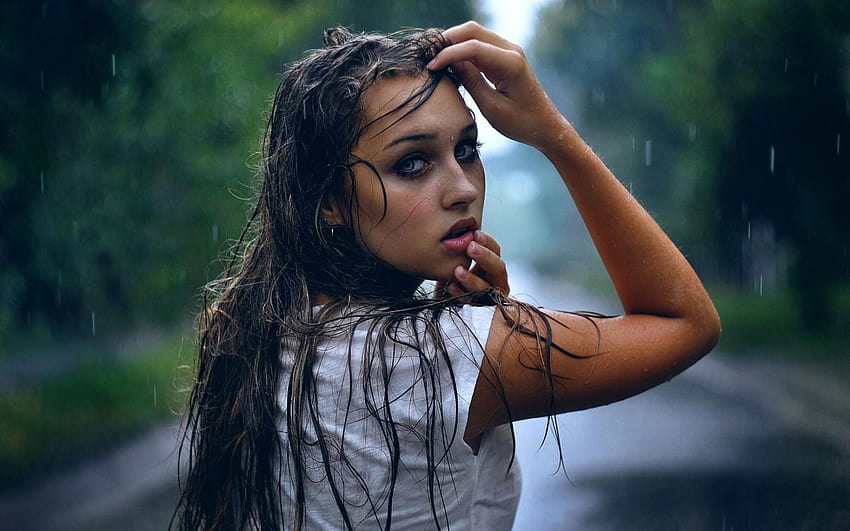 Everyone has their personal taste in women. But when it comes to seeing a woman wet or at least a bit damp (get those minds out of the gutter) it does something to a guy. Maybe it's the sheen of the water on her skin, or the damp look of her hair, but a wet woman turns a dry guy on…or something like that. Water is a universal substance that does wonders in a lot of ways, so there's got to be something there that could better explain the phenomenon of a wet and sexy woman.
Strangely, being wet makes a woman appear a little more exotic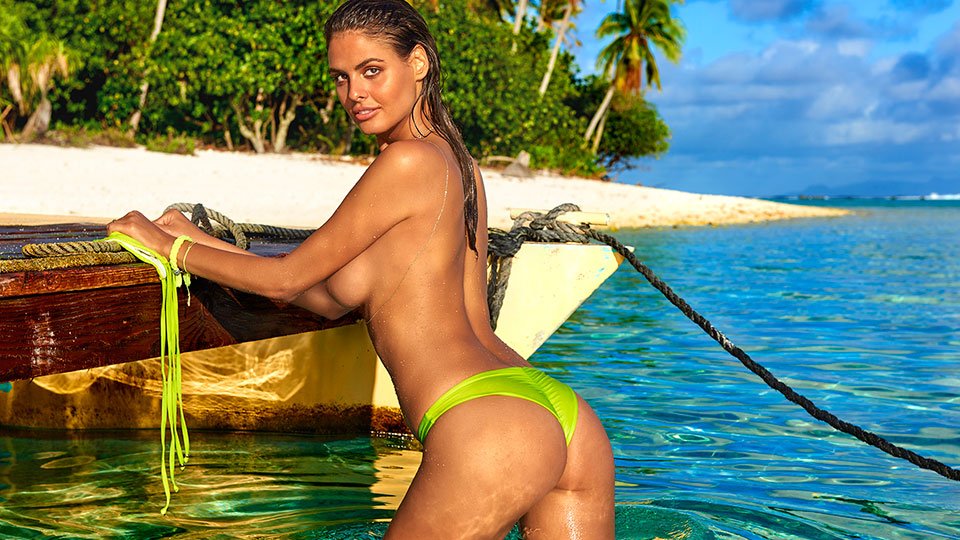 Granted, a woman kind of needs to have an appeal for men to be considered even hotter when she's wet. Hey, it's an appearance-based attraction that drives most men wild since if the initial attraction isn't there, then adding to it doesn't do much to stoke the flames of desire. But take a hot woman, get her wet, and yes, give her a revealing outfit, and a lot of guys will feel drool starting to wet their chin.
But what about hump day?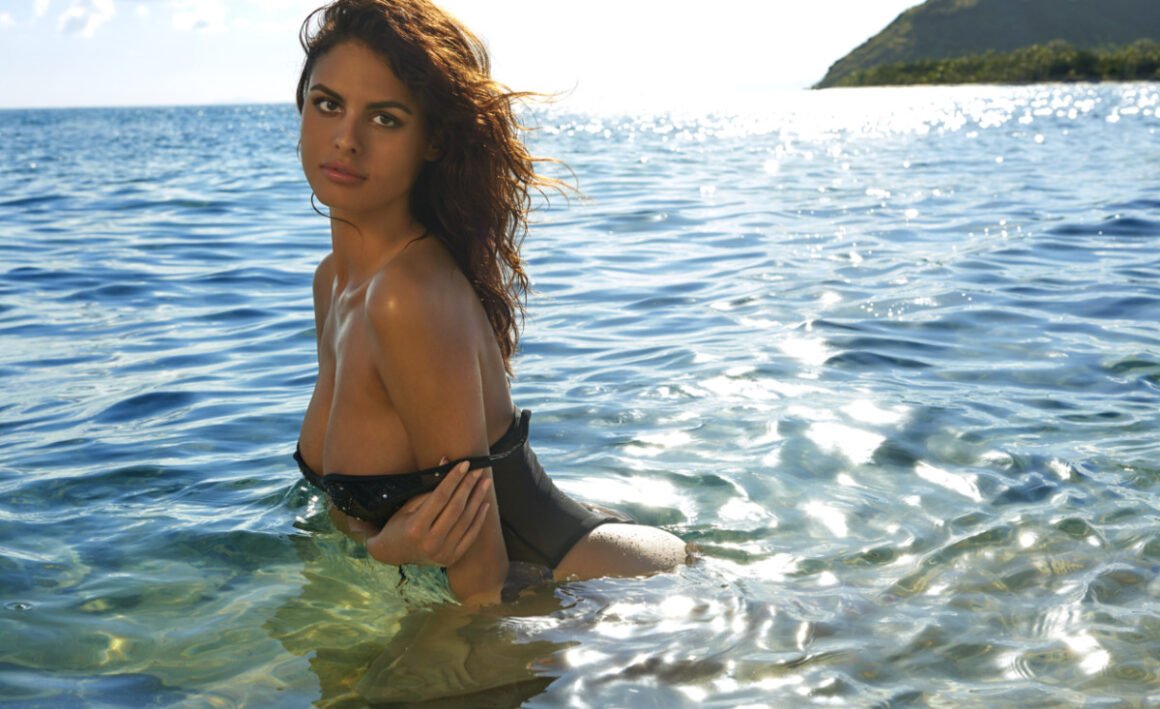 I get it. What do hot women have to do with hump day? One might forget that tenuous link after a few hot women have passed by, but the question is still a valid one. The best link that can be brought up at this time is that the weekend brings the opportunity to cut loose and just have fun. That could mean going out to the club, to the city, to the coast, or on vacation. Of course, hot women are going to be a part of the equation for many guys. If it's your girlfriend, wife, or just some random woman you'd like to meet up with, it's a nice thought to see what they would look like wet, right? Meh, it sounded good at least.
There is a pretty simple reason why a wet woman is so sexy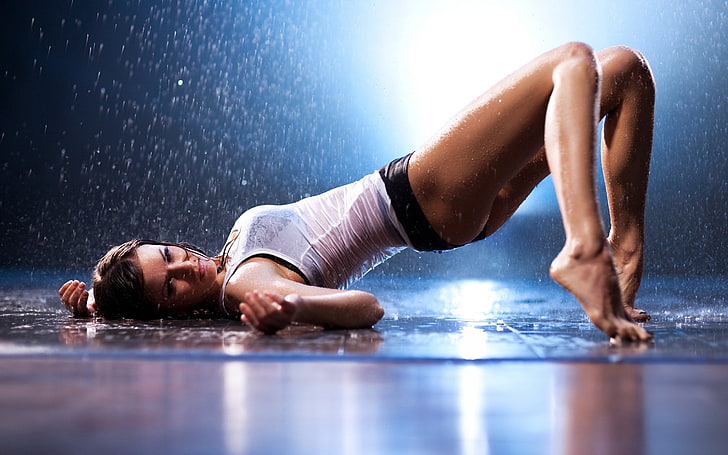 It's a 'duh' moment for sure to explain why a wet woman is so alluring. The fact is that wetness has a lot to do with arousal, and as such, the appearance of a wet woman is cause for said arousal. Admit it, a lot of guys will find it difficult, if not impossible, to contain themselves when they see a beautiful woman who's soaking wet and smiling at them. Forget any other aphrodisiacs, women just need to wear tight clothing and step into the shower with a smile on their faces. Face it, guys are simple in this way.
It's something to look forward to, hopefully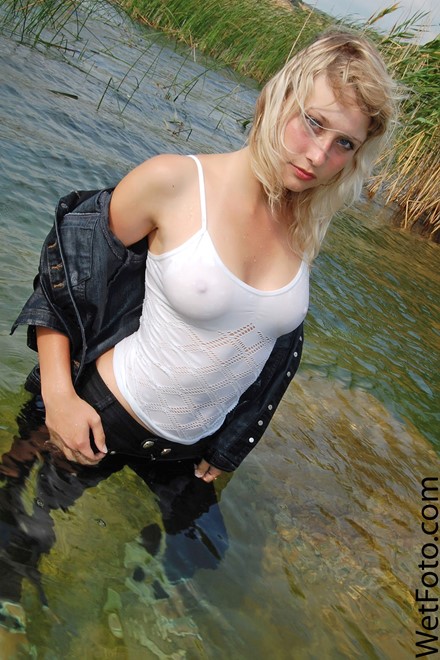 Apart from guys that like other guys or who have no use for women, the majority of men are bound to get excited when they see a woman in a tight shirt and pants that are dripping wet. As for the connection to hump day, well, as it's already been stated, it's a nice image to relax to. For some guys, it's a fantasy that might be possible on the weekend, especially if they're hitched to a hottie that likes hopping in the shower for a bit of fun. Hump day is the best time for this since it's nice to have a mid-week session that helps a person relax.
It's better to enjoy and not think too much about it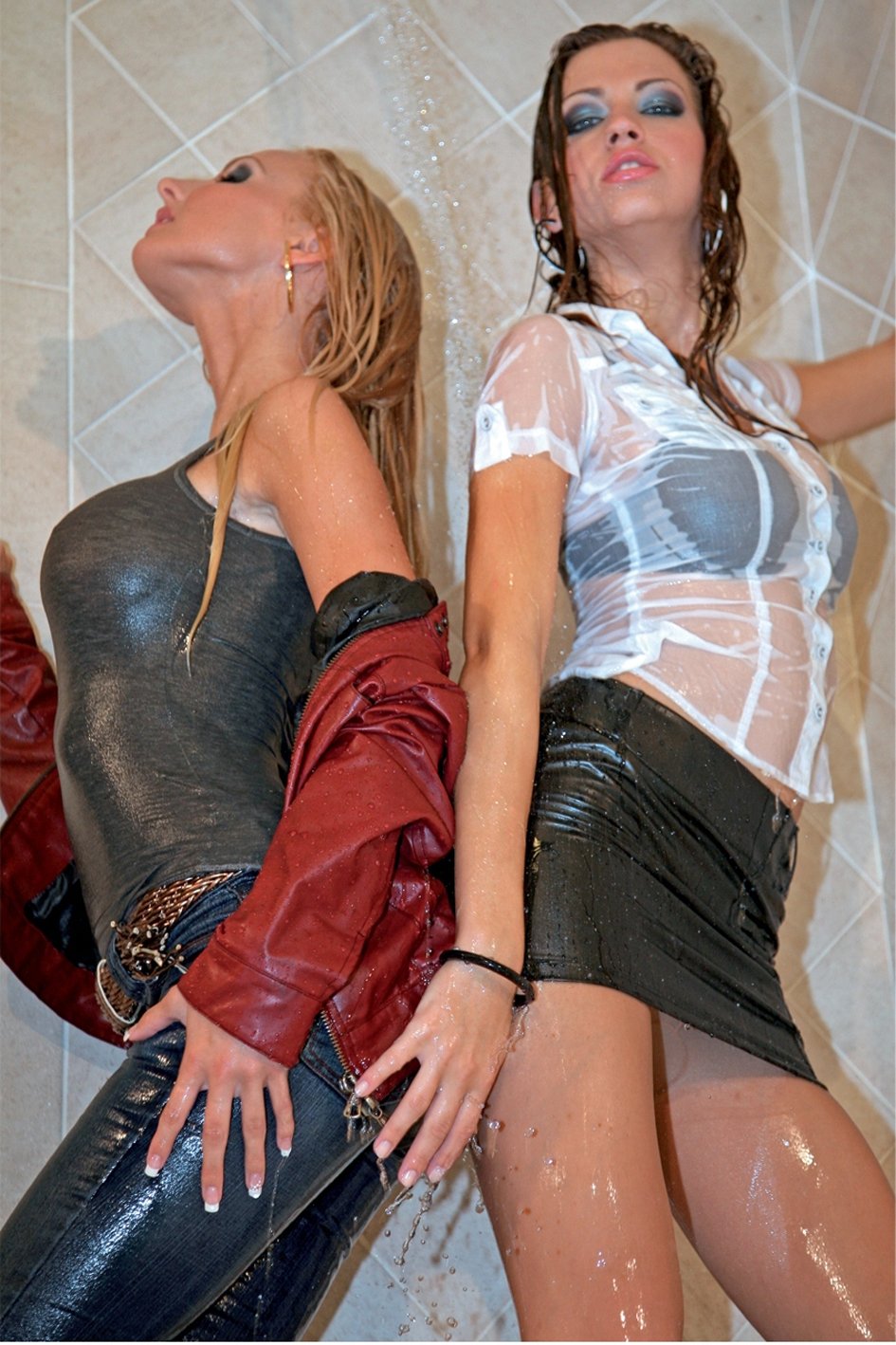 Some people will give an odd look to those who wish them a happy hump day. Others will go with it. As a work-related idea, hump day is, more or less, up to a lot of interpretation when it comes to how one observes it. Here at Radass we just like to leave the readers with a smile on their faces after taking a good long look at some of the hotties that are out there to be viewed. In other words, Happy Wet Hump Day Radassers, enjoy.
WTR? (Why's That Radass?)
Is there a point to it? Not really, it's just something we like to do here for the readers, and it's a nice thought that hump day can be appreciated in a lot of different ways. So to everyone out there that observes hump day, kick back a little and relax, the week is almost over.