It's time to hit the beach and enjoy the sea of college babes.
It's that time of year again when clothing starts being shed and people start heading to the coastline to enjoy themselves when that big, bright thing in the sky known as the sun starts showing itself more often. That also means that hot ladies all around the world are making their way to the beach to lay out and do a bit of tanning, have a lot of fun, and make memories that are hopefully going to be able to sustain them for a while to come. For college babes, the sun plus the beach equals a big hell yeah when it comes to having a good time, and when it comes to having a good time, one can bet that things are bound to get a little wild now and then. Hey, that's what life is about, right?
Summer is here and the hotties are out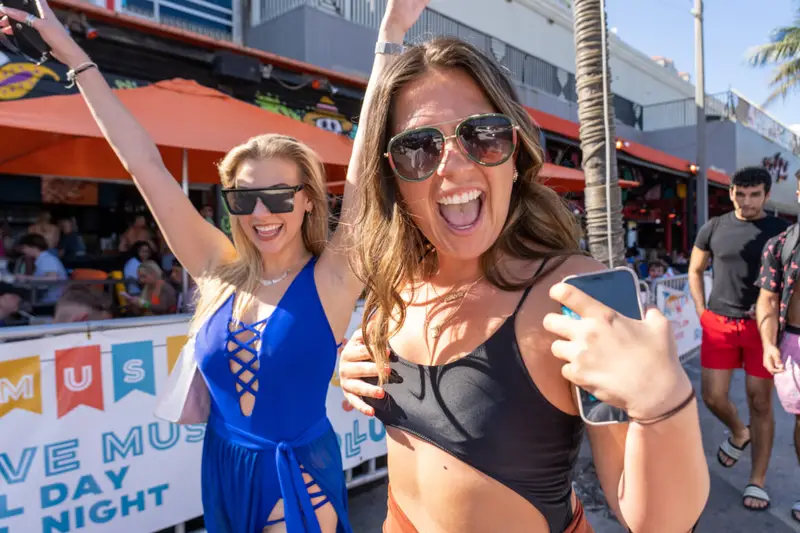 Women have a tendency to congregate where the sun is shining the brightest, and men absolutely love it since it's kind of like hunting season, without the violence. Finding the spots where women love to go and then summoning up the type of game that's needed to stay chill and have a good time is tough for some guys, but if you're willing to just be yourself and let things shake out as they will, then you're on the right track. The truth is that women don't go on vacation just to be harassed and hit on by a large number of men. Some ladies might actually have their own pickup lines. Some women do prefer to be the ones that approach the men, but a lot of times women are drawn to the beach since it's warm, they can work on their tan, and most of all, it's supposed to be relaxing.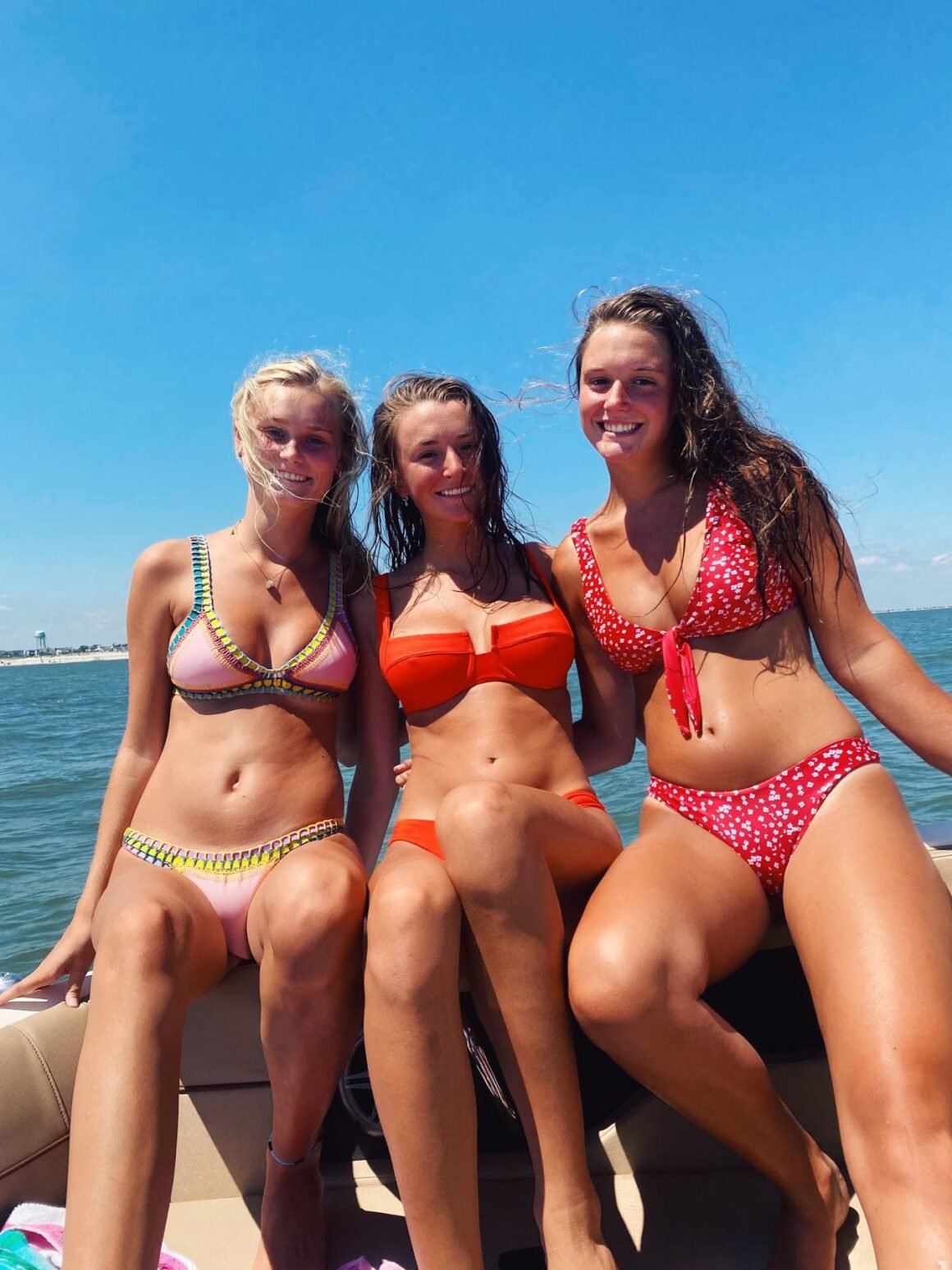 Women on a beach is definitely a warm weather thing since trying to see a hot lady wearing skimpy clothing in the forest, on a snowy mountain, or elsewhere is possible…if you're shooting a swimsuit ad. But the beach is where you can find them during warm weather because they WANT to be there. Guys love it too, but unless you're into guys, it's almost hypnotic to watch a woman walk out onto the sand in a revealing bikini that leaves very little to the imagination. Seriously, when you don't get to see this many of the ladies during the rest of the year, it's a treat to walk on a beach and see scores of hard bodies lying there trying to get their tan on.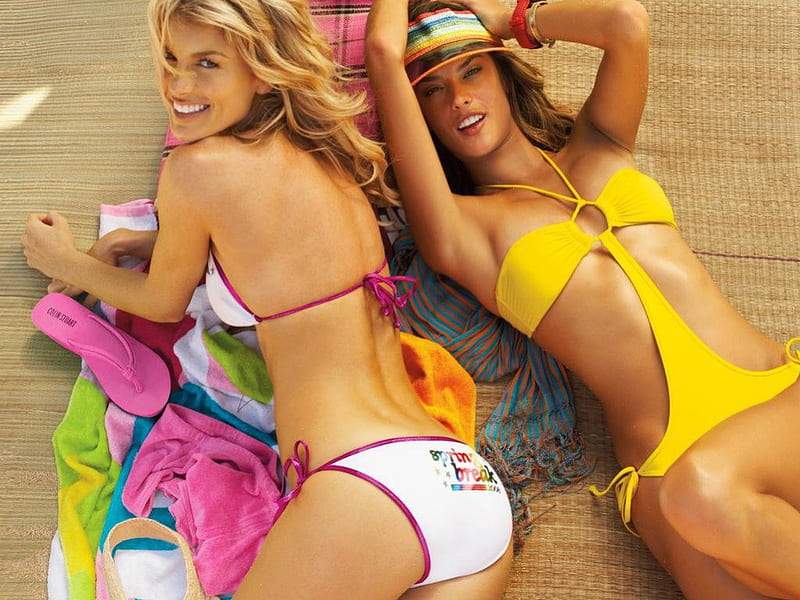 It's entirely fair to say that some ladies want attention either from the way they choose to dress or by the way they stick close to the spots where guys will walk by. Oh yes, women do go to the beach to scope out the guys as well. The difference is that they're not as likely to catcall and hit on men as openly as men do on women. Honestly, the number of pickup lines that hit the beach so often is phenomenal, and the number that actually work is scarce. The fact that ladies are there to enjoy themselves is like a green flag to some guys, when in truth, only the most suave individuals can really make it work.
Hot babes are drawn to the beach, believe that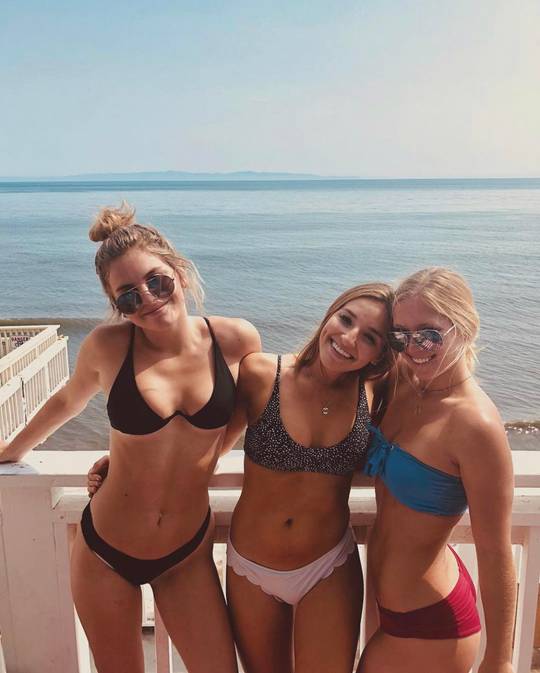 There are plenty of good reasons to head to the beach, and hooking up with guys is one of them, but it might be far down the list for some women. Making great memories is another good reason to head to the sandy shores since it's easy to assume that a lot of people would agree that the beach is where a lot of great moments can and usually do happen. No offense to the ladies, but they're just one aspect of the beach and one of the greatest aspects to be fair.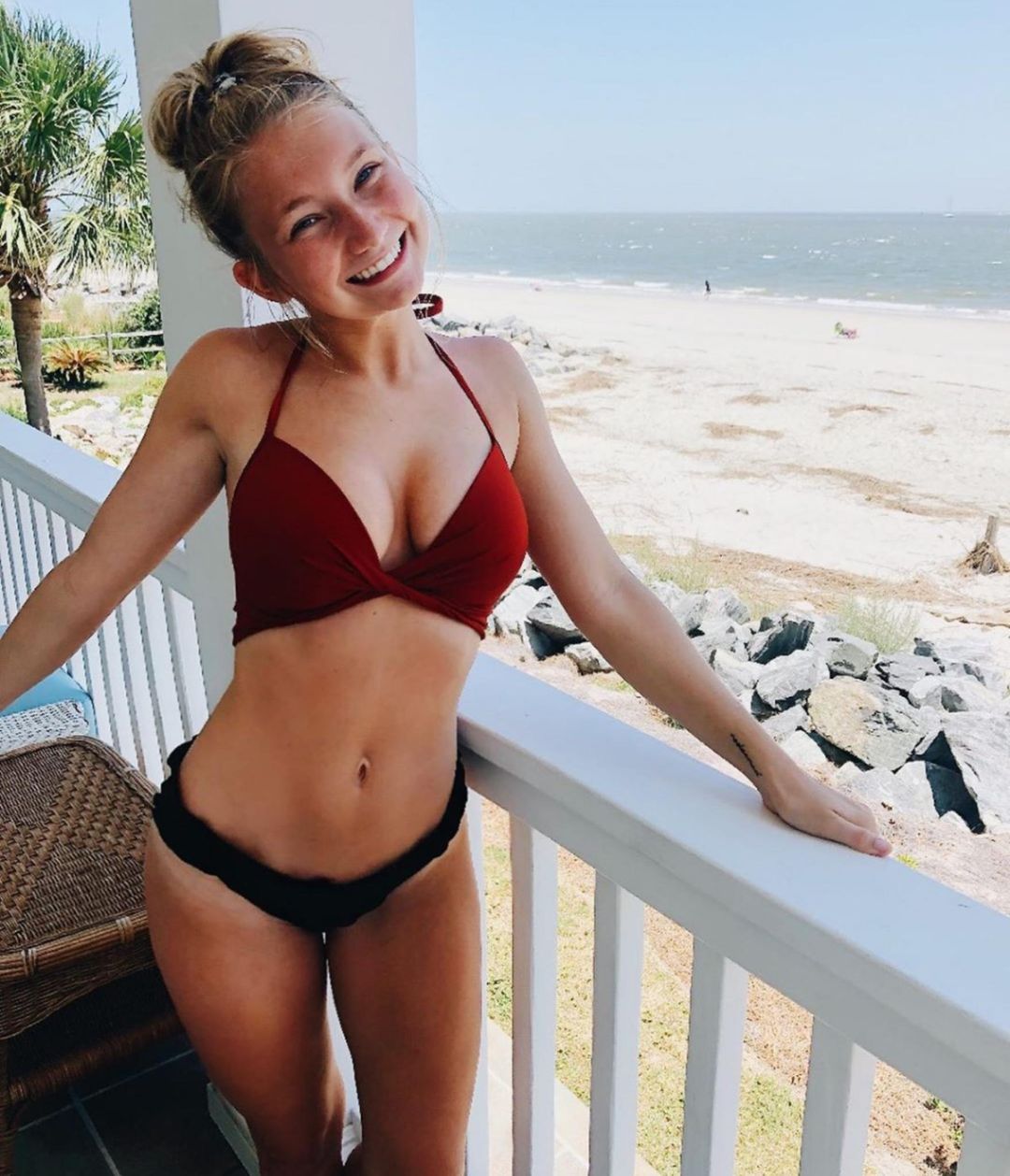 From the day trips to the times spent in the beach houses, hotels, nightlife, and everything in between, it's fair to say that making memories at the beach is an effortless act. Of course, making quality memories is all about spending time with the people you care about and the people that you think might increase your enjoyment of the times spent on the shore. One thing about meeting a hot woman on a beach is there's always a chance to see what can happen, since some women come to the beach on their own to get away from it all, while others come with friends to have a good time, and others might come with significant others that aren't always at their side but are never too far away. One thing that's important to note as a guy is to pay attention to who a woman is with at the beach since it can save a few costly mistakes.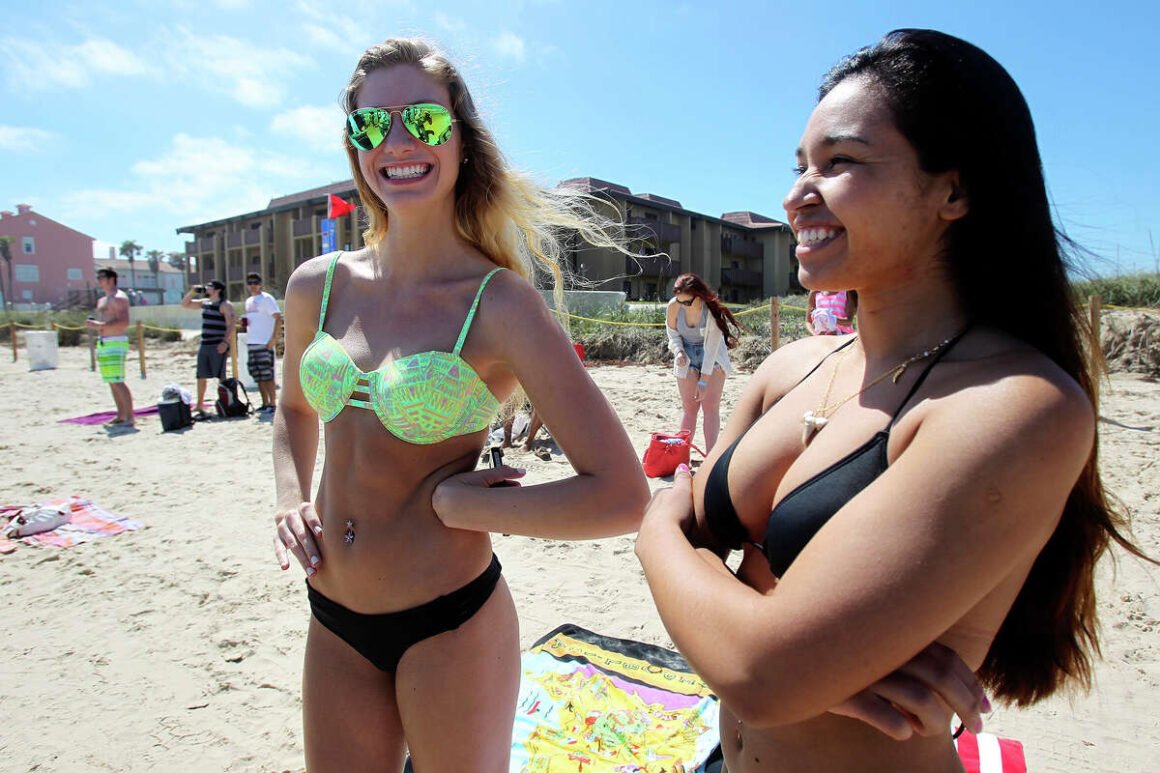 When all is said and done, it's about getting together to have fun and enjoy the landscape and everything it has to offer. Finding hot women on the beach isn't tough, after all, since the heat, the sand, and the ability to just chill and create good memories are enticing for everyone. The trick in some cases is to find the beach that women want to frequent, and then, well, keep your wits about you, and be patient enough to give them a bit of room. After all, squashing a flower trying to spread its petals isn't the best idea.
Don't be shy, but don't be a jerk either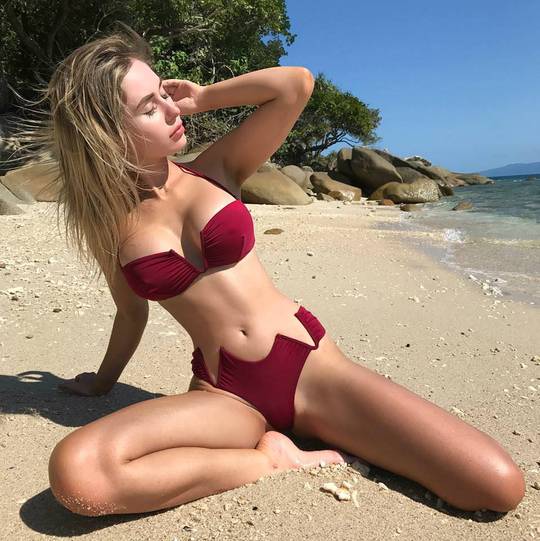 It can't be mentioned enough that women go to the beach for the same reason as anyone else: to relax. That means that a lot of them, if they're single, aren't necessarily going off to the beach to put themselves on display, despite all evidence to the contrary. The ladies want to stretch out and forget about their working lives or the stresses that are waiting for them back home, much like anyone else. It's easy to show a good deal of respect and still try to have fun, but there are still some guys out there that have yet to get the lesson. If you can find a hot woman on the beach and show the proper respect, and still find a way to have fun, then good on you, you've got the type of game that matters. If not, well, it's fair to think that women who are in control of their lives will let you know what's up.
It shouldn't need to be said, but expecting ladies to fawn over men when they're on vacation is kind of, well, creepy. It's also creepy to think about a lot of guys licking their lips as they think about which women they're going to use their cheesy pickup lines on. But hey, such is life, and thankfully, there are plenty of intelligent women that don't fall for this kind of stuff.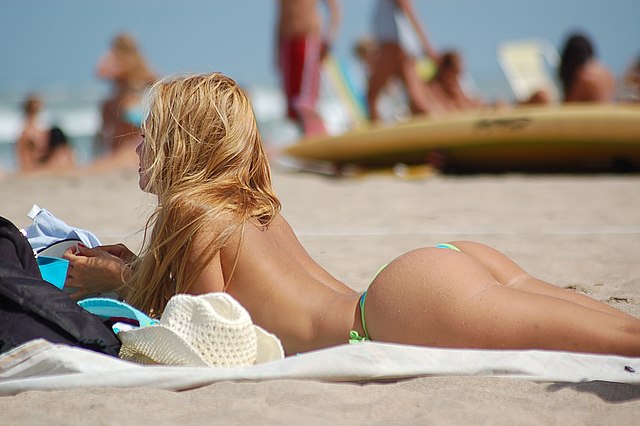 I don't know about you, but when I go to the coast I don't mind spending time with friends, but watching guys try to pick up on beautiful ladies who just want to be left alone kind of burns me up a bit. A lot of guys are the same way, but there is that stupid need to appear macho whenever a pleasing form walks in front of us or happens to be lying on the beach trying to relax. It's not a sin to walk up to a pretty woman and start talking, but if she tells you that she's not interested, show some respect and tuck your pride, and your ego, away until it's needed again.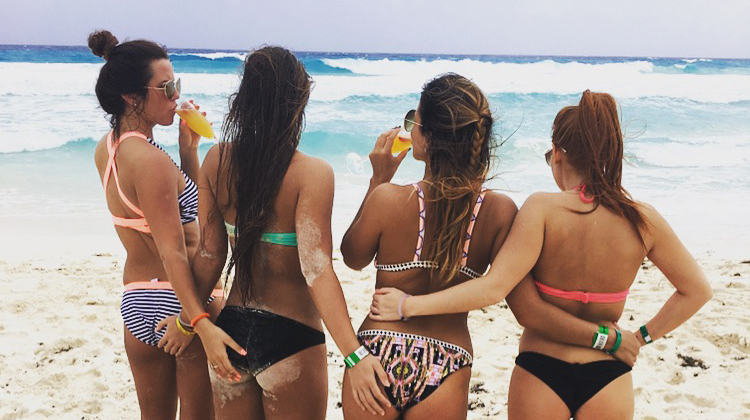 Going to the beach is meant to be a time to create another great moment in time that allows people to look back and smile at the memories. Hot women on the beach in the sunshine is a great memory, but to make it a lasting one, and a great one, it's necessary to be self-aware enough to understand that people go to the beach for their own reasons. It's not just to satisfy other people. Hot women on the beach is a great reason to make your way to the coast, or the lakeside this summer. Just make sure you take your self-respect with you.
WTR? (Why's That Radass?)
This time of year is always fun since the chance to meet someone that's fun and engaging on the beach is usually the goal of many people making their way to the beach. But let the ladies do their own thing, and then see if they want you to join in. Have respect for others and have fun out there Radassers.