It is a little funny to think about a video game being able to help a person burn calories since a lot of us think of video games as something that requires that we hold a controller and don't move more than is necessary, meaning the movements of your fingers, your wrists, and possibly lifting a cheek to fart every now and then. Okay, so you do have to get up and move around to go to the bathroom and get a snack now and then, but otherwise, many people still think that video games are little more than mind-rotting adventures that are for tech nerds.
They're wrong of course, and have been for a long time. The Oculus Quest, admittedly my first VR experience, is something that can't be discounted since not only is a person able to feel the immersion of the VR world, but it's easy to get excited about the games that the Oculus has to offer. It's a good idea to make certain that there's enough room to move around depending on the game one wants to play, but otherwise this experience is insanely fun since the 360 degree view is a lot of fun, and with the right game it keeps a person interested and engaged in a way that makes it tough to leave at times.
One warning about working out with an Oculus is that you'll need to find enough floor space and a high enough ceiling to make it work. Having already tried this out and found it to be a lot of fun, I've also broken a few things by forgetting where I was. A light fixture, a computer screen, and the walls in my office have paid the price for my shortsightedness and the inability to remember where I'm at. At one point I even managed to hit one of the handheld devices hard enough that it dislodged the casing. Thankfully they're pretty durable and can snap back together without any difficulty. But that toughness doesn't help when these grips are unwittingly launched at something by accident. Another tip? If you're a beginner make certain that the hand straps are around your wrists and secured, since the moment that you make a big swipe and forget to keep your grip, you'll feel the controller go flying.
It should be obvious as hell, but using VR controllers is a LOT different than using a standard controller. A lot of us have probably played the regular video games, whether they're connected by a cord or if they're wireless, but the basic premise is that you don't toss those types unless you have a massive issue with anger management. With these controllers you don't need to be throwing a temper tantrum to lob one of them, since accidents do happen and without the strap around your wrist, especially if you're not used to the style of controller, these things might go flying across the room from a simple action that was meant to be completely innocent.
Seriously, some of these games get a little intense.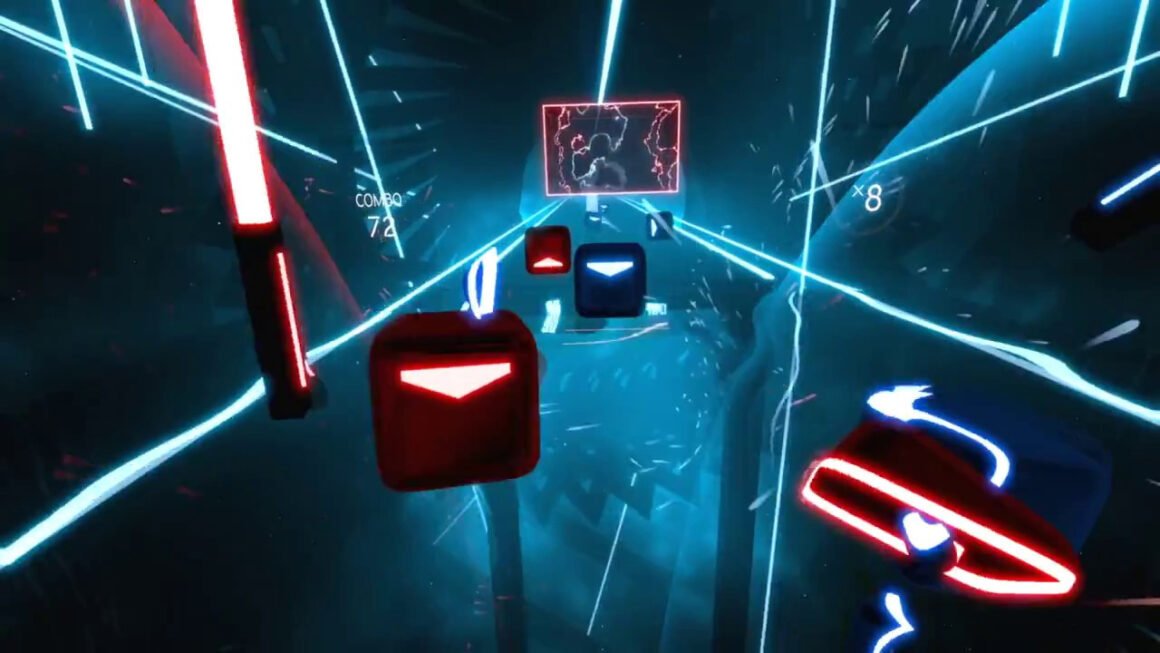 Beat Saber is without a doubt one of the most well-known and hyped games on this system and there's a good reason why, since the game starts out fairly easy and gets more and more difficult as one progresses. Not only does this game feature several killer songs that have awesome beats that many should recognize, but it would appear that there's a chance that more and more beats will be headed to the system after a while. Right now some of the best on this system are tracks from Lady Gaga, Imagine Dragons, Green Day, and Linkin Park, but there are many other beats that are bound to get a person hyped and get them moving as one has to duck and evade several floating objects while slicing through each incoming box in the direction that the arrows are pointing.
It sounds easy, right? To be honest it's not that bad since there are plenty of tutorials on how to operate the Oculus, how to play each game, and how to excel. All one needs to do is be ready to move and of course, be ready to sweat.
Even if you feel like a goofball it doesn't matter since if you're sweating then there's a good chance that you're doing something right. That, or you're in a really warm room. But the point of this is that the movements are made to get a person to feel each exercise and get increasingly harder the better you get at each movement. Walking into this, some folks might think they know everything there is to know about exercise, but it's a fair bet that many of those self-professed fitness gurus will be sweating their asses off only ten minutes into it.
For those that are in shape, this is still a great way to have fun while you're working out and get a great burn going for at least 20 minutes or more.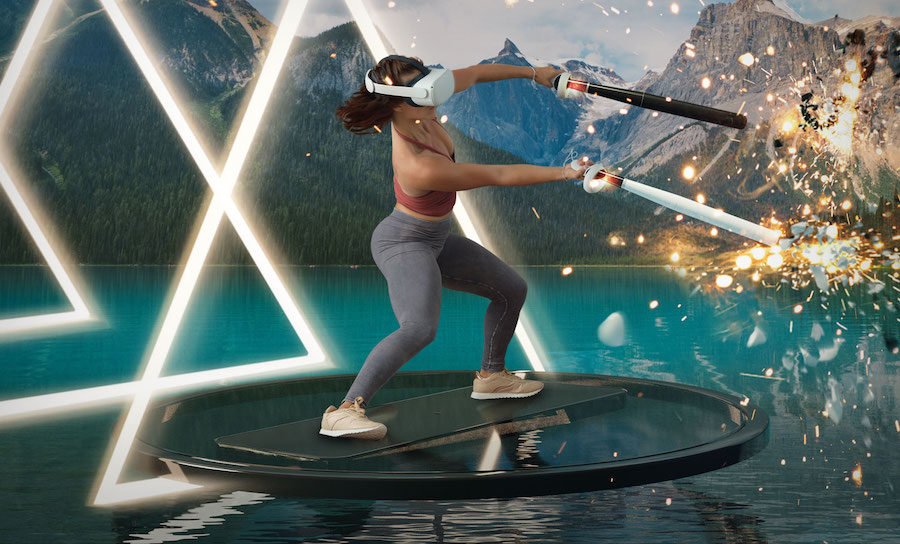 I know how it sounds, but the VR experience does make a person puff their chest out just a bit since when they're playing certain games. This is pretty normal since with games that are working with lightsabers, punching gloves, or even sports games, there's a certain amount of pride that comes from winning against a computer opponent or even just surviving a workout with an awesome score that's the result of the user moving every which way they need to. Kind of like lifting something extremely heavy or outlasting everyone on the treadmills or other devices, the sense of pride that one can feel when lasting for a while or learning how to move in order to attain the greatest result is worth a prideful moment.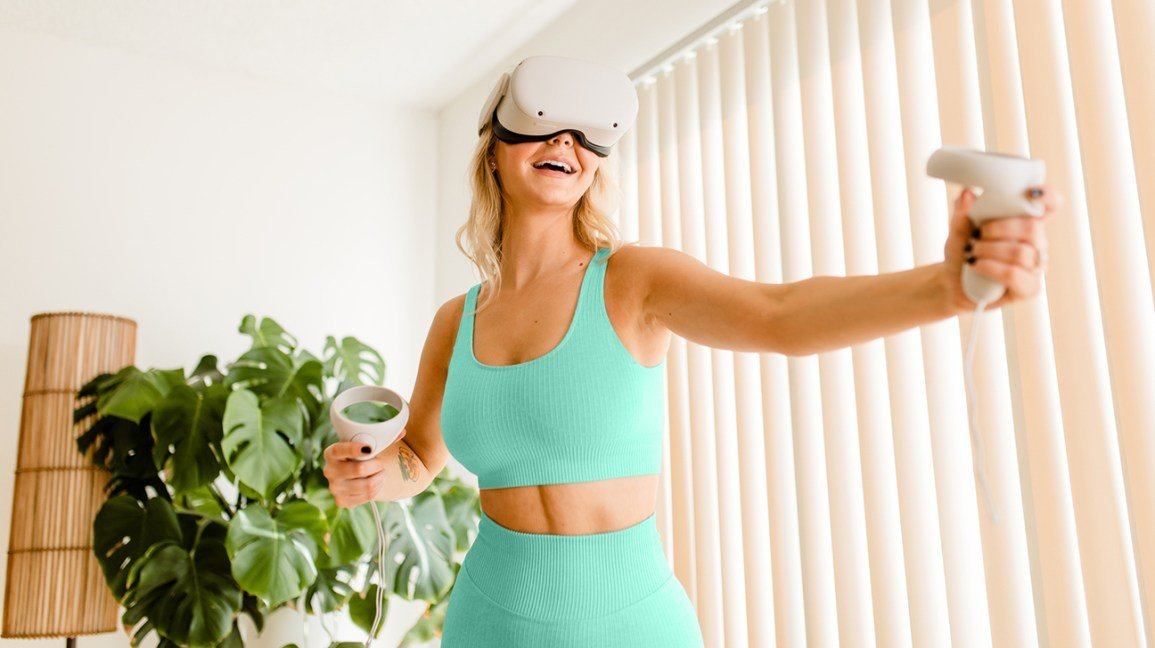 You do need a Wi-Fi signal for the headset to work since like it or not, the Oculus Quest 2 is not a system that can operate without a solid connect. You don't necessarily need a PC thankfully, since this is a spendy route to go, but it's definitely worth it since you'll have a solid Wi-Fi source that will help you maintain the link you need for your system. It's tough to say how far away you can get from the source before your signal starts to be interrupted, but at the same time it's easy to go through walls or ceilings, meaning that you should be able to use the system anywhere in your home.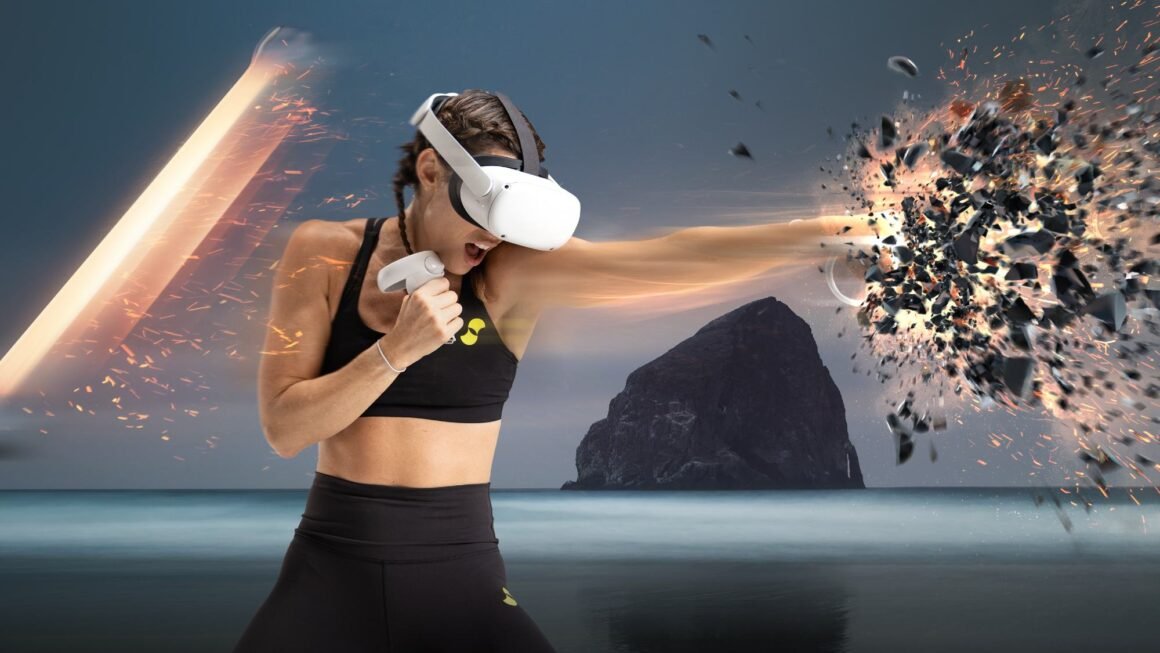 Any in-demand system is going to have expensive games, and this is coming from a guy that thought $20 games used to be insanely expensive. Yes, I just dated myself, but while these games do range in price from free to $20 a month, which is not the norm since a lot of games cost anywhere from $10 to $40, they're definitely worth it. Paying for a gym membership in this day and age is kind of iffy since with the pandemic still hanging on as the Omicron variant scares people it's bound to happen that some folks won't think the gym is worth the risk any longer. While it's not a complete workout in terms of weights and cardio, the VR experience is still great enough that the average person can easily find that they'll be sweating and gasping for breath after about ten to twenty minutes in. And seriously, that's not even scratching the surface of what's there to be experienced.
Just about anything that's technologically-advanced is going to cost a bit of money, since you're not just paying for the system, you're paying for the expertise that's gone into the system, the games, and even the movements that been developed for the games that you have at your fingertips. Even if it's an adventure game that requires one to move from one location to another. The amount of thought and effort that has gone into this system is simply amazing, and offers up a lot of fun and engaging content that can help a person build a pleasing foundation when it comes to getting into or getting BACK into shape.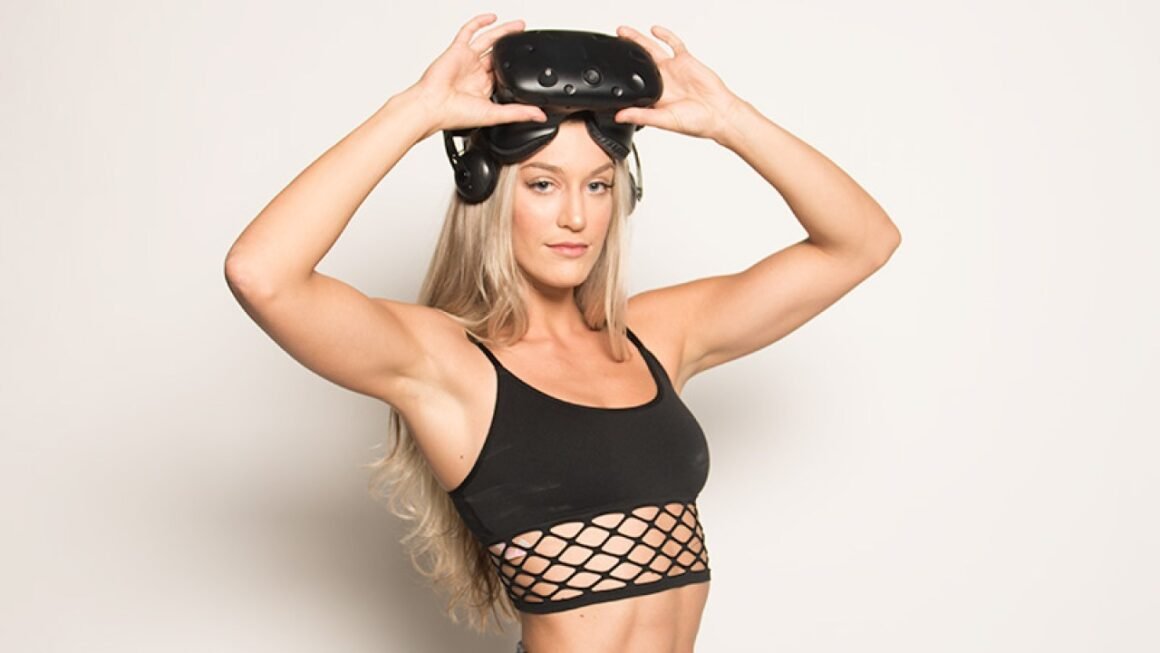 You can look like a nut playing VR in order to get in shape, or you can look like a nut in the gym with the various exercises that are there to be utilized. The only thing that you should be thinking about is how much you really don't care about what people think when it comes to getting in shape. Does it make you feel good? Is it something you enjoy? Can you feel the burn when you're moving? GOOD! That's the point of a workout, and when it comes to the Oculus Quest 2, there are plenty of games that are going to make you sweat your ass off.
Granted, you're going to need to supplement this with something else since it helps to keep your workouts balanced, but you can either spend the money it would take to buy up every possible accessory that comes with this system, or you can use the system and supplement it with a visit to the gym every couple of days or so. But as a way to get back into shape and have a good time, the Oculus Quest 2 is nothing short of awesome.
WTR? (Why's That Radass?)
Just to prove to a lot of people that video games aren't useless, the VR experience is a lot different, and it is worth every cent. We want to see our Radasser's do well and excel in everything they can, and this could possibly help if you're willing to try it out.