Here are ten movies to get you in the mood for Halloween.
Yeah, it's still early in the month, but considering how quickly the days appear to go by sometimes, it's fair to think that we should at least start out the month by getting ready with a few movies and possibly other ideas that people can enjoy when it comes to Halloween. We've gone into what it's all about, how it started, and what people enjoy about the holiday, but this time around we thought that it might be a good idea to simply enjoy the month and discover ways that can be used to gain a little more enjoyment out of a month in which pumpkins are seen all over town, costumes are being selected and refined throughout the month, or at the last second, and the smell of baking and the laughter of children can be heard here and there as decorations go up and people start planning for Christmas. Hey, you know it's true.
Halloween is one of the holidays that people don't get to take off, sad I know, but also one of those that people tend to overdo on occasion since, well, it's a fun night out, and it's exciting as well for a lot of folks. Despite the origins of the holiday, it's become something that has changed and evolved over the years into something that might have warped a few traditions, but it's also one that people have come to enjoy simply because there's a great deal of fun to be had when it comes to the parties that people hold and antics that people get up to. But there are those who prefer to spend the night in and pass out candy while watching movies. It's a fun time to be honest, especially if one happens to pick out a nice mix of great and stupid movies that can be entertaining as well as comedic and horrifying all at once. To be fair, it's not exactly a party, but sitting home and watching Halloween movies on this holiday is safe, and it's more fun sometimes than getting drunk and puking your guts out while in costume. I know, to each their own.
But now that we're here, let's discuss what types of movies you might want to watch on this night. You don't have to watch Halloween movies obviously, but given the holiday and the fact that a lot of people are traditionalists, you might want to select a few movies from the same genre, so long as you end up making time for those that have a few other elements to offer. Horror can be funny, it can be dramatic, and yes, it can even be science fiction and many other things. Hell, horror manages to slip into just about any other genre since it can be the surprise that you don't see coming or the obvious elephant in the room that doesn't manage to be noticed until it's too late to not see it.
So let's get into it. Here are ten of the best movies to watch as we get closer to Halloween.
10. Hocus Pocus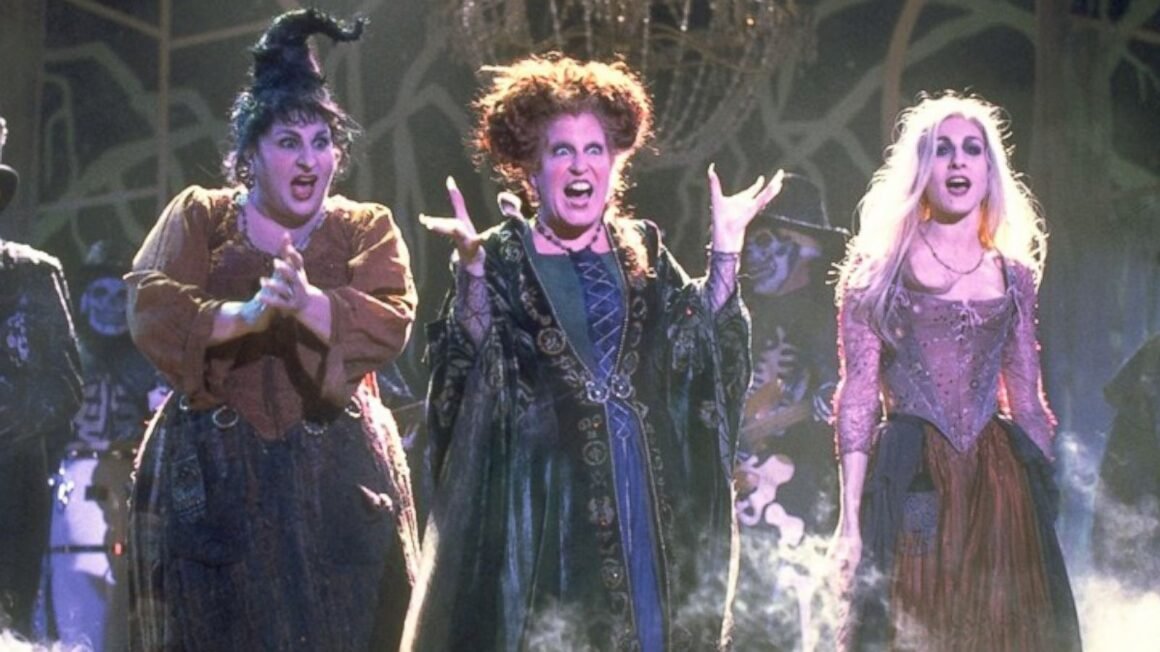 For a kids' movie, this still had plenty of dark elements to it since the witches did worship Satan, they did suck the life force from kids, and they were flat-out nasty. But there was plenty of comedy, drama, and family action in this movie that was able to entertain a lot of people since this was when Bette Midler was still in her prime, and Kathy Najimy and Sarah Jessica Parker were in their prime. Some would say that they're still in the prime, but if one watches the sequel to this movie they might want to reconsider that idea since the second movie is by far and large inferior to this one. The whole idea was turned on its head and given a very different feel from the first movie. If you want a good laugh, this would be a pretty decent pick.
9. Malignant
The hype for this movie was more or less worth it since the fact is that this movie was kind of entertaining even if it did use a very familiar twist that's been seen in novels and comics over the years. The main character is married to a total douchebag that slams her head up against the wall one night, while she's pregnant no less, and does so hard enough to leave blood on the wall. Unfortunately for him, his minutes are numbered since a dark, unknown figure kills him that same night, and his wife is completely unaware of what's going on, and as the dark figure starts to target other individuals, she finds herself lost in a strange dream that shows her the kills. What happens later in the movie is pretty trippy, but it's already inspired the rumor of a sequel that might be on the way eventually.
8. Trick 'r Treat
Anthologies can go one way or another since there are some of them that are great to watch since they either keep each story separate and don't bother to try and connect them, or they manage to connect them in a seamless manner that makes a great deal of sense and tells a great story. Trick 'r Treat is the latter, as each story manages to go from one to the next without that much of a bump between them, and the stories are all happening in the same general area. It's a bit campy, but the overall feel of this movie is that you can laugh, you can shriek, and you can enjoy a bit of good acting from the cast, who are more than skilled enough to deliver several great tales.
7. Jason X
It kind of depends on who you ask when it comes to the Friday the 13th movies since some people might tell you that they stopped being great years ago, and some might tolerate each new movie simply because they're a part of the overall story. But Jason X is…well, it's stupid, I can't lie, but it's fun because it IS that stupid. In other words, being able to predict who's going to get it next becomes kind of a fun game that one can play with party guests or friends and family that decide to play along since this movie is one of those easy to predict from one point to another.
6. Ghostbusters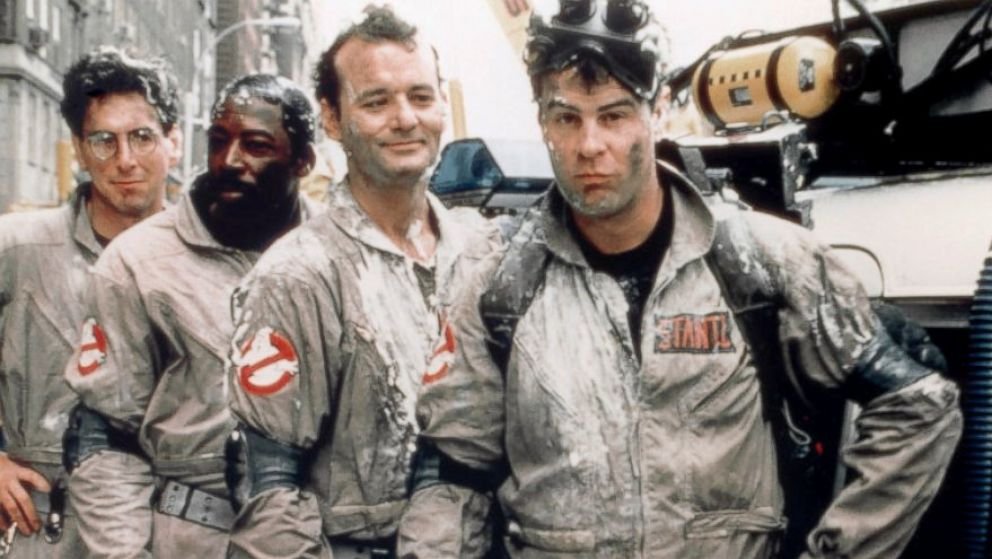 You kind of need to have at least one or two classics ready for this night since a movie night on Halloween isn't complete without at least a couple of older movies that helped to establish the genre back in the day. Ghostbusters is a classic since it was supposed to be a horror movie but it ended up being so insanely funny thanks to the cast that people today think of it as a comedy more than a horror. With that in mind though there are plenty of moments that might cause people to jump if they haven't seen the movie yet, but it's easier to think that folks are going to laugh their asses off more likely since the combination of actors in this movie is just epic.
5. Scary Stories to Tell in the Dark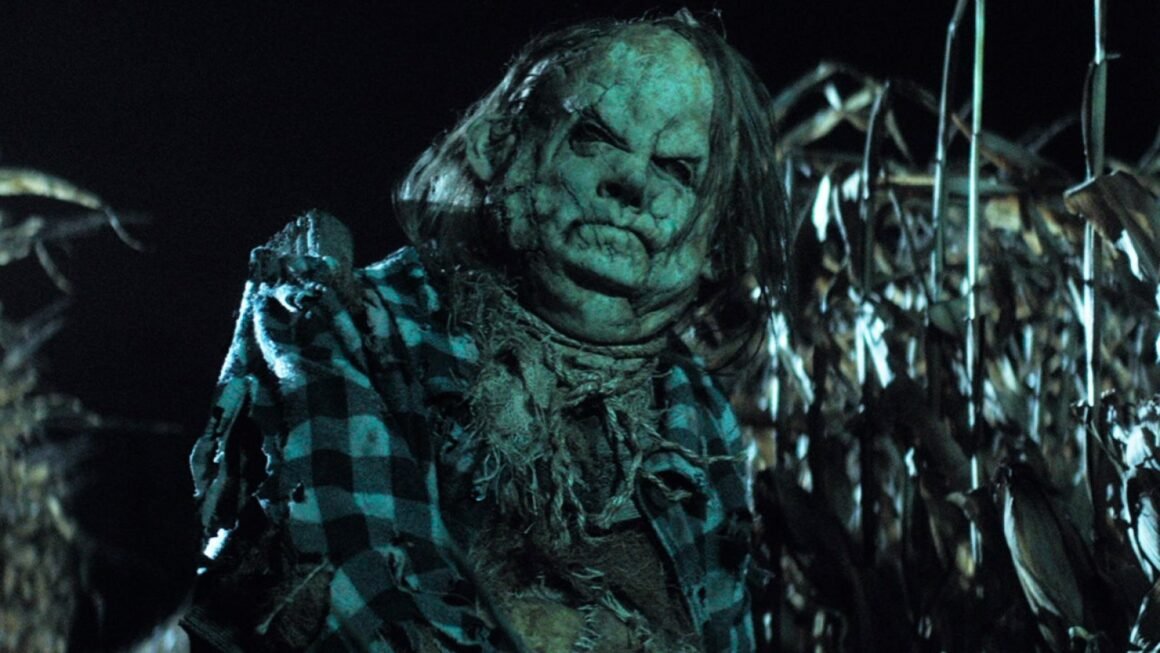 A movie that's essentially the gathering of stories is usually a lot of fun, and this one is just different enough since it takes stories from a book and turns them into reality. That's always a good time since it adds a sense of the macabre that one can't help but be attracted to. But saying too much wouldn't help since this is the kind of story that's best to experience without too much info given beforehand.
4. Halloween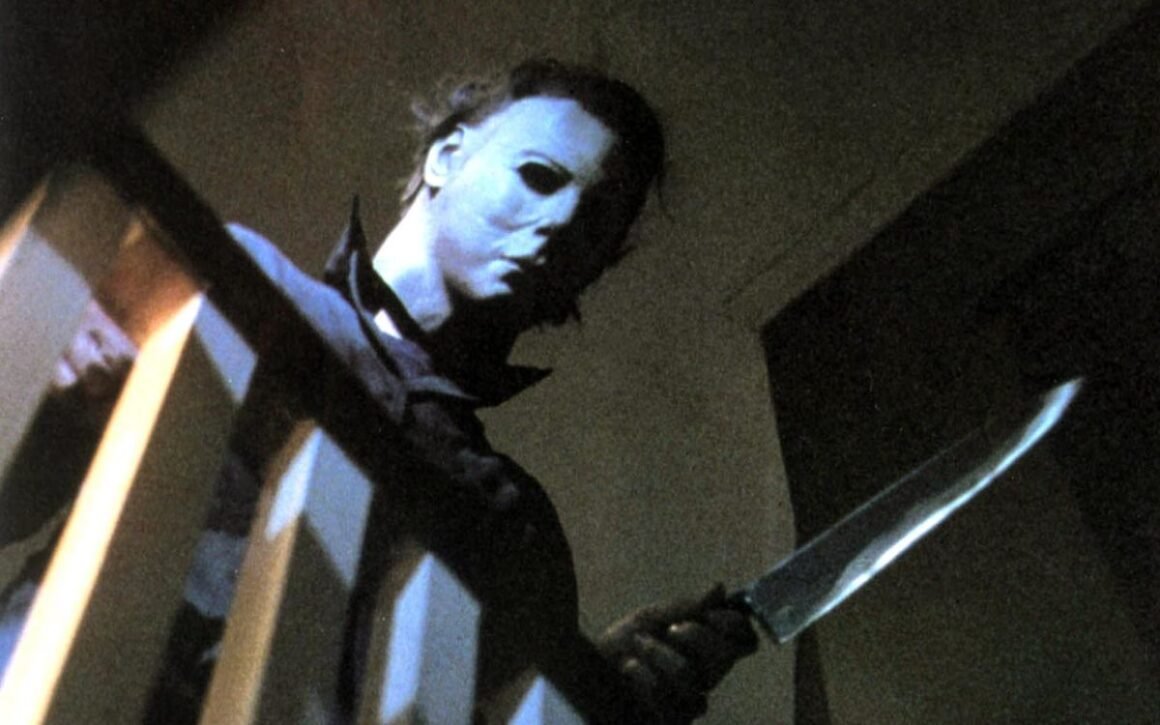 Here's another one of those classics that people happen to love since Michael was tearing people up for his own reasons when a lot of us were still kids. As one of the more legendary characters in the horror genre, Michael Myers is one of those villains that doesn't need a whole lot of explanation to be scary. He's an unstoppable force that just kills, and kills, and kills. Now that's a good time.
3. Scream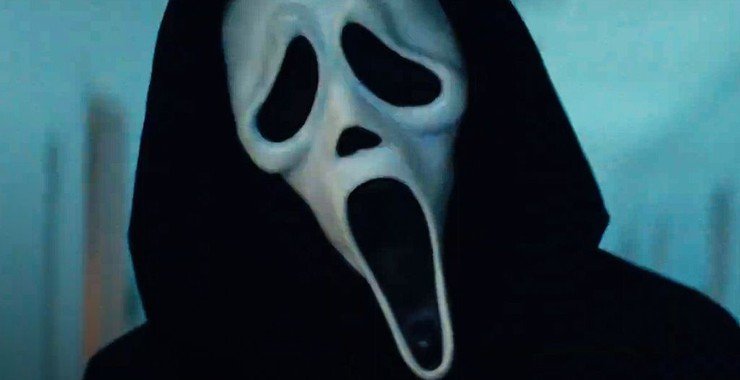 Personally, I think Scream should have stopped after the second one since that was when it was the most effective. But as the movies keep rolling onward, people want more and more, and sooner or later they're going to get less and less. But the initial movie wasn't too bad, since it did introduce an idea that wasn't entirely new but was definitely interesting.
2. Amityville Horror
This is another movie that has been done and overdone time and time again, and it's never really gotten that much better since the story changes quite a bit with each telling. It's been said that the original house looks nothing like what is shown in the movies, and maybe that's for the best. It could be easier to imagine this as a fantasy that came from reality than to think that there's any truth left to it. Sadly, there is.
1. The Shining
As one of Stephen King's most classic stories, The Shining has only managed to increase in popularity over the years, even if King didn't fully appreciate Stanley Kubrick's movie initially. There is something great to this movie that isn't fully enjoyed by everyone, but perhaps you have to be just a little crazy to really get the overall feeling that it brings.
WTR? (Why's That Radass?)
That's pretty simple really, as these movies are just a few of the best to be viewed when it comes fully enjoying Halloween. Whether you watch a different movie every day for the entire month, or you wait until the day of Halloween and get your binge on, scary movies are diverse enough that you should get a kick out of whatever movie you choose. Enjoy the diversity that's out there to be enjoyed Radassers.