Chips and dip and other stuff are great when it comes to appetizers, but you need a main course.
It helps to know what your guests like.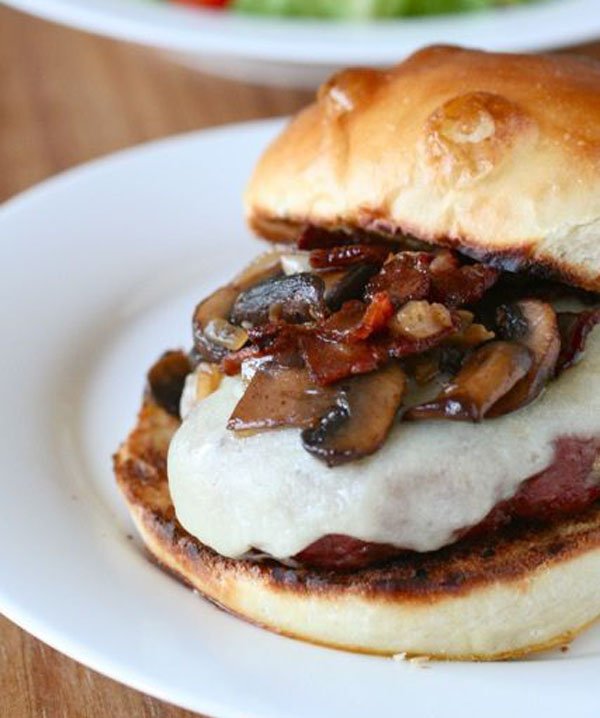 Some of your guests might like the fancy type of burgers. You know, the type that loves to pay upwards of $20 for a burger.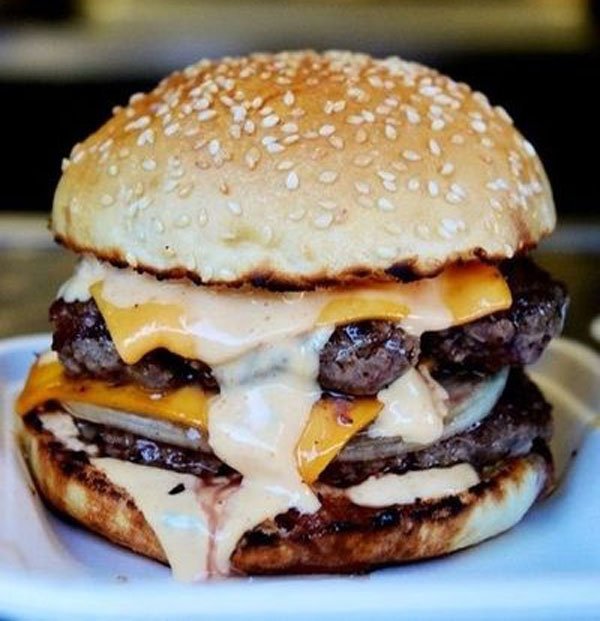 That's the type we tend to like, the sloppy, cheesy, mess in your face and down your forearms type of greasy goodness.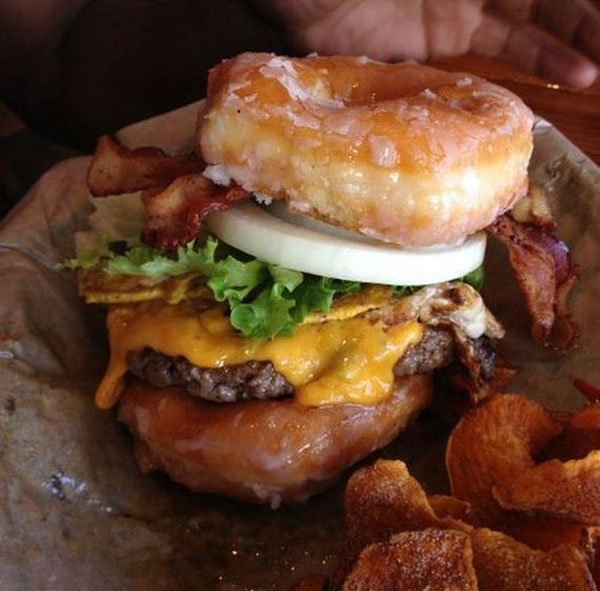 Whoever invented the glazed donut burger had to have a serious issue with cavities if they enjoyed their own creation.
Pineapple on a pizza is bad enough, but pineapple on a burger? Meh, to each their own.
Healthy burgers?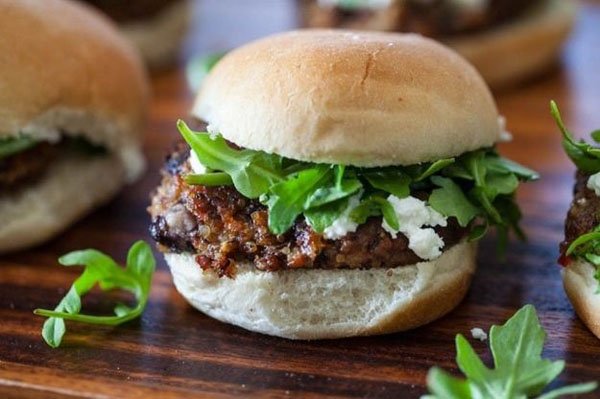 I'm still trying to figure out what this is.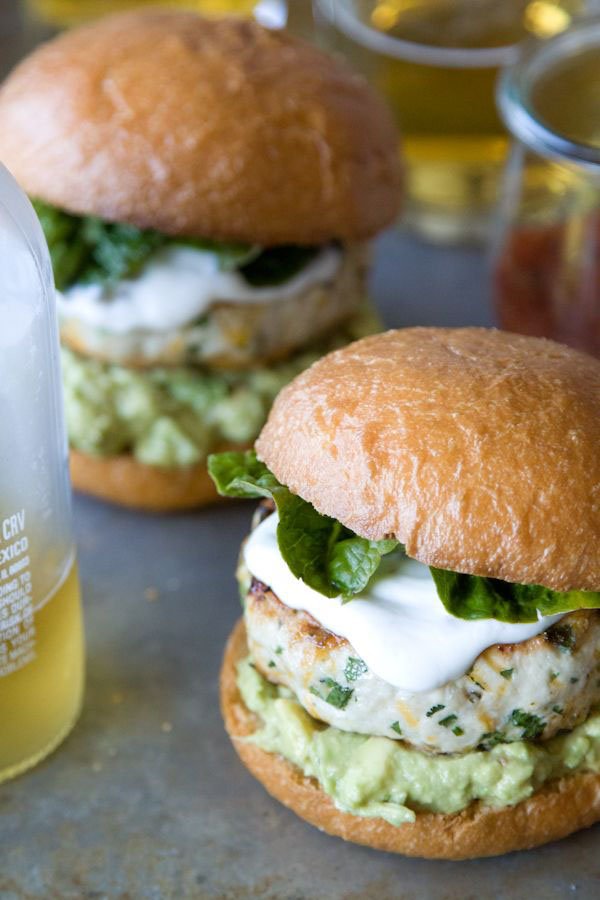 Um…wow…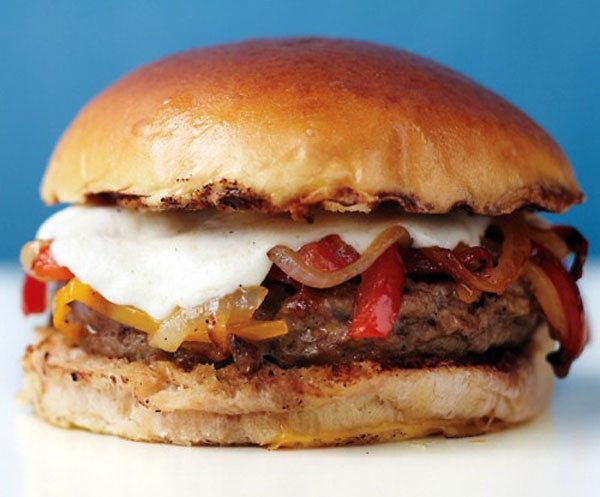 That looks a little better…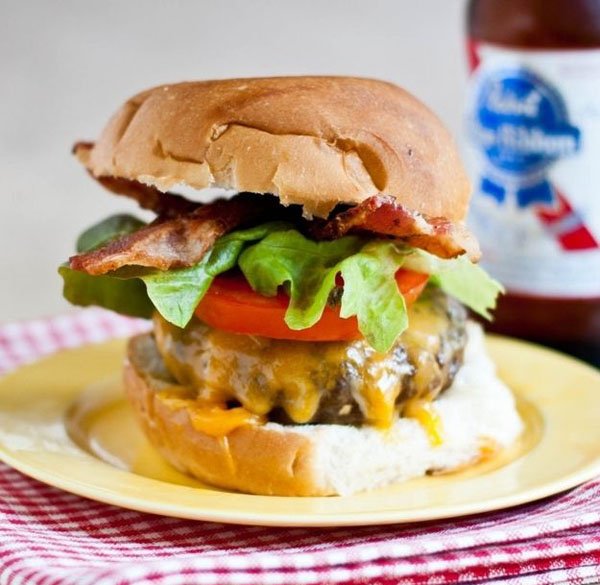 It looks sloppy, but in a different way.
When you're just trying to feed people you can't go wrong…sometimes…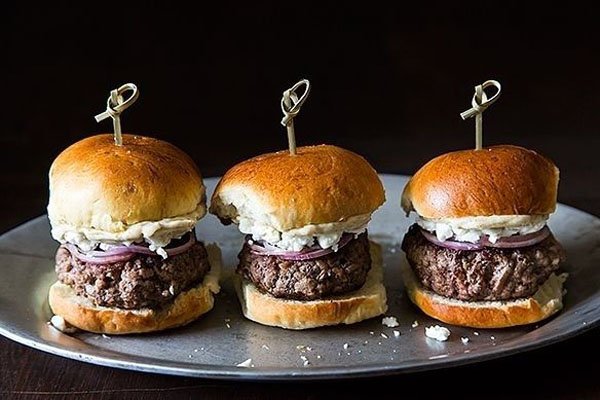 Chomp, chomp, chomp…
It looks messy, but a GOOD messy.
It almost looks like the bun is about to fall off.
You know that you'd be trying to wrap your lips around this thing.
Soggy and satisfying
Sop this one up with a biscuit.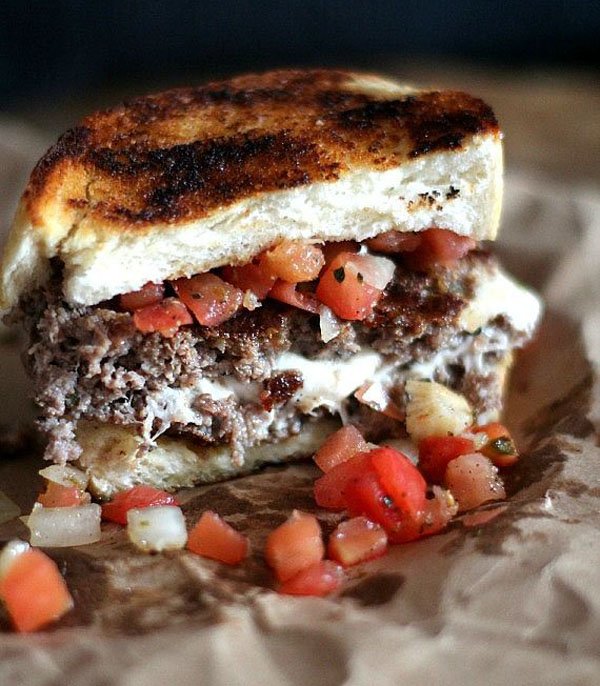 Yes, it does count as a burger if it has slices of bread instead of a bun.
It almost looks like a squid burger, but it looks delicious.
There are times when we wish we would unhinge our jaws, right?
When you're just trying to feed people and don't need to be fancy.
I'd be waiting in anticipation for that crunch in the middle.
You'd best hope your guests have flexible jaws.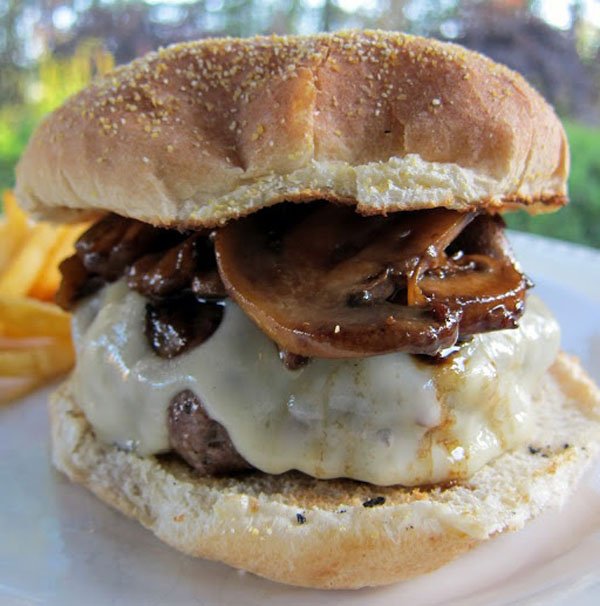 There's more mushroom than burger.
Let's take a burger and stack it in a burger and call it a double burger…that's how it started, right?
Burgers are great because you can make them the way you want.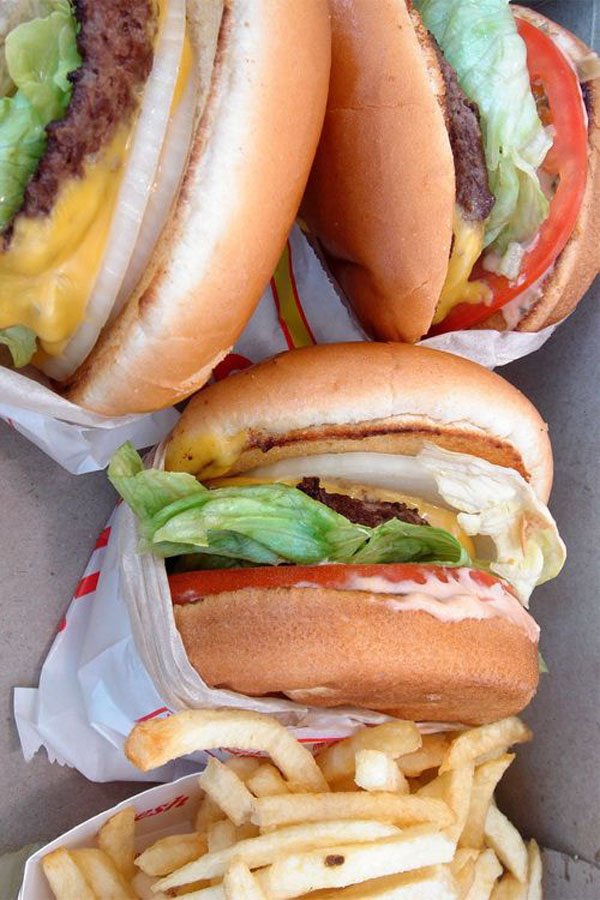 That looks kind of basic, but not bad.
I guess you really need to like this kind of thing.
Eggs on a burger? Oh hells yes.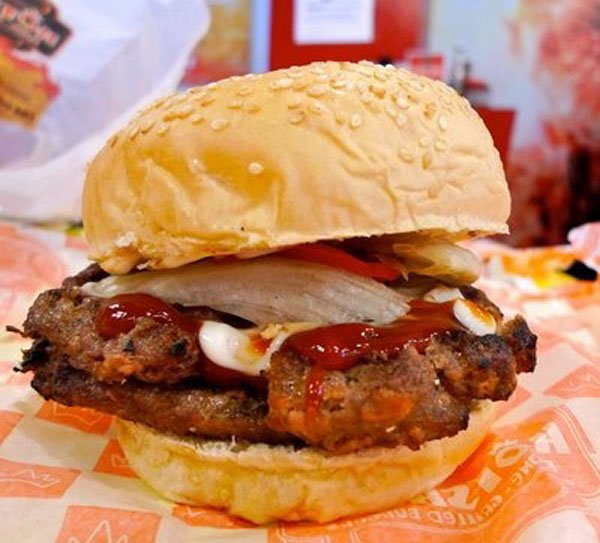 Wow, this looks like a hot mess, but I'm all for it.
Burgers can also be innovative, but take it easy and don't get too crazy.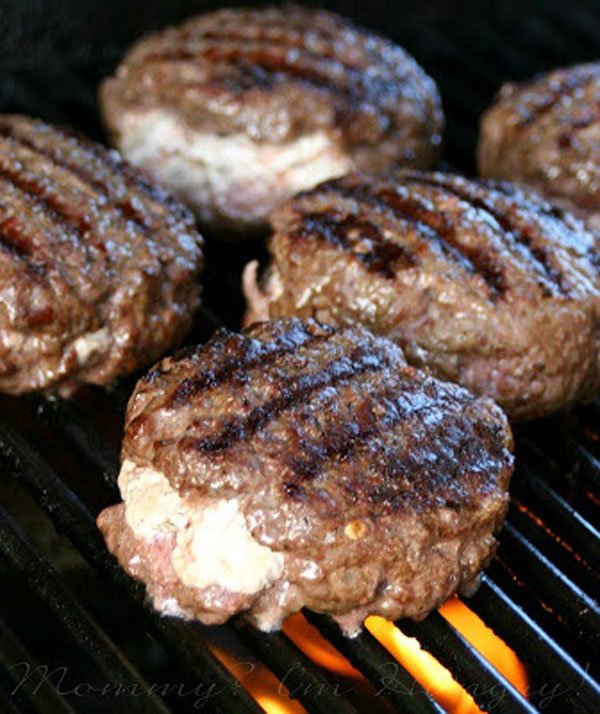 Tell me what's in it then get out of the way.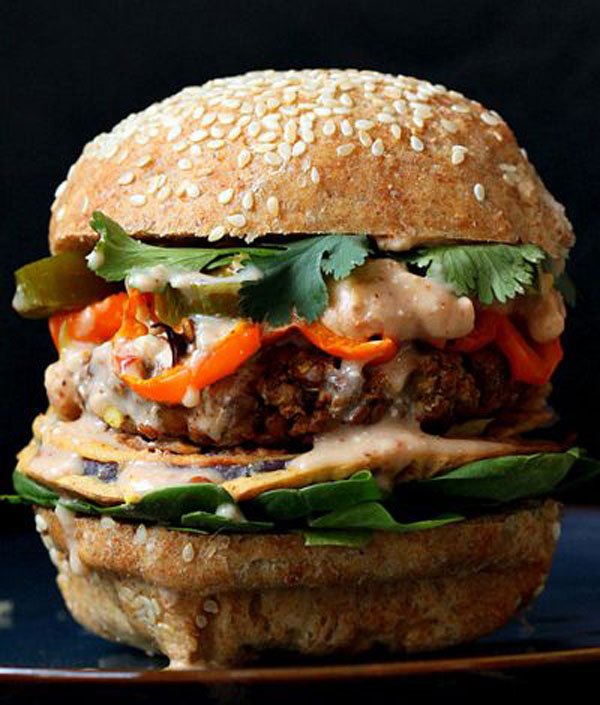 Why does that look dangerous? I love it.
This looks like the typical burger and we're all about it.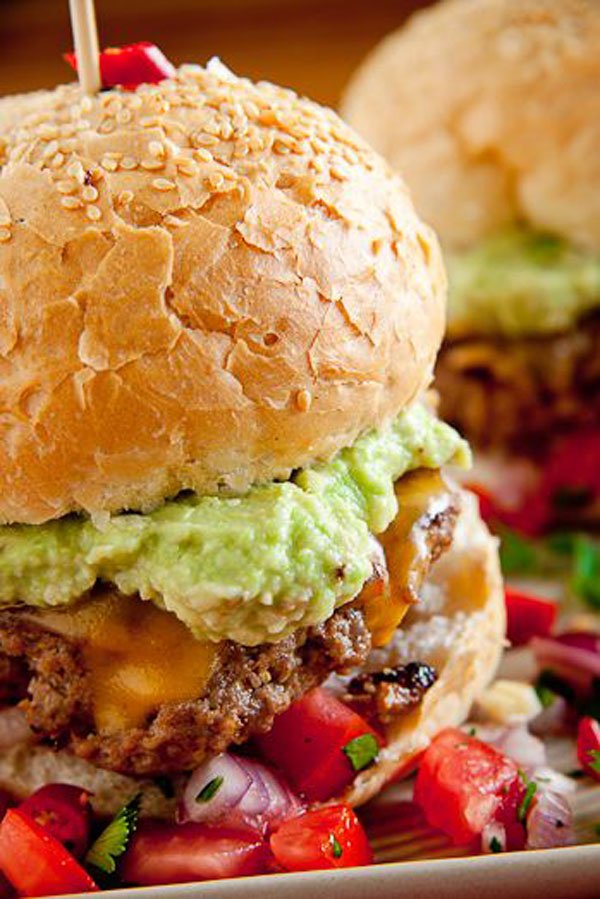 It looks fresh and even tasty, but hmmm…
Viva la burgers!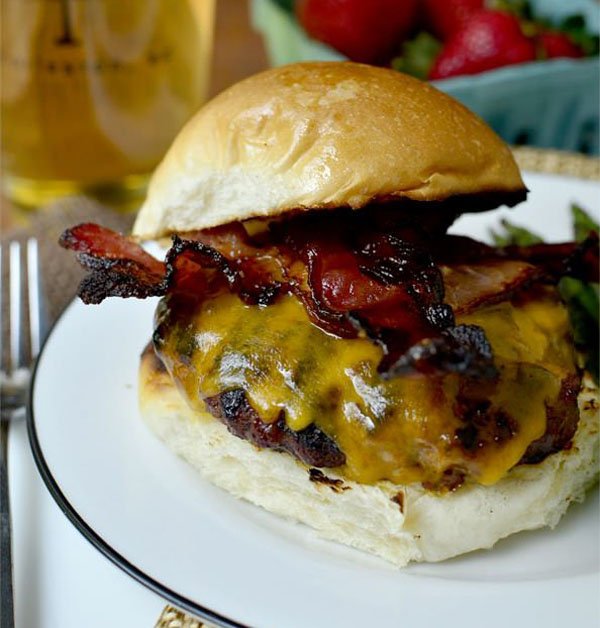 Familiar and good, oh yeah.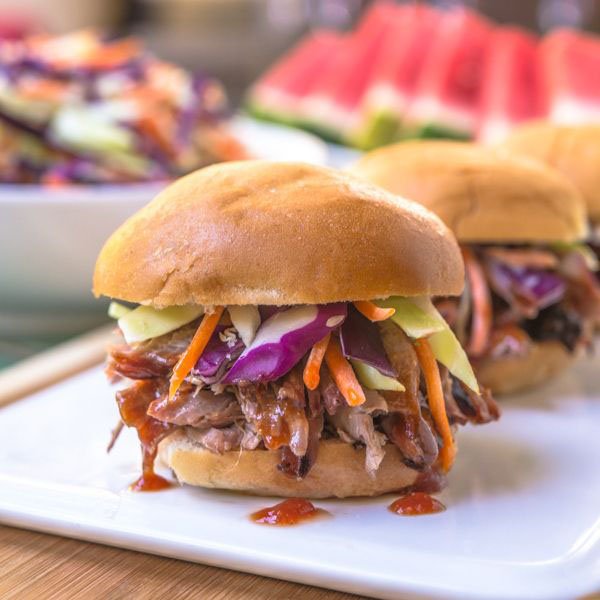 A coleslaw burger, or a pork slaw slider…it works.

A cheese-stuffed burger with guac and bacon? Mmmm.
WTR? (Why's That Radass?)
Honestly and truly it doesn't matter how you fix your burger, in fact some folks put out all the fixings and let their guests have at it. But for a game this is one of the most likely foods that a lot of people will want to see. Health food is all well and good and offers up a balance, but a nice, greasy burger is what you need on game day.