This takes being 'ripped' to a new extreme.
If you're ready to walk around freaking people out, these are perfect.
You do kind of have to question the reason behind some of these.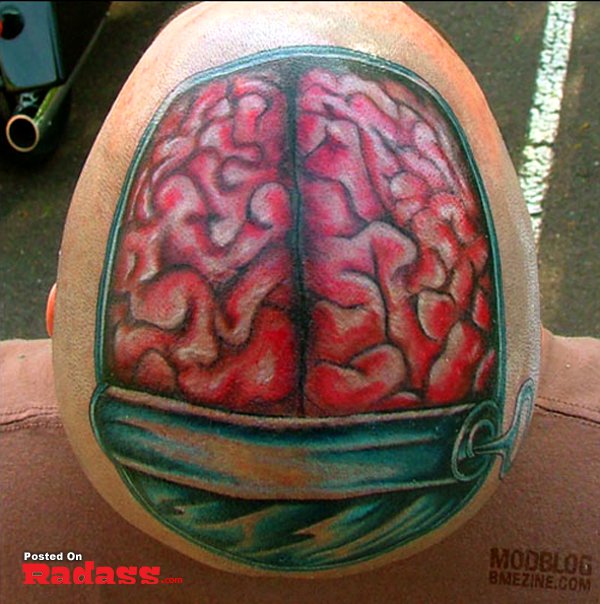 Hannibal Lecter might be very interested in this option.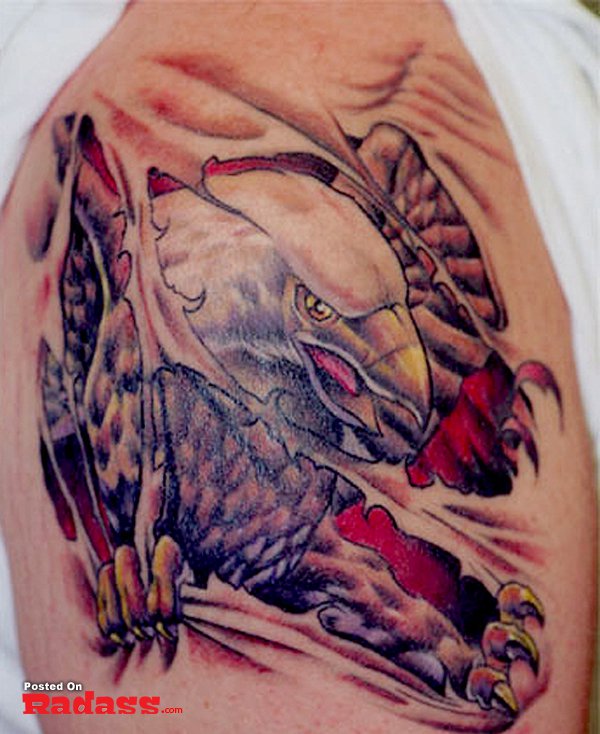 Someone's patriotism is breaking free.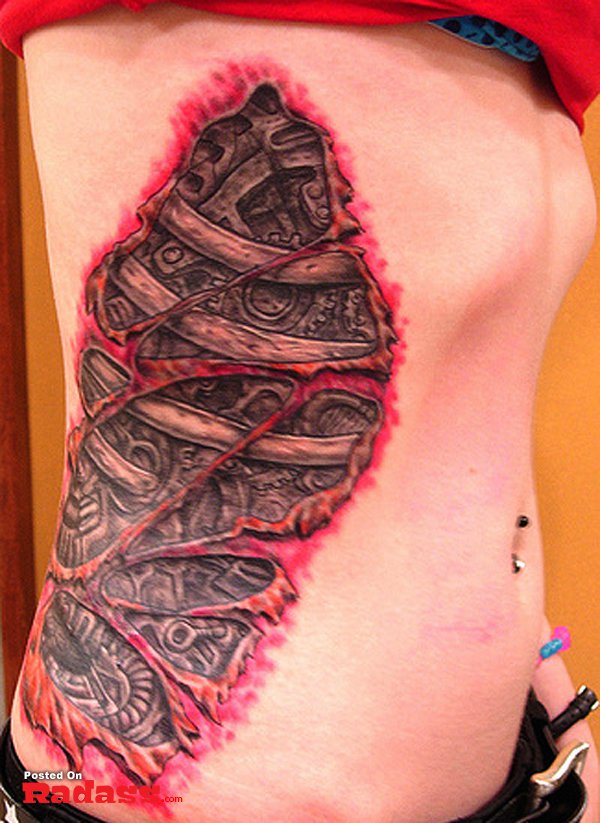 That had to take a while to finish.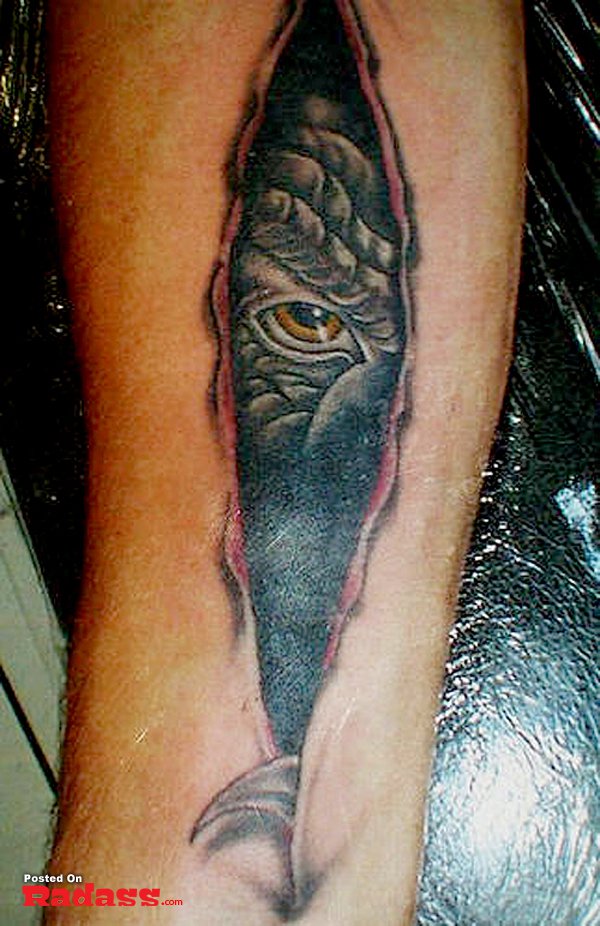 This looks absolutely Lovecraftian…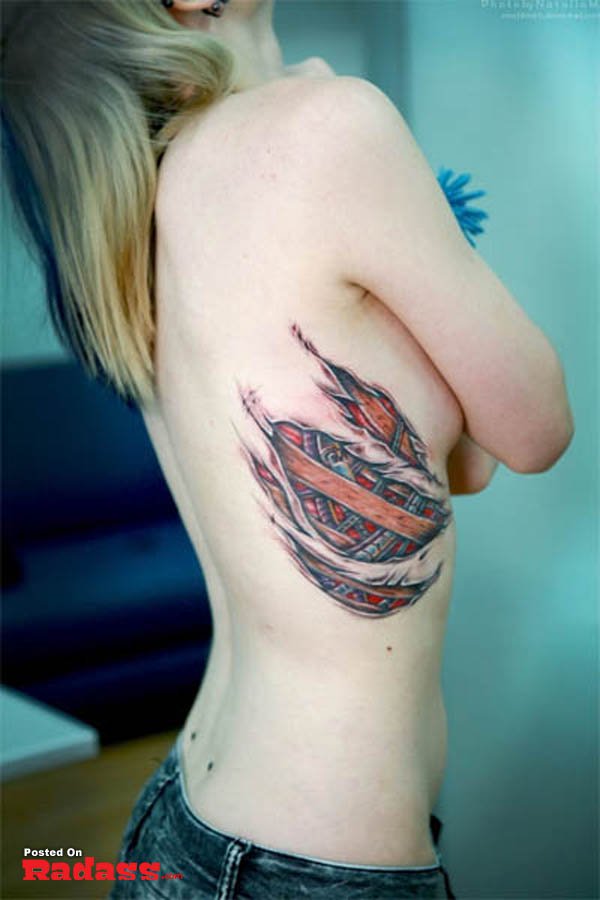 Folks are ready to show their insides for some reason.
Some folks want their inner beliefs to come out.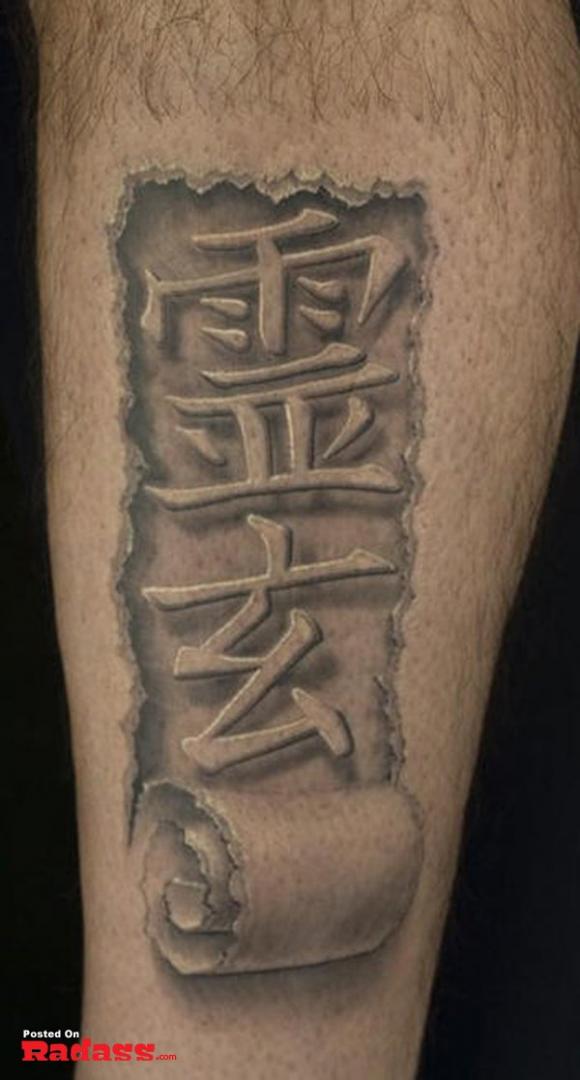 Hopefully this was researched, it'd be a pain in the ass to learn that it says something like "Two for one barbecue".
The placement must mean something, but what?
I'm getting Evil Dead II vibes…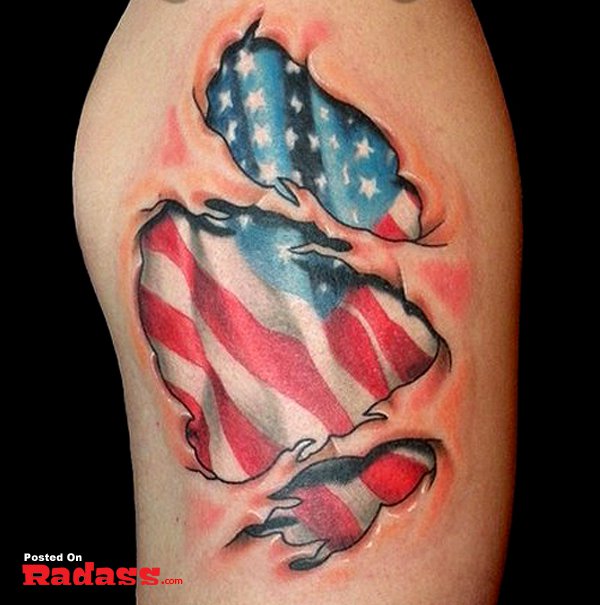 Patriotism runs deep.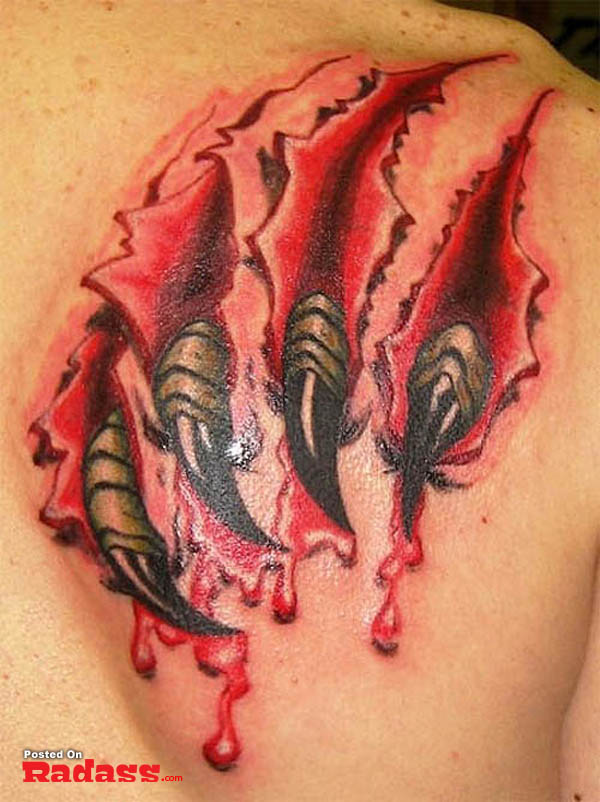 The beast is emerging…
Beyond the surface.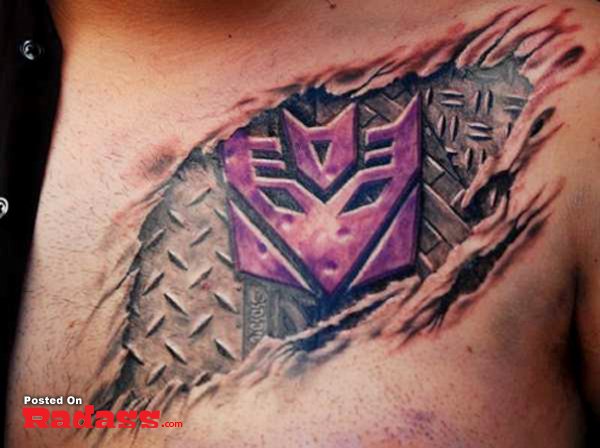 More than meets the eye.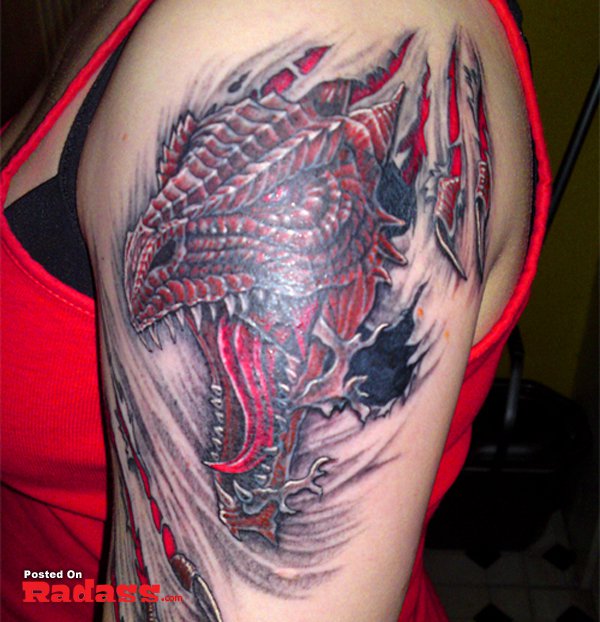 Who rolled a 1 on Summon Dragon?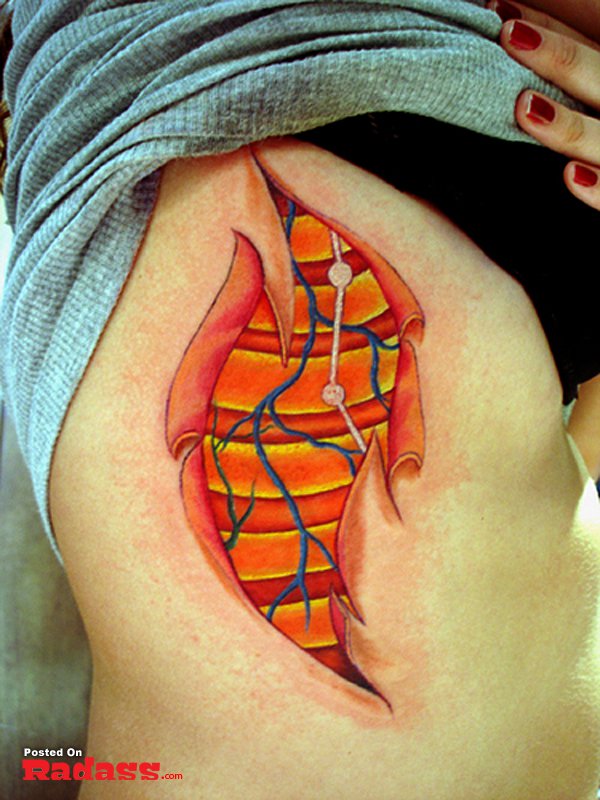 It looks like you're missin' a few things there bud.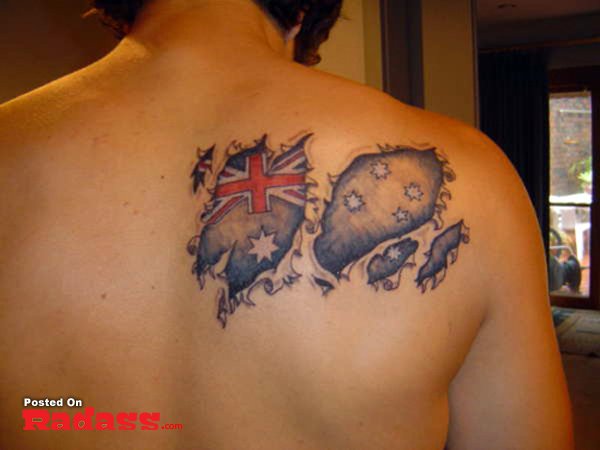 Hey, patriots come from every country.
Who wants to bet that this person plays D&D?
Yeah…this.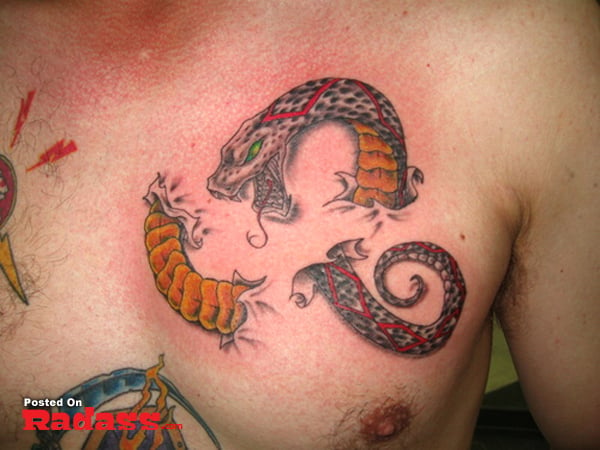 There's a reason behind this, I'm certain.
Maybe people will think the person flexed too hard?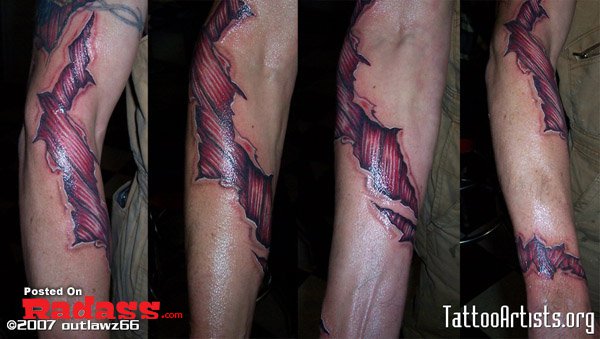 I still don't get this kind of tat, but okay.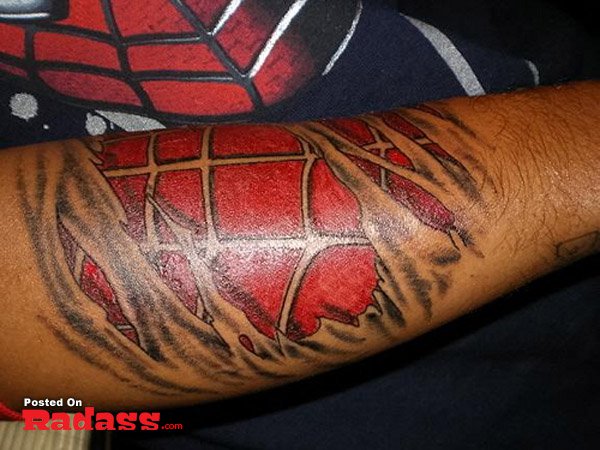 It looks cool, but it's still unclear that a person is anything but a comic book fan.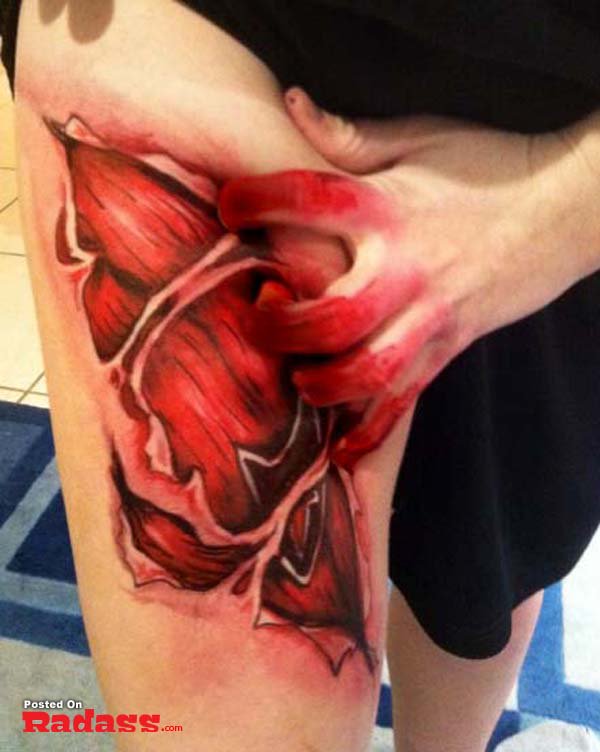 This looks like something from Hellraiser, seriously.
When pain is your pleasure.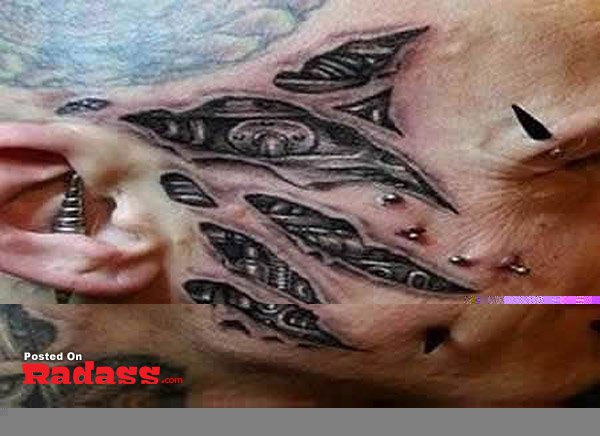 It's like something out of Westworld.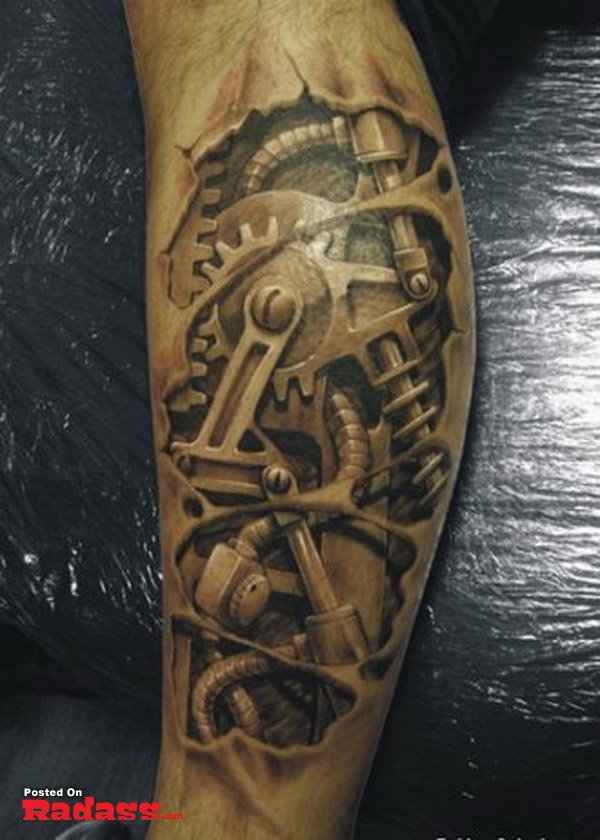 Imagine a tattoo you can hear in your head.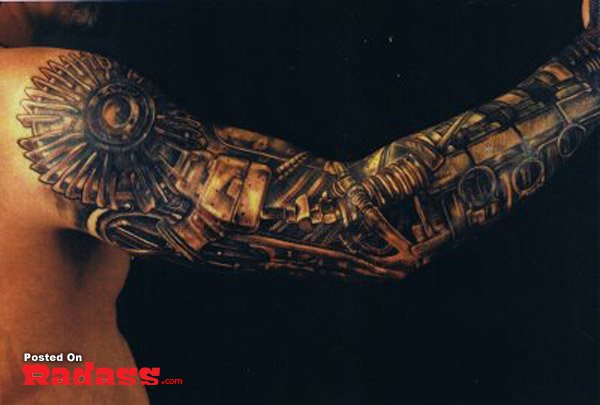 That's just pure cool.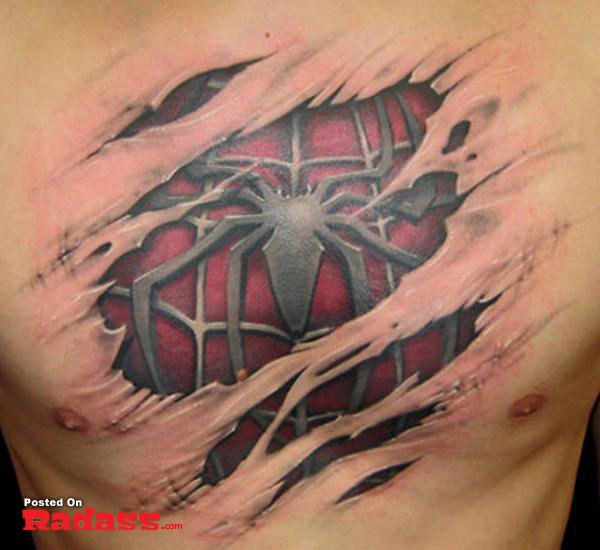 It's cool and all, but later on in life that's something that needs to be explained.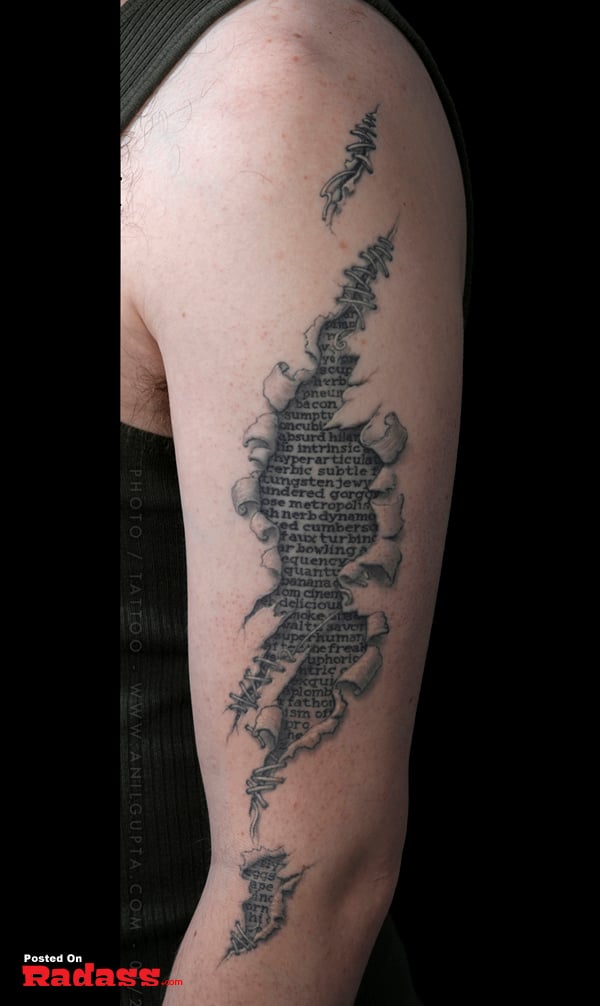 True enough, we're all stories that need to be told.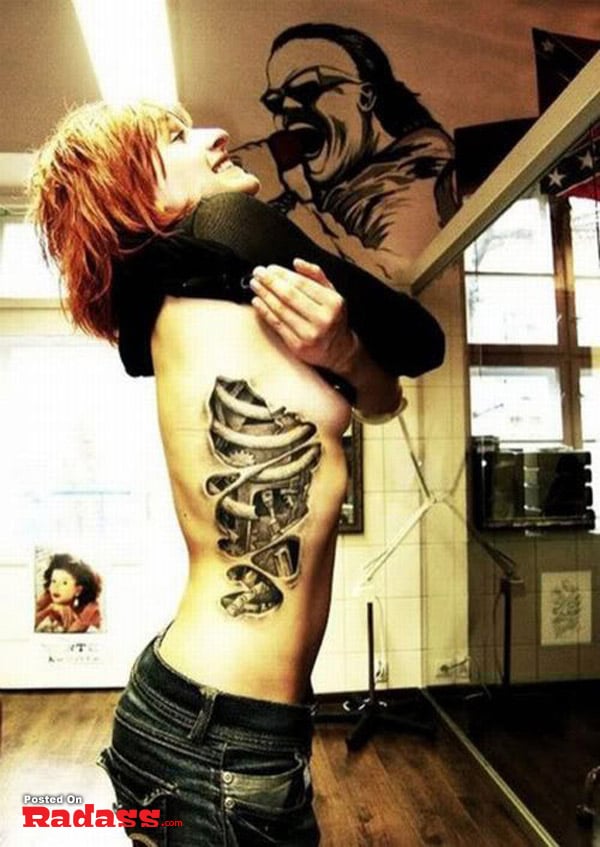 I think it's the strings of flesh that are hard to bear.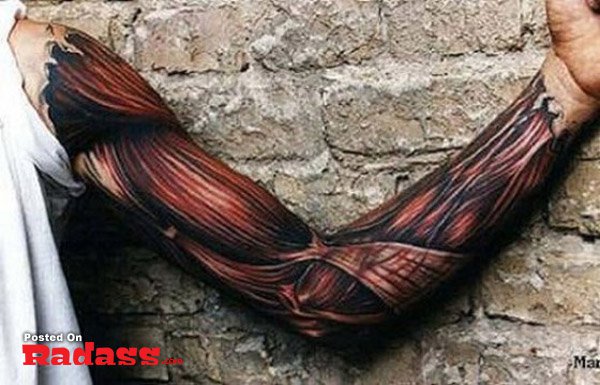 There's a biology lesson for you.
WTR? (Why's That Radass?)
Whether you praise or criticize folks for these tattoos it's hard to not be impressed with the work. This definitely stands out as weird, which is why it's a part of our site. Some folks will never experience this, while others see it as a great form of self-expression.