'Cause Finding Someone Her Age Was Too Hard, Right?
I'm not sure what type of mid-life crisis teachers are going through these days, but lately it seems like all of them are interested in prepubescent boys.
cradle robber
Adding to the list of cradle robbers, we have a 24-year-old middle school teacher accused of having a relationship with a 13-year-old student, who is currently being hunted by Houston police.
Alexandria Vera, who has apparently admitted she was engaging in sexual acts with the student, got pregnant with his child and since gone MIA.
vera
Their relationship, which started in September of last year after a spending summer school session together, was no secret.
According to one student, "[The student] like grabbed her butt and everybody saw it. And then they were talking about it."
In an even sicker twist, the eighth-grade English teacher, who already has one child, told police that she and the kid are "in love" and that she had been introduced to his family as his girlfriend.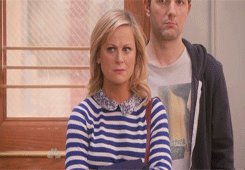 Initially, the boy asked Vera if they could hang out over Instagram and she agreed. They then began taking drives in her car and kissing and soon started having sex on an almost daily basis, according to court documents.
He's 13?!? Like didn't she ever wonder why he resembled a naked mole rat down there?
Come on, lady. Gross.
According to Vera, the boy's parents allowed him to spend the night at her house, "after which she would drop him off at home in the morning so he could catch the bus" to school.
alexandria vera
Even though the parents of the boy were apparently supportive and excited about the baby, she reportedly had an abortion after Child Protective Services made an unannounced visit to question her about her relationship with the student.
She now faces charges of continuous sexual abuse of a child, but police can't even find her.
Can you imagine what it would be like for her to date someone even remotely close to her own age after this?
"So why didn't your last relationship work out again…?"