In professional sports one has to admit that there are times when the general attitude is 'who cares?'. It tends to happen when two teams are so bad or so comical that any matchup between them is easily tossed to the side and considered a joke in progress that never reached its punchline. Sadly, boxing has been a part of that traveling roadshow for a while and the circus is still in full swing now that Tommy Fury and Jake Paul will be hooking up in the ring at some point. It's happened before that fighters have been so horrible at what they're doing that one can't imagine how they managed to get to the ring without tripping over their own two feet or psyching themselves out, but when a fighter has the crowd behind them, no matter how misguided that crowd might be, they're bound to think that they're great and are ready to take on anyone, like a few others we could mention throughout history.
Are Jake Paul and Tommy Fury real boxers?
That's kind of a matter of opinion and usually, it comes down to whose you care about and whose you'd gladly toss in the dumpster, preferably with the subject of that opinion. But in all fairness, they've both stepped into the ring and they've both done their fair share of something that kind of looks like boxing. Let me be perfectly frank here, those of us that like to criticize probably haven't trained in the same half-assed way they have so we'd likely last only seconds for each minute they've stayed on their feet. There are a lot of criticisms I'll get into in a second, but for the sake of argument let's say they're both mediocre for beginners and are a little better than your average street fighter, so long as they're not given an opponent that hasn't been paid or been retired for a while. Let's put it this way, they're not Charlie Zelenoff-awful. If you need a refresher on ol' Charlie, here you go:
At the very least you can say that while they both have kind of a huge ego, they won't travel to one gym after another simply to sucker-punch one person after another and state that they're the best in the world. Nope, their egos have risen higher than that, especially Paul's since, well, he's got a YouTube audience behind him, and getting whupped isn't in the cards.
Is the fight worth watching?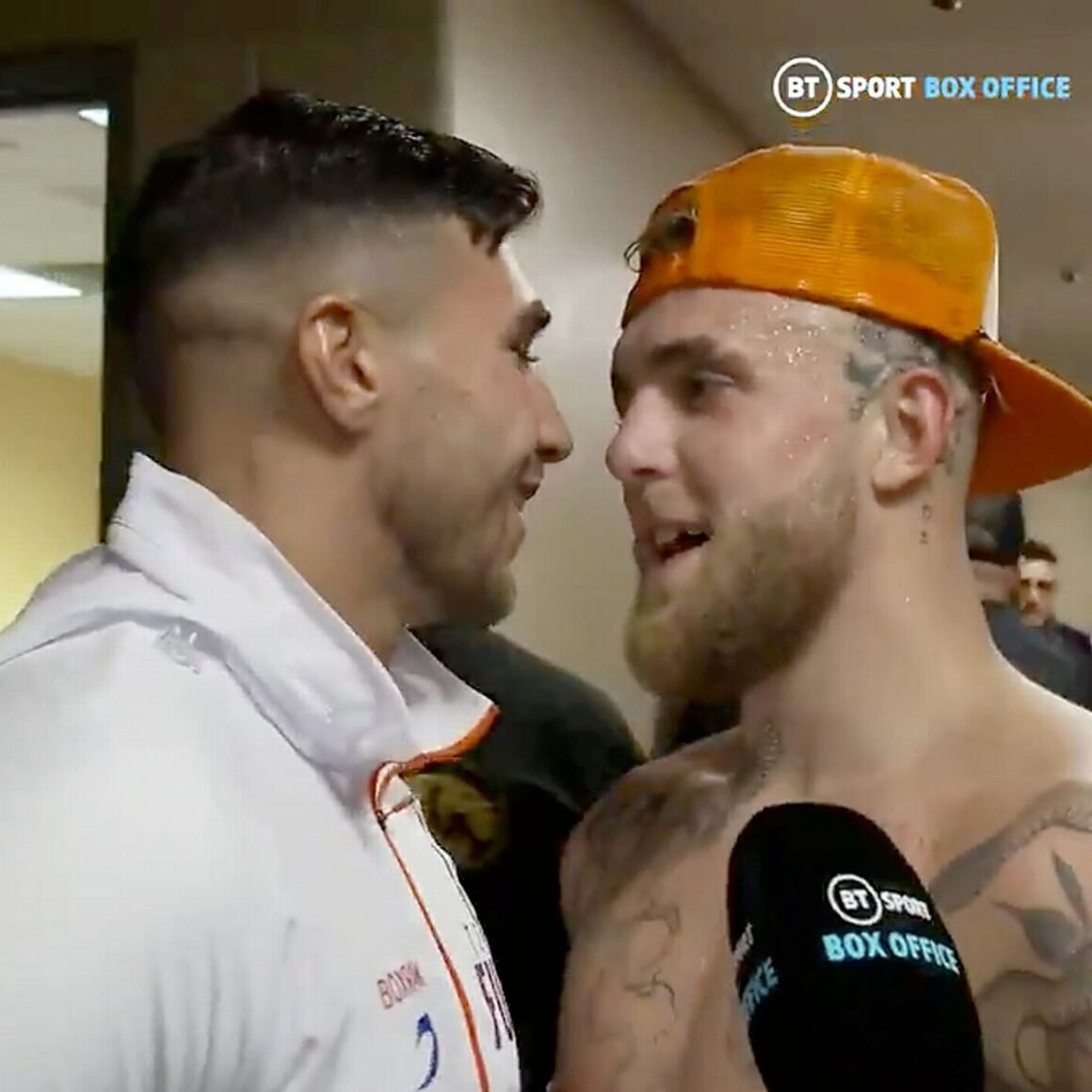 In a word, NO. But again, let's be fair and admit that a lot of people are going to have a dissenting opinion because for one reason or another they happen to like Jake Paul or Tommy Fury, or both men. Hey, people like a lot of weird things in this world and I should know since I like a few oddities as well. But there are a few reasons I would gladly cite that might not be documented facts but definitely are easy to think are true, such as:
Jake Paul is not real boxer. Anyone thinking he is must think that Steven Seagal is a real martial artist and that what we see in the movies is real as well. This guy might make a decent pro boxer in the next ten to fifteen years if he manages to make it that long without getting bored or needing to find something else to bump up his YouTube numbers, but as of now, he's NOT a boxer.
Watching his fights, Jake leaves himself open so often that someone that's at the top of their game would leave him lying on the canvas with a quick one-two punch that he wouldn't see coming. Non-boxers can see this just as well as actual boxers and it's kind of hilarious that people think that he's simply 'that good' when all he does is go through the motions and make it obvious that he hasn't trained as hard as he could. Hey, that YouTube channel isn't going to run itself y'know.
Tommy 'telegraph' Fury hasn't really fought anyone yet. Argue that one all you want, since we all get our opinions, but watching a Fury fight is kind of like watching someone load up for a punch for several minutes at a time without the payout. In short, it's a lot of posing that doesn't lead to a great fight.
If the payday is right this will be another 'W' for Paul since let's be real, the opponents that he's had should have floored him. If the check clears then Fury will likely make it look as convincing as he can, but you can bet that this is how people might see it: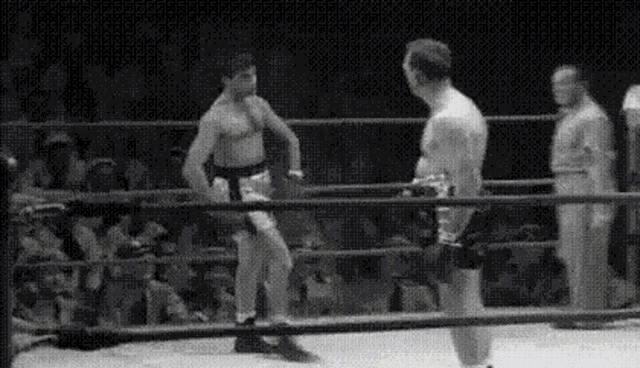 If you're not catching on, this is going to be another fight in which Paul will likely pay for another TKO to make sure that he's seen as a legitimate boxer. Rail and rant all you want against that idea, but putting him in an actual match, putting EITHER man in an actual match where the opponent isn't being paid to carry them, would see Paul and Fury kissing the canvas as if they'd just treated it to dinner and a movie.
If you want evidence of why this is going to be a farce, take a look at one of Paul's last fights:
And now take a look at one of Fury's:
But people still think that both men are legitimate and are going to tear it up in the ring. Let's be honest, the average, overweight individual with a fair knowledge of how to fight and a dough-belly probably wouldn't be able to last long at all with either man, but it might still be more entertaining than watching Paul step in post-hole all night while licking his gloves like a Value Village version of BJ Penn, while Fury clods his way around the ring like Ivan Drago looking for a knockout with his fist cocked and ready. Shoot, BJ Penn vs Drago might actually be a more interesting match since there'd be guys in the ring with skill and power and the idea that a fight is more than paid dance match with a few hits thrown in for flavor. Yes, I know Drago would probably pull an Apollo Creed job on Penn.
So why will people bother watching the match?
Some folks might give a dozen reasons why they want to watch this match and they might even believe what they're saying, but deep down they know that there are only a few reasons that this match will get that much attention. For some it's the same reason that they might slow down when they see a car accident (those of you saying that you're genuinely concerned, at least half of you are lying), you can't force yourself to look away from that easily. That's about the long and short of it when it comes to Paul vs. Fury, it's the spectacle, pure and simple. There might be a couple of other reasons such as:
General interest: It is a fight, technically-speaking, and despite the fact that neither man has really gone up against anyone of any worth (without making a payoff) people are going to be looking for those glimmers of greatness that are about as substantial as moonbeams on the ocean at night. Remember, those fade away in the morning, like any interest in the outcome of this fight probably will.
Fandom: Fury obviously doesn't have as many fans as Paul, if he has any at all, but the Jake Paul fans out there, who think he's 'wild and crazy and awesome', are bound to watch this fight since they'll likely think that he's worth every second of attention they give him. Of course they do, they'd be too embarrassed to admit that he's a man-child that has yet to mature, or that he's the Adam Sandler of the current generation. Who wants to admit to that?
People love a spectacle, there's no denying that, and Jake Paul and his brother Logan love being the ones to give it to them, but a lot of people would deny that it's spectacle and think that it's just as real as anything else. Remember, some people think that stuff like this really happens in real life:
So it's not too hard to think that some folks believe that Paul is a real boxer, and Fury is a really good boxer. Remember that saying that there's a sucker born every minute?
Will there really be blood?
There's a good chance since like it or not these guys are going to be hitting each other and there's a good chance they might bloody each other's noses or maybe mash their lips a little, that is unless there really is a stipulation that Paul put into the contract that states how Fury isn't allowed to hit him that hard. Or maybe it was that he can't hit him in a certain area, or in a certain way. It's hard to say with rumors, they tend to change so quickly.
What do you think Radasser's? Is this fight going to be something worth watching?