New England Patriots defensive star tackle Vince Wilfork scored extra points after the game Sunday night.
New England Patriots star Vince Wilfork is not only a hero on the football field but also off the field too. On his way home from the AFC Championship game he stopped to help 38 year old Mary Ellen Brooks, the driver of a Jeep that had flip over on the highway. According to the police, the 325lb star defensive lineman climbed on the jeep and pulled the lady to safety.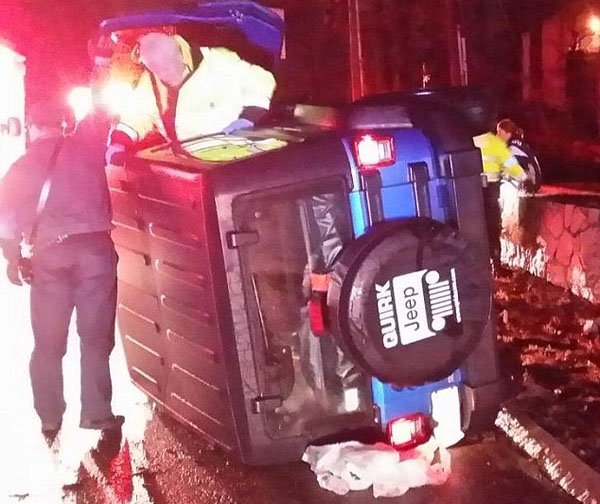 Wilfork said to the Boston Globe on Monday, 'I just wanted to help. I think anybody would've done the same.' '
Through football and the course of life, I've learned to stay poised in certain situations. I'm pretty sure she was scared so the last thing I wanted to do was have her panic. The first thing I told her is "Don't panic, I'll get you out of here" and I got her out.' After the police arrived at the scene and had things under control, Vince and his wife Bianca headed home. Police said the driver of the Jeep was not seriously injured but was under the influence of alcohol and taken to jail.