Some people have way too much free time.
No one really knows who – and why – created that creepy-ass polar bear saying "Bonjour" while peeking through a snow-mountain hole. We do know it's hilarious, and it can be applied to so many life situations. People find one random picture, make a meme out of it, and then milk its capacity for who knows how long. That's the beauty of the internet. Anything can go viral, and anything can make us laugh – including the bonjour bear.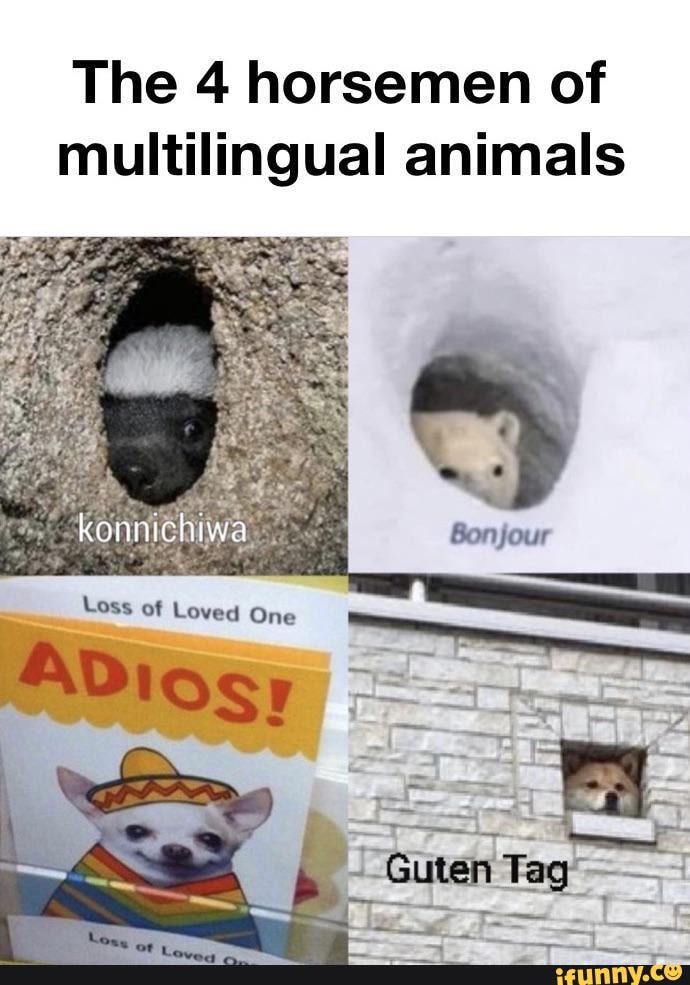 Bonjour Indeed
The polar bear is so precious because of their simplicity and universal character – it can be applied to anything. And that's why people realized they needed to include more members of the animal kingdom in the mix! Black humor is never ending, isn't it? Behold the four riders of language-pocalypse: weird-ass Japanese hedgehog, morbid Mexican (Spanish is the language, but we have to acknowledge the boy's fit), chihuahua, and the German dog. My nerdy brain would say: "but isn't that dog the famous Japanese breed, Shiba Inu?" But I will shut it up. Let it go. Also, take a closer look at the meme – why in the world is this chihuahua "Adios" card in the section "loss of loved one?" And why does it make us laugh so much?
What do you think? Do you have favorite "Bonjour bear" memes, or from one of these other trolling animals? Give your contribution to our meme empire!
WTR – Why's That Radass?
Fun should be an essential part of our lives. Laughing is a cure and should be a must. If and when we laugh, we are truly enjoying our life. We should have at a mandatory half an hour of good, hearty laughter in our everyday routine. Memes – the stupider, the better – will surely help with that.