Radass Sits Down with Austin Dillon as He Looks to Get His First Win at Daytona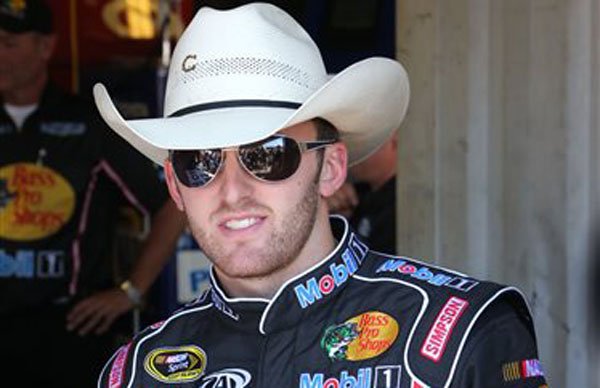 With just 2 days until the Daytona 500 on FOX, I had the opportunity to sit down with 2-time NASCAR champion & driver of the famous No. 3 car, Austin Dillon. In addition to racing cars, Austin is an avid outdoorsman, a huge Carolina Panthers fan, and even played in the Little League World Series. Being the guy that Austin is, I did my best to keep the interview as down to earth as the person being interviewed.
Austin Dillon Radass Interview. (3)
Although the 26-year-old has never won a race at Daytona International, he has consistently performed very well, locking up five top 10 finishes in seven tries. And with him starting in the #13 spot for this weekend's race, you can count on the sports up-and-coming superstar to give the competition a run for its money.
Think you already know everything about Austin Dillon? Think again.
I hope you enjoy the interview as much as I did.
Q: Through hard work you've had a few rare opportunities – You've played in the LLWS back in 2002 and you're a successful NASCAR driver. Of the two stages big you've been on, LLWS and NASCAR, which one stirred up the most nerves and why?
Austin Dillon Radass Interview. (4)
"Oh man, that's a good question. Umm, I don't quite remember the nerves that went into the LLWS cause I was so young and we were just having a good time I think, but I say it was at the cup level going into one of the 500's was probably the most nerves I've felt because so many people, so much attention when we sat on the poll here at the Daytona 500.. So it was probably that race."
Q: There are Nine drivers already in the NASCAR Hall of Fame that have competed in at least one race in the No. 3 car. Knowing the history of the famous #3 Car, how does that make you feel entering this week's race in Daytona? And does it add to the pressure on race day?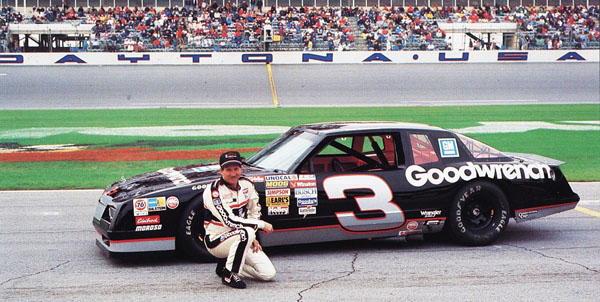 "No, I mean I feel fine. I'm looking forward to the race and feel mentally prepared and where I need to be for this one. We drafted really well in the class and things have been well."
Q: Most kids have dreams to grow up and become a fireman or a pro football player or even become a Doctor. Was your dream as a child to become a race car driver or did you aspire to be something else?
"For me I loved baseball, I loved sports so it (car racing) was always there and when I got the opportunity to do it, I knew it was what I wanted to do – it was so competitive, it was so tough.. It's like any other sport, it's just thrill. Not only can you always get better, you're always learning to drive better and be faster."
Q: At what age did you know you were going to be a race car driver?
"I was 15. A bit later than most."
Q: Did you have one of those cool car beds with racing stripes when you were a kid?
Austin Dillon Radass Interview. (6)
"I think I did and it was probably a water bed."
Q: When I was a kid, the only organized sports were little league, Pop Warner Football, soccer and playing marbles with the neighborhood kids. Given what you know now, what advice would you give to parents that have young children that want to get into auto racing?
"Marbles, man your old." (haha) "I think that one of the biggest thing is um…, start somewhere where you can afford it and be the best at it at. If you're going to do it, do it to the best ability you can. Win at it, win at it a lot and people will notice that and you'll get the opportunity to go to the next level."
Q: What is the most adventurous thing you've done outside of racing?
"Flying in an F16. That was the coolest thing ever. We pulled 9 and half G's.. That was pretty cool."
Q: Have you ever tried to out run a cop?
"No."
Q: What, are you pleading the 5th ?
"No, really I haven't. I'm actually pretty good on the highway."
Q: Now this one is probably going to get you in a bit of trouble no matter how you answer it – What would you prefer? Pizza and beer with the guys or a nice romantic night out with your lady?
"Oh man, I know how I'm going to answer that one… My girl. She's way better looking than my boys."
Q: What do you have to say to all those people that make those left turn jokes?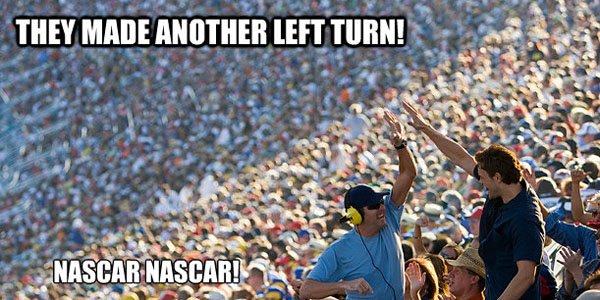 )
"I don't know, at least they're talking about us. It's true we like to turn left."
Me: I'll bet you do. I would imagine if you made a right you probably wouldn't be a very happy camper.
"Yeah, you're right but I'll bet I could still do it faster than the people that say I can only do it left."
Tune into Sunday's Daytona 500 airing on FOX at 2PM Eastern standard time.