Time to get pumped…in one way.
Plenty of people were happy as hell to get back to the gym after 2020 given how many gyms either shut down or restricted how many people could be in the building at the same time. Some folks managed to keep up with their workouts somehow, some way, but a lot of folks were lamenting the time they'd lost in the gym. To be fair, some guys out there were missing watching the hot women in the gym as they flexed and lifted. That sounds creepy and kind of controversial, doesn't it? Well, the truth is that watching people work out is kind of creepy, but admiring how dedicated some folks are to the act of sculpting and shaping their bodies is all well and good as long as you're not the type to stare for longer than a few seconds.
That's kind of tough, isn't it? Beautiful women that have sexy, toned bodies in the gym are easy to notice. In fact, some guys suck in their guts without even realizing it since it's kind of a guy thing to make ourselves appear as appealing as possible whenever we can. You can admit it guys, it's okay. There is something very appealing about noticing a woman working out, especially when she's toned, ripped, and has curves in all the most alluring places. The thing about anyone when they hit a certain level of fitness is that they can overdo it in terms of how they look.
For instance, once a person gets all thick and veiny it's kind of disturbing to some folks since they don't like to see the thick, ropy veins popping out, while some people don't mind it as much. When it comes women, even if it feels like a double standard, seeing their veins pop out feels like it's a bit much. Hey, to each their own, but a toned woman over a completely ripped woman is something that I know I enjoy a lot more. A powerful body that ripples with muscle but doesn't have bulging veins popping out all over the place is highly preferable. But at the same time, to each their own.
It's important not to stare, but damn it's hard.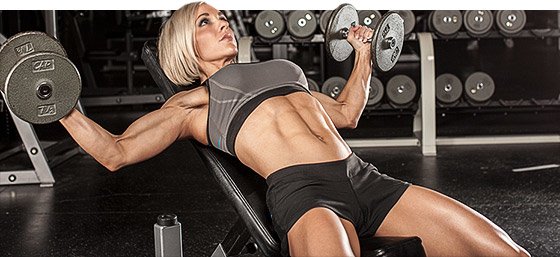 You can't help but appreciate the female form if you happen to swing that way, especially when a body is stripped of most of the fat and cellulite that might otherwise look unhealthy or unappealing. The thing is, staring is not only rude, but in this day and age it's easy to assume that staring at a woman in the gym is going to get a person labeled as a pervert, as well it should in a lot of cases. It's all well and good to be appreciative of the female form, especially when they're this fine, but appreciating someone's good looks and their body is one thing, staring like a creep is something entirely different. Hey, I get it, seeing a hot woman seeking to keep her body in good shape is definitely worth a look.
Expectations aren't always lived up to.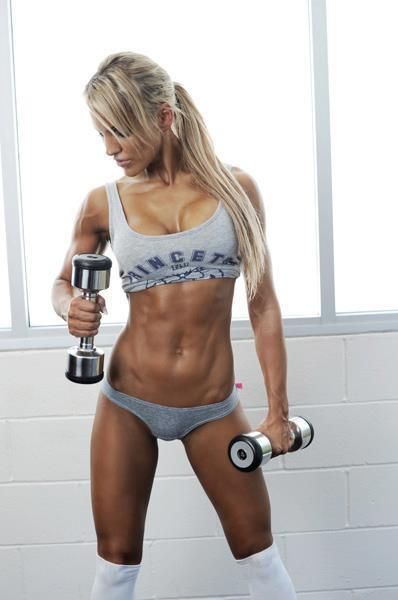 One thing about pictures like these is that they're not always as realistic as people might want to think. Have you ever been in the gym and watched people getting into their groove? Sometimes it's possible to see women being this sexy, but a lot of times they're not focusing on posing and flexing just right so that they can get men all hot and bothered. That's not exactly the typical gym experience. More often than not, people are straining, they're sweaty, a little disheveled as they try to lift, stretch, and build up the muscles they're trying to strengthen. The photos you see here are a bit of fantasy to get people in the mood to head to the gym and see what they can see. In reality, women straining to workout can look just as ridiculous as men at times. If someone is watching then it's likely they won't care and will do what they need to do in order to get that last rep in. It's not quite as difficult to look good while posing for a photo shoot.
Professionals know how to focus.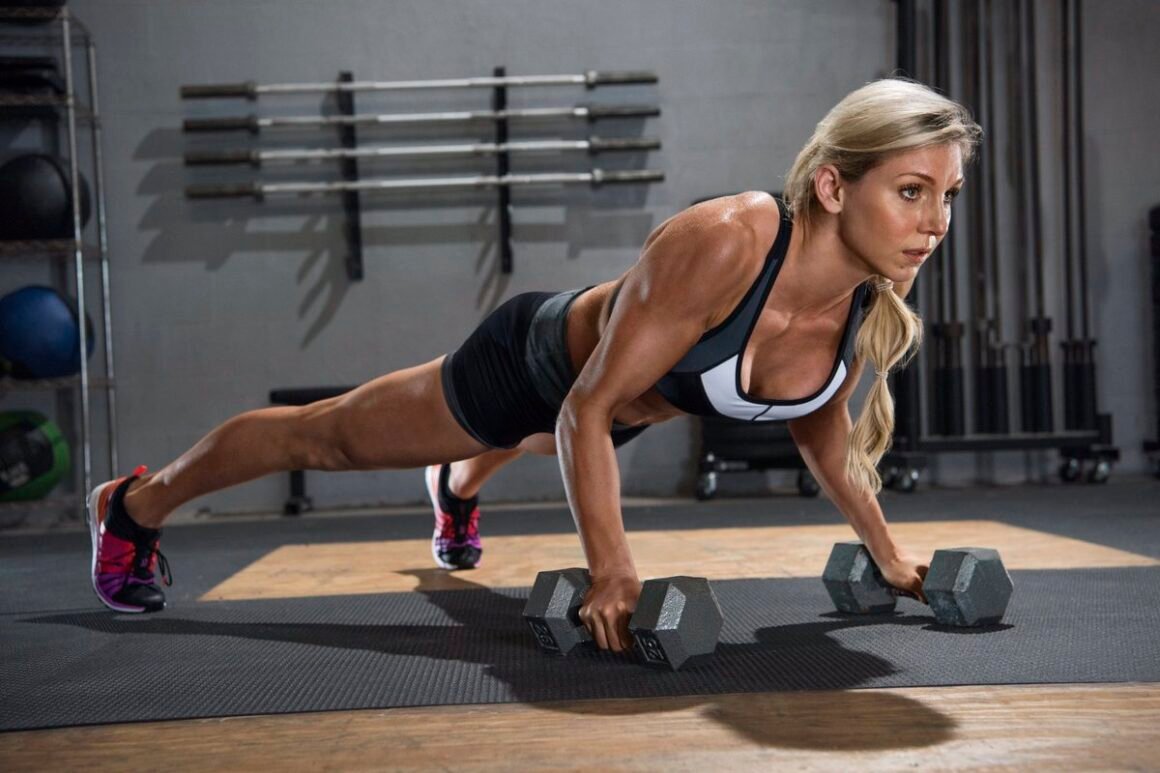 Pro athletes like Charlotte Flair and many others are often photographed and filmed when they're working out since it's a part of their job and daily life since they're in the spotlight constantly. You'll notice that many of those that are filmed and pictured working out have a healthy sheen to their bared flesh. Plus, the fans get to see how incredibly hot they are since one thing about the gym, no matter who it is or where they're working out, hot women are going to be wearing tight clothing. For some guys this is another reason to ogle since the tighter the clothing, the tighter their pants tend to get. But the reality is that form-fitting clothing is pretty normal in the gym since loose clothing just gets in the way. I know, buzzkill, right?
Not a lot of people ever look this good when they're really into their workout.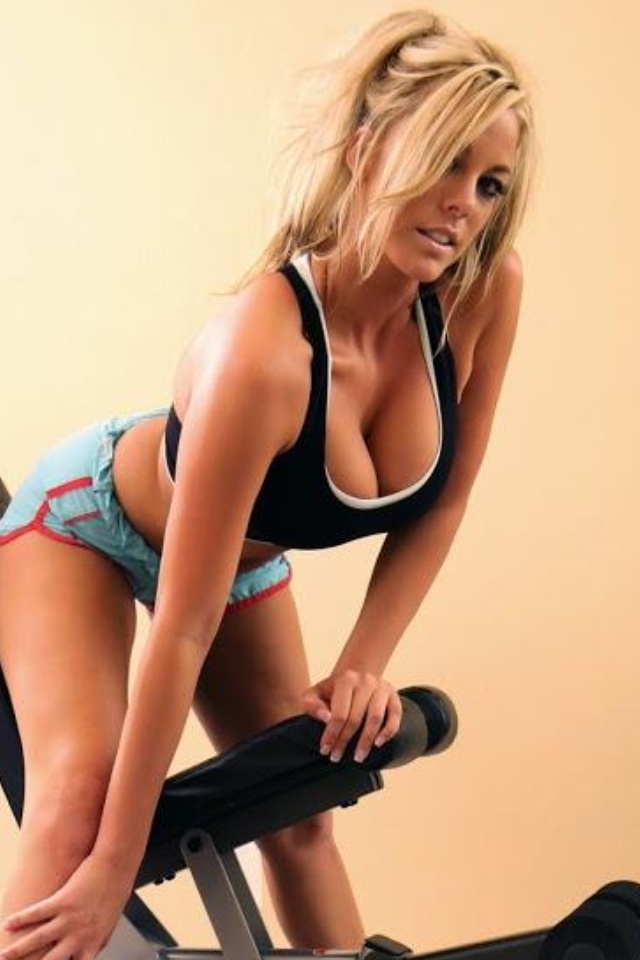 Some women can manage it, but it's typical that a person isn't going to look like they're having a great time if they're sweating, grunting, and trying to get their burn on. Being in the gym isn't a drag to be fair, but it's not exactly the same as slipping into a hot tub and enjoying the jets that are positioned in just the right place. Working out in the gym is about getting in there and getting pumped, which, if done right, ends up aching like hell sometimes as you don't tend to go into the gym just to stretch and pose…unless that's what a person is there for that day.
Okay, so seeing hot women sweat is appealing sometimes.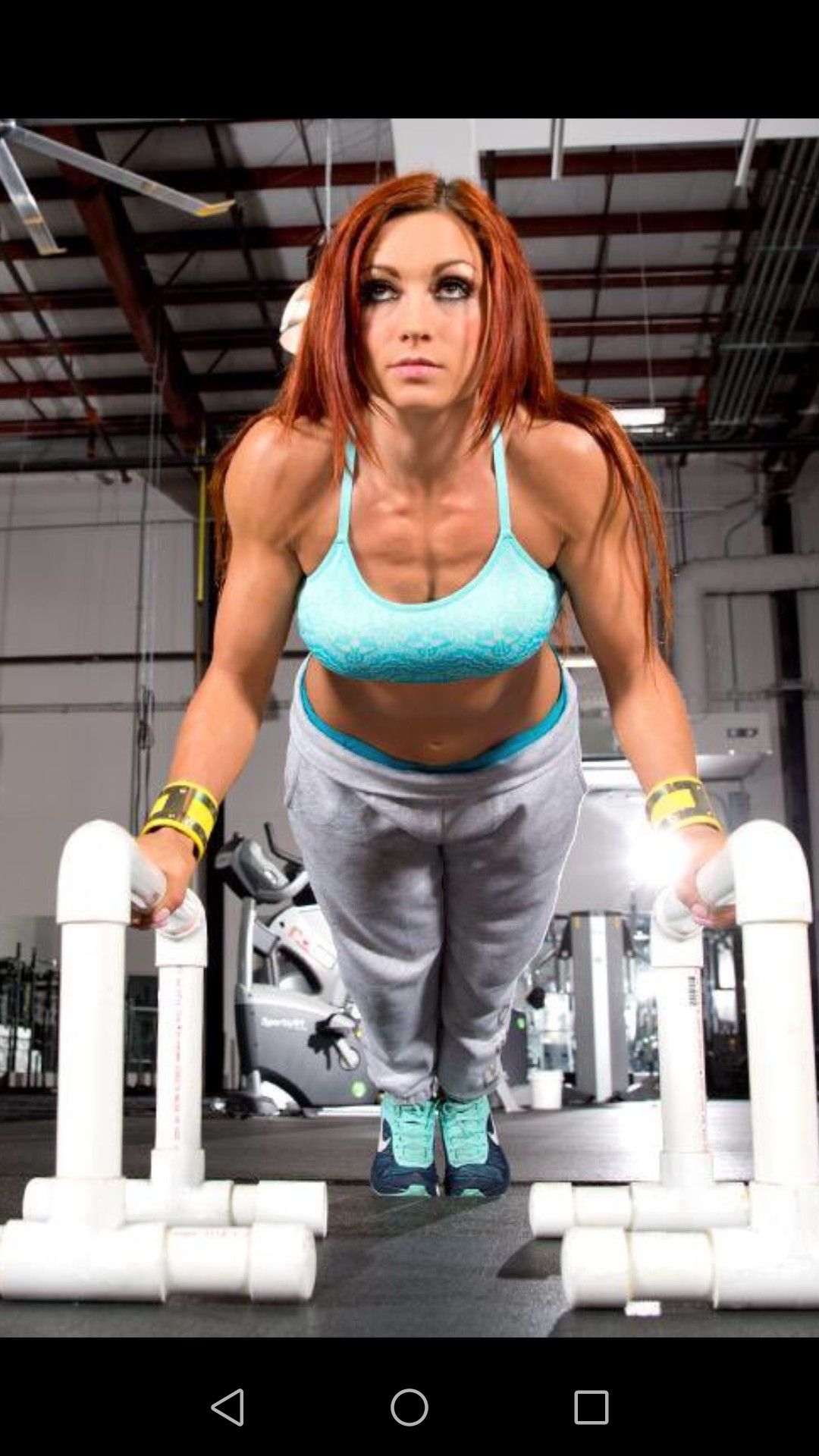 It's tough to deny, so I won't, that seeing hot women sweat isn't attractive at times. It might sound a little odd to some folks, no judgment either way, but for one reason or another it can be considered sexy to watch a hot women sweat. It's something visceral that leads into a fantasy as one watches the sweat glisten and roll down the sculpted body of an attractive, healthy individual as they exert themselves in one way or another. The reality of it is that like most people, a woman is bound to be a little less desirable up close since like it or not, sweat doesn't always mean that someone is going to smell as great as they look. I know, fantasy kicked in the pants again, right? Some men wouldn't mind…but again, no judgment.
It is possible to use pictures of hot women working out as inspiration.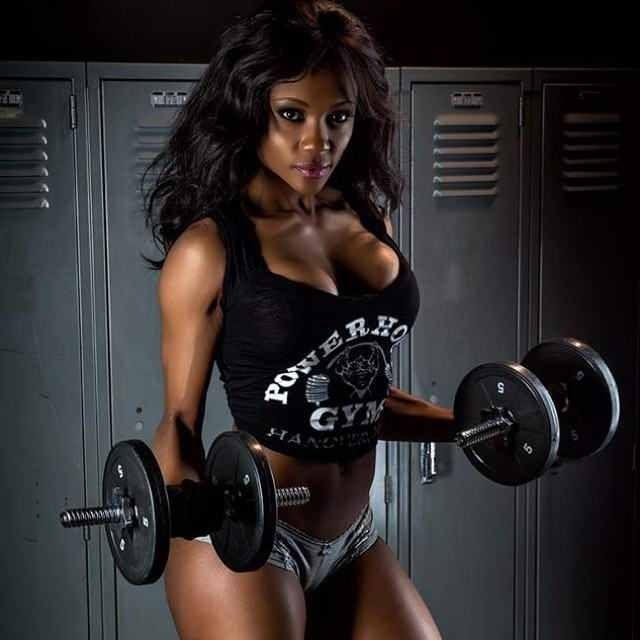 The level of self-control needed to use pictures like these as inspiration instead of just fantasy is considerable since a lot of guys might look at these pics and lose it almost immediately. But when one thinks about it, such pictures can inspire people to get out and be more active. It's not the idea that they might find a woman as attractive as those in the photos, but it is worth stating that seeing others in this kind of situation can inspire others to get up off the couch and head to the nearest gym.
It is possible to see such sights at the gym.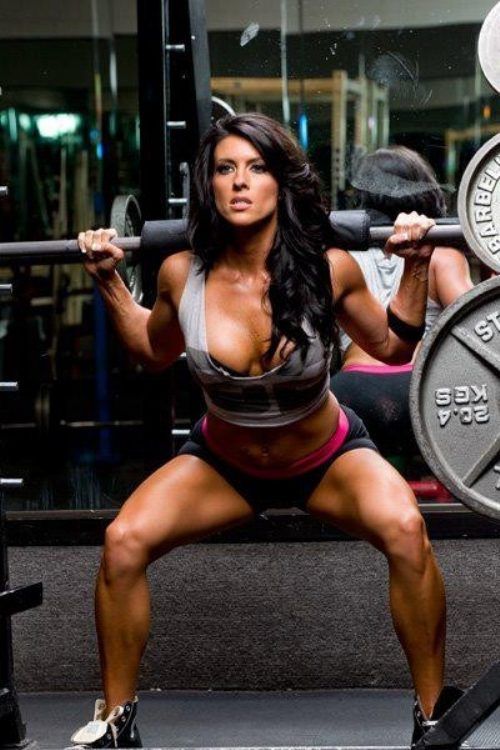 It's easy to think that these photo shoots are a bunch of bunk and aren't something one would see all the time. Well, that kind of depends on where you go to work out. Some gyms are havens for hot women for a few reasons, one of those being that they feel safe and secure and know that they won't be ogled continuously by others. After all, people go to the gym to work out, not serve as eye candy for other people. Those that are dedicated enough to their workout won't really worry about people looking, but there is that general feeling that staring obsessively at a woman while she's working is creepy. The gym isn't a peep show after all.
Some women actually seek out specialized gyms to avoid peepers.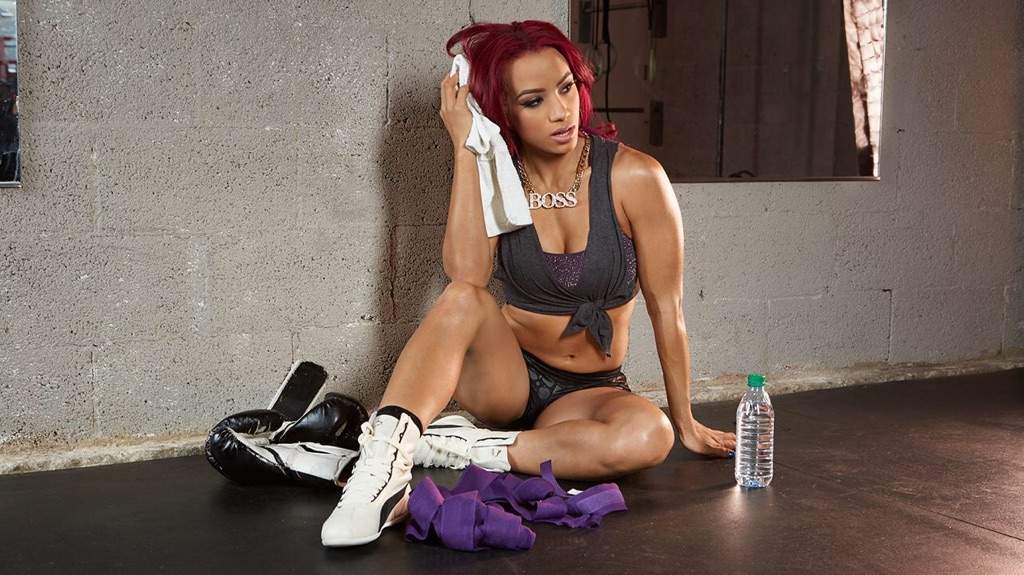 It's not hard to think that women will be picky about gyms since there are a lot of guys out there that act like creeps when heading to the gym to try and peep on women. Sure, they're hotter than hell, but women aren't going to the gym to put on a show. Just like anyone else, those with hot bodies that they've earned through hours of work and sweat want to get a workout in, and having to contend with those that want to marginalize them shouldn't be a constant worry.
So, why post articles about hot women working out then?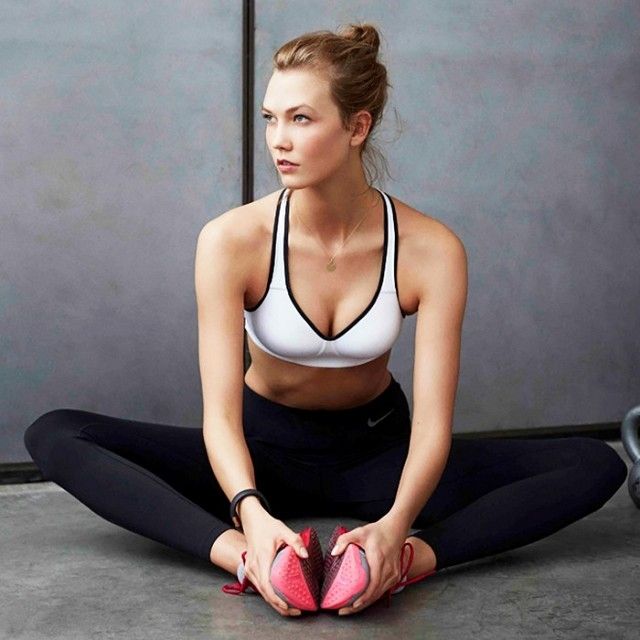 I get it, how is an article like this NOT hypocritical when talking about giving women the respect they deserve, right? Well, that's kind of simple, we here at Radass like to celebrate the feminine form since it's impressive in many ways, and taking a look at the result is just another way to show that we're incredibly impressed with women in many ways. Seeing how elegant and yet how badass they look when they're in the gym getting pumped is just one of the many ways we choose to observe and appreciate women.
WTR? (Why's That Radass?)
We definitely enjoy and appreciate the female form here at Radass, and want to share that feeling with others. But in all honesty, it's important, while being impressed, to be as respectful as possible as well. Women can be badasses in the gym, but like everyone else, they're still just people looking to get a decent workout in.