No offense to moms, but after looking at this list of inked beauties you'll likely agree that mom can mind her own business now and then. In the meantime, take a good look and decide which ones are trouble and which ones are a good time waiting to happen.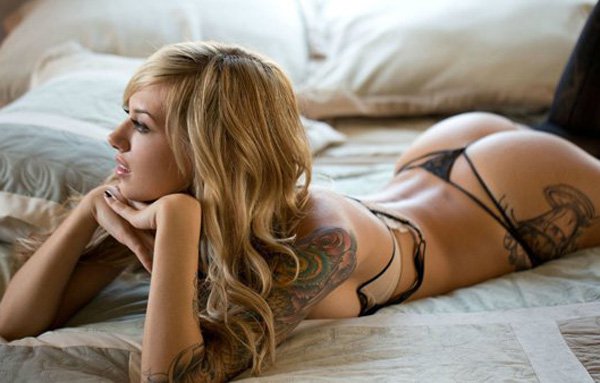 The only problem with beautiful women is that you can't always tell innocent from hellraiser.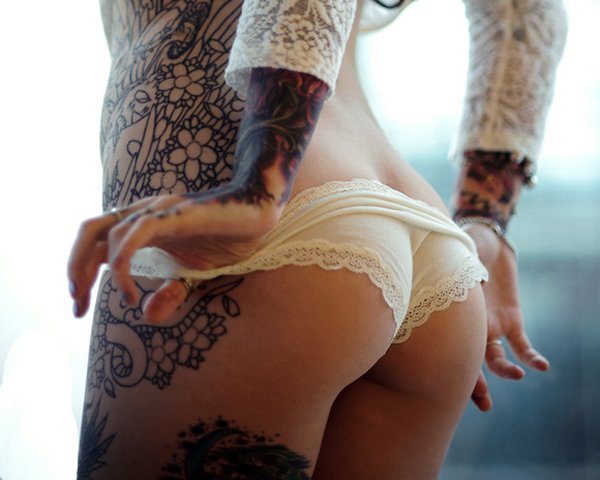 Then again, sometimes, as guys, we don't really care. Raise the hell and bring the noise.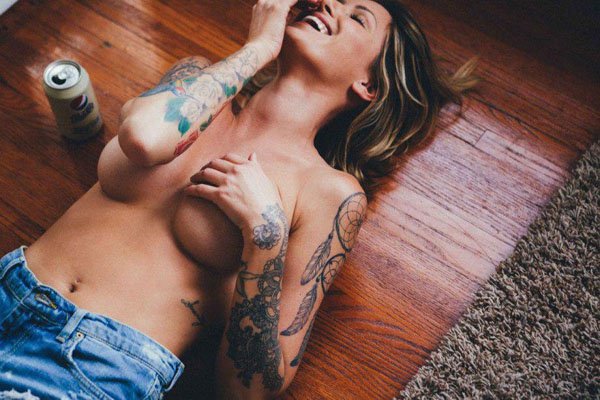 Just take it all in.
Could you really say no to that look?
Dreams of patriotism?
Seriously, you want to know what those undies are concealing.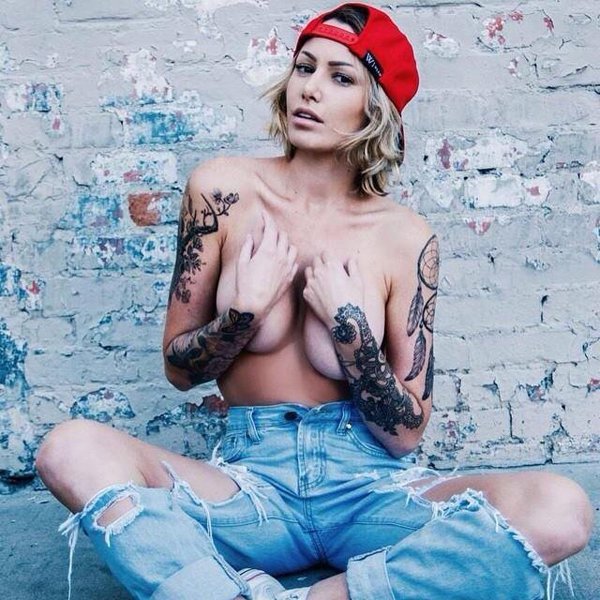 She looks like fun, right?
The idea of that much work being done on a person's side, yikes.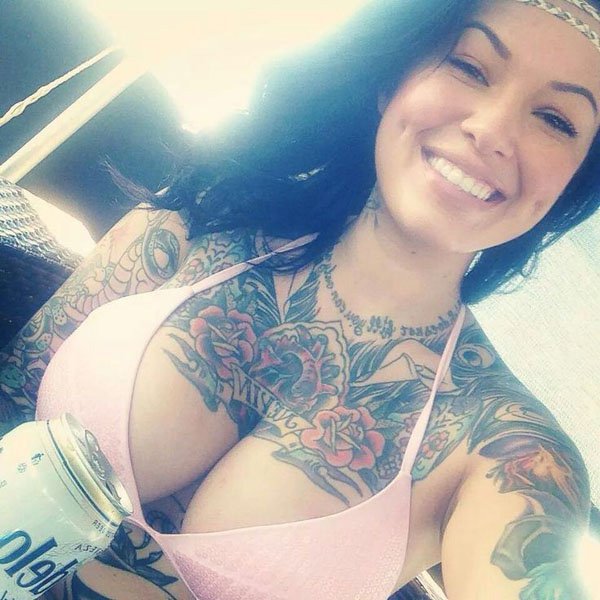 You know you want to get a closer look at those flowers…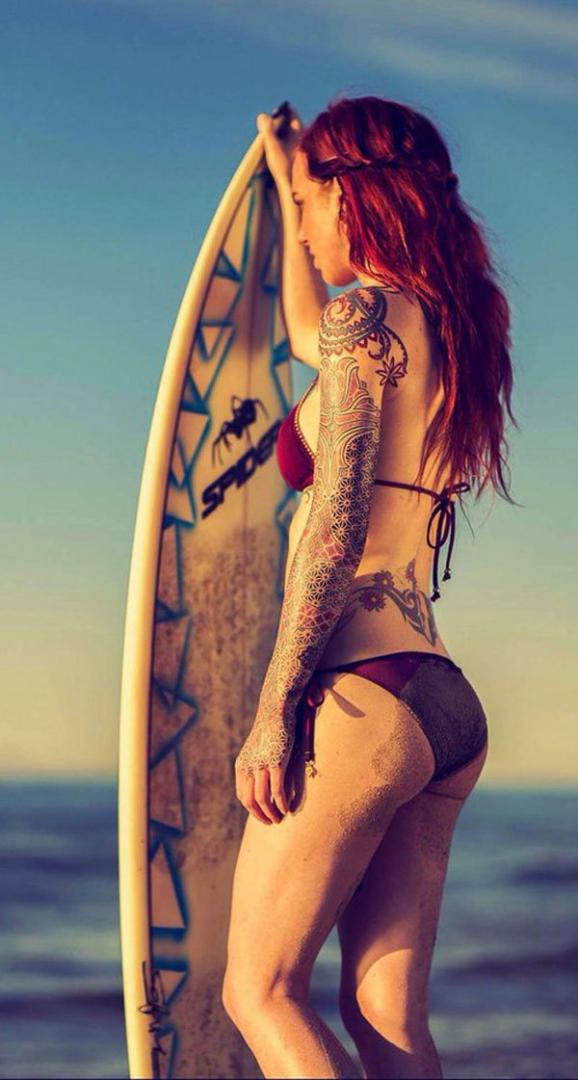 Oh, those redheads…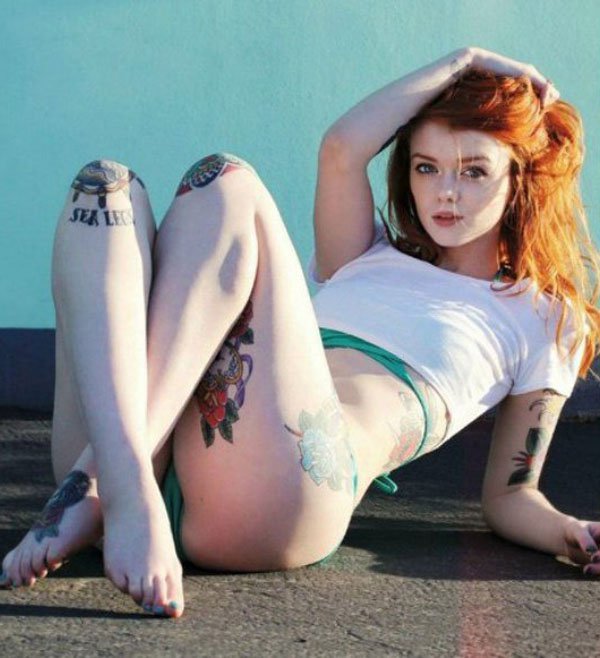 On the back of the thigh, ay yai yai.
Someone's an 80s girl, or just really into nostalgia.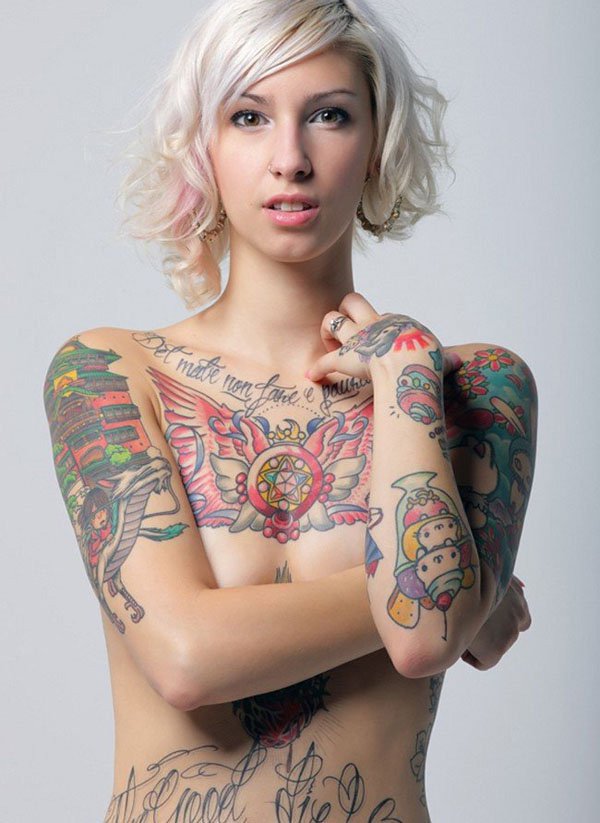 She kind of looks like a storyboard with everything that's going on.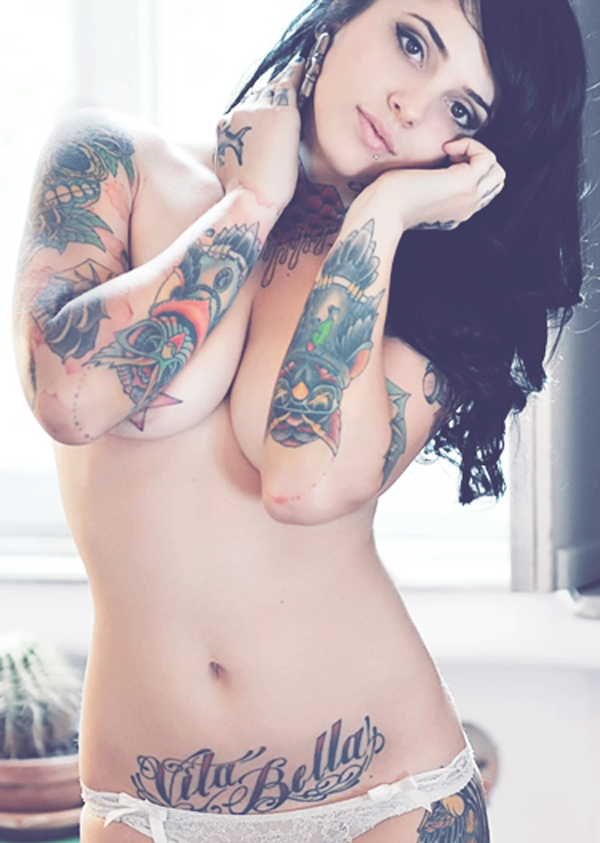 That's interesting, to say the least.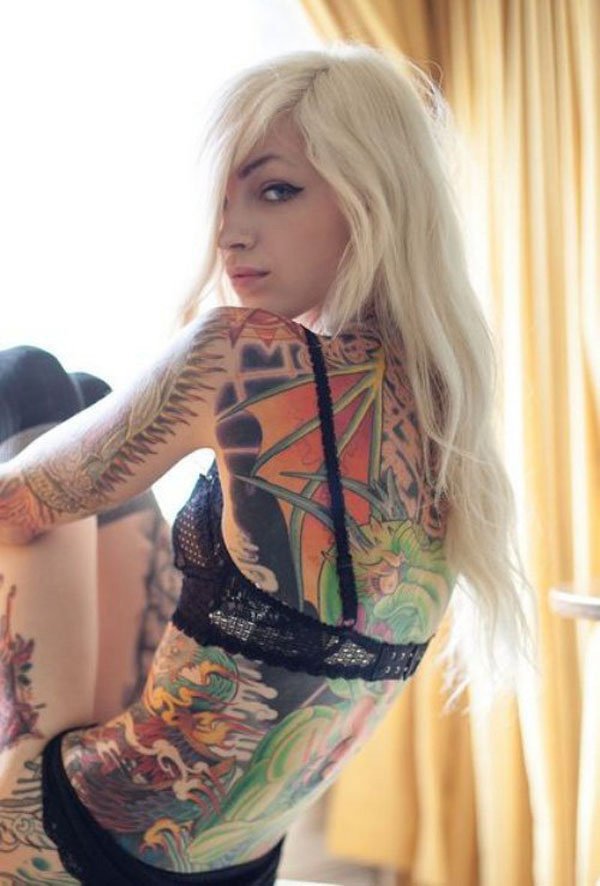 Wow, that's a few trips to the tattoo parlor.
A woman after my own heart.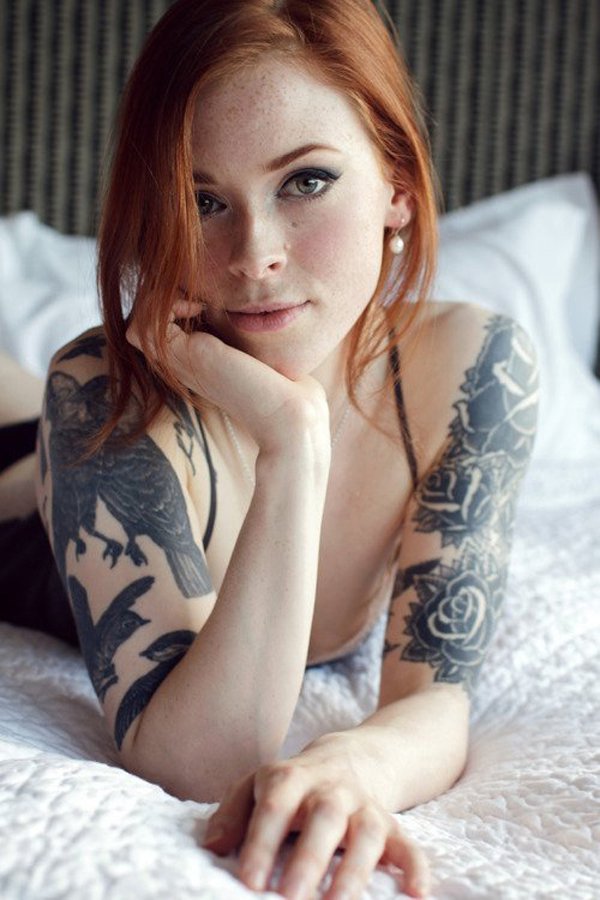 Birds and flowers are definitely popular.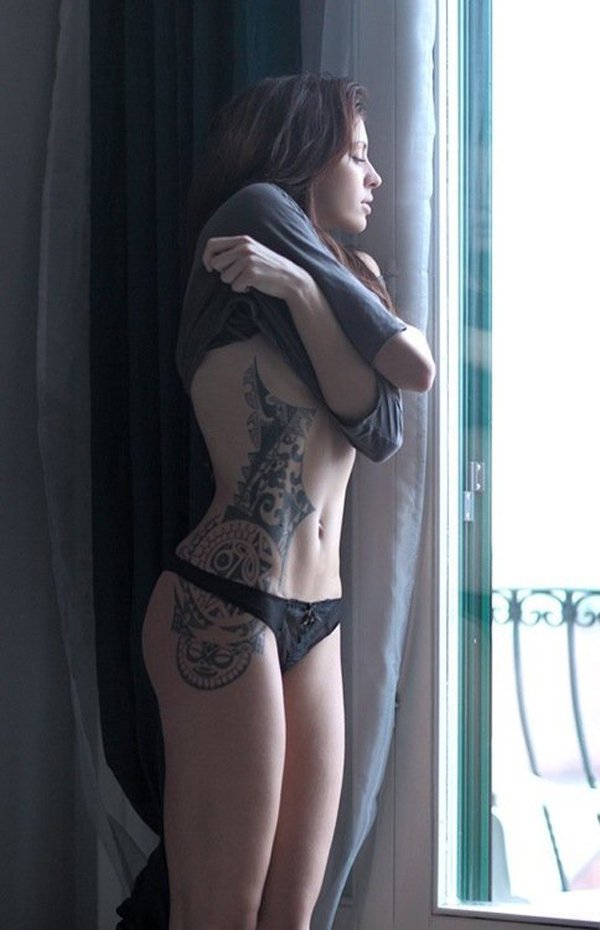 That's the kind of tat you want to trace your fingers up and down if she lets you that is.
There's definitely a method to how each person places their tats, but it's tough to see at first.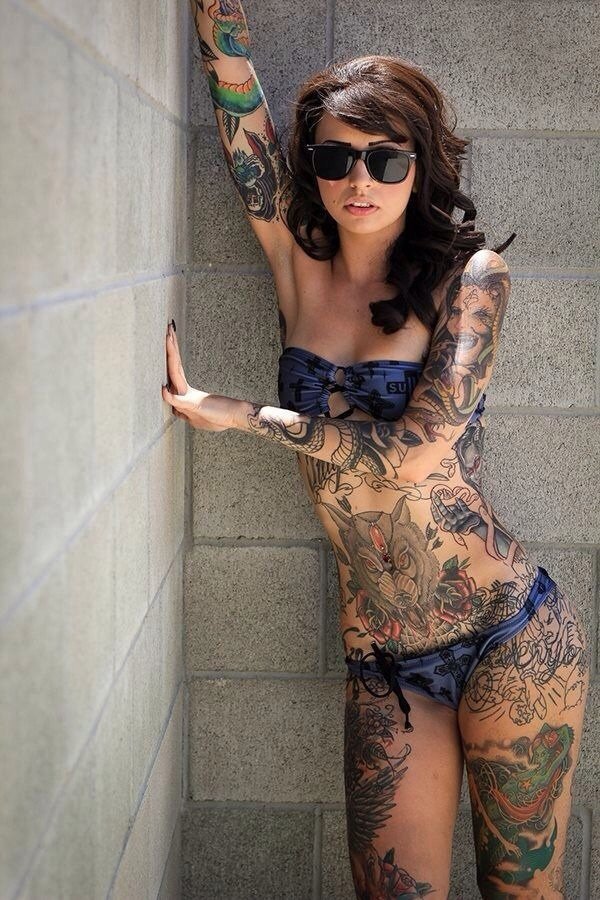 She kind of looks like she needs to be filled in.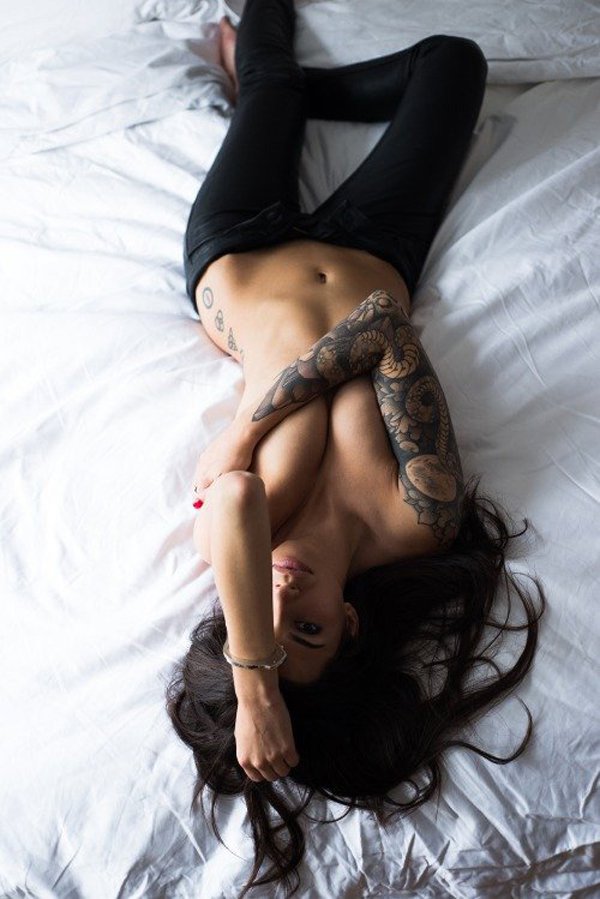 Sleeves are tricky, they either look great, like this, or they come off as looking kind of ridiculous.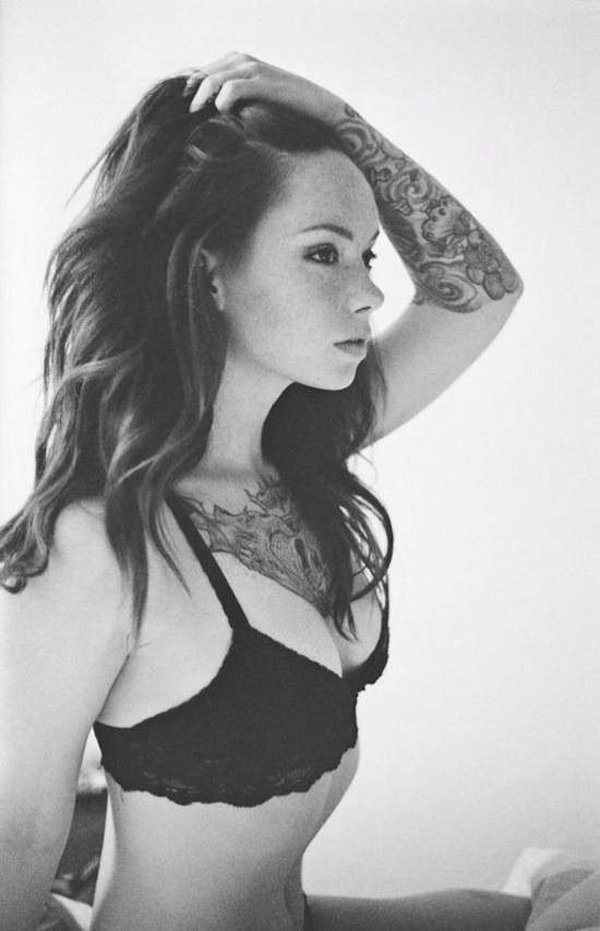 Some folks with tattoos look great since they place them just right, while others look like they told the artist to just stick the next one anywhere.
Yeah, the tattoos are what you're noticing, sure.
How the heck are we supposed to pay attention to the tats with that much sideboob? Sakes.
Now that is a cool-looking tree.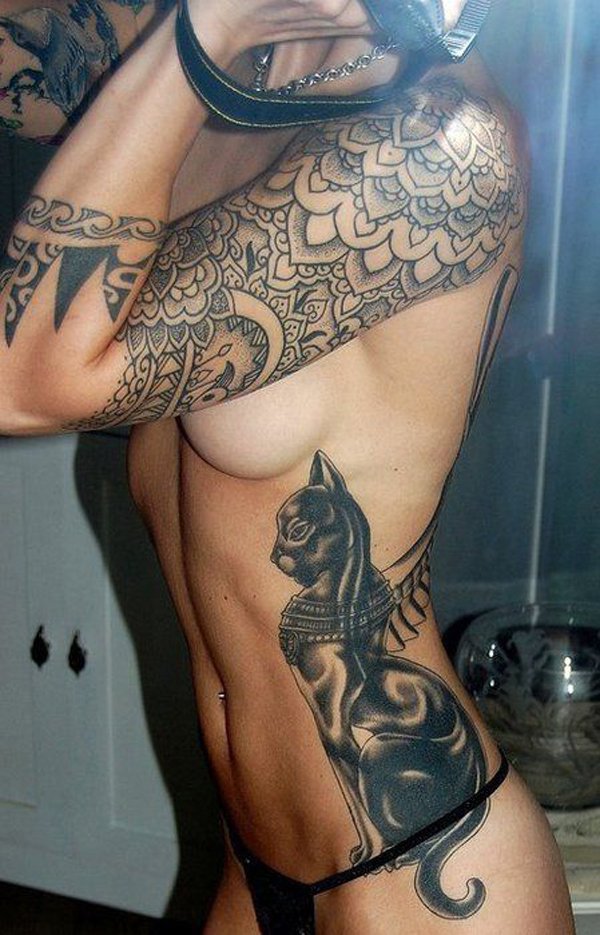 That's impressive, seriously.
Birds and flowers, like I said.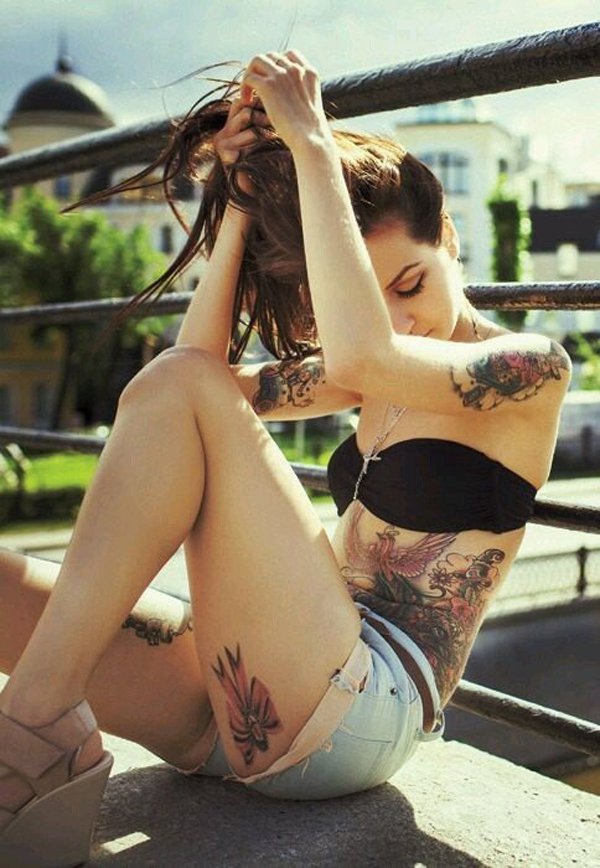 I'm kind of wondering what the bow on the hamstring is for.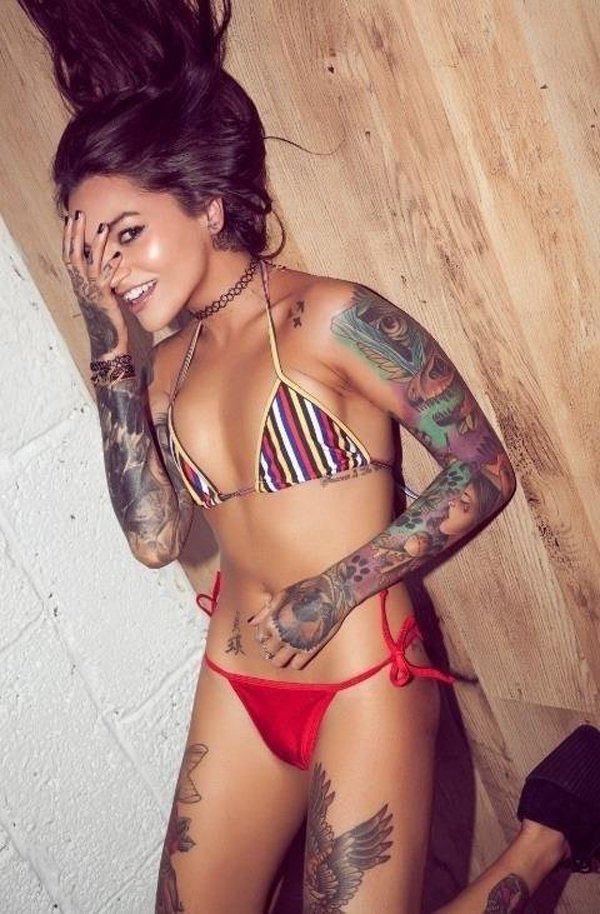 To be honest, I've stayed away from tattooing my hands, but to each their own.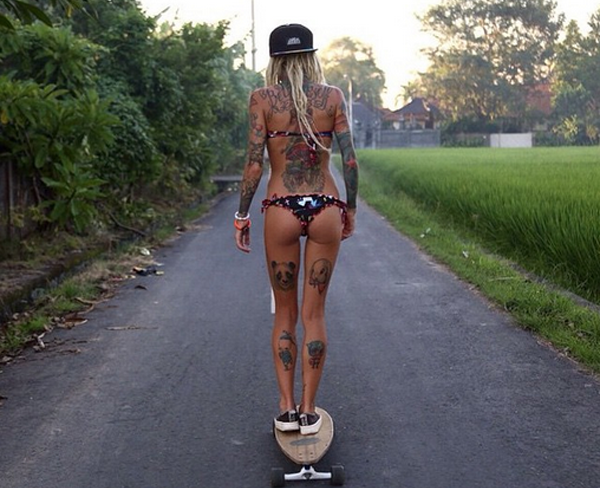 Everyone has a reason for the tats they get.
Is it me, or do the colors feel a bit muddled?
It'd be nice to sit down with some folks and hear the stories behind their tats.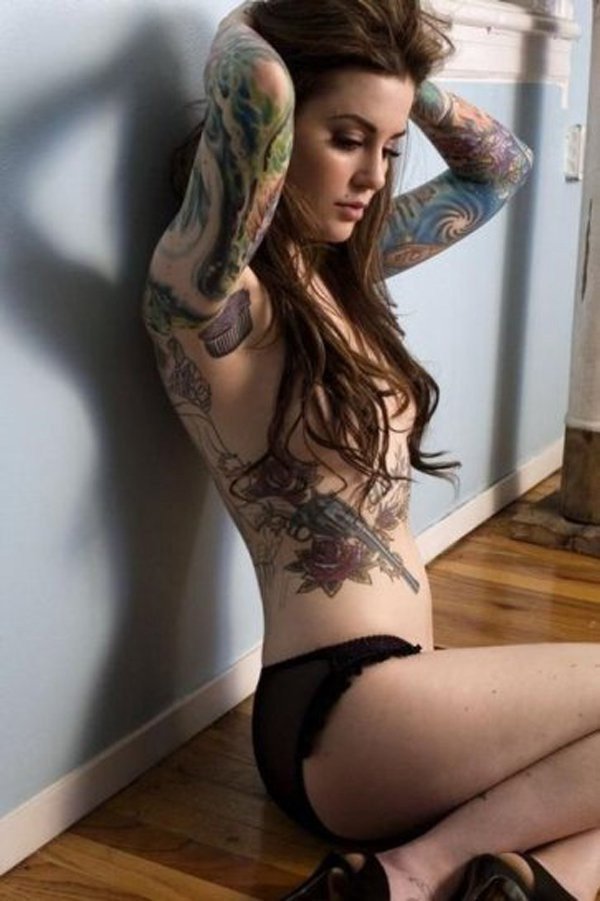 In the armpit? Yikes.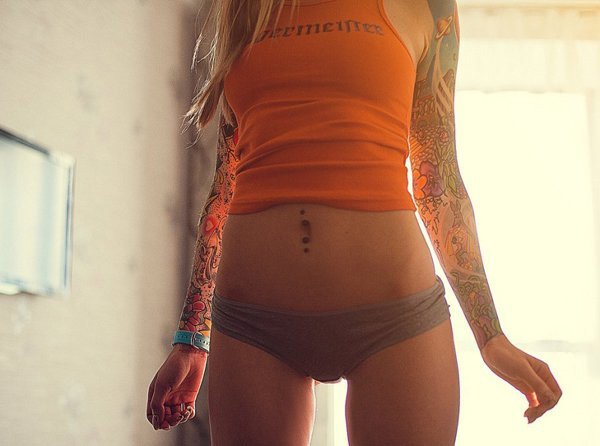 Paint the arms leave the torso clean…at least for now?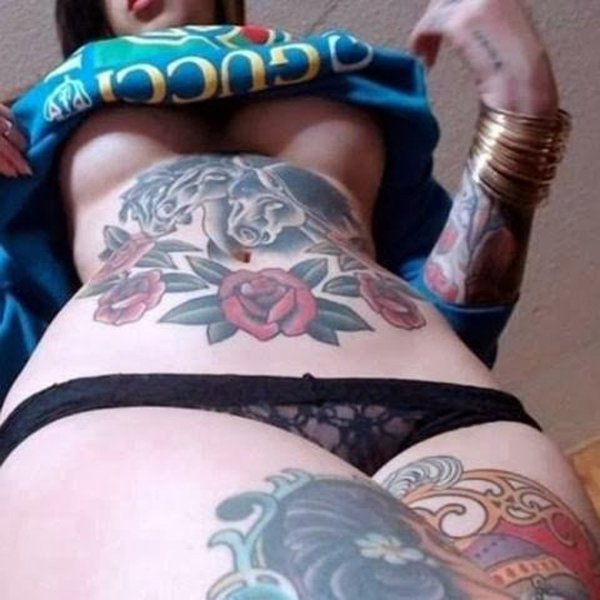 It's okay, you can lift the shirt a little higher…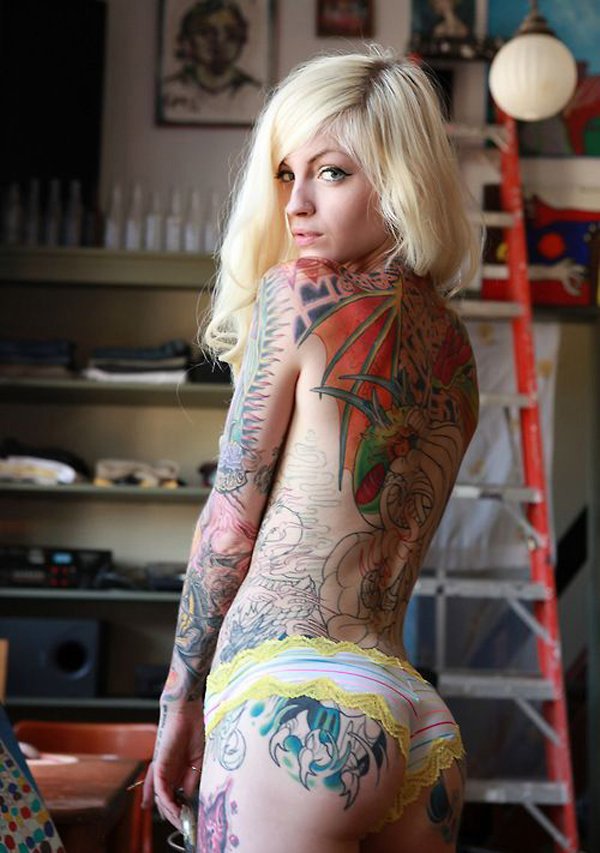 It kind of looks like she'll be going to the parlor to fill more of it in.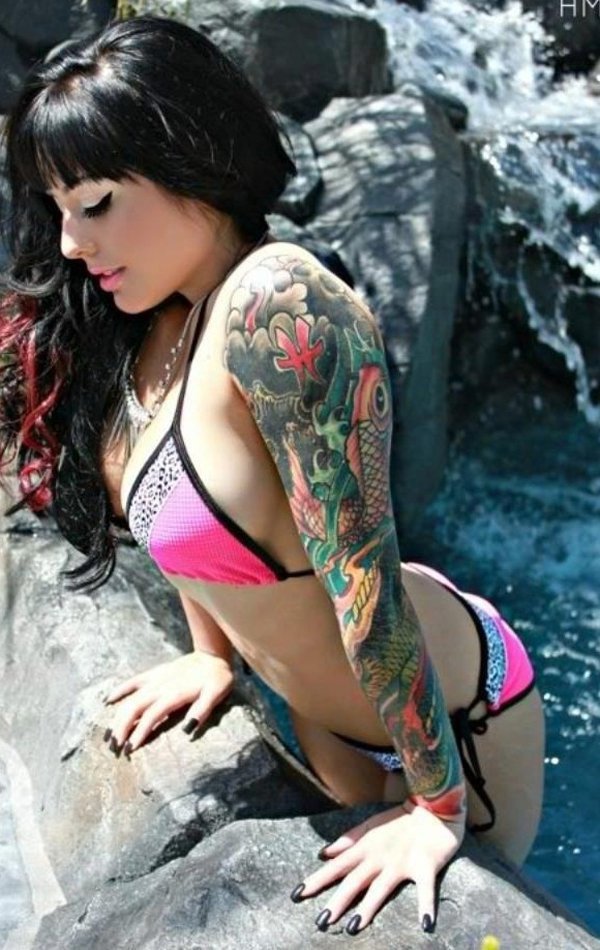 Ever wonder how hard it is to tattoo scales?
I really want to hear tat stories, it'd be fascinating.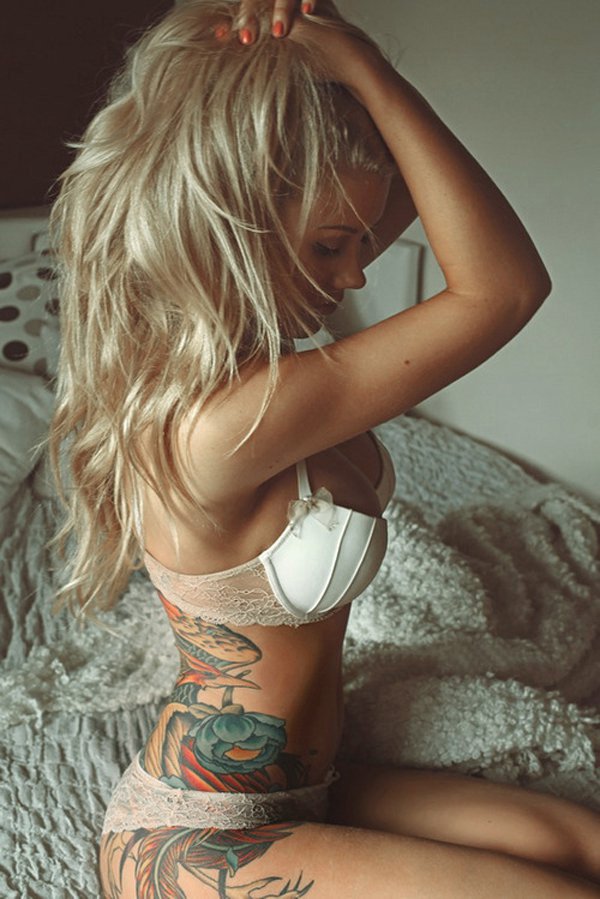 Yeah, that head of hair likely hides a lot when it's down.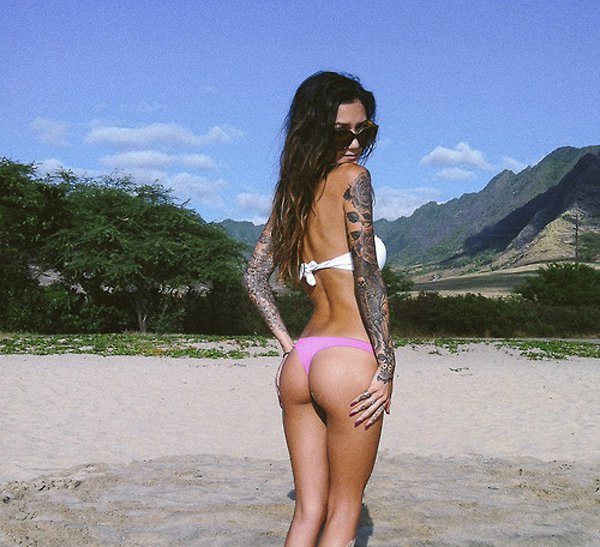 No tats on the booty?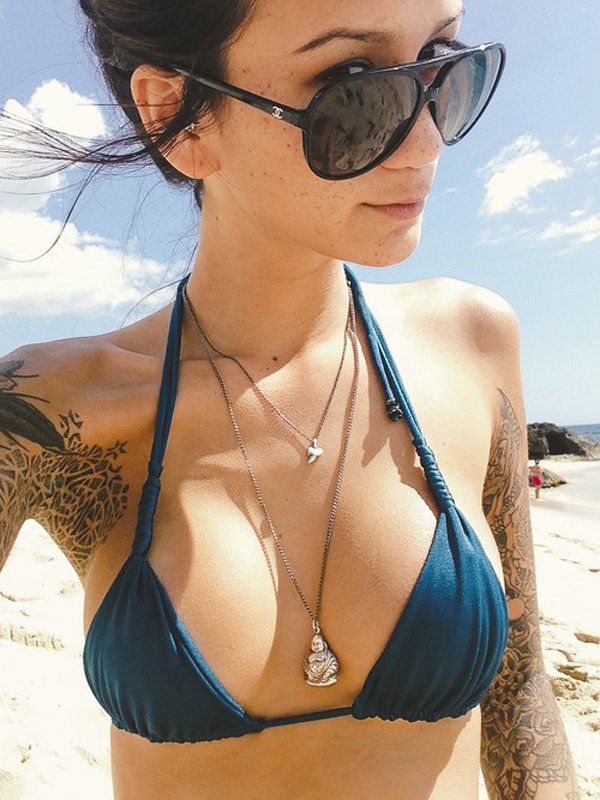 How in the hell does anyone sit there long enough to get a tat on their damned armpit???
WTR? (Why's That Radass?)
Mom doesn't always know best obviously, since some folks that have tattoos and swear are the nicest folks in the world. It's tough to tell, but some of these ladies looked VERY nice.