Author Opportunity – Want to Be a Writer for Radass?
What We're Looking For?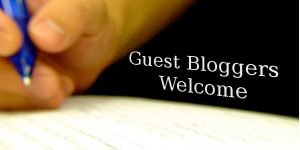 Basically, we want what you want to write about within the scope of what Radass is. We have two slogans – (1) It's Just a Cool Place to Be! and (2) Your Ten Minute Daily Smile. So writers that write for Radass need to be positive in nature. If it's cool, it's probably a go! If it makes people smile, it's probably a go. If it's a hard-luck story, make sure it has an uplifting ending. Funny is always good, acts of kindness, feel-good stories, random awesomeness, hotness, and trending stories are a few more examples of what we like to see on Radass.
No-No's
Bashing people because of sexual preference, gender, weight, race, social status or religious preference is not acceptable. Poking fun is always a good idea, but leave the 'shame' setting securely in the 'off' position.
Any articles deemed hostile in nature aren't cool at all, we're here to have fun, not start fights.
Negative news stories about death, destruction and despair. We get it, stuff happens, but we're here to enjoy and experience life in a rad and energetic manner. Leave the doom and gloom alone.
In general, anything that is "downer news" like 90% of the stuff heard on the 5 o'clock local news. You don't have to be happy and perky 24/7, but definitely come ready to write something that can make people laugh or make them widen their eyes and say 'damn, okay'.
We are looking to be a positive experience for our readers, so if you think you fit the bill and have what it takes to write for us, we'd love to hear from you!