When did it happen that people became incapable of taking a humorous bit for what it is before moving on and admitting that while something offends us, we have the ability to simply not watch it, not look at it, and not allow it to define how we live our lives. That's a message that applies to everyone in this day and age, and yet it's a message that appears to have become highly offensive to those that want to either define themselves by their implied victimhood, or extend whatever has traumatized them in their lives by enforcing their beliefs on others. The funny thing about this is that it's already been stated that the victims have now become the bullies, and while that's amusing, there's a lot of truth to it. What's REALLY funny is that it's not a strictly 'us vs. them' mentality that's been created by most current developments that have been taking the newsfeeds by storm, since the Netflix special 'The Closer' put on by Dave Chappelle has managed to be accepted by many of those that he supposedly 'targeted' and 'offended'.
There is a difference between being mean and being hurtful, and somehow, at some time in history, people forgot that comedy isn't meant to target anyone, that it isn't meant to make people feel like they're lesser than anyone else. What's important to note is that while people are getting so upset about Chappelle's choice of words and content, they're not often willing to turn the mirror back on their own content to see how they might be making others feel, because of their victimhood and their gentle feelings need to be protected against a world that's content to let them live, WITHOUT openly victimizing them en masse.
Why is humor so important?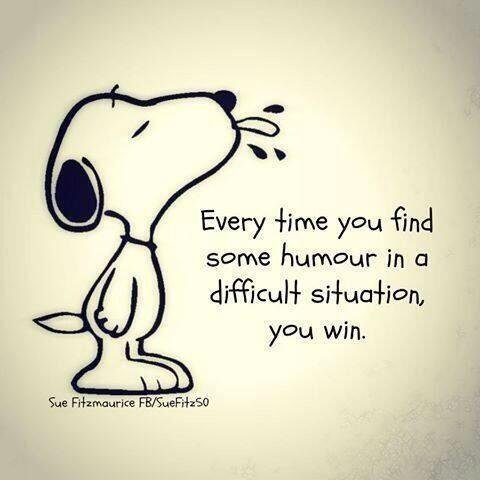 It's amazing that this question has to be asked, especially since if a lot of people were asked to answer this, without expanding or dodging or evading or hedging or anything else, they would likely agree that yes, humor is important. But why? Why is it necessary to laugh? Why is it something that we need to experience at least once or twice in our lives? Well, I can think of a few reasons:
It's a huge stress reliever-Think about it this way, you usually feel a lot more relaxed once you laugh at something, and while laughing until your jaw aches isn't always that pleasurable, it definitely eases the mind and the body, and even the soul, when you simply laugh at what bothers you. Some people can do it easily for a number of reasons, while others are so bound up that laughter feels like it could invite something dangerous. We can't exactly force people to laugh, but encouraging them to do so just to feel a little calmer, a little more laidback, is at least a suggestion, and one that carries a fairly pleasing reward with it.
Humor helps with physical as well as psychological help since it can promote a positive outlook on life and create pleasing effects that a person will be bound to notice. How an individual looks at the world around them and reacts to it is important since it will affect how they are seen, how they see things, and in turn how they see themselves. Playing the part of the victim while trying to remain positive is not unlike trying to keep your head above water while strapping iron weights to your body. It's possible, but it takes a serious amount of effort to accomplish, which only makes a person's belief that lfie isn't fair grow a little more as they perceive others around them as being a part of the problem since they're treading water, while folks that are in their same position as allies because they've opted to suffer.
The power to alleviate a stressful situation in one's life, or 'robbing' that issue of its power over a person's life, is an ability that humor brings with it, since laughter is a healing balm to a lot of life's issues, both minor and severe. It's not a cure-all by any means, but humor is capable of turning a dire situation into one that might be a little more manageable simply because a bit of laughter can remind a person that there's always some way to come back from the brink. It might be dark humor that brings them out of their funk, if it happens at all, but if it gets them to laugh, and brings out a desire to laugh with others, then it's working.
Humor is essential to life, whether people want to believe that or not. Without ability to laugh, life becomes a little harder, a little bleaker, and a lot less hopeful. Next to dreams, humor is one of the more important parts of existence simply because it allows us a way to vent in a funny but not always polite manner.
Wokeness and Cancel Culture and their effect on comedy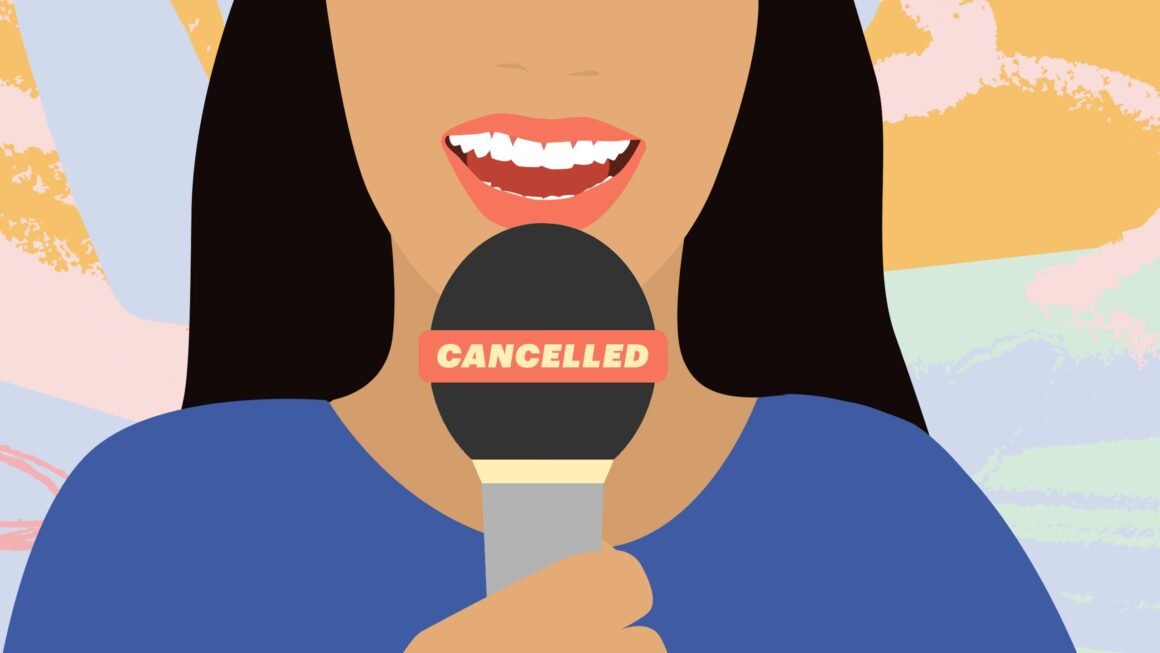 It's too easy to simply point the finger at wokeness and cancel culture for any and all effects that they're having on comedy through the acts and words of the activists that want to speak out against comedy they don't like. Humor isn't the only thing on the chopping block obviously, but at the moment it's what we're talking about, so let's get into it:
Everything appears to offend someone, no matter how careful it is-That's comedy, that's how it works, and despite the slightly vague outlook, that's the way the world works. Canceling whatever offends, or whatever 'hurts feelings' is a seriously naive way to go about things. The funny thing about this is that sooner or later, the offended will begin to offend those they're attempting to 'save'.
Canceling any type of comedy isn't enough, the effect will snowball at one point as it's already started to do. Trying to censor the type of comedy that people don't like without censoring it all isn't entirely possible, since the thing is, not all comedy is going to be kind or respectful, as the nature of comedy is that it adapts, it evolves, and as those who are a little bit educated can claim, evolution and adaptation is not kind and it's certainly not respectful. Comedy isn't about catering to feelings unfortunately, it's about getting people to laugh.
Whether the woke mob or the cancel cultists like it, they're bound to laugh at the kind of humor they hate from time to time as well. There's a word for that, but in the interest of not name-calling any more than is necessary, let's just say that humor forgives, humor accepts, and comedy is all about people having a good time. No matter how much woke and cancel culture try, comedy is going to keep evolving and adapting as is needed, and it will do so in a way that makes it clear that it's nto going anywhere.
In other words, comedy isn't going anywhere, and as much as activists want to see it censored and possibly adjusted to respect their victimhood, programs like 'The Closer' are going to remain simply because…wait for it…people enjoy comedy, and will laugh at whatever tickles them in one way or another.
There are other options to canceling and 'going woke'.
Remember those days when, if someone didn't like something they were watching or listening to, they could change the station or the channel, and not worry that it existed? They wouldn't have to experience it because they didn't care to, and they wouldn't have to worry about whether people were going to validate their existence since they were comfortable in their own skin. Yeah, those days appear to be disappearing pretty quickly since anything we say today might offend a handful of people for a handful of reasons. I won't go into the hows and whys of that particular issue, but the short and skinny of it is that if you don't like a comedy show, or special, or movie, TURN IT OFF. It might not be an out of sight, out of mind type of deal, but it's better than making yourself miserable by worrying about what another person says. There are a few things to remember about comedy and how we react to it, such as:
How we react to what we see and hear says more about our own possible insecurities and dislikes, it says nothing about the content that made us feel this way. If you have a problem with something that a person is saying, then it's your perception that needs to be looked at as well as the actual issue of what it is that triggered this response. If 99 people out of 100 enjoy something and you don't, then it's likely not the problem of the other people or the person providing the material. Hint, hint.
There's this strange little device called a 'remote control' that can work wonders on a TV when a program comes along that you don't want to see. There's also the X button in the top right corner of your screen if you're watching on your PC, and there's an even better way to avoid seeing such things, don't turn them on in the first place. It's not matter of trying to ignore things, or act like they don't exist, but it is about a 'live and let live' mindset that makes it clear that people are valid no matter their choices, they are to be respected, and that respect is wise to reciprocate.
Comedy is objective, whether a person wants to think it is or not. They're jokes, humor, satire, short stories that are meant to elicit a laugh and not harm anyone in any overt way. The moment people begin to remember this, the better, because then it becomes a chance to laugh, to live, to enjoy what life has to offer, and to admit that taking things too personally is asure way to remain miserable for a very long time.
There is a way to compromise, but will people take it?
It's hard to tell whether there will ever be a real compromise, but there is enough room in this world for people to live their own lives and let others live theirs. It's possible that people can work together to find the compromise that will work for them, but until that happens, one can be certain that cancel culture, or whatever people want to call their ramblings, won't eradicate comedy completely. People want to laugh, people want something to laugh AT, and WITH, and the kicker is that it's not intended to harm anyone.