Oh, HELL NO!
This Giant Spider Carrying A Dead Mouse Will Make You Reconsider Your Desire To Go To Australia
Australia's list of fearsome wildlife has a new entry to add to their long list of deadly snakes, man-eating crocodiles, and poisonous jellyfish. They now have a beast of an invertebrate so unusually large and strong that it has no problem carrying a sizable mouse up the outside of a fridge.
This super-strong carnivorous arachnid was filmed clenching onto a mouse by its head while scooting up the side of a fridge. We all remember the pizza rat and the cigarette crab. Now get yourself ready for the spider mouse.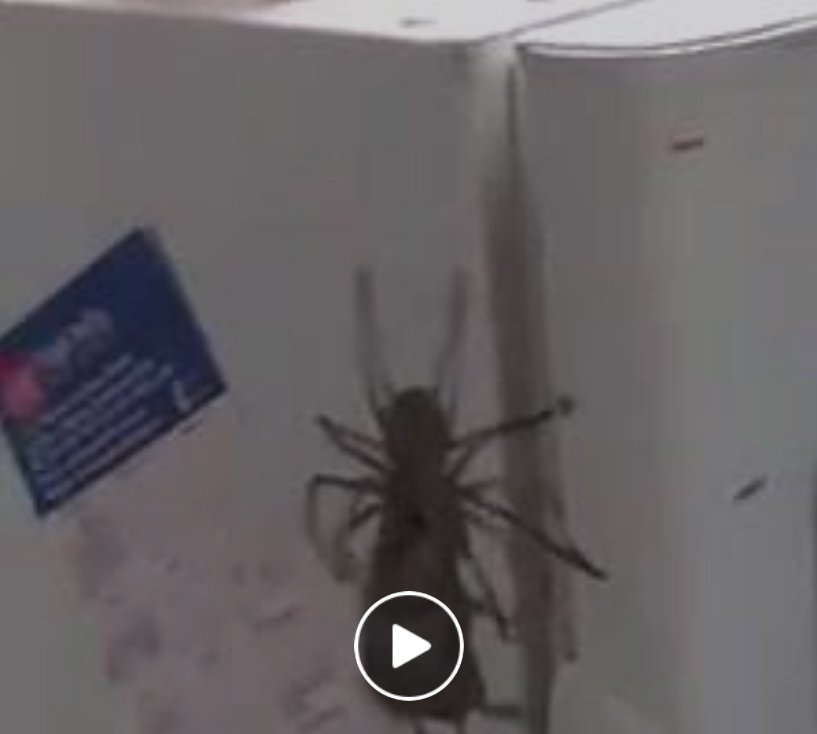 You're welcome for the nightmare fuel. Ready to head over to Australia Radasser's?