Snapchat's face swaps have transformed the humble 'selfie' forever and the results are both hideous and terrifying. Gone are the days of spending time on Photoshop trying to figure out which button does what as users are now able to swap faces instantly anywhere, any time with almost anything.
We've witnessed the terrifying face/nose swap of a dad and his baby, as well as the often scary and strange face swap between a toddler and her doll. But no matter how often we see them, face swaps are always a bit freaky.
Here are 32 of the best/worse face swap photos we could find. But before scrolling down, just remember that some things can't be unseen.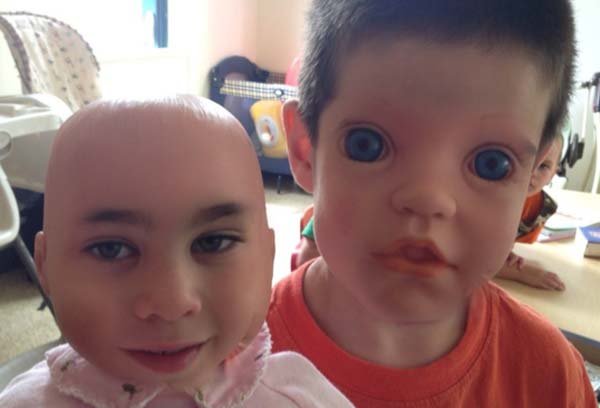 It's okay, you can scream now…