This is for all those foodies out there that just can't get enough. And a special shout out to PRE-EMPTIVE STRIKE for the reminders that we need more food porn in our lives.
The "Tipsy Texan" at Franklin BBQ- chopped brisket, purple slaw, slices of cured sausage and pickle chips on a soft bun.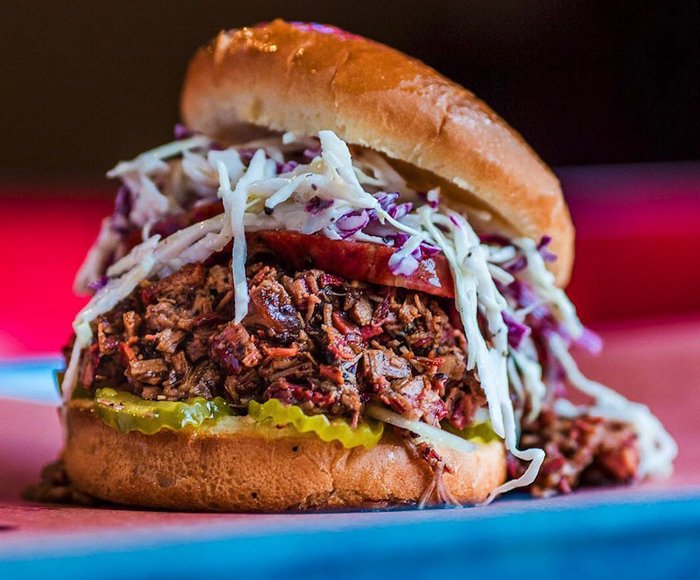 Asian Fries with Slow-Cooked Short Rib in Homemade Thai Sauce.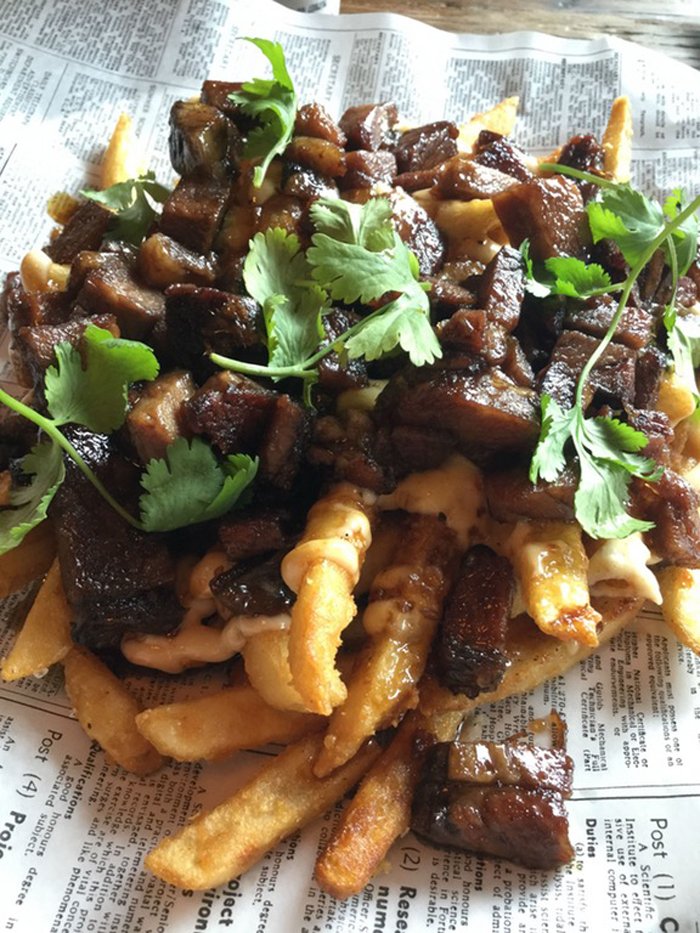 Beef short ribs smoked over cherry and hickory with an amazing bark.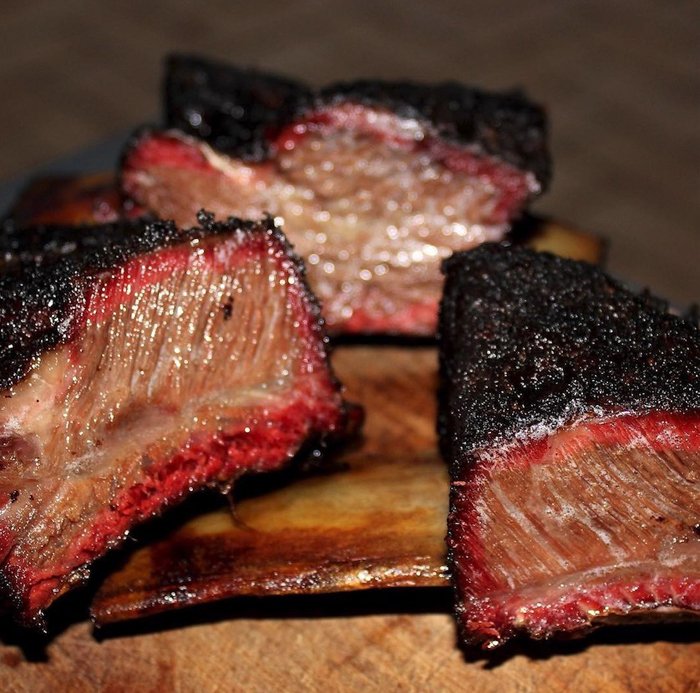 Chicken with Explosive Chili Pepper.
Brisket, pulled pork, turkey, sausage, Mac and cheese sandwich from the Smoke Shack in San Antonio, Texas.
Burgers on homemade pretzel rolls, baked red potato fries and french onion soup.
Teriyaki beef burger with sesame slaw in a brioche bun.
California burrito – Carne asada, cheese, rice and potatoes.
Cast Iron Pizza made with homemade dough, sauce and Fennel Sausage.
Parmasan Truffle Fries garnished with chives!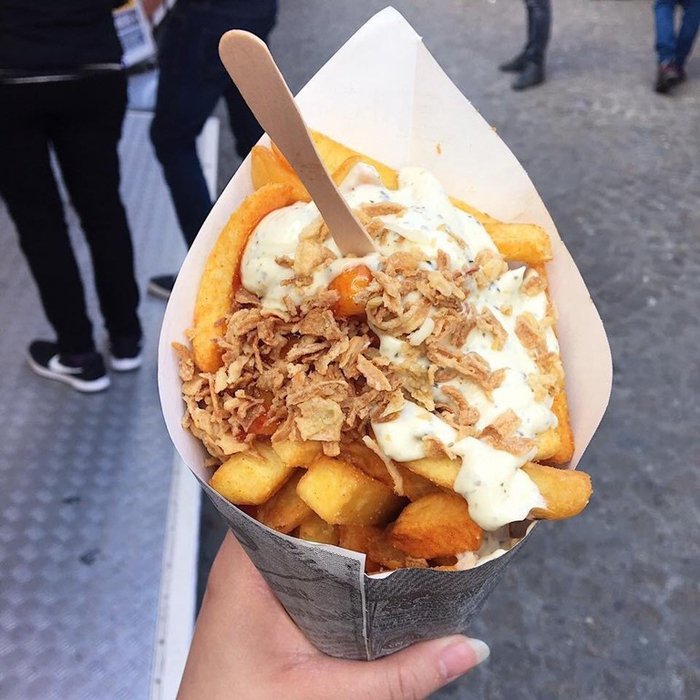 Mortadella Sandwich.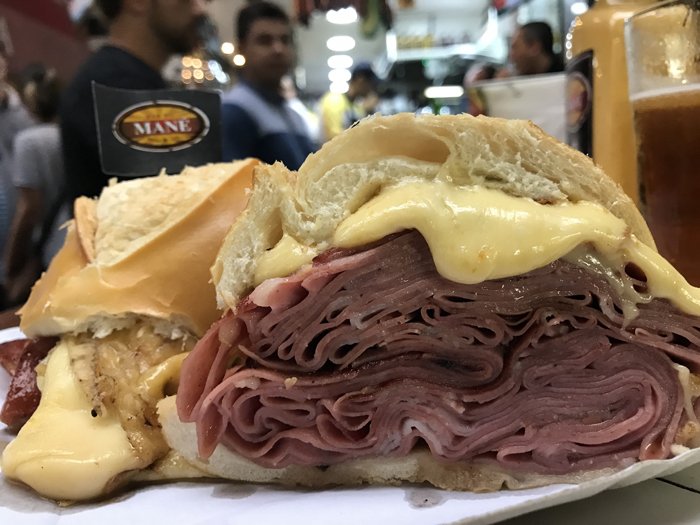 The #57 (breaded chicken, fresh mozzarella, Dad's Vodka Sauce) from Giovanni's in Fair Lawn, NJ.
S'mores milkshake.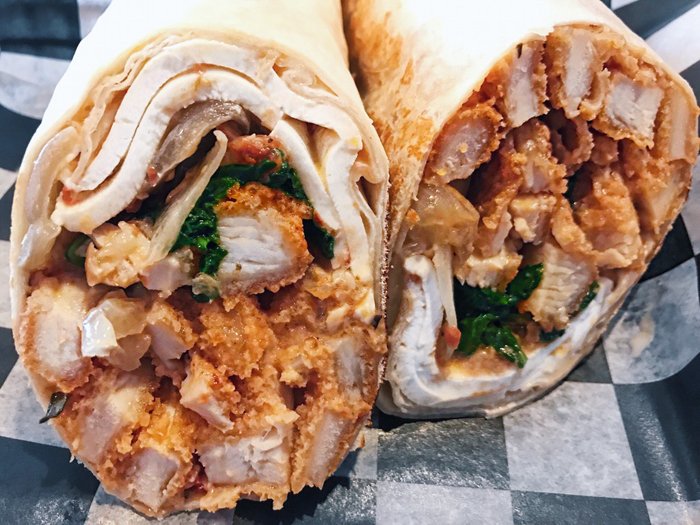 Giant Bone in Rib-Eye cooked to perfection in a restaurant in London.
Peanut Butter Chocolate Brownies!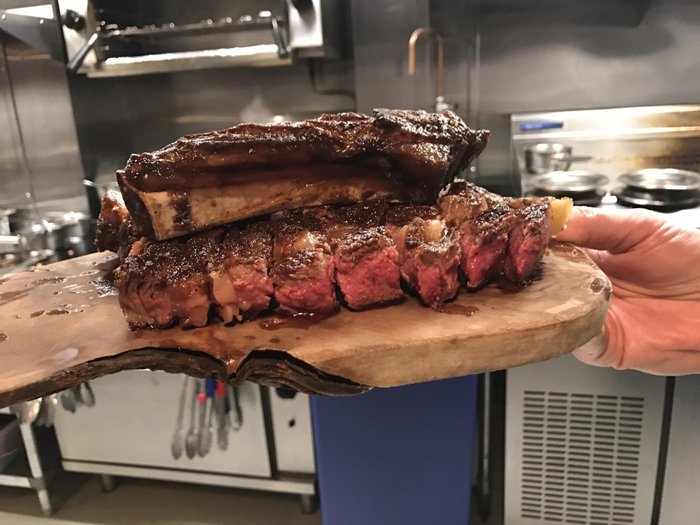 Seared tuna.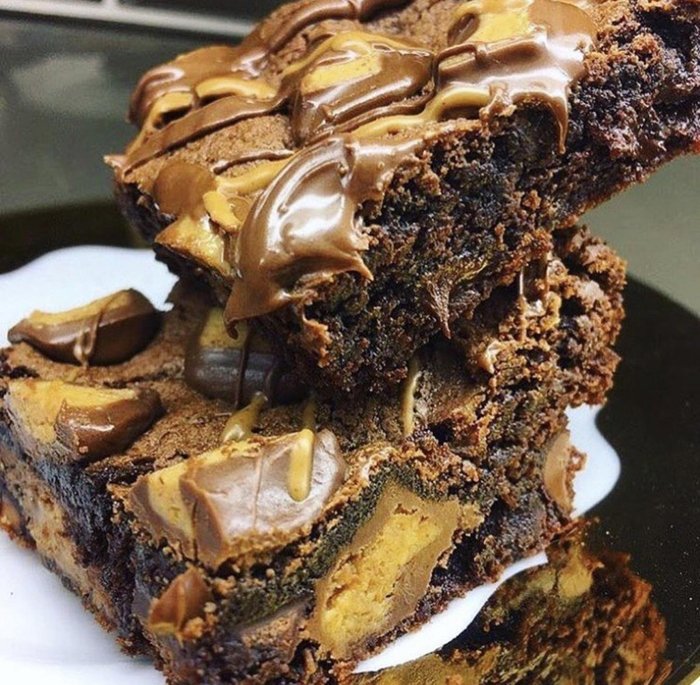 Double double with cheese fries and chopped chilis.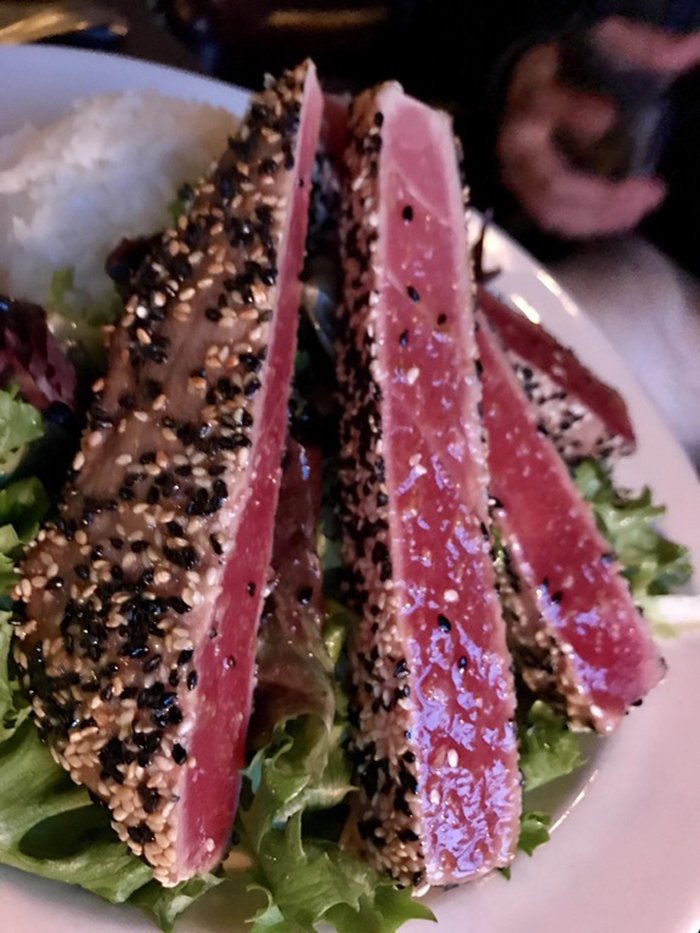 Parmasan Truffle Fries garnished with chives!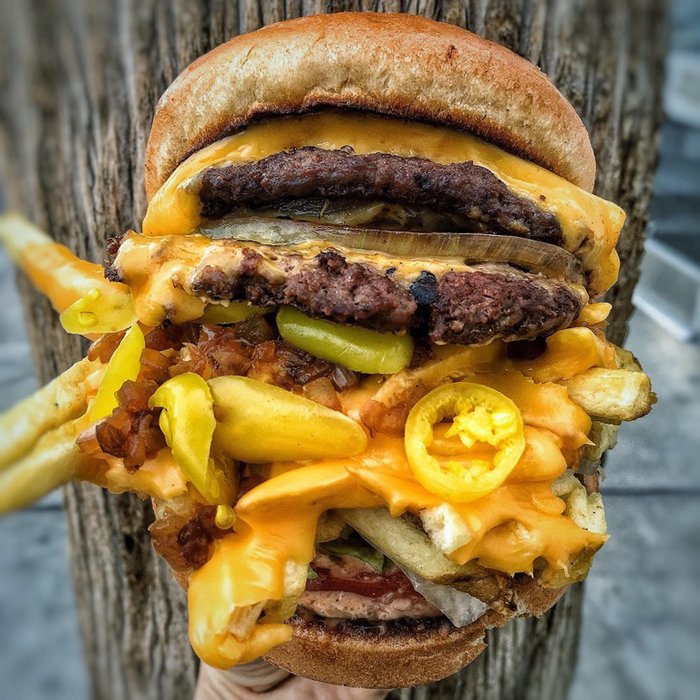 Oklahoma Fried Onion Burger and fries.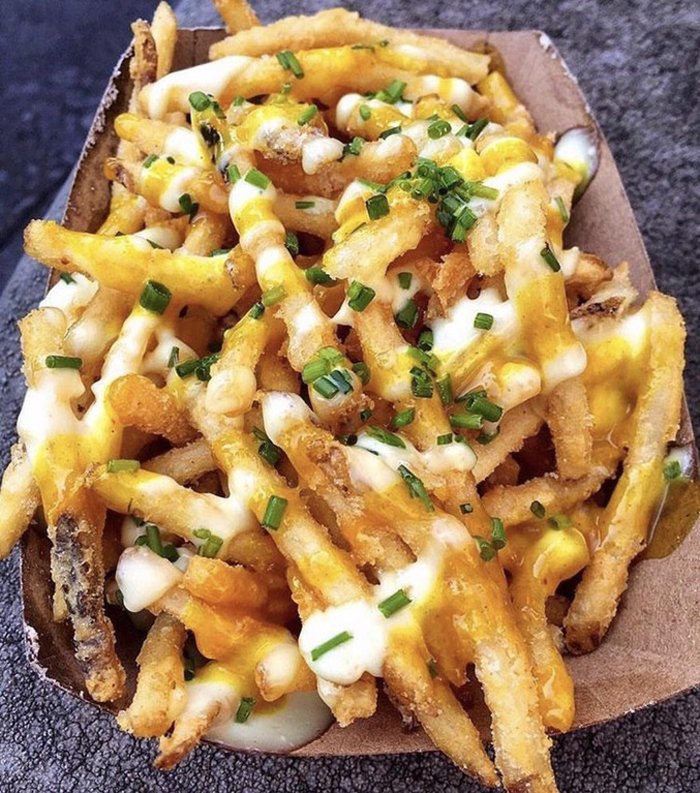 Mesquite and apple wood smoked dry rubbed wings. Cooked on a Weber Smokey Mountain.
Mac and cheese grilled cheese with tomato soup dipping sauce.
Homemade Pimento Cheese Stuffed Hush Puppies. The ultimate fusion.
Ribs with cornbread, mac and cheese, and veggies.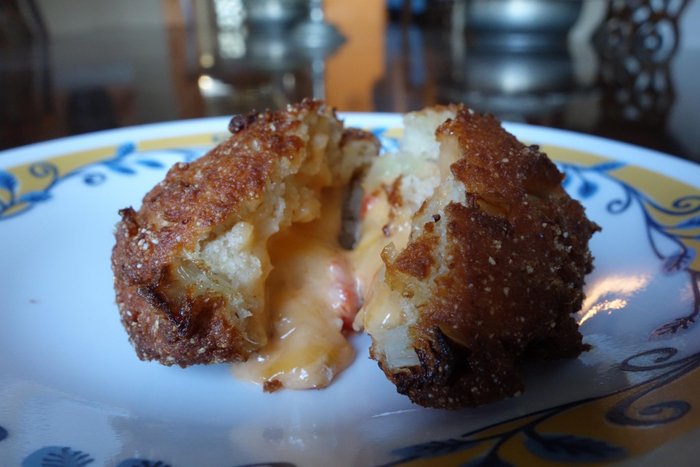 Flank steak topped with a roasted corn salsa.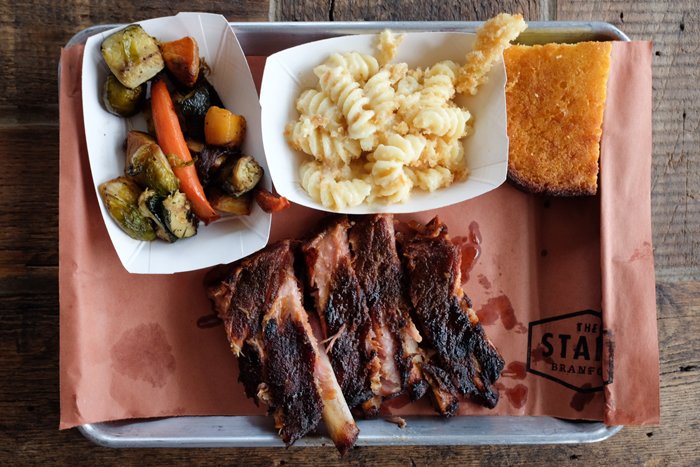 Coffee, black pepper and salt crusted American Wagyu served with sous vide egg yolk dusted with Parmesan and fresh horseradish.
Korean pulled-pork tater tots with a blue cheese sauce.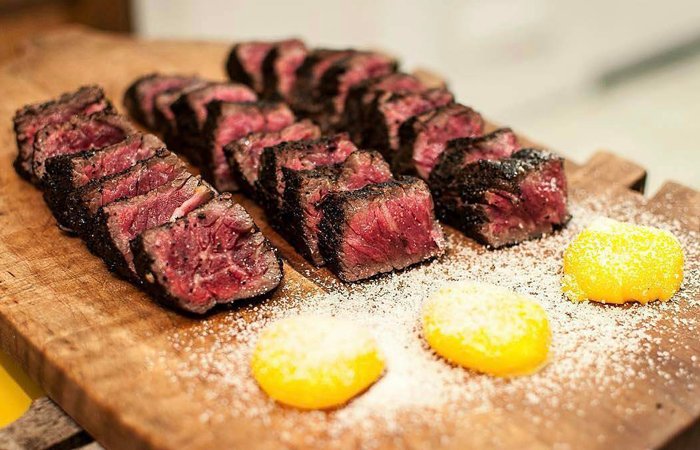 Egg, Chive, lemon and guacamole on a muffin.
Deep fried chocolate ice cream.
Corned beef brisket burnt ends braised in a Newcastle Brown Ale reduction.
Homemade double cheeseburger with homemade sauce…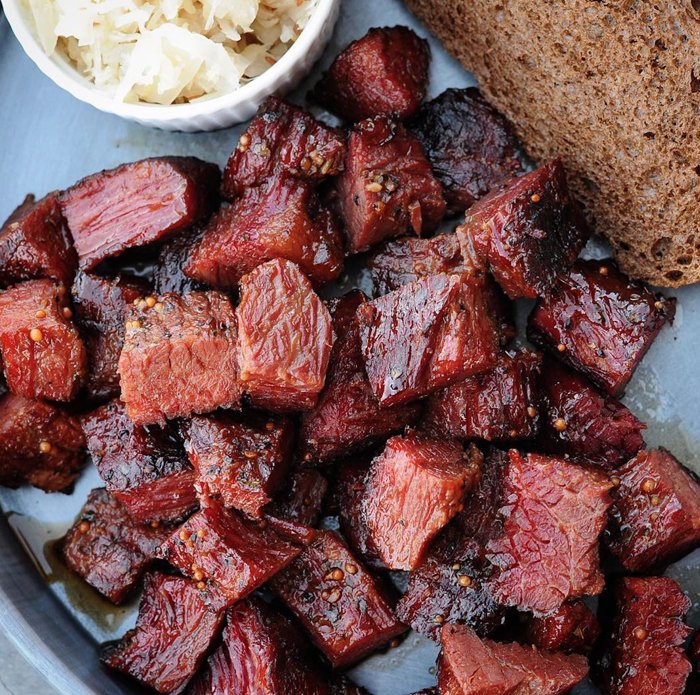 Bloody Steak & Runny Egg.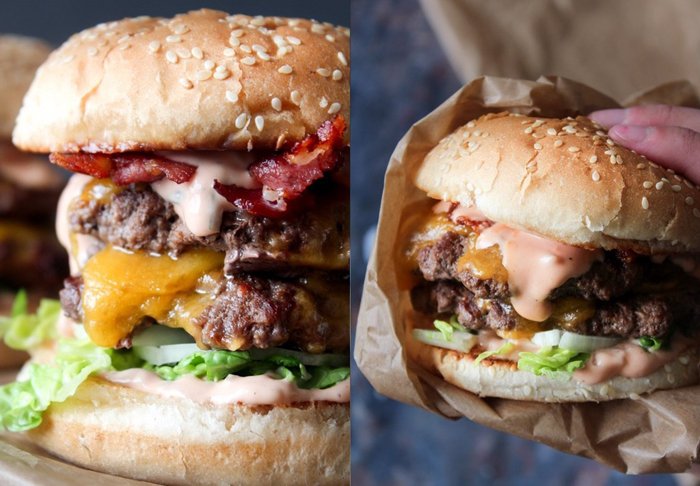 Charcoal grilled ribeye.
A Reuben from The Port Tavern Newburyport, MA.