We'd like to think the pandemic is all over, wouldn't we?
It's a pleasant thought to see the coronavirus be listed as one of the common diseases that aren't bound to kill mass numbers and can be thought of as relatively harmless so long as a person does that they need to get through it. But so far, 2022 isn't looking like it's going to be the year that such a thing will happen. since early 2020, COVID-19 has been ravaging the world, let alone the US, and people have been doing everything they can just to get through it. The kind of relief that people need at this time is no longer an easy thing to measure or even talk about, but many are finding solace wherever they can as the thought that we're no longer in control of our lives has spread for the past two years, and is continuing to do so as 2022 rolls along.
One might almost expect to hear the jaws theme or something else just as ominous playing half the time when each new day rises since while plenty of people are trying to go about their business, many others are still living with the paranoia that comes from the past two years of living with this virus. Whether it's the fact that the media has been hyping things up to a degree that has worried and even scared so many, or the fact that the government hasn't handled this issue nearly as well as some folks want to think, COVID is still a very real issue that continues to be a true pain in the ass for some and a death sentence in the minds of others.
Things have already reached a point where people are wondering when COVID might actually become a memory instead of a part of everyday life, and plenty of folks have wondered if there will finally come a time when mask mandates and the constant, looming threat of new versions of the virus won't be a serious consideration that has to be factored into their everyday lives. If that day ever comes, one can imagine that the past couple of years will become a point in history that future generations might look at with a note of interest given that people have shown numerous different reactions to the pandemic and continue to have widely differing opinions concerning the pandemic and how it should be handled.
January wasn't exactly the 'fresh start' that a lot of people wanted.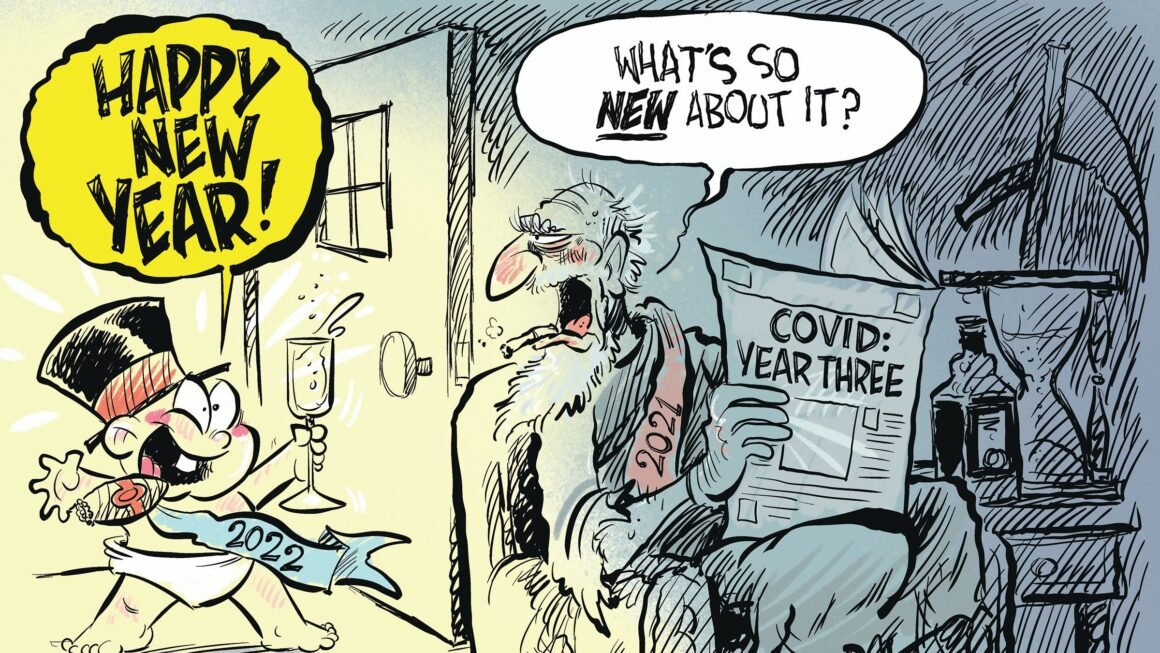 January saw quite a few more cases of COVID, but the fact is that the number of deaths didn't increase dramatically, though neither did they end up dropping as people wanted. There are still more than a few opinions about the severity of the virus and how well it's being handled, but the chatter has died down over the years, likely for a few reasons. One could say that people are becoming complacent and that they're simply growing used to the fact that the virus is here and that, well, we're resolved to the idea that we can't get rid of it. Some would blame those in government, others would blame those that have opposing political beliefs, but the point is that people are going to keep blaming someone simply because they can't go through life thinking that shit happens, and we have to deal with it.
Apart from this, the realization that masks are now a common part of life when walking into an establishment, and many service individuals that have to enter a person's home for one thing or another will ask about wearing a mask or will wear one without prompting, is a huge difference from the world as it was in 2019. Essentially, 2022 is already being thought of as one of the 'early years' when COVID became a commonplace thing in the world, and the cases of the sick and the dying became daily news rather than the uncommon occurrence that it had been before.
February has, so far, been another month in the continuing saga of COVID.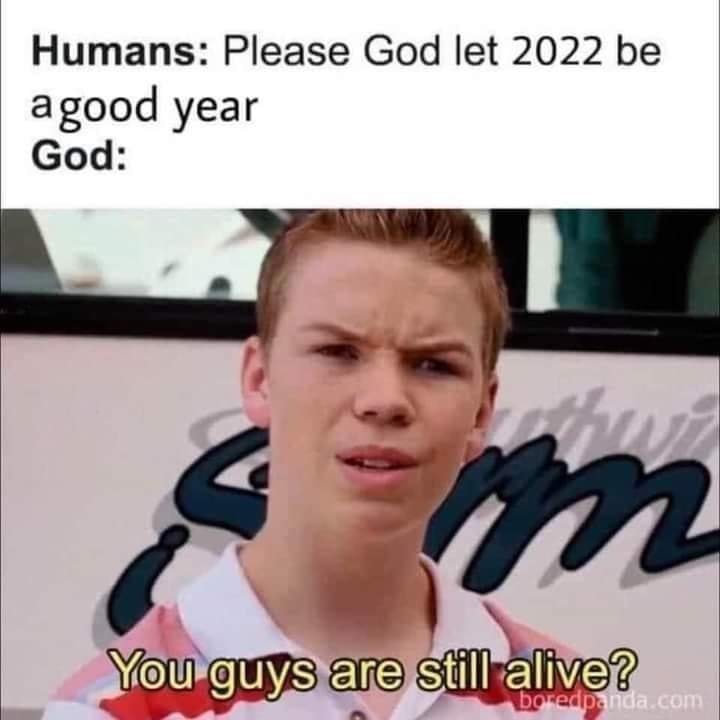 As February is coming to a close it's enough to note that things are still as they've been for the past couple of years, though the panic has died down considerably and many businesses have opened their doors to allow people back in as they've started to thrive again. The talk of 'essential' businesses that have done their best to serve the people over the years is still discussed now and then, but this too has become commonplace. The number of deaths has continued to rise and fall, but not quite as much as in the last two years. Some businesses have closed, as they couldn't sustain themselves long enough to stick around.
Many people have learned over the past two years how to work from home, and COVID fatigue has become a very real thing. All in all, COVID has become yet another part of our world as things have continued along, and it's fair to state that it might be a part of life that will have to be endured for another generation or more. That sounds kind of bleak, but it's also a bit of truth that one can't help but look at as realistic since on a day to day basis, people are still dealing with COVID in their own ways.
So, what are we expecting in the months to come?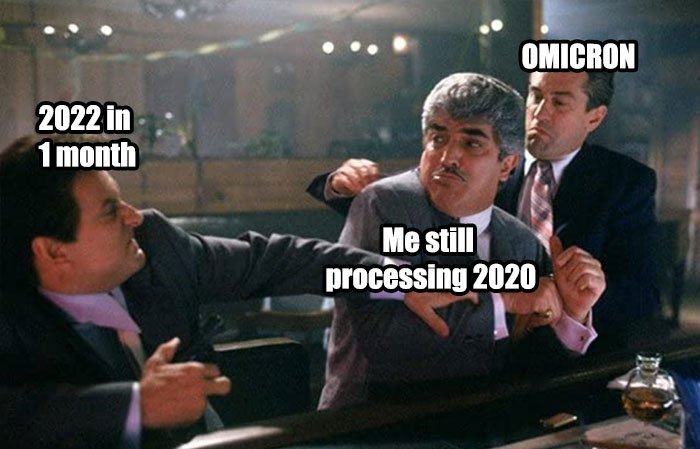 I'm not about to predict that COVID is about to die down, especially since wearing a mask is still required in many places, and many people are still wearing masks outdoors. The COVID scare still isn't completely gone, as talk of booster shots is still being passed around and the talk of Delta and Omicron is still being passed about like dirty rumors in some cases and openly in others. Trying to say what is and what isn't going to happen when it comes to COVID is kind of like making a prediction of which NFL team is going to the Superbowl during preseason, since there are too many factors to think about and there are too many different things that can happen between now and, well, whenever.
The safe bet is that the virus will continue to evolve and possibly get weaker as time goes by. But another safe bet is that as the months roll by and 2022 continues, we'll continue to be inundated by the media concerning new cases and COVID-related deaths. But are we going to believe all of them? Thinking for yourself has been a major issue for some folks in recent years, but when it comes to what the media tells us some people want to be told how to act and how to think, while others want to keep going against the grain in order to exert their own free will when it comes to the way they live with the coronavirus. Apathy isn't necessarily the worst thing that can happen, but it's damned close.
It does feel like we're stuck in a loop, doesn't it?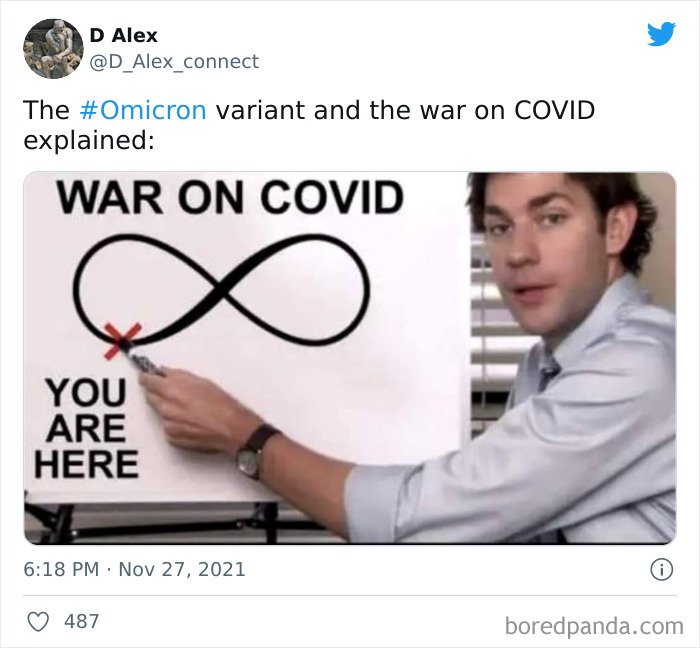 2021 was still what a lot of people would call a dumpster fire reaching the bottom of a hill before it started to lose speed, but so far it would appear that the same fire has been pushing its way forward, but this time with the help of those that WANT to see it keep going. I know, that sounds like a lot of paranoia, but it's not entirely unfounded since the media outlets have helped a little bit, but not nearly enough. Worse than that, a lot of media outlets have managed to grab the attention of the masses in ways that have inspired people to believe several different things concerning the virus, and how to survive it. The downside of this is that a lot of people are still looking to the news to tell them what to do and why, when the truth is that even though COVID is still around, staying safe and living the way you want is far easier than it was back in 2020.
Seriously, the virus is still around, but staying smart about things has become a lot easier. For some people, it has to do with being afraid and staying afraid, while for others it has to do with taking a good look around and realizing that thinking for yourself is preferable to following the advice of those that might say they have your best interests at heart but have forgotten what it means to really serve the people.
So, how are people moving forward?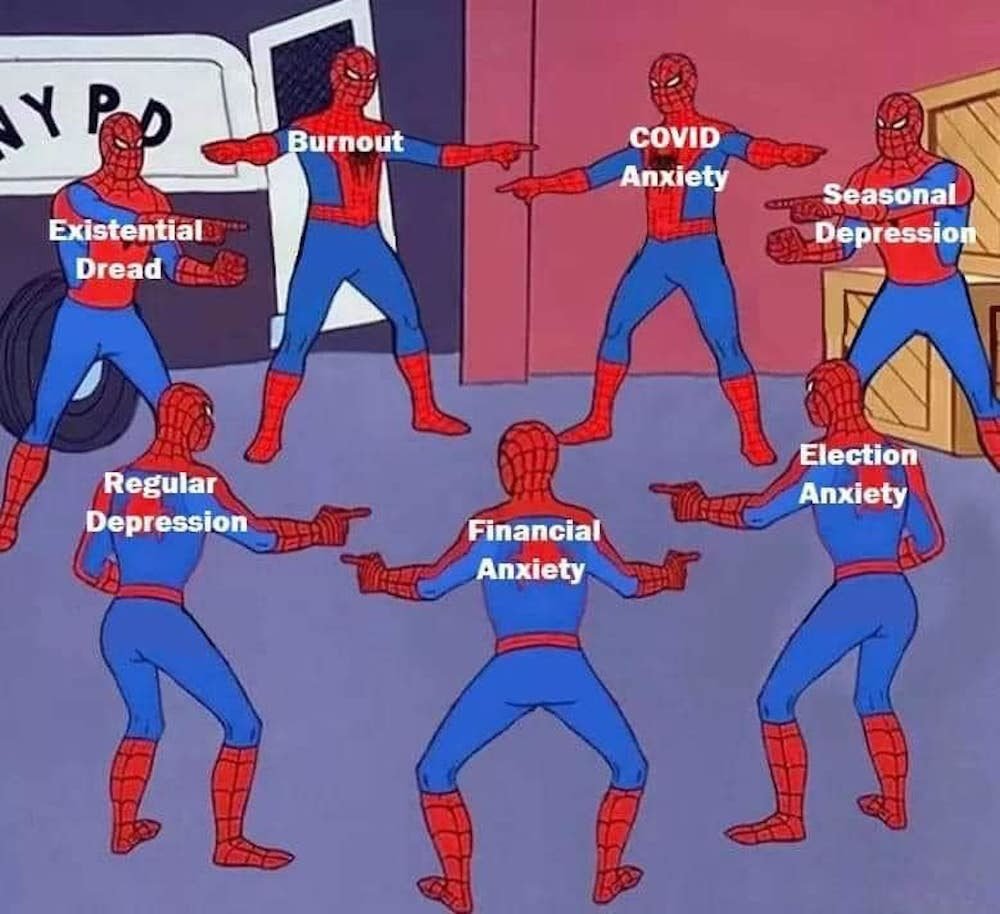 That is a great question, especially since there's two years worth of shit to get through and so far, 2022 doesn't appear to be the year that everything is bound to be solved, since the first two months in don't appear to have produced any real answers to the problem, and people have become used to the idea of the virus being another part of the world that we have to deal with. This isn't really surprising to be fair, since a lot of people tend to become used to things if they stick around long enough. Pretty much anything can become commonplace if folks get used to it. As sad as that sounds it's honest, and the fact is that the coronavirus isn't going anywhere for a while, so it's easy to think that people are going to keep fretting over it.
As far as making predictions about anything, let's just say this, COVID is here to stay for a while, and we're going to be keeping up with it for the foreseeable future.
WTR? (Why's That Radass?)