There's no way to sugarcoat it other than to say that 2020 was a rough, no-lube kind of year that rammed it in and broke it off in the rawest way possible. Each and every month it felt as though things were getting worse, since they kind of were, and as of 2021, we're still waiting for the pandemic to end to deal with the fallout that will come from it. A lot of people have lost hope, and many have lost more than that, but if you've lost your hope and your sense of humor then heaven help you because those that have might be empty shells walking around that have forgotten what life is about. Is it easy? Hell no. Is it meant to be? Hell no! Is it going to get any better? That's where hope comes in, and where having a sense of humor is going to come in handy for many, MANY people. Why you ask? Well hell, if you have to ask then you've already lost what you needed to comprehend it. But maybe putting a smile on a person's face will help just a little.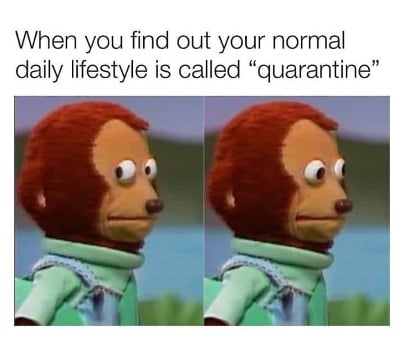 Pandemic etiquette isn't like a regular discussion on what's right and what's wrong
A lot of people hear the term 'etiquette' and will likely think of this:
the customary code of polite behavior in society or among members of a particular profession or group.
That's easy to understand really, be polite and nice to others in society. But it would appear that a lot of people have forgotten this simple noun and principle for one reason or another. Maybe it's a loss of hope, of humor, or of simple humanity as the idea of dying from something we don't fully understand does have a different effect on a lot of people. But despair, depression, anxiety? Oh it definitely heightens those feelings, but along with that comes hate, prejudice, racism, resentment, and a host of other negative aspects that we don't normally want to think we're capable of, but tend to become very attached to when our way of life is challenged. There are a few things that pretty much anyone can remember to do when dealing with other people that might make life a little bit easier. It's not a guarantee that people will remember them, but it's worth a shot.
Remember, we're all human. No one is better or worse, no one is higher or lower, and no one is getting out of this world alive. Like it or not, we're all human, we're all made up of the same things, and the outer coating we're giving is little more than wrapping of different-colored skin that marks as being descended from an offshoot of humanity that decided to travel the world and find a home in another climate, where their bodies adapted according to the place they settled. When you put it that way it sounds a little more reasonable than saying that one person or another doesn't belong anywhere in the world.  The truth is that humans belong wherever they want to, so long as they're willing to follow the rules of the country, state, province, whatever they find themselves in. So long as people are willing to follow the laws of the land, their appearance doesn't matter that much.
If you don't like being treated in a certain way, take the time to wonder if anyone else would want to feel the same way. Being aware of your own likes and dislikes is great, but being able to turn around and look outside and around yourself is also a valuable skill. No one is saying you have to care about the world in general to understand and comprehend it. Honestly, you don't technically have to care about another living soul other than yourself, but looking outward could very easily spark something inside you that might cause you to realize that there are a lot of people who have issues similar to yours and could use a bit of help or at least a bit of advice. What's it going to hurt to simply tell someone that this is how you solved that similar problem in your life? They might even find that it works for them. Maybe.
Being negative doesn't make the days go by quicker. I know, getting people to be more positive is insanely difficult since there are so many problems in the world at the moment. But if there's a choice between being positive and negative, why in the world would you wallow in the negativity, which is like wallowing in a mud puddle that you hope is just mud, versus wading in a clear pool that can be labeled as a positive and refreshing mindset that actually can make the day go by faster in its own way. The act of being negative is very easy, I get it, but finding ways to be positive are a lot more rewarding. Seriously, get your butt out of the 'mud' and find a bit of hope that will lead to a positive and relaxing state of mind.
Mandates and laws and rules, oh my
Very few people like the radical changes that have occurred since the pandemic first hit, and the mask issue is a big one that a lot of folks are still fighting to this day, along with the vaccine issue that goes hand and gloved hand with it. But seriously, unless you're the type that actually HAS to be around people simply because it cures your own anxiety, a mask is a non-issue in a lot of ways until one has to be around other folks. And for those using the 'medical exemption'…grow up. Sticking a piece of cloth or paper over your face is for the comfort of others and is a temporary inconvenience. If you don't like it, there are other ways to deal with these issues.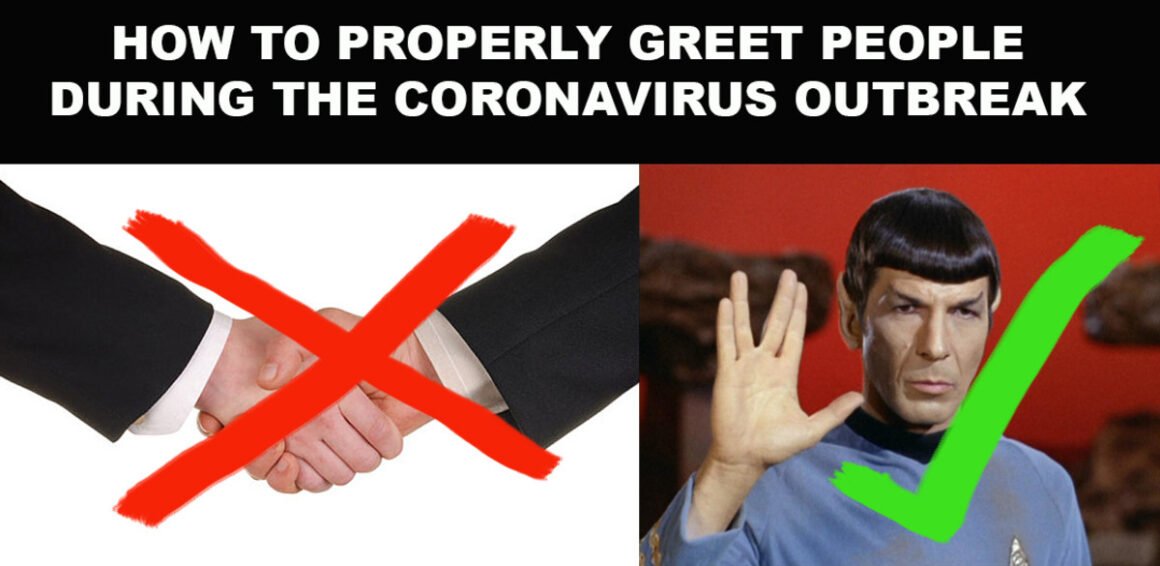 As far as the vaccine goes, get it or don't, but don't cause a fuss over it. People do this with flu shots as well, and while it seriously irks a lot of people when it comes to being around those that don't get vaccinated, it's not something that needs to cause a riot. If you don't want the shot, fine, but be ready to deal with any consequences that MIGHT come. There's nothing to say that anything will happen, that you'll get sick beyond belief, and there's nothing to say that you won't. But don't be a jerk just because you think the vaccine makes other people 'sheep'. At such a point you're being something just as bad as a sheep, as you've become a badger that can't mind its own damned business.
Folks that have 'medical exemptions' from masks need to hear this since in many areas there's a very sound solution. Don't go out. If this issue is going to cause problems try to remember that we currently live in an era where just about anything and everything can be purchased online or over the phone. It's a weird concept, right? The 'medical exemption' is a poor excuse to give others the peace of mind they might need at the moment, and it's beyond selfish at this point. You're right, you don't need to care about them, you're not their parent or nanny, but in the interest of keeping society running as it needs to, wear the damned mask and be inconvenienced for a short period of time, while keeping in mind that this medical problem that you have mostly mental. Plus, if you're that sick that you can't wear a mask, why are you out of the house?
MIND YOUR BUSINESS. This goes out to the people who love to point out those not wearing a mask as well, since unless you're the authorities, the shop owner, the store manager, or any type of authority that has the right to say what goes and what doesn't in your place of business, then keep your phone and your nose out of another person's business. At some point, all you're doing is becoming a nuisance that's only being saved from a beatdown by the fact that no one wants to call the cops unless they're needed. Keep in mind that some folks don't care and will gladly use the defense that you pressed up on them in order to justify putting you, and your camera, on the ground.
Got Humanity?
Seriously, do you have it? People have been more aggressive and more irritable toward one another over the past several years than they have in the past decade, and it's been growing worse with the pandemic that 2020 ushered in. Many people have forgotten what it was like to simply talk to others, to communicate with people in moderate tones rather than shout at another person for what might be a minor offense to nothing worth making a remark about. As the years continue to roll by it feels as though our humanity is slipping away bit by bit until it's become tough to recognize what life used to be like when we could speak to one another about anything without becoming overly aggressive.
It's a story that a lot of people have pushed over and over throughout the last year or so, and it's one that continues to worsen even while some folks are trying to keep hope and their sense of humor alive. One could likely find any scapegoat they need in order to say 'That's why, that's the reason', but the better idea is to simply move forward, mark down what is causing the lack of hope and humor, and remember it for later. Attacking those that want to cause hopelessness doesn't do much other than to get a person stuck in the mire that's already been created. Living a good life full of hope and humor, as much as is possible, is a far better way to get back at those that are attempting to sow discord. Just remember a couple of things when you wake up each day and you'll understand what pandemic etiquette really is, and why it's actually pretty important.
You're alive. Be happy, be appreciative, and be ready to go out and smile because of this fact. Smile along with others because they're alive, smile because you get see another sunrise and hopefully another sunset, and then do it all again. There's a reason that where we're currently residing is called the present, because every day is a gift. Yeah, there are plenty of people who will nitpick and say "That's not why it's called the present", but like a lot of others I prefer the explanation that so many others have passed on.
Those faces around you? They're human, so treat them that way. You don't have to care about them, you don't have to turn them into your best friend, but afford them the same dignity they should be able to give to you. Don't feel the need to give the world in general a hug, but be ready to admit that being human comes with the idea of respecting one another until someone proves that it's a mistake.
Live YOUR life, don't worry about anyone else's. I know, we're drawn to other lives when they pop up on social media and so on and so forth. But seriously, worry about what you're doing, then about what the people you care about are up to, and then don't worry that much about it unless you have responsibilities to others. Focus on yourself before you focus on anyone else.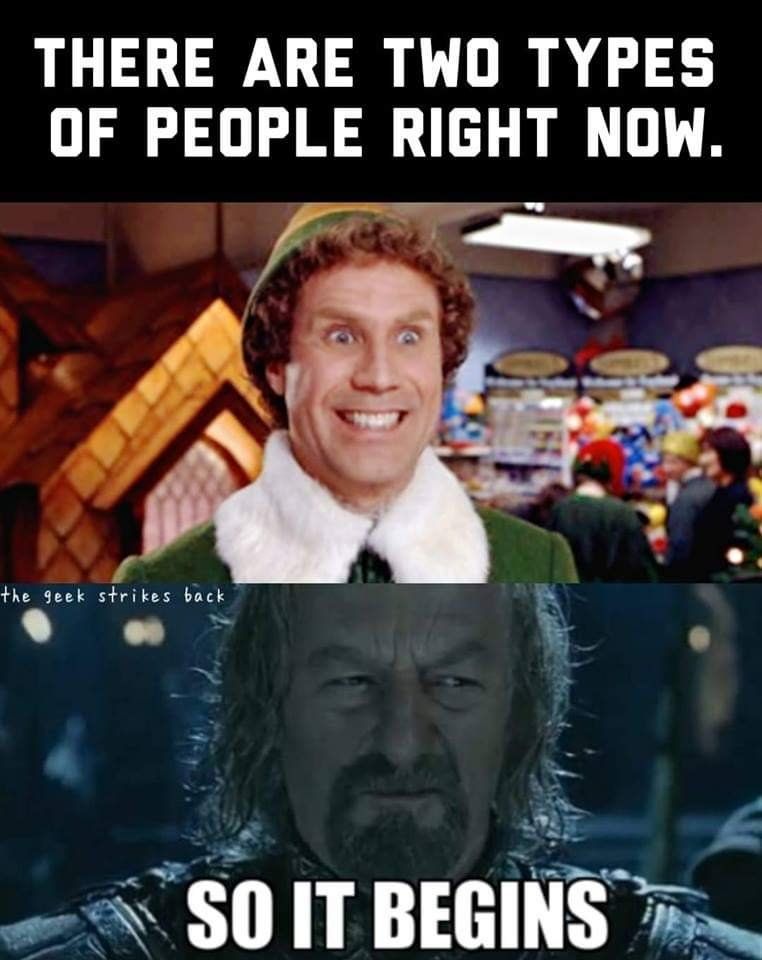 See? It's that simple, and yet some people just don't get it.