The original photo that started it all.
An eye for an eye.
Take that Mr Rogers!
Meeting Kanye for the very first time.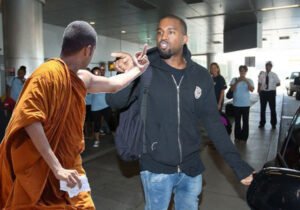 Can I get a lift?
Disapproval of fellow Monks friend.
End of the world my ass.
How you like me now Mr President?
Even the Buddhist Monk love me, they love me so much!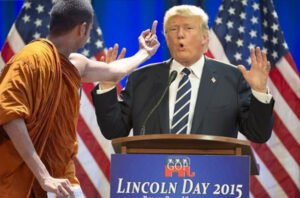 Trump rally.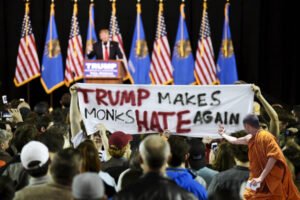 Leo does not concern himself with the opinions of sheep.
Many years of practice.
Monk Cage
A Monks moment in time.
Entertaining the kids with his finger puppet show.
Rock On!
Banksy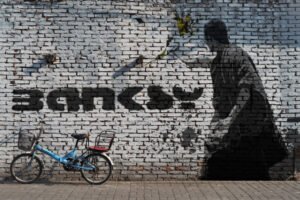 How many fingers am I holding up Stevie?