Looking back at superheroes, most of them had a few things in common – they wore interesting costumes, had muscular bodies, and worked for a greater cause. Oh no, wait. They were also all white. As minuscule as it may sound to people – mostly white people, honestly- representation means A LOT. We do not mean this in a bad way, though. If you have seen a lot of people that look like you on TV, you don't think much of it because it's a common thing you're witnessing on a daily basis. But, what if you've never seen any of those that look like you growing up, or whatever you have seen has been through some twisted and downright negative portraying? It's a thought to ponder. That's where Black Panther and what it means truly come to play. It represents the awakening of the Black culture in a modern, mainstream way. Black was made cool.
That is why Black Panther was such a big deal. It was one of the rare movies of that scale, let alone a part of a Marvel franchise that's worth billions of dollars, with a predominantly black cast. And it popped off in the midst of Trump's "white" America, wrestling with racism and bigotry.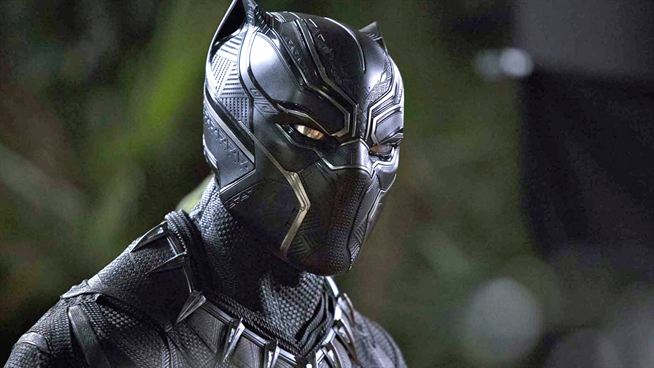 Black Superheroes – From No Room to King T'Challa
The beginnings of Black superheroes are modest and scarce, hence the avalanche Black Panther initiated. However, even though Black superheroes – and actors in general – were almost non-existent early on, it has to be said who the first Black comic superhero was. He was called Lion Man, issued in 1947 by a Black journalist Orrin Cromwell Evans, as a part of All-Negro Comics. It was his entertaining way to fight racial oppression. Later on, among others, in the 1960s, the Black superhero appeared in a mainstream comic, and it was "Falcon." However, no black superhero could emerge as strong and with such impact as King T'Challa. There have been other movies with Black superheroes, but they were either comedies like Hancock or The Meteor man, or Blade where a superhero story is dark. Black Panther was a true blockbuster, being the 3rd highest-grossing movie in US history and 9th in the world, according to reports from 2019.
King T'Challa and his Wakanda entourage got the prestigious accolades, too. This movie won 3 while being nominated for 7 Academy Awards. Awards aside, what was priceless was the sense of pride every Black kid – but not only Black, we'd say – felt when they watched this culturally impactful piece.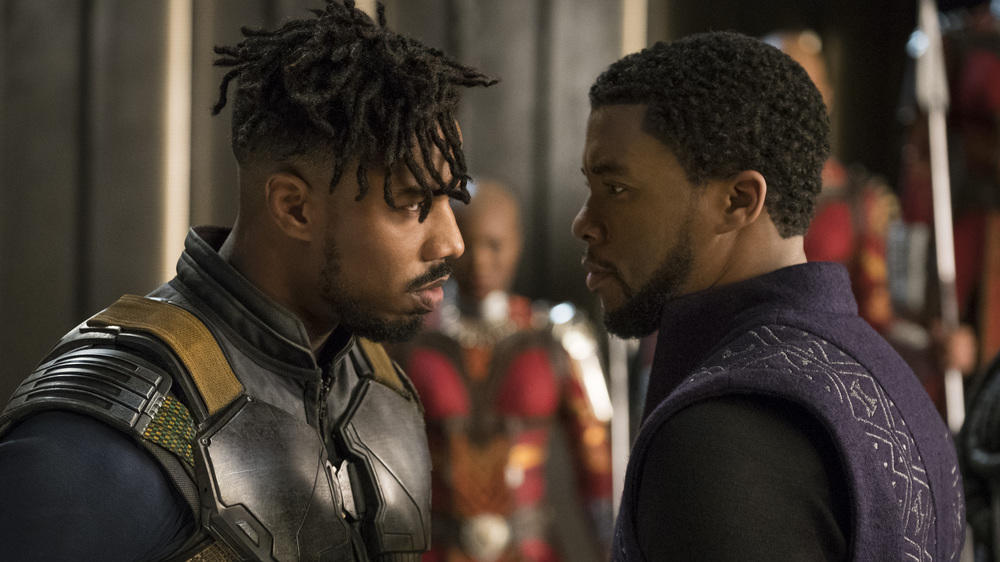 Why Was This Different Portrayal so Impactful?
It was remarkable to have Black population portrayed as leaders in technology. When we see such a gap between the median income of average Black and White families in the US, having Wakandans in the movie portrayed as technologically advanced, educated royalty gives off a utopian picture. This is what the world might look like if Blacks weren't always looked down upon as inferior and gotten into slavery. This picture gave everybody something to be proud of – a window of opportunity on how Black people can be portrayed. And not only the protagonist of the movie, Black Panther, but so many characters portrayed strong, smart, and powerful personalities, mostly women. Isn't this a much different picture than what we can see in the real world?
Why Wakanda was a Thorn in Some Eyes
It would be safe to say a superhero movie shouldn't come along with controversy. Or, wouldn't it? Whether or not it is racist or an act of "hate speech," we can't be sure to this day, but it did happen. A campaign on Facebook was launched to vote Black Panther down on Rotten Tomatoes and we still cannot be sure if it was one more example of being malicious – in their words, against Disney – or an act of "hate speech," as mentioned in the statement of Rotten Tomatoes website. Why did the "war" start precisely around this blockbuster movie, and not the other superhero movies? We will never know, but one thing is for sure – it didn't undermine the significance this movie still holds.
Wakanda Memes
We've gone serious on this topic for a couple of reasons. Black Panther should be mentioned during Black History month for the impact it's had, and the death of Chadwick Boseman put additional weight and powerful note on the movie and what it represents. Boseman deserves his own article, truthfully speaking. For all these reasons, Black Panther is incredibly Rad. Also, it made us laugh with countless memes, so let's get back to some of them – Wakanda edition.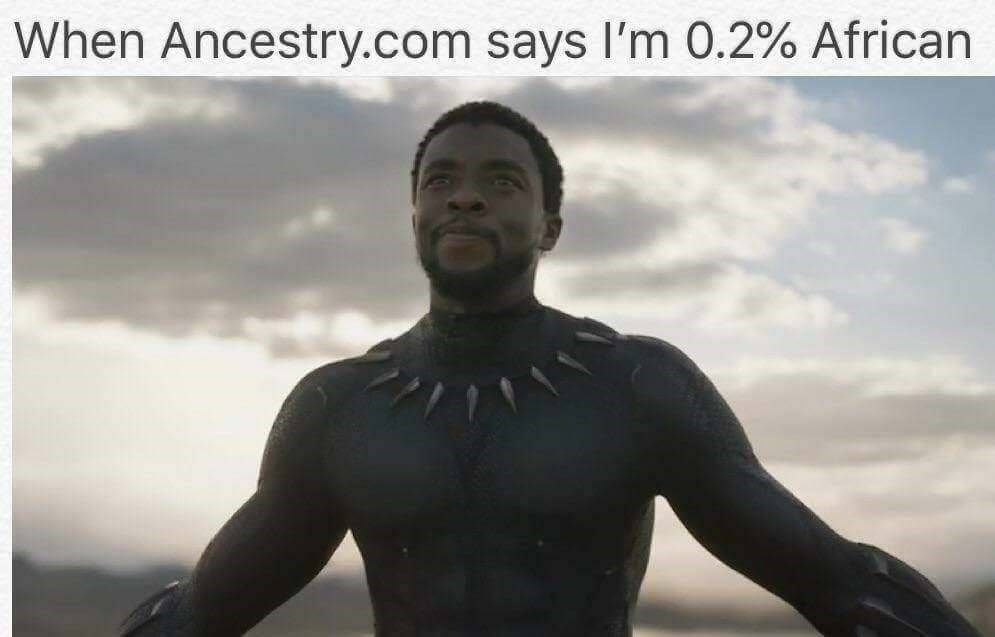 This is how some of our pale Radass writers felt after watching the movie. Taking crumbs is our extreme sport.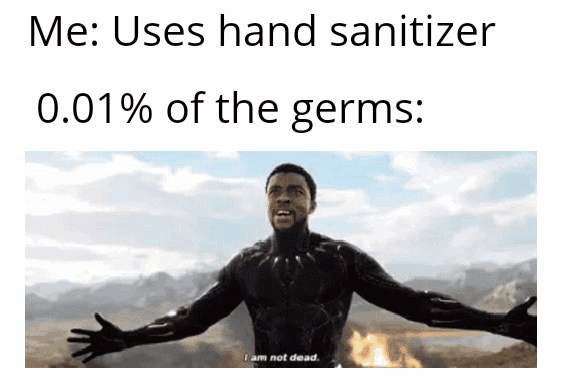 Aaaaaaannnd this was when Covid entered the chat. We are really trying to brainwash the whole 2020 out of our minds. Still didn't get there.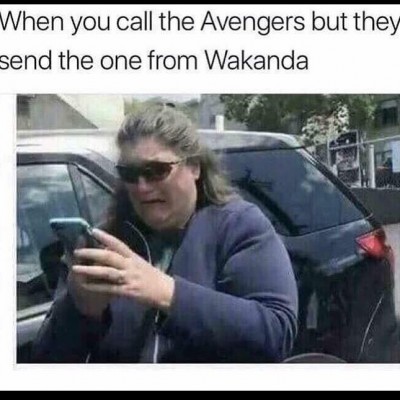 Poor Karen. No one knows the struggle of Karens. Racism has never been more ridiculed and we are all about it.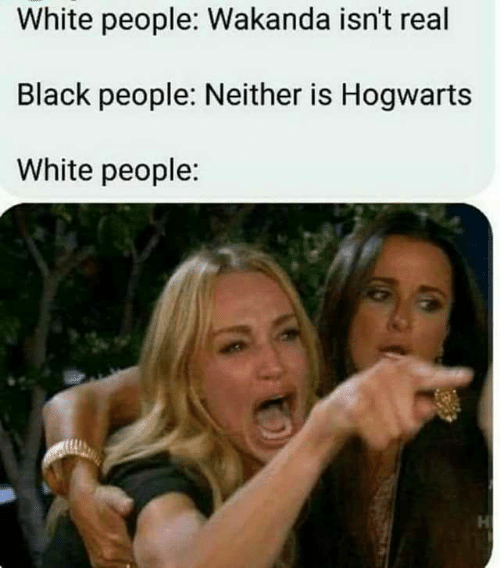 Wakanda is forever, but so is this iconic meme. It's always appropriate, we gotta say.
WTR (Why's That Radass?)
Black Panther is rad because it's a cool ass movie, period. Nevertheless, it displays Black power and empowers young Black kids who have a superhero they might look like and admire, which is pretty rad. But, it also has overall amazing actors, action, and plot. Guys will appreciate the fight and CGI, and women will appreciate shirtless Chadwick Boseman and Michael B. Jordan. And inspire you to get rid of the dad-bod. Share it with your friends and show it to your chick – if she appreciates Wakanda, she might be a cultured one. And go hit that gym afterward. Wakanda forever!