Most of those folks that are on a keto diet of some sort have probably asked the same questions that a lot of us have, as in: What type of foods can you eat on a keto diet? You wouldn't think that this would be such a tough question, but apparently, a lot of people have been having an issue figuring out what in the hell a keto diet is all about and whether or not it's too restrictive for them. There are keto pills, there are powders, and there are apparently foods that help with ketogenesis since they're low in carbs and focus on converting fat into energy instead of contributing to one's carb intake. There are dangers to this of course since once the body gets used to something it's going to keep wanting it to function. But while keto sounds like a great idea, it's wise to keep up with what will help the process and what will hinder it, and what will negate it entirely. For this portion of the keto project we're currently working on, we'll discuss allulose keto and a few other items that are hopefully keto-friendly or might need to be avoided if you want to experience an efficient keto diet. There might be a few surprises you didn't know about, but at the very least, it will help to learn a little more about what a keto diet is all about.
What is Allulose keto?
Put simply, allulose is a sweetener that's similar to sugar and almost as sweet. From a chemical standpoint, it's very similar to fructose and it can be found in nature in several fruits. You might have even seen this substance under other labels such as:
D-allulose
Psicose
D-psicose
Pseudo-fructose
In other words, it is natural and it has been around for a while so despite being a sugar, something that people are bound to flip out about when it comes to carbs. But the fun thing about allulose is that it is beneficial for a low-carb diet since one teaspoon has about 4 grams of total carbs. Technically this is sugar, but it's considered a 'rare sugar' considering that it's found in such small amounts. It doesn't act like sugar and will usually be labeled differently on a package, so as to keep from confusing people who are extremely conscientious about their diet and will check every label with a magnifying glass to make sure they're getting something that will agree with their body. Okay, maybe that's a little dramatic, but there are people that are that picky.
Where does allulose come from?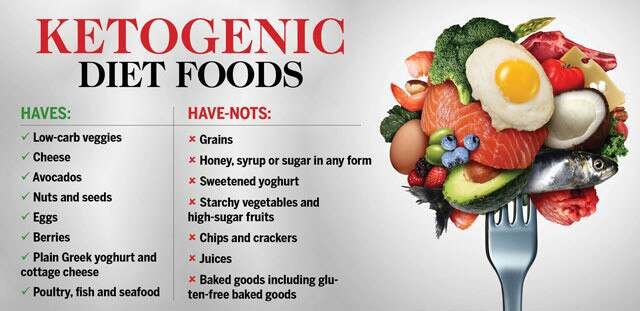 Allulose can be found in various plants and fruits such as maple syrup, dried fruit, jackfruit, figs, and a few other sources perhaps. It's created by fermenting the natural sugars from plans, kind of like making kombucha, without any sugar that's still hanging around when everything is said and done. The taste, as some have said, is slightly less sweet than sugar and doesn't really carry an aftertaste according to a lot of people. It sounds like it's sweet without the cloying effect that comes after eating something with a fair amount of sugar in it.
What's even better is that as a substitute for sugar it can help with Type 2 diabetes, obesity, and everything that comes with such conditions by extension. Sugar is tasty and all, but it comes with a lot of issues that can occur when taking in too much of it. As far as it's been found, allulose does have its side effects, which I'll list in a moment, but it's also something that can be highly beneficial to those that can't live without their sweeteners but also won't live if they keep pounding the sugar into their bodies. But, as I mentioned, there are a few side effects, such as:
Bloating: One has to remember that some of these effects might not be experienced by everyone, but this could be due to overconsumption as well as regular consumption depending on one's body chemistry.
Abdominal pain: There are so many different reasons that this can happen that it's likely that one might need to make certain that it's the allulose instead of something else.
Diarrhea: Your body might reject certain substances in a lot of different ways. This is one of the least pleasant, but it's bound to happen if your body chemistry doesn't align with the substance you put in.
Decreased appetite: Some might see this as a bonus, but the fact is that you've still got to eat while on a diet, and a lack of desire to eat isn't going to help you.
Increased flatulence:This one kind of speaks for itself, doesn't it? You just don't want your body speaking for you in this manner.
Strange abdominal sounds: If you're not hungry and you're not full then this might be a warning sign that your body isn't happy about what you're putting in it.
Allulose does sound like a great substance to use in lieu of sugar, but keep in mind that if something sounds great there's a chance that it might not BE great. Pay attention to your body and what it has to say when you start experimenting with new foods, even for weight loss.
So what else is keto-friendly? Is quinoa keto? Is cream cheese keto?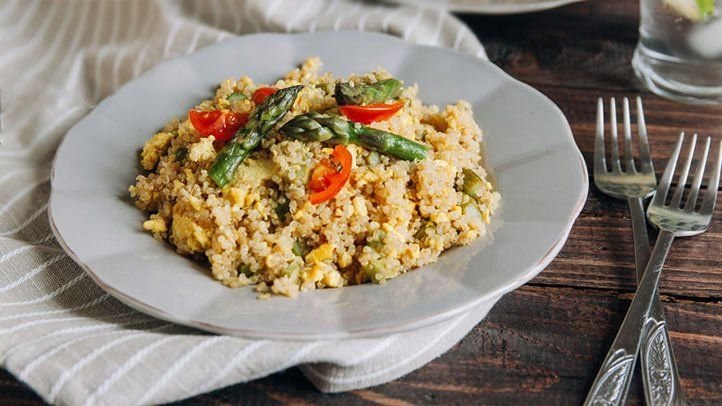 A typical worry with any diet plan is that a person will have to give up a lot of foods in order to make it work since some restrictive diets have decided to cut out all of one thing or another and state that it's making a person fat. I'm hoping like hell that a lot of you out there haven't engaged in idiocy like this since your body tends to need a variety of foods to function and cutting out all of one type of food is bound to do more harm than good. But one still needs to know what kind of foods are keto-friendly in order to fully understand how to optimize their keto diet. So let's get into it.
Is quinoa keto?
Quinoa is definitely a healthier option for a lot of people, but it's not the most keto-friendly food since it eats up your carb allowance very quickly and doesn't allow for a lot of wiggle room.
Is cream cheese keto?
Definitely. So long as you're not layering this stuff on a big, thick breaded bagel then you'll be fine. It has just enough fat and carbs to be a part of a healthy keto diet.
Is cottage cheese keto?
It's been said to be an allowable food while on a keto diet but kind of like quinoa it does contain a lot of carbs so it's best to eat it sparingly and perhaps have a small amount with your meal or as a snack.
Is sour cream keto?
This is where some folks might jump for joy since full fat sour cream is definitely keto-friendly, but low fat and nonfat are not. Talk about turning the tables.
Is honey keto?
If you're addicted to this sweet substance you might have a hard time since a lot of keto diets say to avoid it due to the carbs. I know, sad face.
Is almond milk keto?
Unsweetened almond milk is most definitely something you can add to your diet since it's low in carbs and can help to enjoy your overall experience.
Is soy sauce keto?
You might want to check labels just be certain, but most soy sauce can be used on a keto diet without any complications.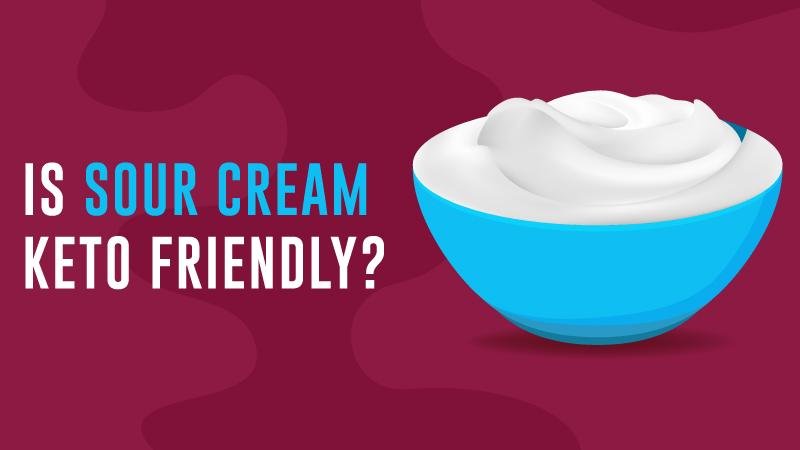 Those are just a few of the foods that you should avoid or can use in the right portions since there are lists and lists of foods that you can partake of on a keto diet. It's always wise to check and make certain that you're following the diet as closely as you can to maximize the efficiency of it, but quite honestly you can cheat here and there and it won't make that much difference unless you decide to full hog on foods that are bound to stymie your progress. Looking at what a keto diet has to offer if it works is hard to argue with though.
So, should you switch to Allulose keto?
The whole deal with allulose is that it's definitely beneficial, it does have side effects, and it's bound to be something that will be great for some folks and not so great for others. The trick here is going to be reading labels, understanding how a certain food will benefit you, how it will hurt you, and finding a happy medium, or a compromise, that will make it all work. I'll be honest with you Radasser's, if you want to make the switch you need to read the labels and find out the benefits and possible side effects. Other than that, would you switch from eating what you want to a keto diet? We'd love to hear your input.