Some people want their ride to be noticed.
There's no missing some rides.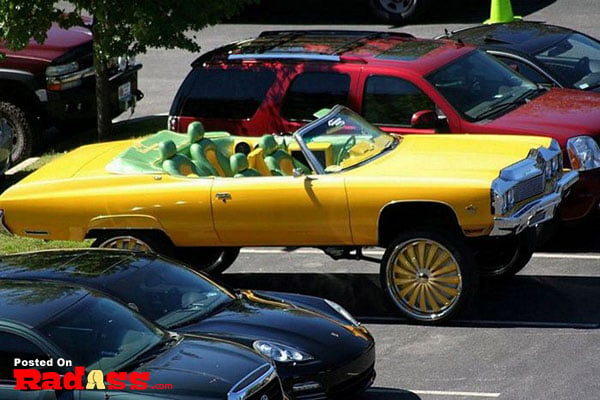 It looks like a banana stuffed with melon.
Just a step away from a monster truck show.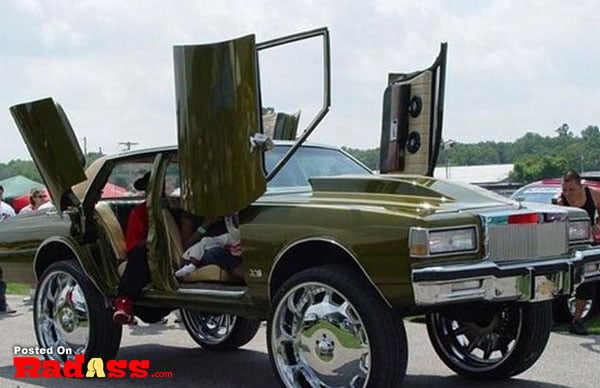 Let's see the full transformation…Autobot or Decepticon?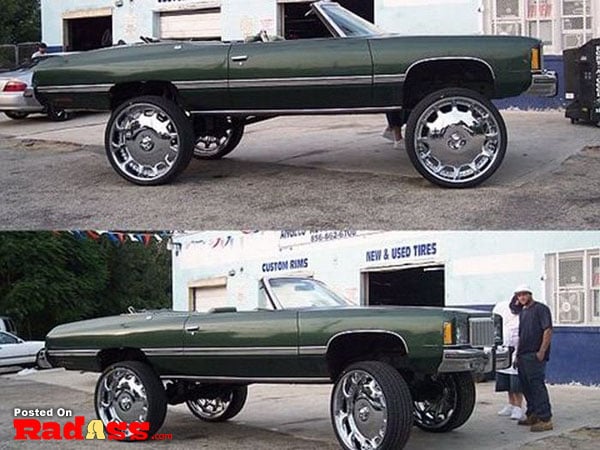 When your ride is almost as tall as you are the lift is kind of ridiculous.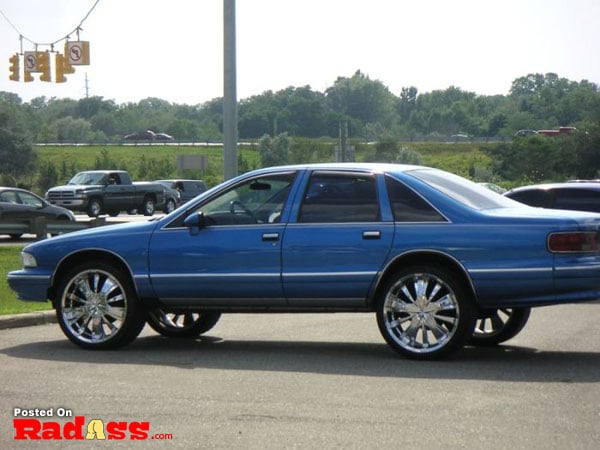 Someone wants to fit in obviously.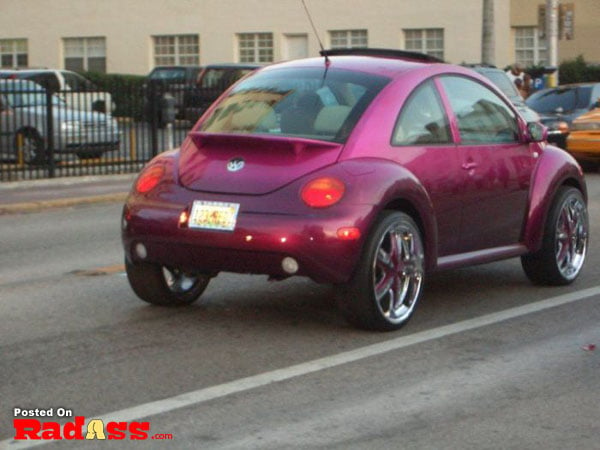 It looks like a go-kart shaped like a grape.
From 'wow' to 'damn'.
It's a rolling melon, complete with seeds in the rims.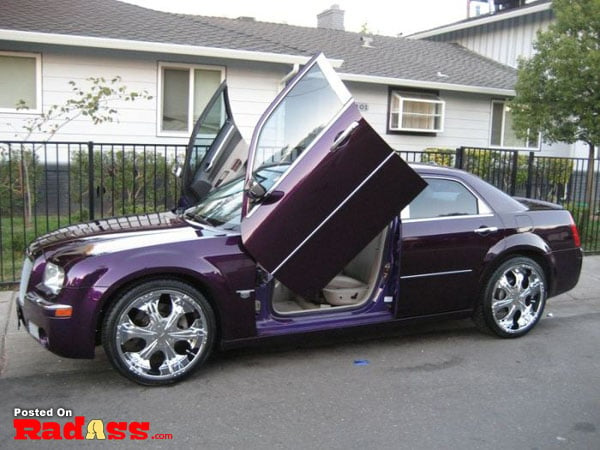 Something about those doors just doesn't feel right, or safe.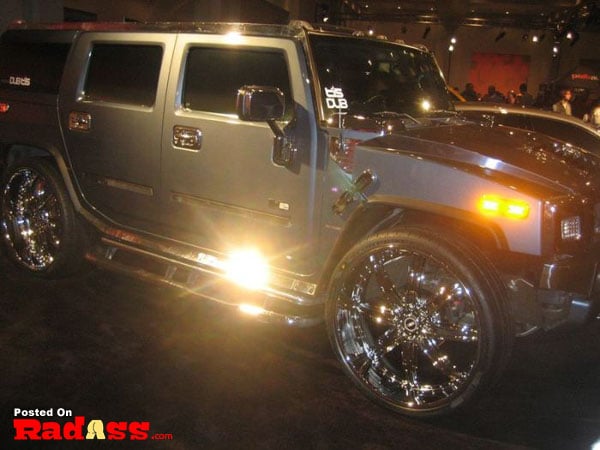 Plenty of people like rolling around in a box.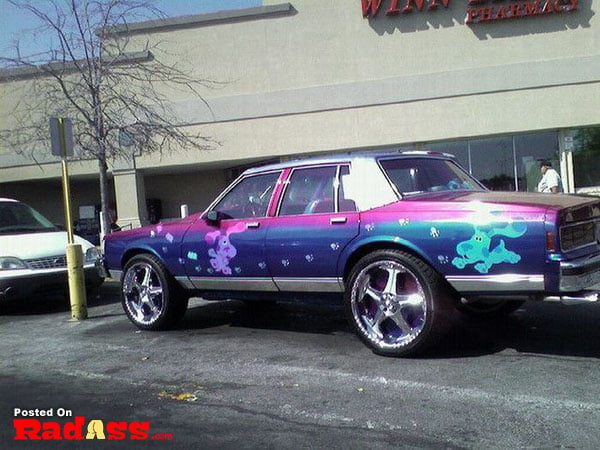 Yep kids, one day this car will be yours.
If you can afford the tires then you can probably avoid the payments.
No doubt, some folks love their ride.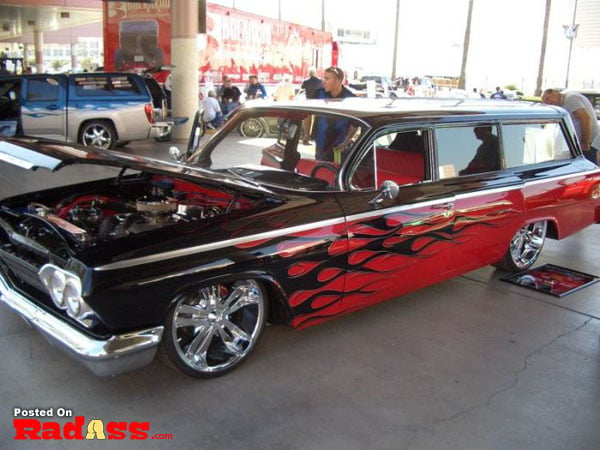 Black flames are definitely more attractive.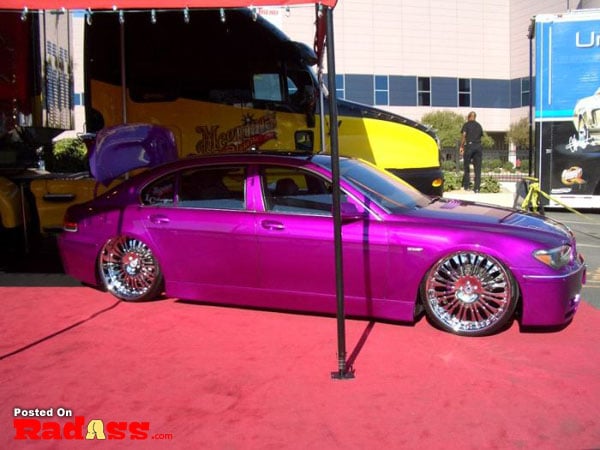 It's purple…what else is there to say?
Hell yeah, that looks slick.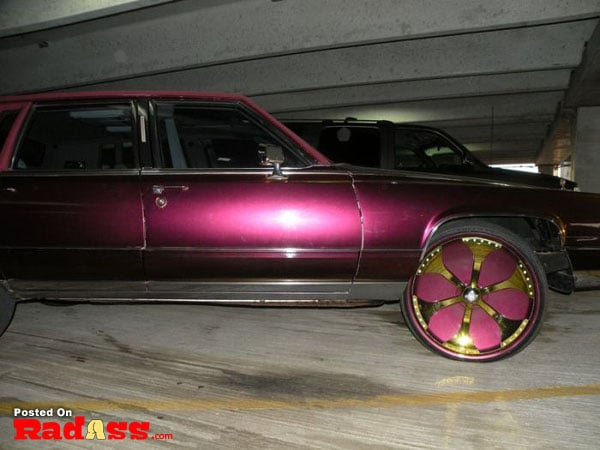 Imagine this coming rollin' and growlin' out of the garage.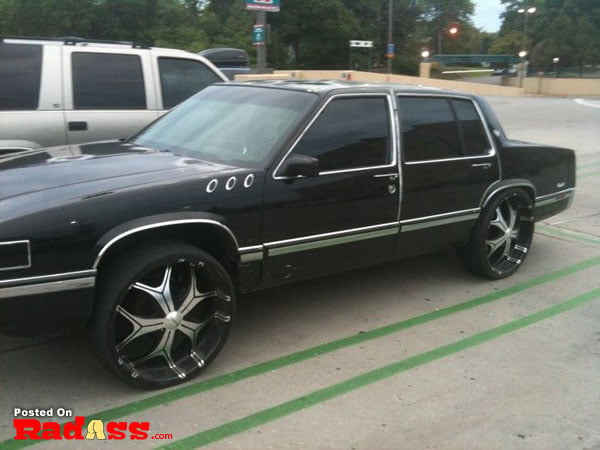 If not for the rims that might look like a professional hitman's ride.
Rollin' fast and flashy…not quite furious.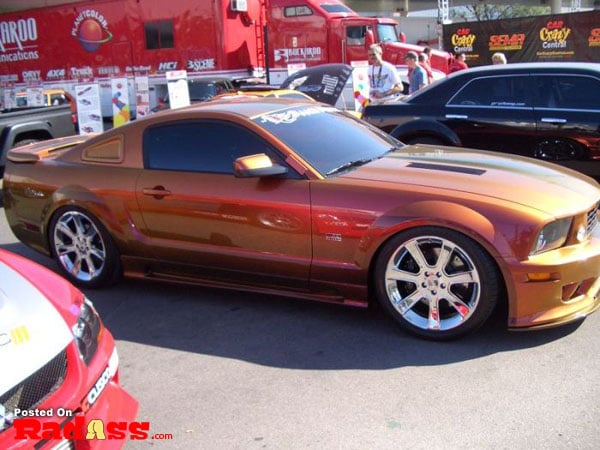 You wanna test this out, admit it.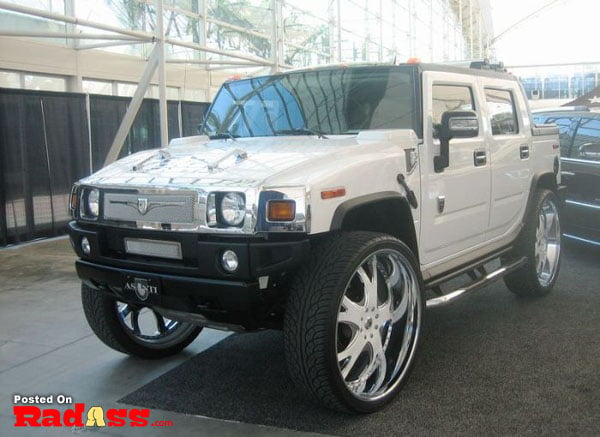 Man, people love those boxy things.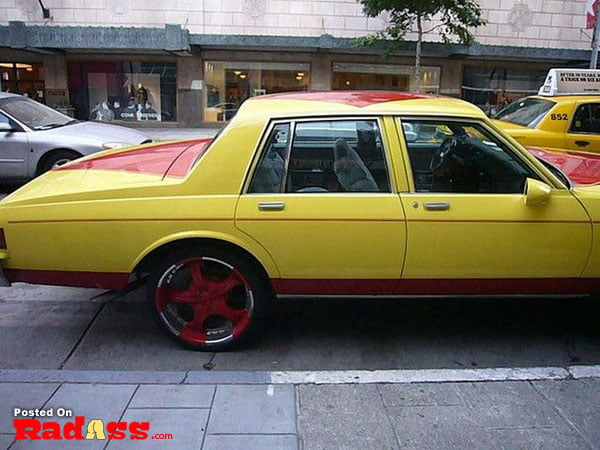 That almost looks like a superhero rig.
Oh wow, that shade is just…yeah.
It's looking at you, can you see it?
Luxury is important to a lot of folks.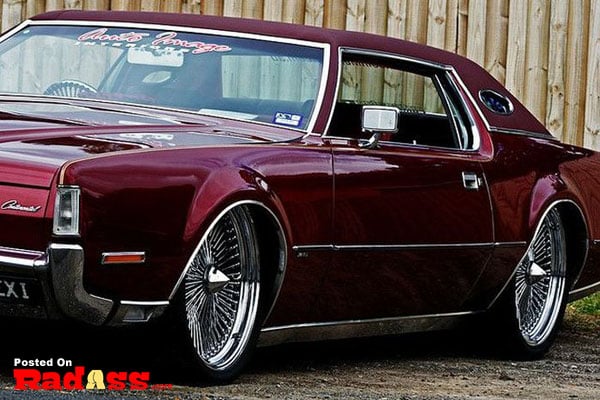 Yeah, you can see someone rollin' like a boss in this beast.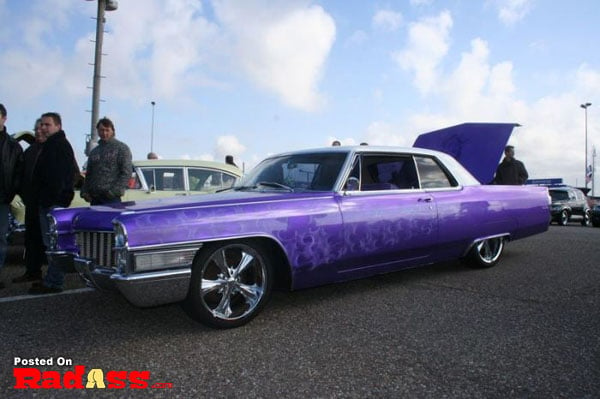 Cruisin' down the lane…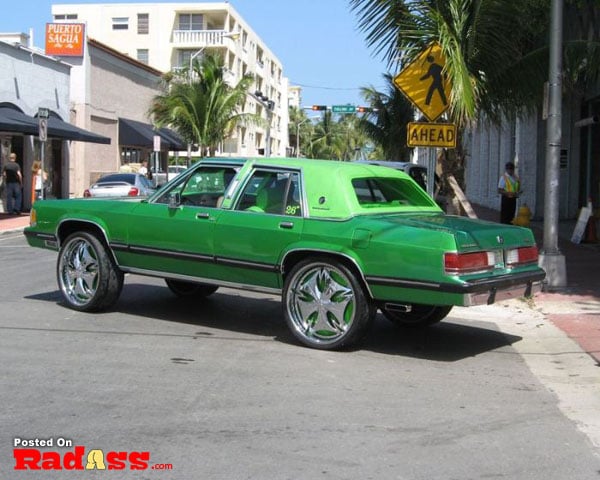 Damn that color is popular.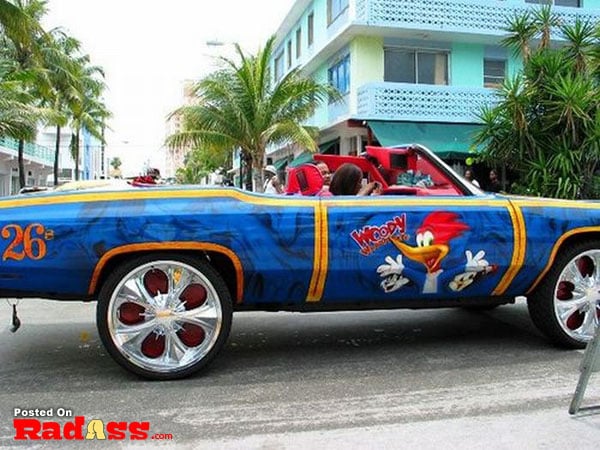 If this horn sounded just like Woody I'd be impressed.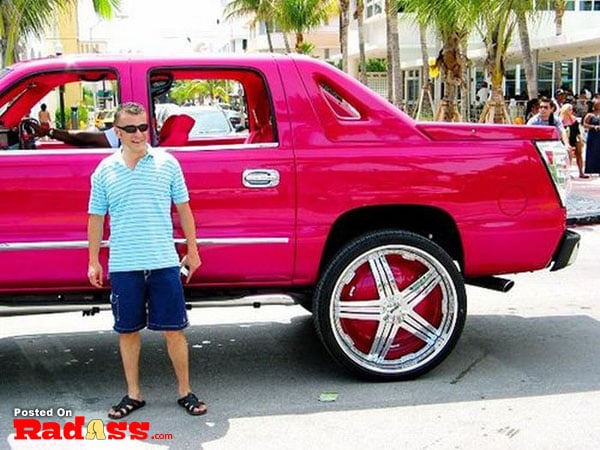 That kind of looks like overcompensation.
Sometimes it's impressive, sometimes it's laughable.
Cruisin' down the beach, checkin' out the honeys, it's a good day.
Real men and pink…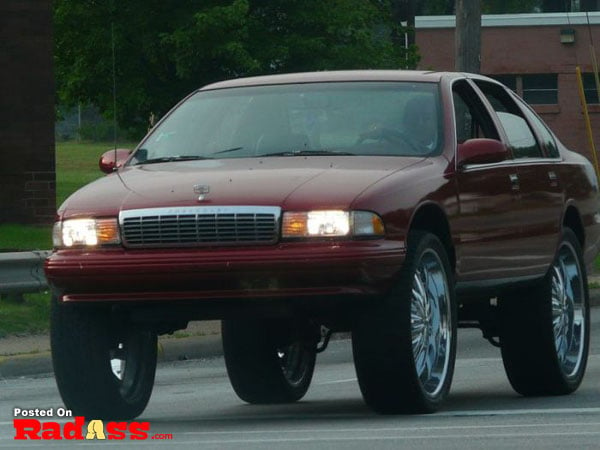 This still feels ridiculous.
Silly rabbits…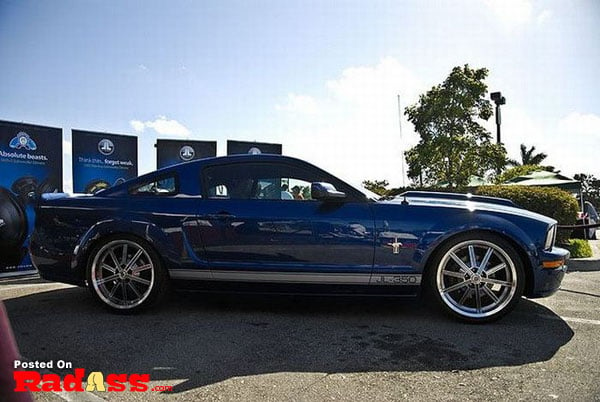 Now that's a thing of beauty.
Dollar signs on wheels.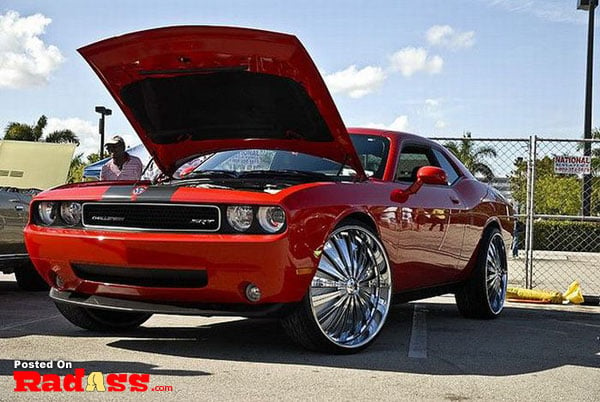 Who wants a test drive?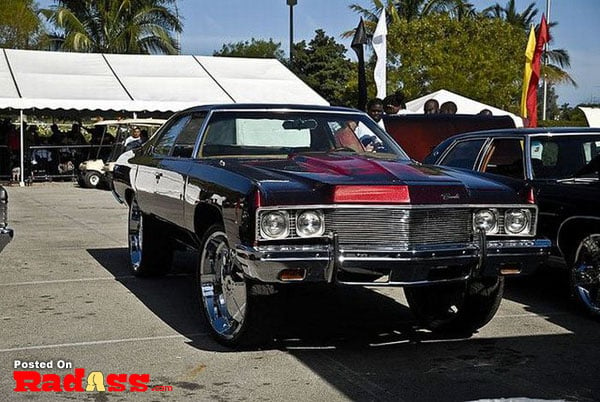 Who's ready to see it bump on down the road?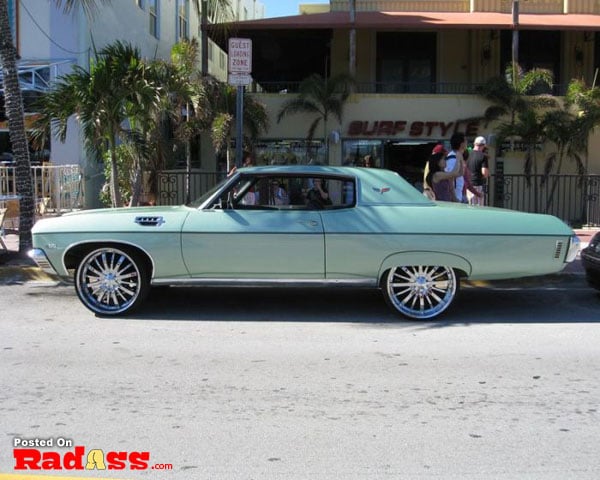 Nostalgia is a big thing when it comes one's ride.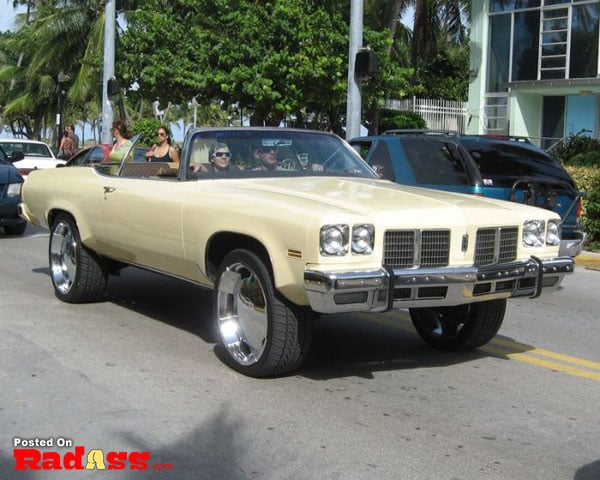 That lift is great for taller folks.
Is this your dad's car?
Size does matter when it comes to your ride.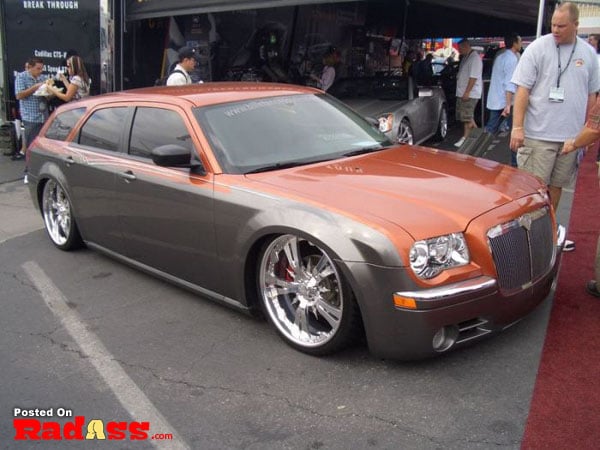 My legs ache just looking at this thing.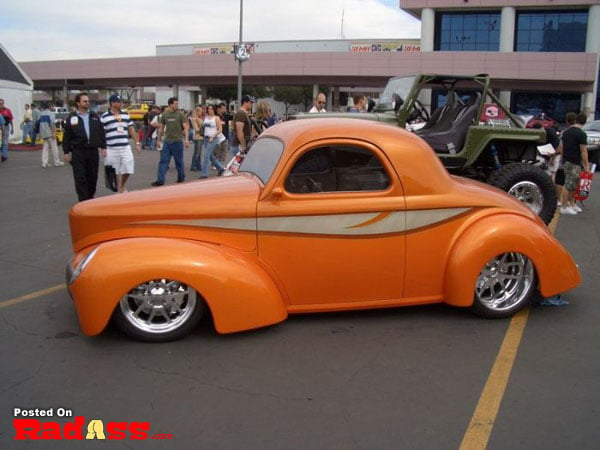 You definitely can't be a big person trying to get in this.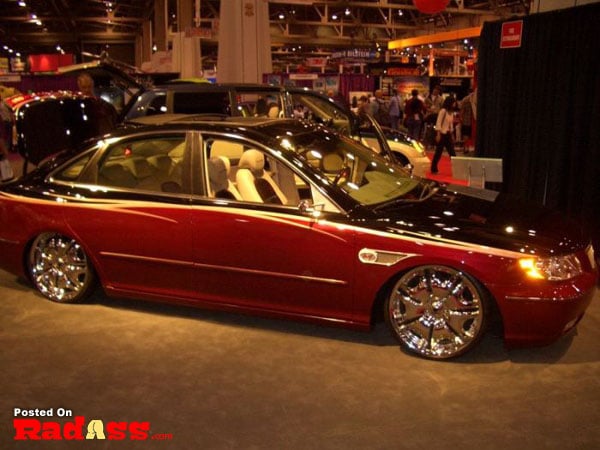 Perfect for cruising from point A to B.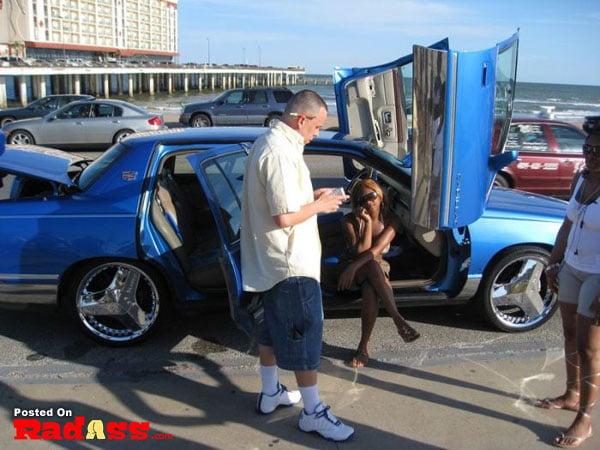 I like the color, but the doors, yikes.
It looks like a pudding pop on wheels.
Classy or not, these rides are fun to watch rolling along.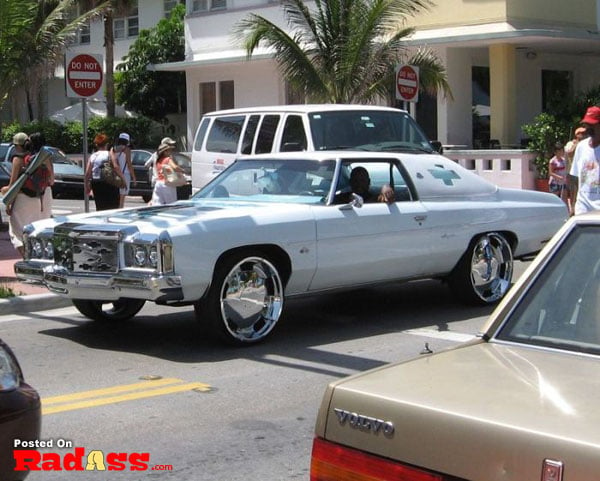 Oh yeah, that's a pimp-mobile for sure.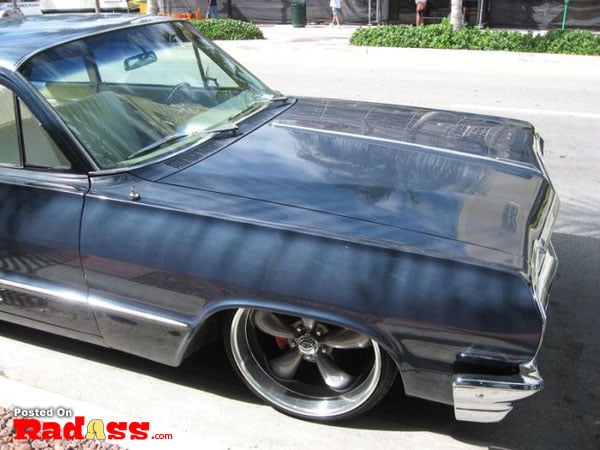 There's grandpa's ride.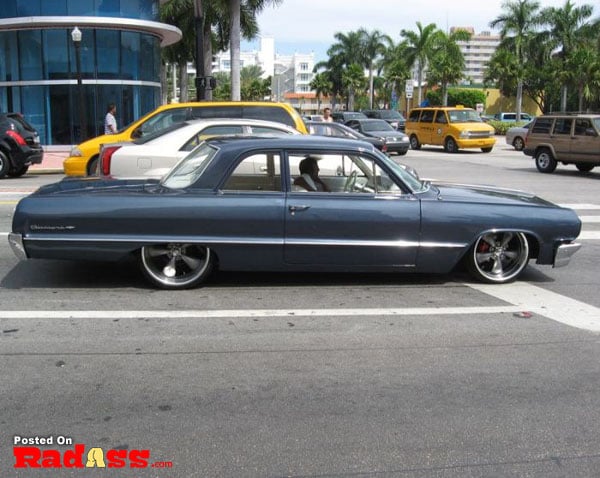 It's a step back in time.
This is about as classic as it gets sometimes.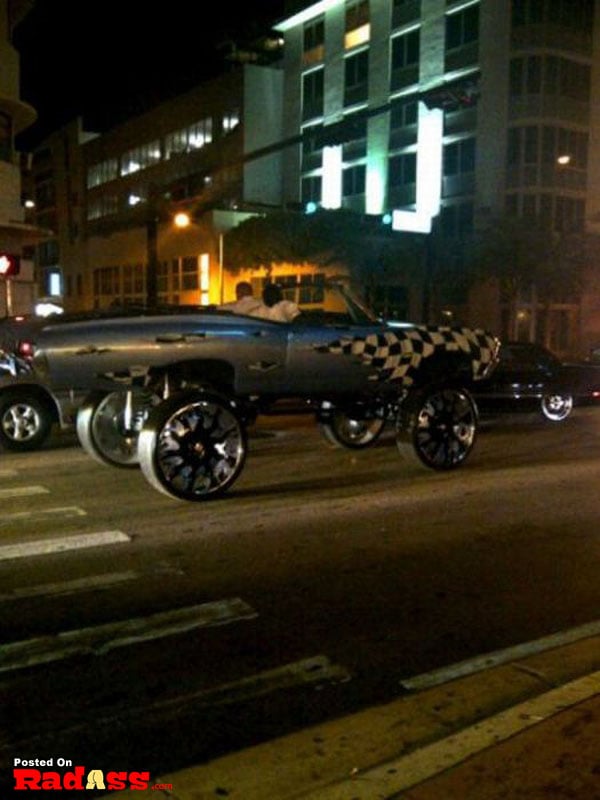 It's like a checkered torpedo.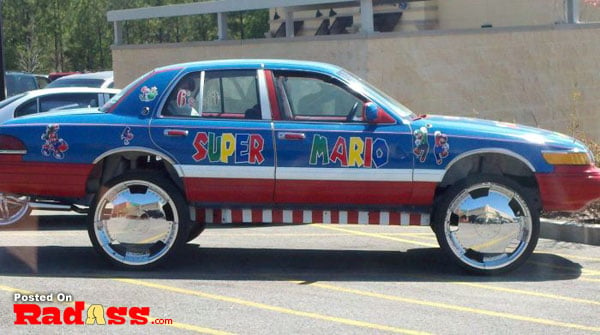 I won't say it, you're probably hearing it in your head.
WTR? (Why's That Radass?)
It doesn't matter if a person's ride looks awesome or godawful, it's how they sit in their ride, how they drive it, and the confidence they have while doing so. You can't help but admire some of these rides, since rolling down the road in a lot of them would be a wish come true for a lot of people.