You've heard the term, 'Let your freak flag fly?' yes? Well, there's a good reason for anyone and everyone to let their flag fly since being a nerd used to be something that was ridiculed and could be held against someone…it still is kind of, but these days it's usually a point of pride to be a nerd in some way since being a nerd used to mean that you were smart, intellectual, and spent way too much time on things that a lot of people didn't care about. But these days the word has been co-opted since like it or not, being a nerd is pretty cool since it now means something more along the lines of being interested in something so much that you might know a lot more about it than a lot of people that enjoy the same thing. In other words, being a nerd is pretty cool because you can be kind of a geek and still be seen as one of the more popular people in your social circle at the same time.
The best part is that being a nerd doesn't require you to look or dress a certain way, but since this is Radass, we're going to show you a bevy of sexy nerds and geeks just like you thought we would.
Anyone can be a nerd.
You don't have to be insanely smart, you don't have to look like an absolute freak show, and you certainly don't have to have one of the most annoying laughs on the face of the earth. All you really need in order to be a nerd is to embrace the idea of it and enjoy the fact that you can honestly say "I'm a nerd" and be completely comfortable with yourself when you say it. That sounds a bit too easy, doesn't it? Well, how hard do you want to make it? That's not clever wordplay…or is it?
The point I'm trying to make here is that being a nerd, or being a sexy nerd, is a state of mind and a decision that people get to make. If you want to act sexy, go for it, if you want to nerd out while doing this, GO FOR IT. If anyone calls you a nerd you just turn around and say 'You're damn right." Hey, let that flag wave and let it fly because here come some sexy nerds.
Talk about a natural 20 on Charisma…
Yes, that's a D&D pun for those that aren't down with the lingo. And if you know anything about charisma you'll know that it's more than just smooth-talking and manipulation, since it's also about the way a person looks. So tell me, how do they look?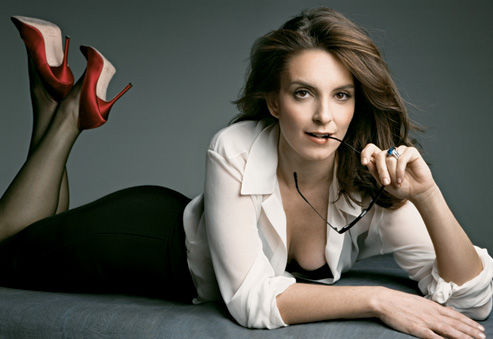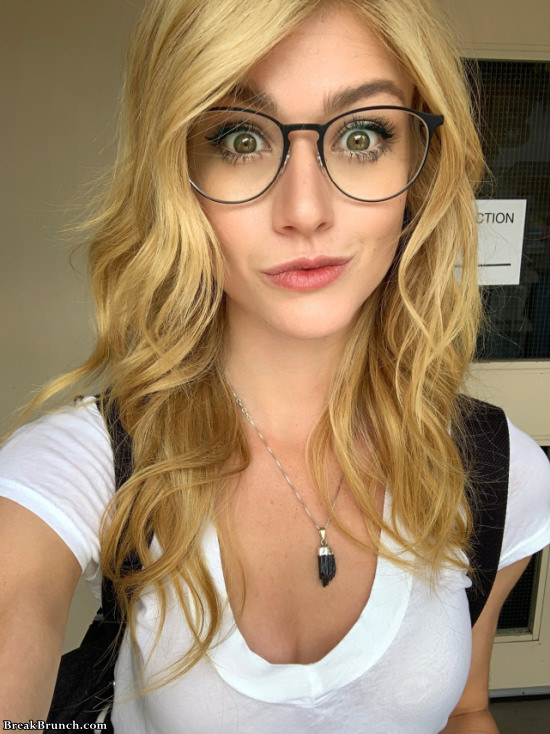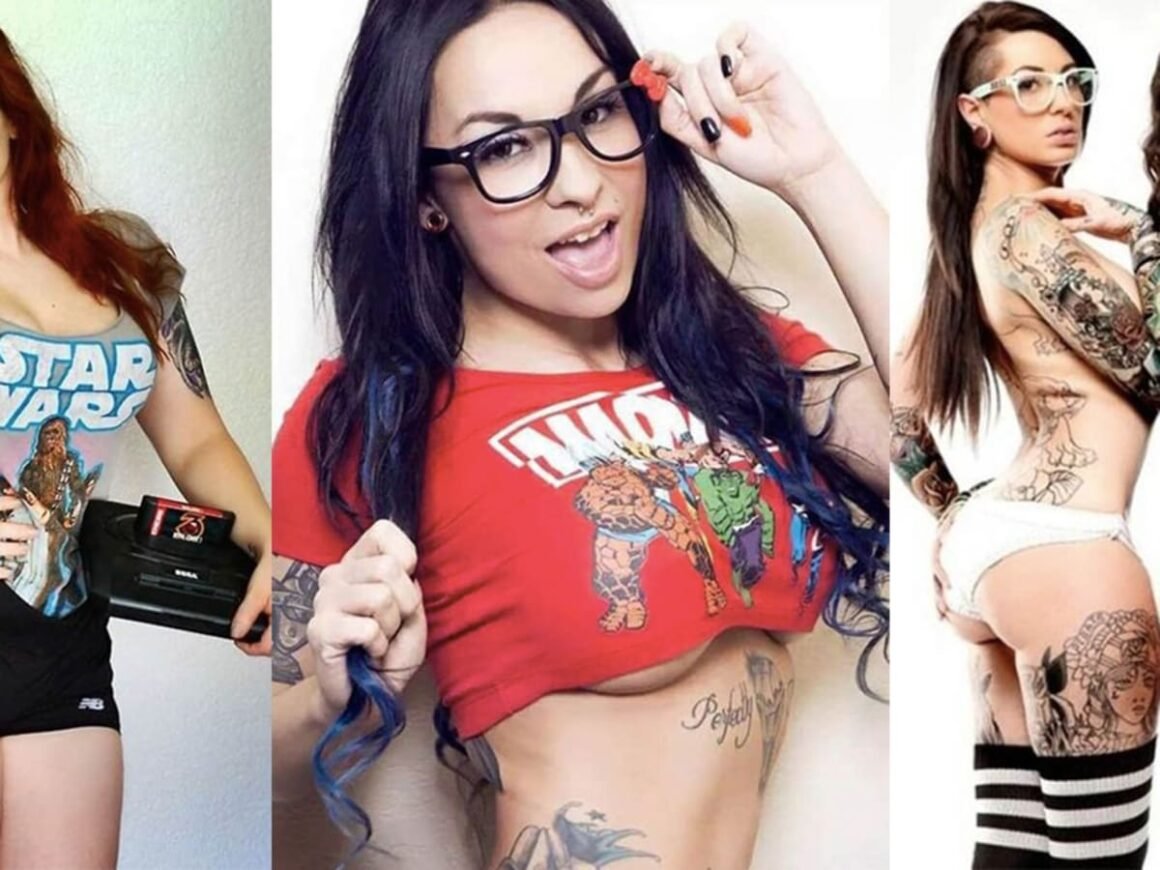 When you're done drooling, pick up your tongue, and let's move on. If you'd be so kind as to mop up any messes you made along the way, that would be appreciated as well. Sexy nerds have a way of causing that effect, don't they? It's not just the cool and popular girls that are a stereotype that a lot of us grew tired of back in high school that can make a guy hot and bothered, since much like the male nerds, the female nerd knows very well how to attract a man and, if they're comfortable in their own skin, will often show just how alluring they can be. Are we thankful? You're damned right we are.
Yes, a female nerd can be WAY out of your league.
Believe it or not, a female nerd who is this hot might be out of a lot of guys' leagues since she might have her own set of standards, such as a guy that can beat her in a game of Street Fighter, or someone that knows how to build their own gaming PC, or perhaps even someone that likes to Netflix 'n Chill while enjoying classic 80s and 90s movies, primarily science fiction and fantasy. Those are just examples since, to be honest, a person can nerd out about anything. It's true that being a nerd has been co-opted at this point, but it's been done in one of the best and most inclusive ways possible.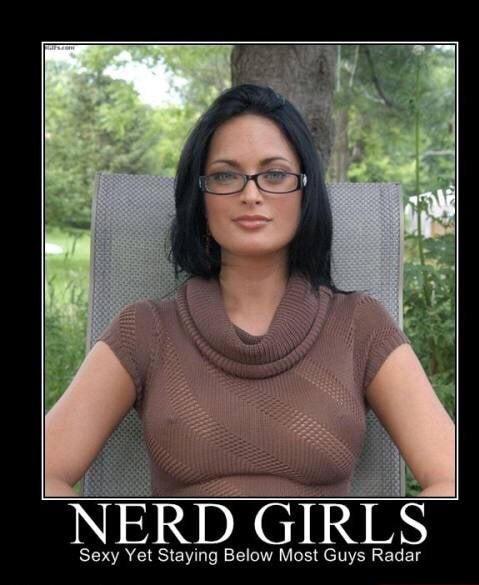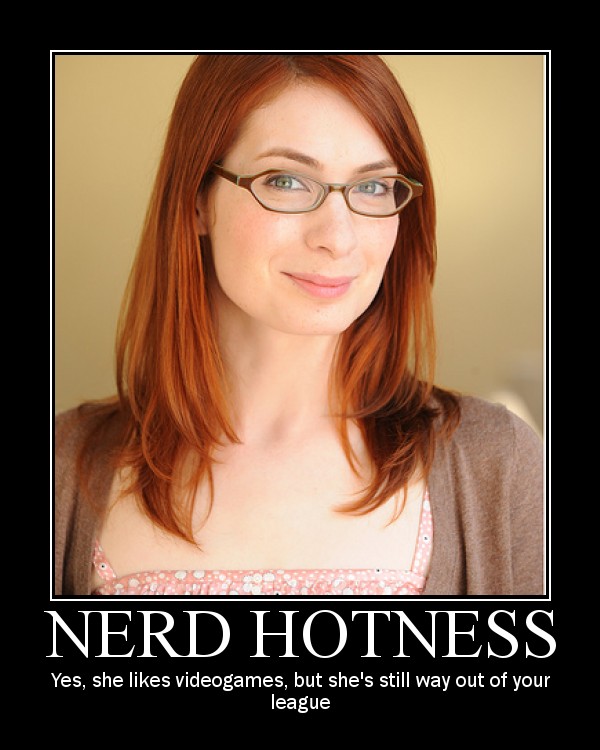 Seriously, has there ever been a better time in history to be a nerd? It's one of the most inclusive groups out there since just about anyone can belong to it. Back in the day, there were still plenty of hot girls who were nerds, but a lot of them wouldn't cop to it simply because it wasn't considered cool yet. As of now, admitting you're a nerd is one of the most acceptable classifications out there.
The beauty of being a nerd.
The fun thing about this is that you don't have to go full nerd to enjoy being a nerd, you can simply make it a part of your life that you go back to now and again. Purists might say that you need to go into full-nerd mode to really be counted as one, but seriously, all you need to do is embrace your inner nerdiness and enjoy the feeling it gives you. Those that are bound to accept this are going to make themselves known, and it's best to accept them just as they accept you since the whole idea of being a nerd is knowing something about a shared interest and enjoying it with others. Oh sure, there are other things that people might associate with being a nerd, but so long as you can enjoy what you're doing, nothing else is bound to matter.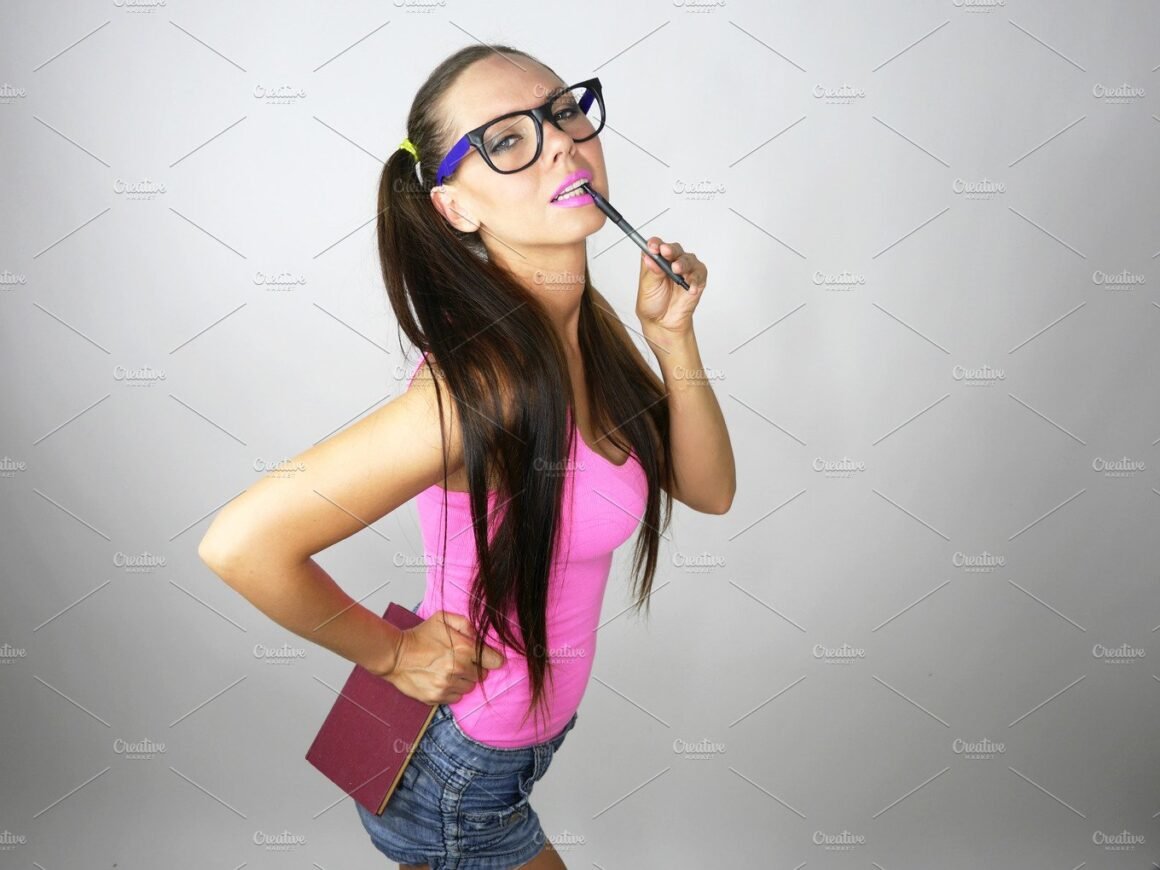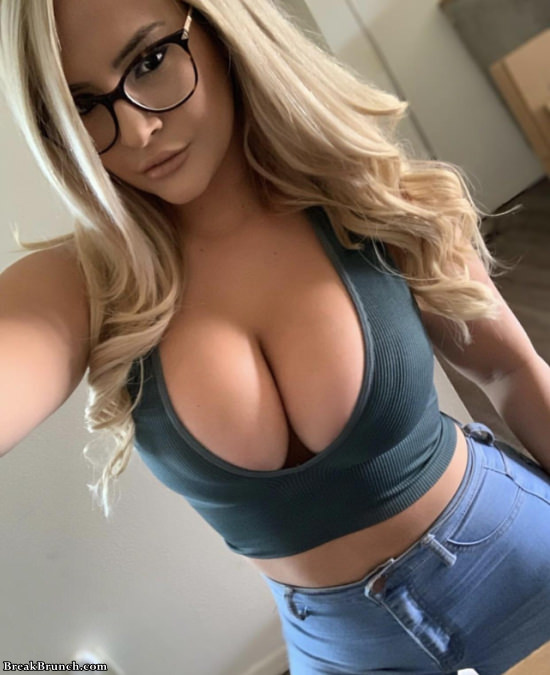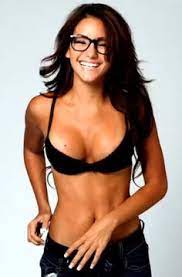 Being a nerd is no different from being anything else in life, you either own it and enjoy it, or you're bound to hide it and be miserable around those that can't accept it. Trust me, the former is a lot more fun and it definitely benefits you in the long run. Hell, it might benefit others by broadening their horizons.
Yes, cosplay is a little nerdy and geeky, but it's also pure awesome.
Yeah, it's true, cosplay is kind of geeky and definitely nerdy, but who cares? There are so many people that do it that would admit to being a geek and a nerd and would be proud of it that it's fair to think that others would simply shrug their shoulders and accept it. After all, engaging in what interests you isn't a bad thing, it keeps you busy doing something you enjoy and it's a lot of fun to go to conventions and see who else is getting dressed up as their favorite character. Seriously, some folks put a lot of work into their costumes, and it shows.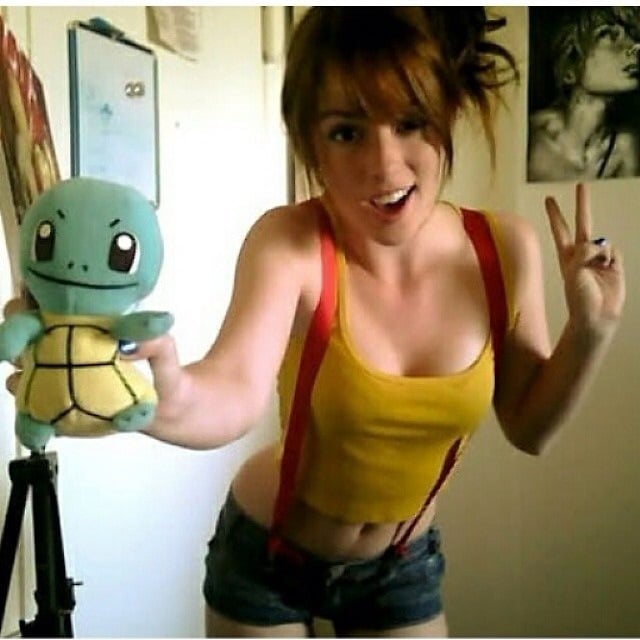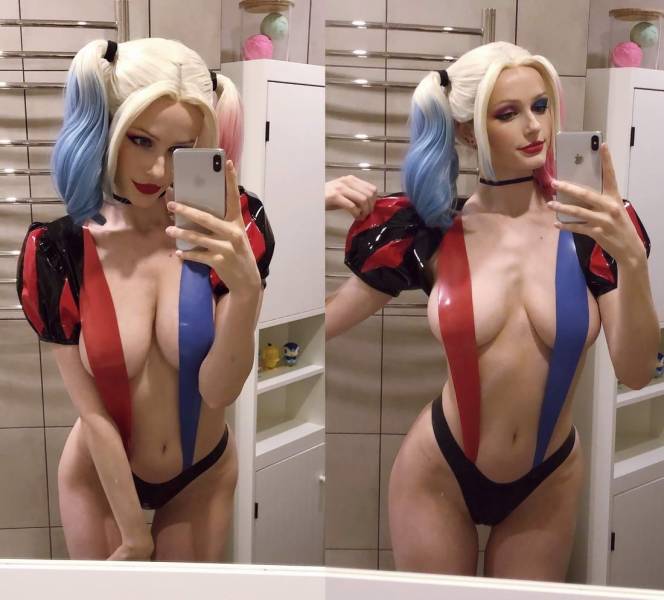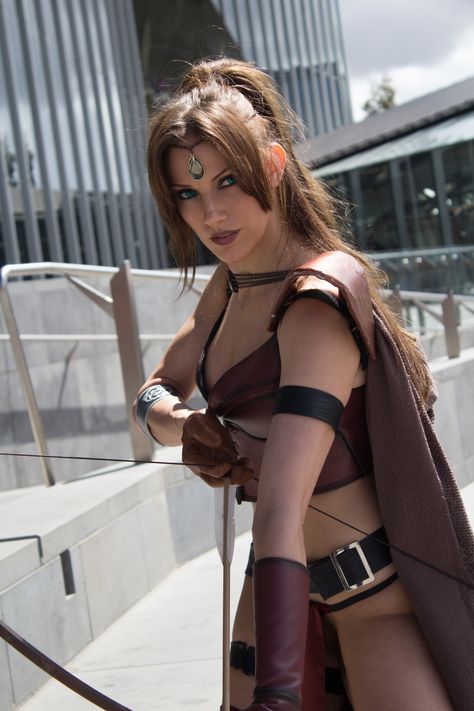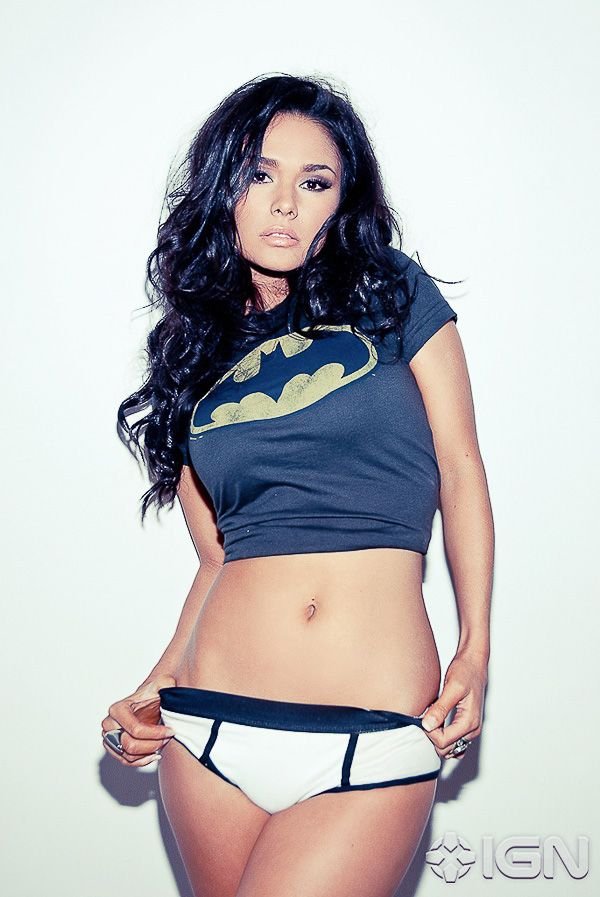 Okay, so the last one wasn't cosplay, but it was still a themed outfit and well…it's a sexy woman, so just say thank you. But all in all, cosplay is definitely one of the more interesting ways to fly that freak flag and let it wave.
To all my fellow nerds, live it, love it, and never be ashamed of it.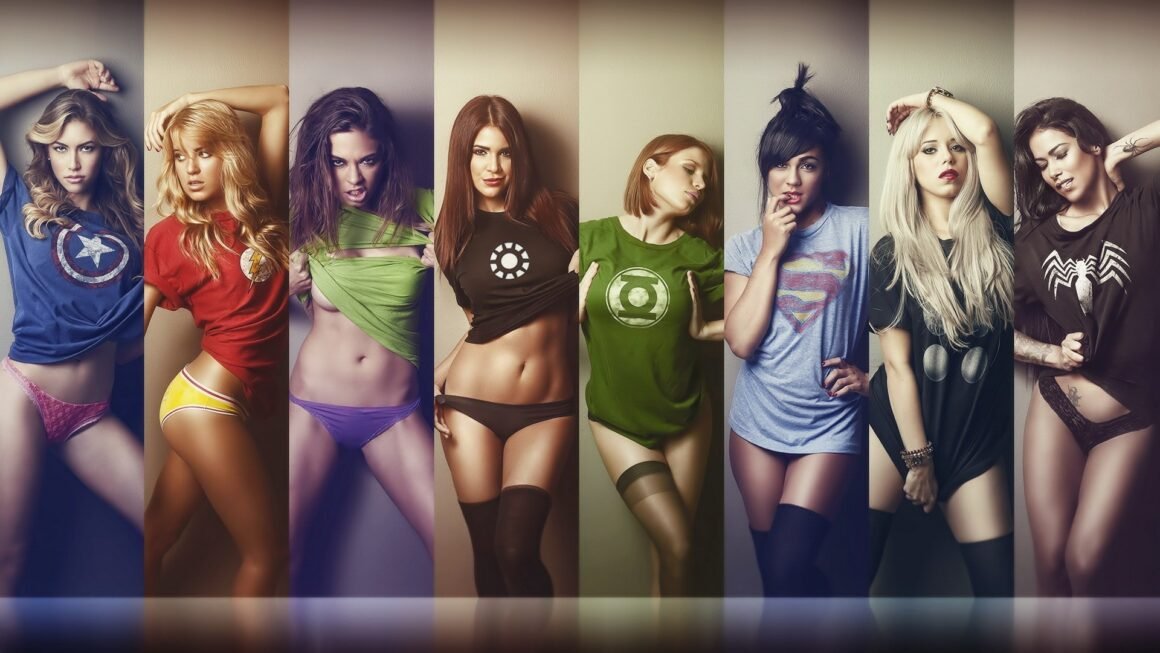 You're a nerd in one way or another, own that title and be proud of it. What say you Radasser's? Are you ready to let that nerdy, freak flag fly?